Featured In:
Table of Contents
Here are more resources that can help you
Applying for a sushi chef position entails proving on paper that you have the specialized skills necessary to craft the best sushi. How do you display you have what it takes for the sushi chef role? You must create a resume that communicates your skills and goals clearly, and we're here to help you do just that. Use our resume-writing tips and examples to curate your resume and snag the role of your dreams.
Sushi Chef Resume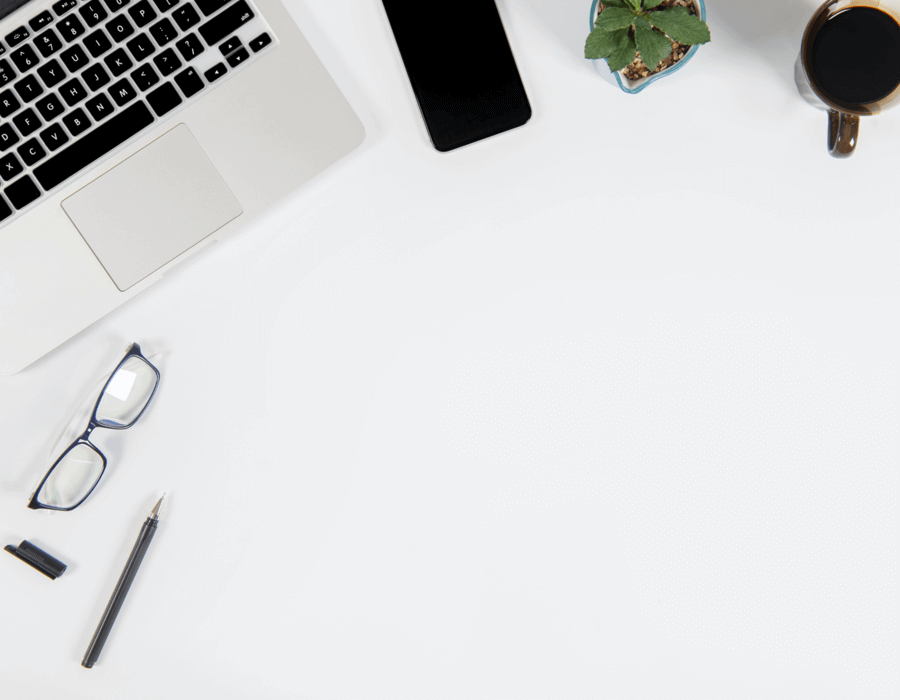 Sushi Chef Resume
While resumes can be personalized based on your requirements, there are a few sections that are quintessential in writing your resume:

A section for your name, location, contact number and professional email address. The email address is a must because recruiters will contact you via email. You can also add a link to your social media account like LinkedIn.
A section that introduces your professional strengths in two to three sentences, briefly describing your culinary experiences, skills, achievements, and goals — in other words, a summary statement or objective statement.
Whether you are a seasoned professional or at the onset of your career, you will need a section to list your work experience.
A section for your soft, hard and technical skills to display the range of your abilities.
An education section for information about your educational background. If you have a college degree, you can exclude information about high school unless it is relevant.
An optional section for certificates, licenses or awards. If you want to showcase your credibility further, you can add this custom section to your resume.
Free Downloadable Resume Templates
Time Honored

Traditional Plus
Prepare to Write Your Resume
Preparation before every task is the key. Before you start writing your resume, you need to keep in mind a few things:
When you apply for a position, you should first look for the requirements so you can list a few skills that are essential to fulfill the role. For the sushi chef role, for instance, a few skills like sushi-rolling techniques, food-handling safety and knowledge of raw fish are relevant.
Suppose you are at the onset of your career. In that case, it is essential to communicate your aim to the employers or hiring managers — what is your professional goal, your relevant skills and how this position can help you achieve that.
Put all your relevant work experiences. Detail the specific tasks and duties you performed in your previous roles to help the hiring managers assess your capabilities.
Use keywords relevant to the position in your summary statement, skills section and work history section. You can search through the job description for added guidance. Using relevant keywords will ensure that recruitment tools like the applicant tracking system (ATS) don't discard your resume. Additionally, make sure your resume is free from grammatical errors and inconsistencies.
Add educational information such as your degree, institution and area of study that's related to the new position. For example, you can include a managerial degree if you're applying to a head sushi chef position that requires administrative skills alongside your culinary skills.
These are the few tips that we recommend you note down before writing your resume. We're excited to share a few sushi chef resume examples alongside this writing guide to help you successfully write an interview-winning resume.
Choose the Right Resume Format
Choosing a resume format is like arranging and presenting food to ensure maximum appeal. Likewise, a resume format will decide how the different resume sections will be presented. There are three commonly used formats — chronological, functional and combination. Each of these formats has specific pros and cons, which we will address as we go.
The chronological is ideal for job-seekers with an extensive work history and achievements. However, this format can easily make employment gaps more prominent.
The combination format brings balance to your skills and work experience. It is ideal for when you want to change careers or if you're at the midlevel.
If you have recently graduated or want to take the focus away from a history of job-hopping, the functional format can work for you. This format gives ample space to elaborate on your skills to impress potential employers. However, most hiring managers do not prefer functional resumes, so use it only if it'll make your candidacy stronger.
If you wish to learn more about these formats, check out our resume formats guide today!
Chronological

Functional

Combination
How to Write Your Resume With Examples
Writing your resume is similar to preparing a dish. You must prep and measure your ingredients to create a showstopping sushi chef resume successfully. Let's walk you through each resume section so you understand what you must include.
1. Use an opening statement to introduce yourself professionally.
Your opening statement goes at the top of your resume, where you briefly mention your experience, expertise, skills and aim. If you are a professional with extensive work history, we recommend using the summary statement. A summary statement highlights one to three skills and accomplishments that align with the hiring needs of an open position.
If you are beginning your career, you can use the career objective to communicate what you wish to accomplish by using your skills. Whichever strategy you use, it's essential to mention unique skills related to each job advertisement.
To understand how to frame this opening statement, look at these poor and good examples of a career objective.
Poor example:
"Experienced line cook looking for the position of a sushi chef at your restaurant to work in a fast-paced environment. I wish to implement and hone the skills I acquired in my previous roles."
While this career objective communicates what the candidate wishes to achieve, it does not mention any specific skills acquired by the candidate. This creates quite an unclear picture of the candidate and doesn't inspire confidence in their abilities.
Good example:
"Experienced line cook looking for a sushi chef position at your restaurant. Skilled in multiple food preparation and presentation techniques, I wish to hone my sushi-making skills further. Trained in supply cost-cutting techniques which reduced food waste by 25%."
This career objective shifts the focus away from the candidate's lack of experience as a sushi chef and emphasizes skills acquired through their work experience. It also provides one instance of a quantifiable achievement to further enhance the candidate's credibility.
While writing a summary statement, keep a few things in mind:
Include up to three skills that you have acquired through previous work experiences.
Give instances of tasks and accomplishments that match the job posting in terms of numbers, percentage, years of experience and so on.
If applicable, you may include relevant certifications in your summary statement.
If, on the other hand, you have experience and will opt for a summary statement, here's a strong example:
"Bringing over nine years of experience in the culinary industry as a sushi chef. Expert in fileting and preparing various types of fish with extensive knowledge of sushi rolling techniques and sauces. Known for excellent mentoring skills in communication and customer interaction."
2. An impressive skills section for all your relevant skills.
The skills section is there for you to list out all your relevant skills other than what you include through tasks and duties in the work history and opening statement.
In the skills section of every resume, you can add about six to eight skills. For the functional resume format, as it focuses primarily on skills, you can find dedicated sections that elaborate on your skills through tasks and achievements.
To know how to elaborate on your skills in the functional format, check the example below:
Skills
Management and Planning
Provided regular assistance in planning menus for the restaurant and bar, including special occasions and seasonal holidays.
Managed workstations and supplies to increase productivity rate by 40%.
Attended individual customer needs and planned menus based on their common requests.
There are also various kinds of skills that you should include: soft, hard and technical skills. For any professional, having a good combination of these skills is crucial. We have prepared three lists of skills that you can refer to as a sushi chef.
Soft Skills are essential when working in a team or a professional setting in general. Apart from patience, here is a list of soft skills that can add value to your role as a sushi chef, irrespective of your expertise level:
Organizational skills
Verbal communication
Attention to detail
Calm under pressure
Supportive
Collaborative
Ability to think critically
Taking criticisms and feedback positively
Culinary creativity
Skills that are job-specific and can be measured through quantitative contributions are listed under hard skills. These skills are acquired through experience and practice. A few hard skills for sushi chefs are:
Knowledge of various fish and sauces
Sushi rolling techniques
Ideating and creating new recipes
Coordinating with other team members
Customer service
Food presentation skills
Regulating food cost and wastage
Managing workstations
Hand-eye coordination
Food safety knowledge
Maintaining hygiene and sanitation as per standards
Having additional skills in technology and digital tools can potentially elevate your candidacy for some roles. These fall under technical skills.
Business management on social media, i.e., Instagram, Facebook.
Reservation software, i.e., OpenTable, Bento Box.
Inventory management, i.e., MarketMan, CrunchTime.
Digital menu planning, i.e., Devourin.
If you want to learn more about the various kinds of skills for sushi chefs and other culinary professionals, check our Resume Builder. You can get suggested skills as well!
We have provided a few free downloadable templates that you can use to help you easily create your resume. Just pick your favorite, download it and get to writing in your credentials!
3. A work history section for your work experiences.
The work history section on your resume will include:
Your previous and current job titles
Name and location of your workplace
Employment dates
Under each job title entry, include two to three bullet points describing your tasks and duties followed by achievements quantified using numbers. The exception is in a functional resume, where you do not include these descriptive points under work history, but place them under the expanded skills section instead.
Make sure to list your job titles from the most recent and proceed backward.
To help you understand better, we have provided a poor and good work history example.
Poor example:
Work History
February 2018 - Current
Sushi Chef | Red Dragon Kitchen | Berkeley, CA
Managed kitchen workstations.
Prepared sushi with excellent presentation skills.
Helped in marketing and sales.
Despite having the right amount of experience, if your work history is empty of relevant details such as the number of dishes prepared or the percentage of increase in marketing and sales, it will fail to leave a mark.
Good example:
Work History
February 2018 - Current
Sushi Chef | Red Dragon Kitchen | Berkeley, CA
Managed kitchen workstations and utensils for a smooth operation.
Prepared 80+ sushi plates daily with consistent accuracy and presentation.
Assisted in a 30% increase in sales through marketing on social media.
This work history entry includes quantifiable information that the poor example was missing, Which makes this one much more comprehensive than the previous example.
You can follow the tips given below to make your work history section much more impressive:
Mention only the relevant roles. If you have worked as a teacher's assistant and want to apply for the role of a sushi chef, it is best to exclude that job title. You should tailor your resume to match the position you are looking for.
Add keywords that you find in the job advertisement for the role you will apply to. Adding relevant keywords will show the recruiter that you're who they're looking for.
Quantifiable achievements are a great way to communicate your potential as a professional. Adding numbers and percentages will offer a more comprehensive and detailed view of your tasks, responsibilities and accomplishments.
4. Add an education section, a custom section and your contact details.
Education
Under the education section on your resume, add your most recent degree, name and location of your institution, dates of graduation or expected date of completion. If you graduated within two or three years and have minimal formal work experience, you may include your grades or GPA if it's related to the job. However, delete this information from your sushi chef resume once you have more than two jobs under your belt.
While becoming a sushi chef primarily depends on your practical skills, a high school diploma is advisable. However, certain places demand a bachelor's degree in Culinary Arts to qualify for the sushi chef position. You can also include apprenticeships under your education sector or work history section.
Certificates, licenses and accolades
If you want a separate section to list your certificates and licenses, you can create one under the education section. Here are a few courses and certifications you can consider as a sushi chef:
Professional Japanese Cuisine Foundation Level
Learn more about Japanese cuisine and the Japanese cooking style through this course. You'll also learn how to hone your knife skills and prepare sushi and other classic dishes.
Due to veganism being progressively popular in recent years, it is a great time to learn how to cater to your vegan customers.
You can learn more about health and nutrition through this course, which is essential for a culinary professional. At the end of this course, you'll get a certification as a life coach to boot.
As a sushi chef, you can consider acquiring certifications in the following:
Restaurant management
Marketing and sales
Customer service
Talent acquisition and hiring
Complete your resume with your name, country of residence, phone number and a professional email address.
Best Free Downloadable Resume Templates for Sushi Chefs
We have provided a few free downloadable templates that you can use to help you easily create your resume. Just pick your favorite, download it and get to writing in your credentials!
Sushi Chef FAQ
Updated: May 18, 2022
What are the top three skills of a sushi chef?
Listing relevant keywords and important skills will enhance your chances of being hired as a sushi chef. The top three skills of a sushi chef that are essential are fish fileting, knowledge of sushi-rolling techniques, and portion and cost control.
How can a sushi chef stand out?
In order to stand out as a sushi chef, you must prove that you can make amazing sushi. Adding a link to a portfolio with the sushi recipes you've made and including any specialized courses, shadowing or apprenticeship experience and relevant certifications is a sure way to get noticed.
What is a good objective statement for a sushi chef?
If you are an inexperienced or aspiring sushi chef, mention it explicitly on your resume, ensuring you also talk about your desire to implement your acquired skills to the role. In your objective statements, briefly mention two to three skills and focus on how you want to improve.
If you are an entry-level sushi chef, you could write an objective statement like this: "Experienced line cook with an ambition to become a sushi chef. I wish to implement my training in fish fileting and sushi rolling techniques into this role while expanding my skill set in this area.. My experience so far has made me an expert in food presentation, customer service and hygiene."