Featured In:
Table of Contents
Here are more resources that can help you
Solutions architects are responsible for evaluating specific business needs and determining how IT can support them using software, hardware or infrastructure. Your resume must demonstrate your capability to understand these needs and resolve them promptly. To help you achieve that, we have compiled a set of guidelines, suggestions and practical examples that will help you create a resume which will highlight your skills to employers and get you closer to a job interview.
Solutions Architect Resume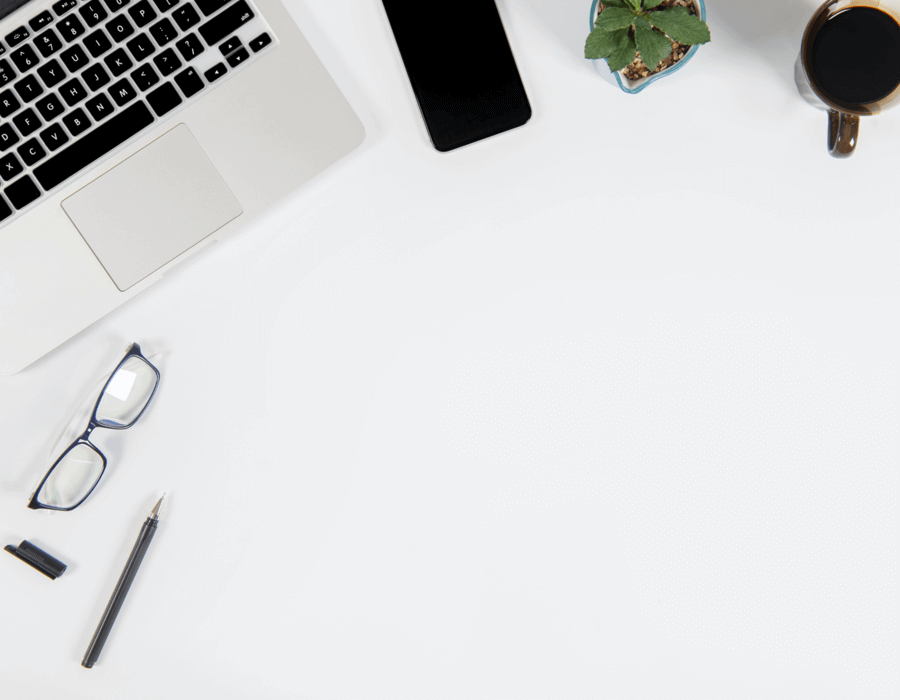 Solutions Architect Resume
A well-drafted resume is neatly divided into sections to make it comprehensible for the reader. These are the essential sections your resume should include:

Contact information: Write your name, email address, LinkedIn profile, phone number, and city and state of residence.
Opening paragraph: An introduction of your career profile in a professional summary or career objective.
Work history: Add your work experience in reverse-chronological order.
Skills section: List out six to eight of your job-specific hard, soft and technical skills.
Education section: Add details of your academic qualifications in this section.
Custom section: List your certificates, extracurricular activities and special projects in this segment.
Free Downloadable Resume Templates
Prepare to Write Your Resume
Prior to writing your resume, here are a few things to keep in mind:
Pay close attention to the job description and look for keywords, skills and qualifications pertinent to your job duties. Assess your qualifications against what recruiters are looking for in a candidate.
Include your past achievements, awards and accolades as well as any quantifiable metrics you might have of previous roles.
Avoid spelling and grammatical mistakes on the resume. Also, ensure your resume is formatted correctly and avoid any unnecessary formatting errors to achieve a good ranking on the applicant tracking systems (ATS).
Use resume examples of other systems administrators as reference when writing yours.
Make sure that your resume is comprehensible and concise. However, use the abbreviation and the expanded form of acronyms, such as Computer Network Engineer (CNE).
Choose the Right Resume Format
Your resume format can greatly influence how you are perceived. Each format highlights a section of your resume while minimizing others. This can help you take the focus away from a lack of work experience and highlight your abilities if you are looking for a new start in a different industry.
The three types of resume formats are chronological, functional and combination.
Candidates with over 10 years of experience who are applying for senior positions should use chronological formats, which underline their work experience.
A functional format helps recent graduates, as well as people with gaps in their resumes, showcase their skills in the absence of formal and relevant work experience.
A combination format gives equal emphasis on skills and experience and can prove a great tool for those at the midlevel of their career, changing jobs or freelancers.
You can learn more about each of these formats and which one is best for your situation in our resume formats guide.
Chronological

Functional

Combination
How to Write Your Resume With Examples
Using the step-by-step guide and examples provided below, learn how to write each section of your resume correctly.
1. Prepare your opening paragraph.
A well-written opening paragraph gives the recruiter a glimpse of your skills, abilities, experiences and accomplishments. Depending on your career trajectory, you can use either a career objective or a summary statement.
For entry-level professionals, freelancers or those switching careers, a career objective can aid you in presenting your skills and intentions to the employer. However, if you have enough relevant experience in your field, you should opt for a summary statement as it will give you more space to showcase your awards and achievements in your professional life.
Here are a few examples of career objectives:
Poor example:
"Experienced solution architect seeking to use my technical skills to grow professionally. I am looking forward to working as the senior solution architect at your reputed firm."
In this example, the career objective fails to identify the candidate's skills, technical expertise, and contributions. Instead, the statement emphasizes only the candidate's desire to grow professionally.
Good example:
"CISCO-certified solution architect with over three years' experience in offering ingenious business solutions to 250+ clients. Highly skilled at managing database performance and determining project scopes. Experienced managing teams and budgets up to $10M. Aspiring to contribute to the firm's growth and hone my skills by leveraging my technical expertise."
This example specifies the candidate's skills, experience and certifications relevant to the position. Additionally, the applicant describes what they hope to accomplish and contribute to the role, making it easier for recruiters to determine their possible contribution.
Here are a few more tips if you, instead, decide to write a summary statement:
Use quantifiable metrics to indicate how many companies you have helped with your creative solutions or any other figures you feel are necessary to establish your credentials.
Mention some of your relevant skills that were mentioned in the job ad, taking care to select ones you have not used in the skills section.
Share any certifications or awards that demonstrate your abilities as a solutions architect.
Refer to this example to learn how to frame an impressive summary statement.
"AWS-certified solutions architect with over five years of experience working in AWS public clouds and proposing inventive business solutions for clients. Experience in cloud computing, programming languages, virtualization and strategic planning. Adept at producing RFPs, RFIs, ROIs and SOW for customer engagement. I am a Google Cloud Certified Professional Cloud Architect."
2. Use your skills to your advantage.
Your skills can significantly impact whether you are considered the right candidate for the job. This section should include a list of up to eight different soft, hard and technical skills. You can increase this number by adding your skills to other resume sections, such as your work history and professional summary. However, avoid repeating skills.
A combination resume or a chronological resume typically lists six to eight skills, whereas a functional resume also allows you to add descriptions in bullet points highlighting how you employed three to four of your skills.
Here is an example of a skills section entry in a functional resume:
Skills
Analytical skills
Analyzed risk against yield curves of different families of products and volatility surfaces.
Achieved business objectives by analyzing and defining clients' business strategies and identifying system architecture requirements.
Managed end-user training and problems analysis in the areas of server, desktop and information technology infrastructure.
Below are some soft, hard and technical skills you might want to include in your resume:
An individual's soft skills affect your work performance and how you interact with others. Some soft skills of a solutions architect are:
Communication skills
Time management
Leadership
Adaptability
Decision making
Ability to work under pressure
Problem-solving
Organization and prioritizing
Presence of mind
Critical thinking
Hard skills are job-specific skills honed through practice, training, education and practical experience. Some hard skills for a solution architect are:
DevOps practices
Unified Modeling Language
Knowledge of computers and operating systems
Database management
Cloud development
Project management
Account management
Solution design
Virtual Machine Software or VMware
Web services
Technical skills refer to the ability to use digital tools, procedures and software to achieve job-related objectives. Solutions architects can possess technical skills such as:
Proficiency in Microsoft Office.
Knowledge of programming and scripting languages such as JavaScript, Python, Ruby, Rust, Go, C or COBOL.
Expertise in diagraming complex architectures using Diagrams.net, Lucidchart and others.
Proficiency in cloud computing.
A solid understanding of AWS architecture best practices.
Our Resume Builder offers more skills you can add to spruce up your resume. You can choose from suggested skills and prewritten content.
3. Provide an overview of your past work experience.
Experienced candidates can demonstrate their capabilities to recruiters by outlining their past roles in the same field. Put your work experiences in reverse-chronological order, starting with your most recent.
Each job entry must include the following information:
Job title
Company name
Location
Dates of employment
Provide three or four bullet points below each entry to describe your accomplishments and tasks.
Here are two examples of work history entries for your reference:
Poor example:
Work History
April 2016 - Current
Solutions Architect | ABBC Corporation | Jersey City, NJ
Designed AWS infrastructure.
Implement quality protocols.
Devise project scopes.
While using the correct format, this example makes it difficult to assess a candidate's value and abilities with its vague description of job duties and skills.
Good example:
Work History
April 2016 - Current
Solutions Architect | ABBC Corporation | Jersey City, NJ
Design and tune AWS infrastructure across 89 subregions.
Implement and ensure quality control in accordance with ISO9001.
Develop project scopes of work and product specifications while developing databases and enterprise solutions.
As opposed to the previous example, this entry shows the candidates abilities in further detail and offers informative explanations of their duties and responsibilities.
Make your work history section stronger by following these tips:
Give examples of your skills, past tasks, accomplishments and responsibilities.
Quantify your accomplishments with numbers. Mention the number of team members you led or how many project scopes you have developed.
Explain how your skills assist you in fulfilling your responsibilities.
Add action verbs such as "collaborated," "communicated," "diagnosed," "identified" or those mentioned in the job ad.
Match the keywords in the job advertisement to your skills to enhance your resume.
4. Segment the rest of the information into separate sections.
Education
Highlight your educational background by adding it in an additional section. Recruiters can use this information to assess if you have the necessary qualifications for the position you are applying for.
This section should contain all your academic qualifications, starting with the most recent or relevant degree. In addition to your degree, your school's name, location and graduation date should appear for each entry.
Often, a bachelor's degree or higher in information technology, software engineering or computer science is enough to qualify as a solution architect.
Custom Sections: licenses, training and certifications
You can create additional sections to list your certifications, trainings and licenses relevant to the position.
Here are a few certifications which may aid solutions architect's seeking jobs:
Contact information
Your contact information should appear at the top of your resume. Details like your name, city and state of residence, telephone number, professional email address and LinkedIn accounts must be included here.
Free Downloadable Resume Templates for Solutions Architects
You can download some of our resume templates when beginning to write your resume. These are fully customizable and offer you a chance to replace the placeholder text with your personal information and use your favorite word processing program.
FAQ
Updated: June 15, 2022
What are the top three skills of a solutions architect?
To perform complex technical tasks daily, solutions architects need a broad range of skills. Nevertheless, all solutions architects should have these three qualities:
Knowledge of programming languages
Problem-solving skills
Strong analytical skills
How can a solutions architect stand out?
As a solutions architect, show your technical skills and expertise by identifying organizational business needs and designing an extensive architecture for a software solution. You can also demonstrate your ability to analyze problems and offer innovative solutions to clients. Consider taking additional certifications to enhance your resume and learn more about the field.
What should a good summary statement for a solutions architect convey?
You can showcase your skills, abilities and accomplishments in your summary statement.
A good summary statement for a solutions architect should detail:
Your experience/expertise in the field.
Your skills, particularly your technical skills.
Your achievements as a solutions architect.
Role-specific licenses and certifications.