Featured In:
Table of Contents
Here are more resources that can help you
Systems administrators maintain, configure and ensure the reliable operation of servers in an organization. A resume for such professionals would require detailing your capability to perform the complex technical duties and tasks of the role. We have compiled guidelines, suggestions and practical examples to offer you a helping hand in designing a resume for this field.
Systems Administrator Resume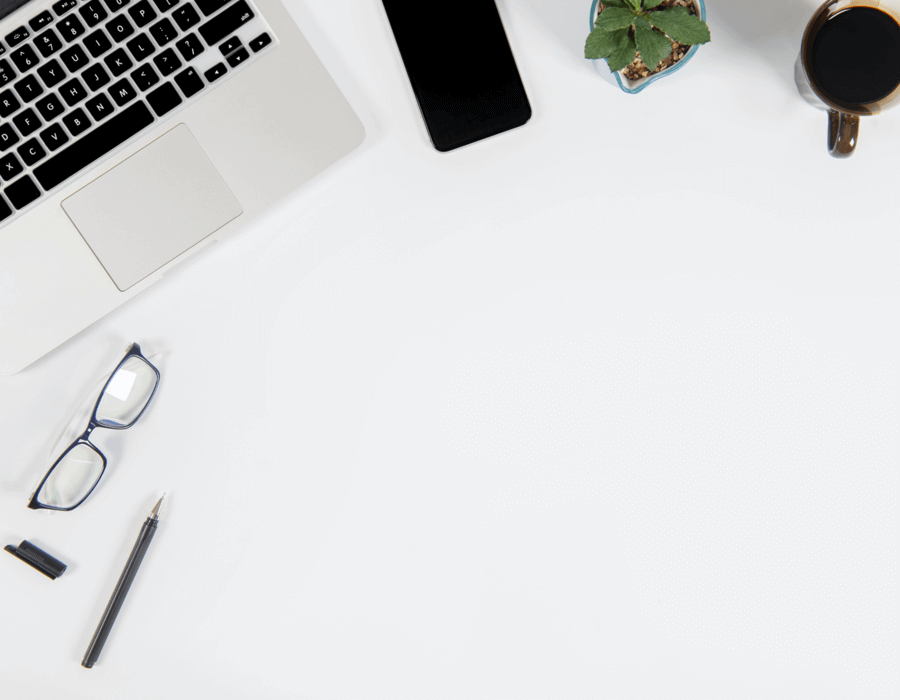 Systems Administrator Resume
Here are some of the essential sections that a well-written, professional resume must contain:

Contact details: Include your name, email address, LinkedIn, contact number and location.
Opening statement: A well-written and compelling professional summary or career objective statement.
Work history: List all the positions you've previously held along with descriptions of your accomplishments and duties.
Skills section: Mention six to eight of your job-specific hard, soft and technical skills.
Education section: A dedicated education section to describe your academic qualifications for the role.
Custom section(s): You can add certificates, extracurricular activities and projects in a customized section.
Free Downloadable Resume Templates
Concrete

Creative Conventions
Prepare to Write Your Resume
Preparing ahead can help you write your resume efficiently, letting you focus on your job hunt. Here are some suggestions and tips to keep in mind while writing your resume:
Study the job description thoroughly and search for keywords. Learn what skills and qualifications recruiters are looking for in a candidate and determine if you meet those requirements.
Highlight past accomplishments, awards and accolades since these can serve as a credible indication of your professionalism.
Keep the resume free of spelling or grammatical errors. Hiring managers often rely on applicant tracking systems (ATS). As this software searches for keywords and mistakes and rates candidates, ranking well is crucial. Make sure your resume is formatted professionally and avoid errors.
You can see previous professionals' resumes and cross reference them with yours by checking our resume examples.
Check that your resume is concise and comprehensible. Don't add jobs or skills that are irrelevant to the role. However,use both the abbreviation and the expanded form of acronyms, for example: computer network engineer (CNE).
Choose the Right Resume Format
To structure your resume appropriately, you must employ the use of different resume formats. Choosing a suitable format will help you create a professional and readable resume while highlighting your achievements, experiences and skills, and de-emphasizing shortcomings.
Resume formats predominantly fall into three categories: chronological, functional and combination. Your ideal choice will depend on your level of experience in the field.
Chronological formats highlight your work experience. These resumes are great for candidates with over 10 years of experience applying for senior positions.
Skills are given prominence in a functional format and are great options for candidates who lack work experience or have long gaps in their career history.
The combination format focuses on skills and experience equally. It is ideal for candidates with some work experience, job or career changers and freelancers.
You can learn more about each resume format in our resume formats guide.
Chronological

Functional

Combination
How to Write Your Resume With Examples
Learn more about each of the sections and what to include in them when you are writing your resume:
1. Write an impressive opening paragraph.
Your opening statement carefully gives recruiters a glimpse of your skills, abilities, experience and accomplishments. Depending on your level of experience, you can choose between a career objective or a summary statement. The summary statement is the industry standard and is the best choice if you are applying for the systems administrator position since you can highlight your years of experience as well as important skills and accomplishments.
If you are an entry-level professional, a freelancer or switching careers, a career objective works best on your resume since it can show interest in the role while subverting a lack of experience.
Here are two examples of career objectives:
Poor example:
"Having experience as a systems administrator, I am looking for an environment that inspires professional growth and challenges me. Possess excellent networking skills and strive for excellence."
This career objective fails to identify the candidate's skills and technical expertise, number of years in the industry or what they can bring to the table. By focusing mainly on their interest to grow, this person fails to prove themselves as a valuable asset for the company they are applying for.
Good example:
"Devoted systems administrator with two years of experience in a highly challenging IT environment. Demonstrated expertise in troubleshooting and handling complex infrastructure. Experienced in network administration, LAN and WAN, data protection, backup and recovery. I am seeking a full-time position in your reputed firm to hone my skills toward becoming a UNIX and LINUX sysadmin."
In this example, the person calls attention to their skills and experience relevant to the position while also outlining what they intend to bring to the role and what they wish to achieve in the company.
Here are a few other tips to keep in mind when you are writing your opening statement:
Include numbers, like indicating how many years you have worked and any other figures you feel are necessary to demonstrate your qualifications.
List a few job-relevant technical skills.
Share any certifications or awards that demonstrate your potential as a systems administrator.
Refer to this example to learn how to frame an impressive summary statement.
"Versatile systems administrator with nine years' of experience in various demanding corporate setups. Extensive experience with Windows operating system, shell script development, account management, software and hardware troubleshooting, and adept at Microsoft Office 365, AS400, JavaScript, HTML 5, Bootstrap and VMware. Good knowledge of LEAN principles. Holder of the Microsoft Certified Systems Administrator certification."
2. Display your skills.
Your skills will play a significant role in determining whether you are the right candidate for any position. Make sure you include a section on your resume where you list up to eight soft, hard and technical skills. If the job description includes more, you can add them throughout your resume, specifically in the work history and opening statement sections. Just make sure you do not repeat your skills in two sections.
While a skills section in a chronological and combination resume is only a list, a functional resume employs descriptions to add more weight to your capacity while taking the focus away from a lack of work experience.
Here is an example of a functional resume's skills section entry:
Skills
Problem-solving skills
Resolved two client migration problems and two EPO upgrades efficiently, resulting in savings of more than $10,000.
Solved a complex troubleshooting error within an hour that could have caused a serious outage with a team of 15.
Using critical thinking and analytical skills, solved a complicated hardware crisis within hours.
Listed below are some soft, hard and technical skills you could also add to your resume:
An individual's soft skills determine how they perform their work and behave with others. A few soft skills to add in your systems administrators resume are:
Strong communication skills
Time management
Ability to work under deadlines
Problem-solving
Detail oriented
Presence of mind
Critical thinking
Negotiation
Decision-making
A technical mind
Hard skills are job-specific skills that one gains through education, training and experience. Some of the hard skills you'll want to include in your systems administrators resume are:
Capacity to design and evaluate network architectures and systems
Troubleshooting skills
Account management
Database management
Shell scripting
Desktop support
Documentation
Automation and scripting
Security and monitoring
Network virtualization
The ability to use digital tools, procedures and software to achieve a specific job-related goal is referred to as technical skills. Systems administrators can possess technical skills such as:
Proficiency in Microsoft Office.
Knowledge of programming and scripting languages such as JavaScript/ECMAScript, PHP, Python, Ruby and more.
Expertise in mobile device management or IoT.
Operating knowledge of cloud providers such as AWS, Azure and Google Cloud.
Proficiency in hardware management.
Our Resume Builder includes a broad spectrum of skills to add to your system administrator resume. With our resume-building tool, you can choose from suggested skills or use prewritten content to build your resume quickly.
3. Showcase your past work experience.
The work history section is an integral part of all resumes as it demonstrates your capabilities to handle the systems administrator's responsibilities. Your work experience should be listed in reverse-chronological order, with the most recent at the top.
Each job entry must include the job title, employer's name, location and dates of employment. Describe your accomplishments and tasks in three or four bullet points below each entry.
Here are a few examples of work history entries:
Poor example:
Work History
March 2016 - Current
Systems Administrator | ABC Corporation | Santa Barbara, CA
Review the SOW and RFP.
Create PowerShell scripts.
Manage Microsoft updates.
While their format is correct, this person gives an unclear description of their job duties and skills, making it difficult to determine their value and abilities.
Good example:
Work History
March 2016 - Current
Systems Administrator | ABC Corporation | Santa Barbara, CA
Review and modify the SOW and RFP on a regular basis.
Create numerous PowerShell scripts for automating routine tasks and systems management.
Use my knowledge of Malwarebytes management console and Anti-Exploit software to keep the systems free from malware, thus increasing the systems' performance.
This is an improved version of the previous work experience, detailing the abilities and duties of the candidate thoroughly while highlighting accomplishments.
Here are more tips to keep in mind while developing your work history section:
Provide examples of your past skills, tasks, accomplishments and responsibilities in action.
Add quantifiable metrics since they will provide more depth into your tasks and accomplishments. Mention the number of times you have automated tasks using scripting or programming languages and other quantifiable performances.
Describe how your skill set assists in the fulfillment of your responsibilities.
Enhance your resume by matching keywords in the job advertisement to the skills you list.
4. Include other pertinent details in a separate section.
Education
You should devote a section to your education. Academic qualifications help recruiters gauge the minimum qualification necessary for the role. List all your academic qualifications, starting with the most recent or relevant degree. When listing your qualifications, you should include your degree, the name of the institution, its location and your graduation date. A degree in computer and information science or an MBA in cybersecurity is enough to qualify as a systems administrator.
Custom Sections: licenses, training and certifications
In a custom section, you can provide information about all of your certifications, trainings and licenses.
These are some of the valuable certifications available to systems administrators:
Contact information
Add your contact details at the top of your resume. Include details like your name, city, state of residence, telephone number, professional email address and social media account such as LinkedIn.
Free Downloadable Resume Templates for Systems Administrators
These systems administrator resume templates are free for you to download. By replacing the sample content with relevant information and formatting it, you can customize these templates to meet your needs.
FAQ
Updated: June 14, 2022
What are the top three skills for a systems administrator?
Systems administrators must possess a wide range of skills to perform complex technical tasks daily. Nevertheless, all systems administrators should have these three qualities:
Knowledge of basic programming languages
Problem-solving attitude
An eye for detail
How can a systems administrator stand out?
Display your technical skills and expertise to solve complex problems while being prompt in addressing these issues. Learn more about this field by taking additional certifications and adding them to your resume. Even if you don't get certified, obtaining knowledge will help you add more value to your role.
What should a good summary statement for a systems administrator convey?
A good summary statement for a systems administrator should convey the following information to your potential employer:
Your years of work experience.
Your skills, especially technical skills.
Your accomplishments as a systems administrator.
Any particular role-specific licenses or certifications.