Featured In:
Table of Contents
Here are more resources that can help you
A dental assistant performs various tasks ranging from assisting with dental procedures to consulting patients and performing administrative tasks. Therefore, your dental assistant resume must contain a range of soft skills like communication and hard skills such as a familiarity with dental tools. This step-by-step guide will help you prepare to write a competitive resume through practical tips, resume examples of other dental assistants, and free and premium resume templates.
Dental Assistant Resume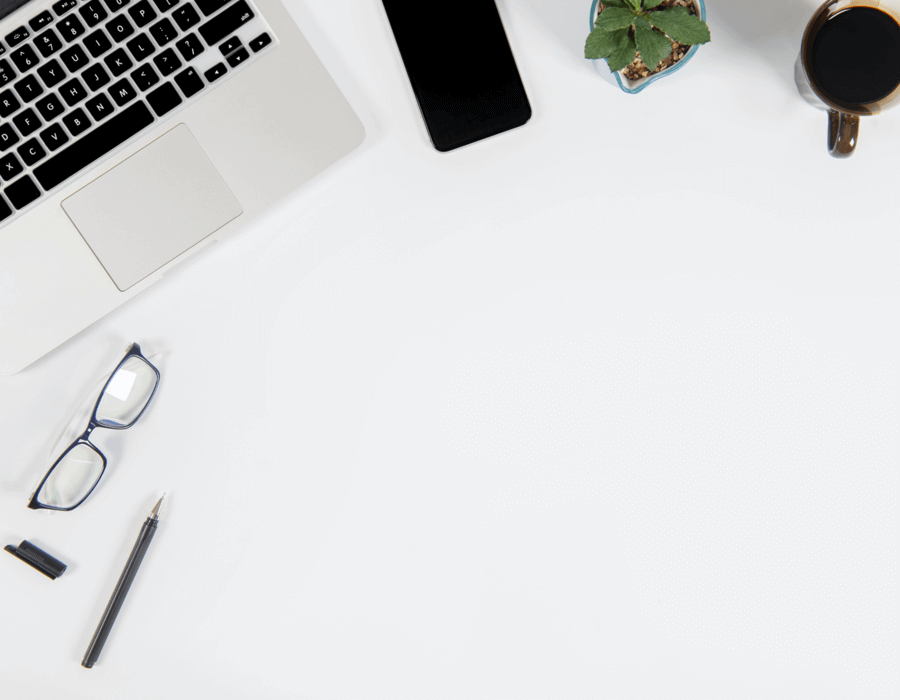 Dental Assistant Resume
Refer to the above dental assistant resume example to see what a competitive application document needs to include.

These are some of the important sections every resume has:

Contact details like your name, phone number, email address and city and state of residence.
A compelling career objective or professional summary.
A work history section with your relevant roles listed in reverse-chronological order.
At least one quantifiable metric per the previous role.
A skills section listing a balance of soft, hard and technical skills.
An education section that lists your highest degree, its title and the institution it's from.
Additional custom sections for certifications, awards, additional language and other relevant credentials.
Free Downloadable Resume Templates
Prepare to Write Your Resume
Whether you are an intern, an entry-level job applicant or an experienced professional, creating an eye-catching resume can feel pretty overwhelming. We've put together the steps you need to feel confident when writing your resume. Before you begin to write, ensure that you:
Study the job description for keywords that specify what traits and experiences the employers are looking for in an ideal candidate. Once you've identified the ones that match your career profile, include those in your resume.
Take the time to recollect and note down your distinguishing traits and past accomplishments. Per your previous role, think of the specific tasks you had to do and at least one project or situation in which you produced excellent results. Whenever possible, add particular numbers to your tasks and achievements, like: "Prepared three patients per appointment slot to ensure they were seen by the dental hygienist and dentist promptly."
Avoid being unprofessional by adding personal links, such as your social media handles and emails like "cutest.puppy@aol.com." The same goes for writing your summary and work history using the first person pronoun "I." Instead, omit the "I" and use the verb in the third person — "has" instead of "have."
Review the content of your resume for spelling, formatting and grammatical errors. Having a clean document without avoidable mistakes, flashy fonts or generic overused terms like 'team player' or 'hard worker' in your resume is essential to show professionalism and pass the Applicant Tracking System (ATS). Some recruiters use ATS to scan your resume, which negatively flags all the resumes containing these elements and marks them as ineligible.
Study examples of other dental assistant resumes. Have a look at some of the resume examples available for your desired role to get a clear idea of what information is beneficial to include, how to structure your credentials and what a competitive resume for a dental assistant looks like.
Choose the Right Resume Format
After deciding what content to include in your resume, your next step is to determine which resume format you'll use to organize your credentials. Choosing the proper resume format is essential to drive the recruiter's attention to your strengths, accomplishments, skills and fit for the role. Depending on your level of experience, you can choose between a chronological, functional or a combination resume.
A chronological resume format is best suited for candidates with 10 or more years of experience. Iit highlights work experience over skills, giving ample space to go into detail on each of your previous roles, their tasks, responsibilities and achievements.
A functional resume format is apt for applicants with a long career gap, inconsistent career history or those who have very little to no work experience. This format primarily illustrates a candidate's specialized skills while emphasizing how you apply your skills in your work rather than the details of each job.
A note of caution with this format: not all recruiters consider it an appropriate format to use. Only use this one if it'll help your application by making your profile match the role better than any of the other two resume formats.
As the name suggests, a combination resume format combines the previous two resume formats by emphasizing a candidate's skills and experience, making it ideal when applying for promotions or changing careers. You can use this one if you have at least two jobs you can discuss.
For more information on each resume type, kindly visit our resume formats guide to decide which one is the best for your career profile.
Chronological

Functional

Combination
How to Write Your Resume With Examples
Here is a step-by-step guide containing valuable tips and relatable examples that will help you build an impressive resume for the dental assistant role:
1. Include a career objective or summary statement at the beginning.
The first section found at the top is always the resume objective or summary statement when writing your resume. This short introduction aims to communicate what makes you the ideal candidate for the role. Depending on your career level, you can mention your professional goals to the recruiter or summarize your best experience and top skills and achievements. Regardless of which one you choose, your goal in this section is to convey that you will be an asset to the organization.
While both resume objectives and summary statements aim to sell you to a potential employer, choosing between the two can be tricky. Since a career objective statement focuses on the candidate's skills and what they wish to achieve in their career, it is best for entry-level job seekers and those looking for a career change. On the contrary, candidates looking for a promotion in the same industry or a similar role in a different company or sector would apply a summary statement.
It is up to you to decide which opening paragraph suits your resume best. Use your work experience, skills, and qualifications to make your decision.
To better craft this section, here are two examples of a poor career objective and a good one:
Poor example:
"Hardworking and efficient dental assistant with tried and tested skills in procedure preparation and record keeping. Assists around the office with a highly dependable and eager-to-learn attitude. Bringing excellent customer service experience."
The above objective fails to impress the recruiter as it does not highlight the specific skill set of the job applicant. The candidate's experience appears vague; it doesn't adequately portray how they are best fitted for the role.
Good example:
"Skilled and passionate dental assistant with three years of experience bringing excellent skills in 4-handed dentistry, X-ray operation, great communication and dental care expertise. Ready to provide the dentist with effective chairside support that'll improve time spent per patient by 30%."
This career objective successfully gives a short yet thorough introduction of the skills and impact that this candidate brings to the role. Also, the candidate creates a good impression on the recruiter by using numbers to quantify their impact — something that can work even better by further quantifying their previous achievements in the work history that'll follow.
Follow these tips to make your career objective or summary statement stand out even more:
Provide quantifiable data like customer satisfaction rates, the number of people under your supervision and your contribution to the financial gain of your organization.
List some of your most relevant skills that match the job description.
Mention relevant certificates and degrees to show that you are qualified for the job.
If you instead want to write a summary statement, study this example to get an idea of what it should say:
"Certified Dental Assistant (CDA) with hands-on experience as part of an internship in a private dental office. Able to skillfully schedule and conduct routine procedures, maintain patient records and develop good rapport with patients. Interested in providing excellent chairside assistance, infection control and positive customer service in a full-time position at XYZ Dental Offices."
2. Categorize your skills.
While crafting your resume, dedicate a separate section to your skills. List at least six to eight skills relevant to the job you are applying for. While the skills section in chronological and combination resumes only consists of these listed skills, the functional resume allows you to expand on your top three skills.
To develop a functional resume, include three skill categories in the primary skills section and describe how you applied each to complete tasks.
Here is an example to help you understand this better:
Skills
Chairside Assisting
Assisted in the performance of preoperative and postoperative preventive dentistry services for 20+ urgent hospitalized surgical patients a week.
Helped perform preventive dental maintenance on severely physically and mentally handicapped patients.
Sterilized instruments immediately after every patient left, ensuring the area was ready for the next patient in a timely manner.
Avoid repeating skills that you've already mentioned elsewhere on your resume. In the skills section, point out your accomplishments and describe how your skills helped you achieve them.
Soft skills are nontechnical skills that determine how well you work regardless of your industry or sector. Having these soft skills on your resume can help you stand out when applying for the role of a dental assistant:
Good listener
Compassion
Perseverance
Strong work ethic
Dedication
Reliability
Organization
Cleanliness
Leadership
Critical thinking
Hard skillsare traits gained through training and experience and are more closely related to your job. Hard skills for a dental assistant include:
Conducting initial dental assessments
Removing deposits from teeth
Assisting with restorative procedures
Good hand-eye coordination for fine motor control
Physical endurance
Disinfecting rooms and tools
Monitoring and ordering supplies
Maintaining infection control barriers
Recommending dental products to patients
Applying fluoride treatments
A candidate's technical skills refer to their knowledge and ability to handle tools and software. As a dental assistant, you might find it helpful to have the following technical skills:
Ability to take and develop x-rays
Taking and interpreting blood pressure readings and dental impressions
Maintaining dental equipment
Developing and mounting dental radiographs
Proficiency using software like Dentrix, Denticon and Open Dental
You can enhance your dental assistant resume even more by using our Resume Builder and choosing from various relevant prewritten skills and content.
3. Highlight the key elements of your past work experience.
To help the recruiter get a clear idea of your employment history:
List the jobs you have held in the past.
Place the job entries in reverse-chronological order.
Each entry in the work history should include the job title, company name, location and dates of employment.
Provide three to four bullet points describing your most impressive achievements and specific tasks.
To better understand how to write this section, compare these poor and good examples.
Let's refer to and compare these poor and good caregiver examples:
Poor example:
Work History
March 2019 - Current
Dental Assistant | Hampton Dental Office | California
Provided patient care.
Received good customer feedback.
Set up for medical procedures.
Performed digital x-rays on patients.
In the example above, the candidate has not highlighted any specific accomplishment or expertise related to the role. Only general tasks of the role are listed which do nothing to impress a potential recruiter who is already aware of the duties of this role.
Good example:
Work History
March 2019 - Current
Dental Assistant | Hampton Dental Office | California
Was in charge of providing patient care, taking x-rays, assisting in dental procedures, scheduling appointments and keeping records.
Received positive feedback and comments from 95% of patients and three commendations for efficiently performing 4-handed dentistry from Dr. Hampton.
Decreased setup time for dental procedure preparation by 50%.
Trained other staff members, including dental hygienists, in digital x-ray skills.
Notice that the above work history example references statistics and specific tasks like 4-handed dentistry. This is a better example of work history since it describes the candidate's roles in previous projects while also highlighting their skills and quantifying their impact.
Here are some additional tips to help you strengthen your resume's work history:
Highlight your previous responsibilities and accomplishments in detail to describe how you can provide solutions in the workplace.
Mention quantifiable achievements to strengthen your resume.
Pick keywords from the job description that describe your skills and add them to your resume to impress the recruiters.
4. Conclude with your contact information, education details and any custom sections.
Education
This section of your resume highlights your educational background and supports your suitability for the dental assistant's role. Under this section, you need to list your formal degrees or diplomas, mentioning the name of the college or school, its location and the date of graduation.
While most states mandate a dental assistant to have a related degree or certification, others accept candidates with just their high school diploma or GED.
However, having an associate degree in this field is preferred. The candidates can either pursue a diploma in Dental Assisting from a recognized institution or acquire a certification in Dental Assisting from a credible source.
To highlight your academic background on your resume, you must start with the most recent or highest degree in your possession.
Certifications, licenses and custom sections
Another effective way to enhance your resume is by showcasing your job-relevant certifications, licenses or awards. Your additional qualifications show your expertise and can help you impress employers.
Some certifications that can boost your resume as a dental assistant include:
Certified Dental Assistant (CDA)
A certification in this program prepares and authenticates the dental assistants to officially assist the dental caregivers in providing public dental care.
National Entry Level Dental Assistant (NELDA)
The National Entry Level Dental Assistant (NELDA) exam is also administered by DANB. It comprises three parts: anatomy, morphology and physiology (AMP), infection control (ICE) and radiation health and safety (RHS).
Registered Dental Assistant (RDA) Program
The purpose of this certification is to illustrate entry-level competence in primary dental assisting duties.
Certified Preventive Functions Dental Assistant (CPFDA)
This certification program is for dental assistants who want to specialize in preventive dentistry, earned through four-component exams namely: Coronal Polishing, Sealants (SE), Topical Anesthetic (TA) and Topical Fluoride (TF).
The following courses are also helpful for dental assistants:
Chair-side Assistance
Dental Assistant Clinical Practice
Dental Laboratory Fabrication
Dental Materials
Dental Office Administration
Dental Radiology
Oral and Dental Anatomy
Oral Pathology
Periodontics
Free Downloadable Resume Templates for Dental Assistants
Download these free dental assistant resume templates and customize them to fit your requirements. All you need to do is replace the reference text with your specific information and your resume will be crafted before you know it.
FAQ
Updated: October 17, 2022
What are the top three skills of a dental assistant?
Dental assistants regularly interact with dental patients. Thus, the top three qualities that every dental assistant must have are good interpersonal skills, ability to follow instructions and basic knowledge of dental medicine.
How can a dental assistant stand out?
Developing a good network within the dental industry, having positive work relationships with colleagues, accumulating volunteering experience, dealing empathically with patients and continuing your education to keep up with the advancing technologies in the dental industry are all excellent ways to help you stand out from other candidates.
What is a good objective statement for a dental assistant?
An ideal objective statement must align the candidate's aim, skills, previous experience and expertise with the recruiter's requirements for a particular role.
An effective objective statement for a dental assistant might state, "Aspiring dental assistant with one year of chairside assistance training. Bringing experience in dental treatment room procedures, radiography technique and procedures, as well as proficiency using the x-ray machine."