Featured In:
Table of Contents
Here are more resources that can help you
As a dental hygienist, you are responsible for your patient's bright and beautiful smile. It's time to put some of that brilliant smile across your recruiter's face. Clean up your resume to add some of the best skills that make you stand out. Don't know how? These resume guides and examples will help you.
Dental Hygienist Resume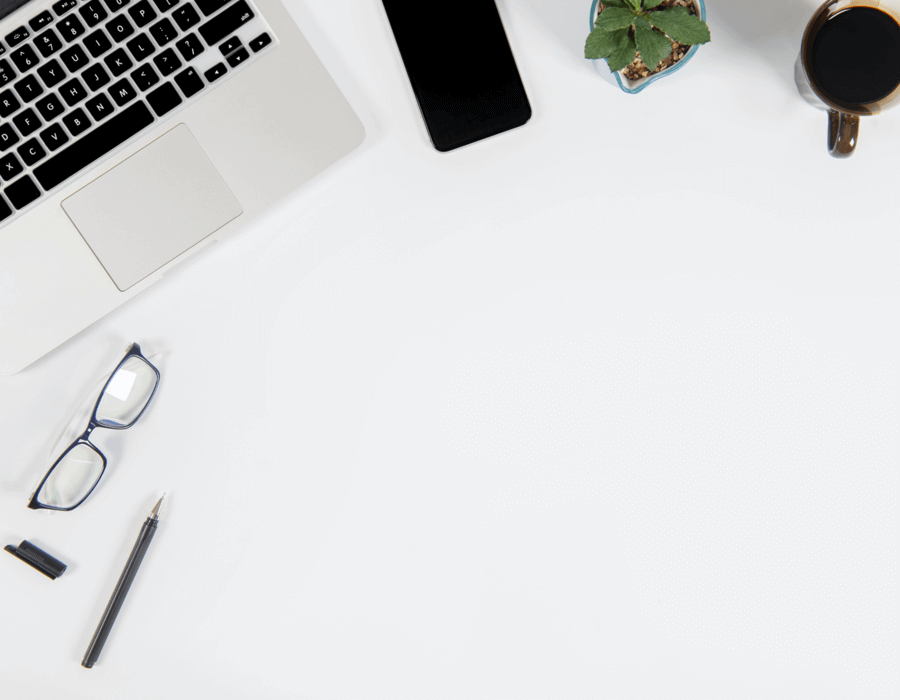 Dental Hygienist Resume
As seen in the above example, your resume should succinctly communicate what you can contribute to the role. There are many ways in which a job-seeker can write an effective resume, but all of them must contain the following:

Your contact information, including your phone number, professional email address, name, and your city and state of residence.
A professional summary or career objective statement to introduce yourself.
A work history section where you mention previous work experience in reverse-chronological order and with at least one quantifiable metric per role.
A skills section with a balance of soft, hard and technical skills.
Your educational qualification, including the degree, school and graduation date.
A custom section for any extra credentials like certification, licenses or awards.
Free Downloadable Resume Templates
Corporate lines

Testimonials
Prepare to Write Your Resume
It is difficult identifying the right information to include on your dental hygienist resume. To prevent the headache of getting stuck while writing your resume, it's advisable that you first prepare the information you'll include in your document. So, before you start writing your resume, take some time to complete the following steps:
Go through the requirements listed on the job ad. Take note of the skills, experience, tasks and expectations they have from their ideal candidate and identify which ones you have. Once identified, see that you include them and match your resume with the ad. This will help the recruiters know that you have the skills they're looking for.
Compile a list of your previous jobs and the tasks you performed for each. You'll need your start and end date for each role, so take the time to find that information. Finally, think about at least one project or situation per role in which your performance at work produced exceptional results. This type of achievement is essential to give recruiters a sense of your value as an employee.
Quantify your achievements and skills to let the hiring manager know your strengths and capabilities. How many patients did you work with daily? How many records did you manage? How much time were you able to save by being prepared? Be specific and mention the exact numbers to stand out.
Review your document to ensure that it doesn't have any spelling, grammatical or formatting errors. A clean and correct document is essential to make a positive first impression and showcase your professionalism. Also, modern recruiters are increasingly dependent on software solutions to track and scan resumes. As such, make sure you optimize your resume for manual scanning and the applicant tracking system (ATS).
To know how to create your resume better, understand which sections to include and how to craft the content, you can refer to resume examples for dental hygienists.
Choose the Right Resume Format
Choosing the correct resume format plays a pivotal role in ensuring you continue your hiring process. A well structured resume with the right components can better help you stand out among your peers. Each of these formats enable you to highlight one aspect of your career profile while downplaying any weaknesses.
The chronological format is best suited for those who want to highlight their extensive work experience. If a candidate boasts a long work history of at least 10 years, this is the ideal format as the design will call attention to the work history section. This format is broadly accepted by recruiters nationwide making it the favorite and industry standard.
The functional format is suited for entry-level professionals because it highlights their skills and how they employed them in the early stages of their careers. If you've only held between zero to two jobs or have long gaps in your work history, this format will draw attention away from your work history. However, the functional format is not easily read by ATS systems and as such could hurt your chances of having your resume reach human hands.
The combination format combines the previous two, highlighting both skills and work experience in-depth. This format is particularly beneficial for career changers, employees applying for a promotion and professionals in the mid-level of their careers. For this one, it's best to have held at least two previous roles to balance your profile well.
Before choosing what resume format works best for you read through our resume formats guide in detail to identify how you want to set yourself apart.
Chronological

Functional

Combination
How to Write Your Resume With Examples
Making your resume stand out is of the utmost importance to being considered for an interview. Simply mentioning your current and past responsibilities isn't enough to catch a recruiter's attention. Here we'll break down the steps you need to take to write a compelling resume, section by section. Let's start from the first section on every resume and take it from there. Ready to write your competitive resume?
1. Make your introductory statement compelling.
Introducing yourself as a dental hygienist or a junior hygienist is not enough. You need to mention what you do, how long you have held this position and what makes you different from the other applicants.
The introductory statement gives you between three to four sentences in which you can quickly convince the recruiter that you may be who they're looking for. You can opt for a career objective statement or a professional summary statement depending on your career level.
As the name suggests, the professional summary statement helps showcase your work experience and achievements. On the other hand, the career objective statement gives insight into your skills and knowledge. Use the latter when you don't have work experience and are applying for an entry-level position or changing careers.
Check out the following good and poor examples of a career objective statement to help you craft your introduction:
Poor example:
"Friendly and sensitive dental hygienist with excellent time management skills and restorative dentistry abilities. In search of an opportunity that will help me hone my skills and advance in this field."
In this example, the candidate does not detail their skills, but instead emphasizes their personal objectives and expectations. While the opening statement is a space to introduce yourself, it's not a space to talk about what you want from the job, but what you can contribute to the role.
Good example:
"A friendly and passionate recently graduated dental hygienist with expertise in oral care procedures. Currently looking for a full-time position where I can hone such as removing tartar, stains and plaque with a gentle hand. Hoping to help your clinic with my experience calming stressed patients and building strong patient relationships that lead to high retention rates."
This example accurately reflects how the dental hygienist's ability and personality can help with the employer's retention rates and patient's stress levels. It shows how they could use this candidate's skills and knowledge effectively, thus attracting the hiring manager's attention.
If you're an experienced dental hygienist, you may opt for a professional summary statement instead. In that case, here are some tips for writing a compelling opener for any resume:
Incorporate all the crucial points such as the total number of years of experience, your job title and your top achievement and skills. However, keep it succinct and within three to four sentences long.
Quantify your achievement whenever possible by including a number to help you stand out.
Include industry jargon that is also part of the job description to help connect better with the hiring manager.
Here is an example of a good professional summary statement for your reference.
"A dental hygienist with over three years' experience in oral assessment and oral hygiene. Certified in administering anesthesia and managing records through EHR. Have improved patient retention rate by 30% with my helpful and friendly disposition and effective organizational skills."
2. Make skills the highlight of your resume.
A skilled dental hygienist has more chances of getting the position. That's why exhibiting job-specific skills and overall personality strengths are critical.
We suggest listing six to eight skills in the chronological and combination resume formats. Try to balance these between soft and hard skills and include them in this section and throughout the opening statement and work history sections as well.
If you choose the functional format, the skills section will be different. You will choose three top skills for the position and describe how you employed them in previous positions through the use of a bulleted list.
Check out what the expanded skills section in a functional format looks like:
Skills
Organizational Abilities
Determined a solution for maintaining patient records and automated the task, freeing up around three hours weekly for other tasks.
Reduced wait time by 25% by managing the queues and appointments using current tools and technologies.
Helped dentists increase retention by 35% by extending enriching experiences through proper patient management.
Regardless of the resume format you choose, however, every resume should have a good mix of soft, hard and technical skills.
Soft skills showcase your personality and work ethic and aren't tied to one particular job. Having these soft skills as a dental hygienist is beneficial:
Effective verbal communication
Compassion
Attention to detail
Dexterity
Detail-oriented
Patience
Organizational abilities
Physical stamina
Listening skills
Problem-solving
Hard skills showcase your job-specific knowledge and capability. These job-specific skills are important because they speak of your proficiency and knowledge. Some hard skills for a dental hygienist include:
Excellent gross motor skills
Taking dental X-rays
Preparing the patient for the treatment
Oral assessment
Conducting fluoride treatment
Deposit and plaque removal
Administering anesthesia
Ability to use admin and invoicing tools
Making models for dentures and other treatments
Infection control
Technical skills showcase your knowledge and expertise handling job-specific tools and software. Some good technical skills for this role are:
Proficiency using the X-ray machine.
Ability to learn to use dental records management software like Open Dental, Denticon and Dentrix.
Basic knowledge of Microsoft Office software or Google Workspace.
For more skills that a dental hygienist should include on their resume, you can use our Resume Builder. This resume-writing tool offers premium templates that guide you section by section and offer you job-specific suggestions of skills and tasks you should include.
3. Demonstrate your comprehensive work experience.
If you are applying for a senior or mid-level position, adding work experience to your resume is critical. You will get noticed when you add relevant and vital information about your past assignments as a dental hygienist. It is equally important to present the information as precisely and accurately as possible to increase your chances of getting to the interview.
As a dental hygienist, you are responsible for cleaning the patient's teeth, preventive measures and offering better dental care. However, your hiring manager is interested in how you utilized your training and knowledge to improve the organization's potential. You need to go beyond the scope of the job description to stand out. Mention what skills you have, and back it up with facts that add credibility.
You also want to add specific numbers to your responsibilities and accomplishments whenever possible. Doing so will showcase your expertise and depth of knowledge related to the skill you used, which will help the manager clearly understand the scope of your experience.
Check out these good and poor examples of a work history section for your reference:
Poor example:
Dental Hygienist
April 2021 - Current
The Mount Sinai Dentals | New York
Treated patients.
Managed and organized the data and records.
Was responsible for oral care practices.
This is a poor example as these are not a detailed description of their responsibilities. They are vague and incomplete as they don't talk about the candidate's achievements and contributions.
Good example:
Dental Hygienist
April 2021 - Current
The Mount Sinai Dentals | New York
Treated 11 patients on a daily basis. Responsible for oral assessment, care treatment explanation and plaque removal.
Responsibly catered to deep cleaning procedures that led to healthy and stronger teeth.
Improved retention for the dental office by 25% through excellent record management and the ability to listen to the patients before offering insights.
This example quantifies everything the dental hygienist has done, including the retention rate. It also showcases how their soft skills helped the hospital improve its retention rate.
These tips will help you improve your work experience section:
Go through the job description before writing the work experience section. You will get a good idea of the tasks and experiences recruiters want to see on your application document.
Identify the keywords hiring managers address in the ad. If they mention they're looking for someone who has experience taking X-rays, identifying cavities and conversing with patients, it's best to focus on those aspects of your work instead of other tasks you may have also done. This will help you achieve a better ranking in an ATS.
Adding numbers or facts makes your experience more concrete. Anytime you can add a specific number, do so. Not only will you stand out, but recruiters will also better appraise your skills and tolerance to pressure.
4. Mention your education qualification.
Education
It is required of all dental hygienists to graduate from an associate degree or a bachelor's degree program in dental hygiene. You should also have a license to practice in your state. This information should also be included under an education section
Here is an example of how you can write your educational qualifications in the resume:
Dental Hygiene Associate Degree
Concorde College, Mission, KS
2020
Add industry-specific certifications and licenses
Add licenses and certifications that showcase your knowledge and proficiency to help you stand out. Additional knowledge can help attract potential employers and increase your chances of getting the job. Having these certifications can give you a competitive advantage:
Getting your license to practice as a dental hygienist is essential to getting a job in the industry.
This certification offered by the National Board for Certification in Dental Laboratory Technology demonstrates you have the expert knowledge and skills necessary to use dental technology.
This certification offered by the Certification Board for Infection Control and Epidemiology, Inc. is an entry-level certification examination that measures your competency in basic infection prevention.
This certification is also offered by the Certification Board for Infection Control and Epidemiology, Inc. Unlike the a-IPC certification, however, this one is for those who are already working in a position that requires them to practice infection control.
Certificate in Dental Assisting Level 1
This program trains you to become a dental assistant, which can complement the skills you learn as a dental hygienist and make you more qualified for a variety of roles in the dental office.
Finally, ensure that you include your full name, current phone number, professional email address and the city and state in which you currently reside in the contact information section.
Free Downloadable Resume Templates for Dental Hygienists
Is summarizing all the information in a concise and precise format a trouble for you? Use these free downloadable dental hygienist templates to present your information competently. After downloading your favorite template, customize the format and replace the filler text with your content.
FAQ
Updated: October 17, 2022
What are the top three skills of a dental hygienist?
You should be proficient with dental procedures such as tooth cleaning and identifying dental issues like cavities. Apart from this, you should be compassionate toward your patients and have excellent written and verbal communication skills to write effective reports, educate patients and collaborate with the dentist.
How can a dental hygienist stand out?
Polish your skills like dental charting, preventive care and patient counseling to stand out. Additionally, getting certified in a specific skill can attract a hiring manager's attention.
What is a good career objective statement for a dental hygienist?
A good career objective, as discussed in a previous section of this guide, may look like this:
"Dental assistant with two years of experience who just completed an associate degree in dental hygiene. Interested in applying my skills in assessing a patient's oral health, communicating with and assisting dentists regarding dental findings on their patients and documenting patient treatment plans and overall care. Capable and dexterous using hand, power and ultrasonic tools to clean and remove plaque, tartar and stains from a patient's teeth."
This statement offers insight into the experience and expertise this dental hygienist has which can aid their patients.