Dental Office Manager Resume Examples for 2023 (Template and Guide)
Use This Template
Featured In:
Table of Contents
Here are more resources that can help you
A dental office manager is in charge of the daily administrative duties of a dental office. A professional in this role must supervise the office staff, maintain the appointments schedule, coordinate treatment and oversee payments and finances. For the role of a dental office manager, you need to bring out your best administrative skills, like your ability to manage and plan office budgets. While writing a resume can seem like a daunting task, our comprehensive guide will take you step-by-step through the process to end up with a competitive resume that'll showcase your strengths and get you closer to landing an interview.
Dental Office Manager Resume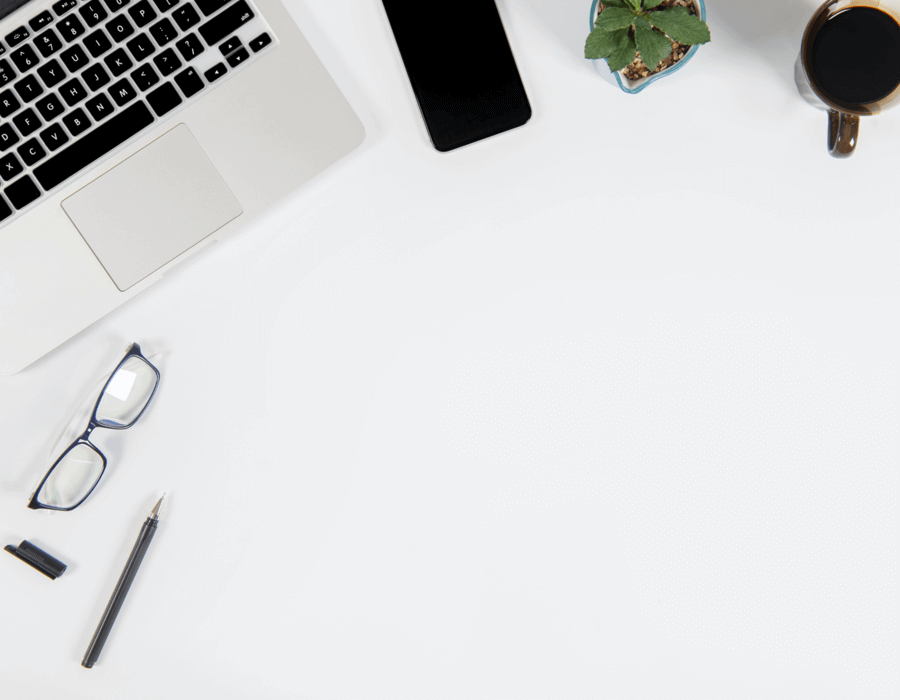 Dental Office Manager Resume
While the content of each resume is different from person to person, you must always include these essential sections:

Your contact information like your name, professional email address, phone number and location.
A strong opening statement such as a professional summary or an objective statement.
Your complete work history listed in reverse-chronological order followed by achievements you've had in your role as dental office manager.
A skills section listing between six to eight of your hard, soft and technical skills.
An education section that details your degree, school and graduation date.
Any custom sections for other credentials such as certifications or short-term training programs.
Free Downloadable Resume Templates
Raise the Bar

Splash Page
Prepare to Write Your Resume
To make the resume-writing process simpler and more manageable, we have put together some practical steps you should complete before writing your document. After all, it's much easier to write a resume when you know what to include. Complete the following tasks before you begin writing your resume:
Read the job post thoroughly. Your skills and experience need to match the qualifications the recruiter mentions, so make sure you select all the credentials that apply to you and ensure you include them in your resume.
As a dental office manager, you must fulfill various administrative tasks like ensuring office productivity or managing office systems. List your best administrative and staff management skills in your resume. Also, make sure to mention skills, experiences and previous work achievements which support your best skills.
Double-check you don't have any spelling, syntax or grammar errors.Avoid using animated or flashy fonts as well as the overuse of keywords like "result-driven" or "exceptional." This helps make an excellent first impression by showing your professionalism. It also clears your resume of any applicant tracking system (ATS) the recruiter may be using to scan your resume.
Consider where in your experience and skills you can add numbers that specify your workload, the frequency with which you completed a task and the time it took to complete and any time or money you were able to save your office. Adding specific numerical figures makes your experience more concrete and impresses recruiters.
Browse resume examples of other dental office managers to see what they included and how they phrased their information. Using a resume example as reference can help you write better and ease the process.
Choose the Right Resume Format
Once you have gathered your details and know what experience and skills to include, it's time to select an appropriate resume format. Resume formats are sample layouts that highlight your strengths and downplay your weaknesses. Depending on your career level, you can choose between the chronological, functional and combination resume formats.
The chronological resume shows a complete overview of your work history in reverse-chronological order — i.e., starting with your last job. Because it features the work history section, it's best for candidates with a work history of 10 years or more with no long gaps between their roles.
The functional resume emphasizes your job-relevant skills. Since this resume de-emphasizes the work history, it is ideal for candidates starting their careers or with long gaps in their work history. A word of caution with this format: not every recruiter considers this a professional way to display your credentials and can receive a low ranking from an ATS.
The combination format is suitable for candidates with at least two previous jobs, in a mid-level position, changing careers or seeking a promotion. As the name suggests, this resume combines the last two formats to showcase work history and skillset equally.
Check out our resume formats guide for more details on writing each type of resume and determining which one is the best for your unique profile.
Chronological

Functional

Combination
How to Write Your Resume With Examples
Now that you've made a list of your experience, tasks, achievements and skills and selected your resume format, it's time to put it all on the page. Follow the steps below and reference the examples to facilitate your resume-writing process. Once done with this section, you'll have a finished resume that can impress recruiters before you know it!
1. Select the opening statement.
The best options for an opening statement are either a summary statement or a career objective. The summary statement sums up your work experience, whereas the career objective defines your skills and goals for this specific role. Your choice will depend on your work history.
For a dental office manager having many years of experience, you may choose the summary statement. If you're starting your career or changing from a different industry, you need to write a career objective statement to highlight your skills and intentions for choosing this job.
The following poor and good examples of a career objective will help you understand what to include in yours:
Poor example:
"Looking for a dental office manager's role in a reputed clinic where I can use my experience in managing the day-to-day operations to ensure smooth functioning."
This career objective does not describe the candidate's skills, goals or expectations, it only states their reason for seeking the job. As it stands, this objective is unlikely to catch a recruiter's attention.
Good example:
"Seeking a dental manager's role in a specialty clinic where I can develop and manage internal office procedures to increase overall productivity and efficiency. Hoping to use my experience and organizational skills to provide leadership to the staff in responding to operational issues."
This career objective describes the candidate's expertise and aspirations. It also helps to:
Highlight your job-relevant skills gained through past work experience.
Showcase your expectations for the new job.
Detail your abilities and how you can apply them to the new role.
If you want to use the professional summary statement, read through these tips:
For the resume of a dental office manager, focus on organizational skills like managing staff schedules, maintaining cash control and handling the billing system.
Always use specific examples of tasks and accomplishments to support your professional skills.
Mention any certifications or training you've completed.
Refer to this summary statement example for inspiration if you wish to write a summary statement:
"As a dental office manager, I have over five years' experience in assigning and regulating various clerical office positions. My organizational abilities, coupled with punctuality and multitasking skills, will enable me to create an efficient and productive workplace environment that can increase revenue by at least 25%."
2. Ways to showcase your skills.
A combination of your soft, hard and technical skills is showcased in the skills section, which can accommodate at least six to eight skills. In a chronological and combination resume, use bullet points to mention a varied mix of skills relevant to the position. However, if using a functional resume you'll have to choose three top skills and elaborate on how you employed them in previous positions.
Let's look at the example below to understand how this works:
Skills
Administrative Tasks
Responded to queries from patients and doctors in a timely manner, taking extra effort to tend to their needs.
Handled patient scheduling and directing patient flow, effectively reducing wait times by 40% and reducing no-shows by 68%.
Explained treatment plans to patients along with their prescription, if applicable.
These descriptions give an idea of previous duties and responsibilities as well as any achievements you garnered during your tenure.
Regardless of which resume format you choose, ensure you display a good mix of soft, hard and technical skills without repeating any of them.
Soft skills are a set of interpersonal attributes that affect how you do your work and define your behavior with others. Some soft skills for a dental office manager are:
Excellent communication skills
Strong organizational skills
Leadership skills
Decision-making skills
Detail-oriented
Conflict resolution skills
Time management
Flexibility
Excellent teamwork
Multitasking ability
Hard skills refer to job-specific skills that are gained through education and training. Some of these skills are:
Knowledge of office equipment and procedures
Handling confidential documents
Knowledge of payment systems
Managing staff performance
Knowledge of dental insurance
Knowledge of dental procedures and treatments
Expertise in patient scheduling
Overseeing office budget
Maintaining patient data as per regulations
Familiar with privacy and security systems
Technical skills refer to proficiency in the use of digital or software tools in the workplace. For a dental office manager's role, the following technical skills are essential:
Dental practice management software like 'Dentrix document center' or 'Curve Dental'.
Appointment/ patient scheduling software systems.
Knowledge of staff management software.
MS Office applications like Word, PowerPoint, Outlook and Excel.
Knowledge of budgeting/forecasting software.
For more skills for dental office managers, please refer to our Resume Builder. Our resume-writing tools will help you go through the writing process smoothly by guiding you section-by-section, suggesting job-specific content for your skills and work history sections and allowing for easy customization of the resume's format.
3. Showcase your work history in detail.
This section mentions details including your previous job title, the organization's name, location, and start and end dates. List three to four bullet points detailing previous tasks and accomplishments in the chronological and combination resume formats.
To understand this better, let's compare some poor and good examples of work history:
Poor example:
Work History
September 2019 - Current
Dental Office Manager | ABC Clinic | Detroit, MI
Manage employee relations.
Handle performance management for staff.
Process dental claims.
This work history briefly mentions the job duties but does not describe them further. It also does not highlight the skills involved in performing these tasks making it unappealing to recruiters.
Good example:
Work History
September 2019 - Current
Dental Office Manager | ABC Clinic | Detroit, MI
Resolve patient issues in accordance with company policies and health care and dental board regulations.
Create and present financial arrangements for patients that fit their needs, leading to a 99.5% of patients completing their payment plans.
Liaise with dental insurance companies to follow up on claims, speeding up processing time by 20%.
This is a good example of work history as it clearly outlines each task and contributions the candidate made to the role. It helps to be specific about how tasks were done, how skills were implemented and the results produced.
These tips will help you get similar results with your resume:
Do not simply mention your essential job duties, describe them further highlighting significant accomplishments related to the responsibilities. Make sure to also employ numbers whenever disclosing results.
Bring up your skills related to your job duties, like knowledge of dental insurance or regulations.
Align your resume with the employer's job description. Use specific keywords from the job advertisement to make sure they can easily see you're a match for the role.
4. Finalize your document with your contact information, education and any custom sections.
Education
The education section highlights your degree or diploma, the institution's name, location and your graduation dates. While a high school diploma or GED is accepted for this role, a higher degree is preferred. Please mention the details of all relevant programs you've completed, starting with your highest degree.
Apart from education, your on-the-job training and certifications are equally important so make sure to highlight them on your resume.
Certifications, licenses and custom sections
Use a separate section to mention the certifications or vocational training you've acquired.
These are some of the certifications you can attain to improve your chances of landing a role as a dental office manager:
Accounts Receivable for the Dental Office
This course focuses on understanding accounts receivable (AR), which is one of the most important aspects of running a dental practice. This course is helpful if you're an office manager looking to understand the financials or a dental assistant hoping to get more involved in the billing aspects of your dental practice.
Financial Reporting for the Dental Office
This course from DALE foundation teaches how to monitor financial performance for a dental practice. It helps in understanding and interpreting a variety of financial reports, daily balance sheets and budgets while effectively communicating critical data with all members of a dental practice.
Certified Medical Office Manager (CMOM)
This course is useful for both current and aspiring medical office managers. It teaches the foundational skills needed to lead a medical office team. This course teaches skills to manage risks, motivate employees and to communicate with third-party payers and patients. It also helps improve the financial outlook in a medical office.
Certified Electronic Health Records Specialist (CEHRS)
This course helps understand the security, completeness and accuracy of patient data. It includes auditing patient records, extracting clinical information for reports and other common responsibilities related to electronic health records.
Finally, don't forget to ensure you've written your contact information including your full name, the city and state you're based in, your phone number and your professional email address at the top of your resume.
Free Downloadable Resume Templates For Dental Office Managers
You can use these free downloadable dental office manager templates on your preferred word processor. Once downloaded, replace the filler text with your customized content, correct any hiccups that occur in the formatting and start applying!
FAQ
Updated: October 14, 2022
What are the top three skills of a dental office manager?
The top three skills required for a dental office manager are:
Great organizational skills.
Excellent communication skills with both patients and dental staff.
Good knowledge of billing systems or customized dental practice management systems.
How can a dental office manager stand out?
The most essential requirement for an outstanding dental office manager is to communicate well with patients, doctors and other staff members. They need to understand all the procedures and practices related to dentistry, plus understand how to lead a team and turn a profit. Good knowledge of dental practices and the ability to communicate effectively can help a dental office manager stand out.
What is a good career objective for a dental office manager?
A good objective statement for a dental office manager could be, "As a trained dental office manager, I have hands-on experience working in a dental clinic using Dentrix dental software. I'm looking for an opportunity to lead a team full-time and get the chance to help a dental office grow by applying my effective management and patient handling skills. As a Certified Medical Office Manager, I'm confident that I can improve the productivity and client satisfaction of the clinic. "