Featured In:
Table of Contents
Here are more resources that can help you
While writing the resume for a dentist, you need to focus on diagnosing and treating dental problems. Our resume guide contains extensive practical examples and templates which will assist you through the resume-making process.
Dentist Resume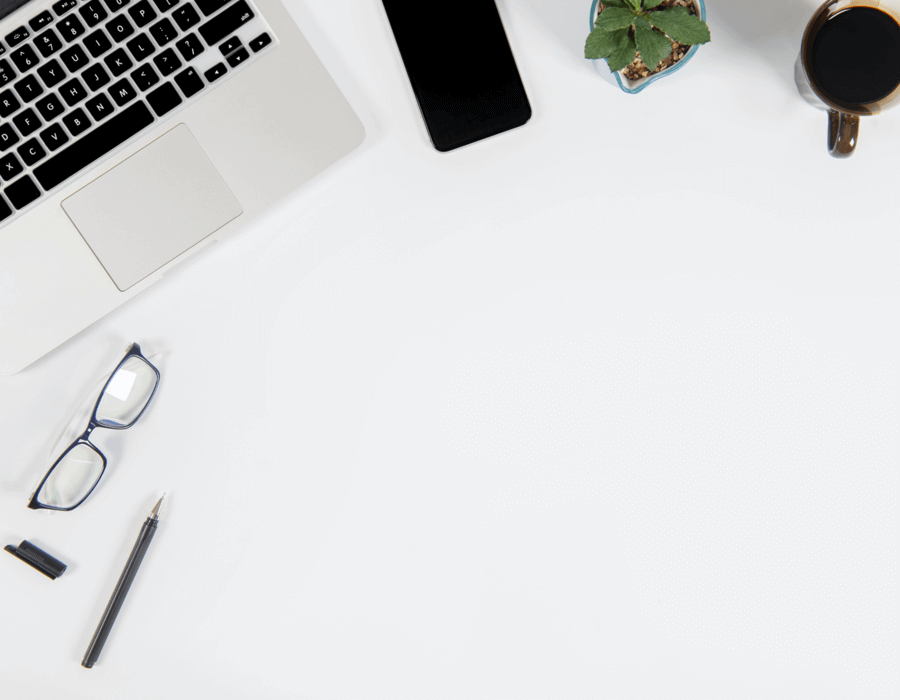 Dentist Resume
Reading this sample dentist resume will prepare you to design and customize each section with your relevant experience and skills.

Include the following in your resume:

Updated contact information like your name, professional email address, phone number and location.
A brief opening statement could be a professional summary or an objective statement.
Your relevant work experience listed in reverse-chronological order.
Your noteworthy accomplishments to supplement the work history section.
A section for your hard, soft and technical skills.
An education section for your professional degree and school.
A customized section for your certifications and dental registrations/licenses.
Free Downloadable Resume Templates
Prepare to Write Your Resume
The following steps will help simplify the resume-making process and assist you in feeling more confident at the time of writing your resume. Before you begin drafting your document, read through these suggestions on how to make a competitive resume:
The overall purpose of making a resume is to display your skills and experience for a specific role. Ensure that your resume matches the criteria mentioned in the job description by directly listing the skills and experience you have that match their requirements.
It's not enough to list the general tasks of your previous roles to capture the recruiter's attention. Take the time to recall your professional accomplishments, whether while in training or previous jobs, so you can supplement your experience with the positive results your work has created.
Remember to correct errors related to spelling, syntax or grammar. Also, avoid using general terms like "used dental equipment" or "cleaned teeth." Instead, use exact words to describe your job duties.
Recruiters sometimes use the applicant tracking system (ATS) to scan your resume. Avoid negative attention related to flashy fonts or too many acronyms. Use the full terms for all acronyms, for example, Root Canal Treatment (RCT).
Our resume examples contain more details on what your dentist resume should include. Going through a resume example helps you get an idea about what skills and achievements need to be included in your resume to raise your chances of success during the hiring process.
Choose the Right Resume Format
Before writing your resume, you need to select an appropriate resume format. Resume formats help to highlight your best qualifications. You could choose the most relevant of three main formats: chronological, functional and combination.
Candidates with a long employment history use the chronological resume format. This resume shows a detailed account of your work history front and center, and hence it is suitable for candidates wanting to highlight their professional experience.
For showcasing your specialized skills, you may choose the functional resume. In this resume, the focus is not on work history; and it is suitable for candidates with minimal to no experience or with long employment gaps.
The combination format is a blend of the other two resume formats, with an equal focus on work history and skills sections. This format is apt for new professionals, those changing careers or applying for higher positions.
Check out our resume formats guide for more details on using each type of resume.
Chronological

Functional

Combination
How to Write Your Resume With Examples
Refer to our step-by-step guide for valuable hints and practical recommendations on writing an excellent resume. After going through our examples and suggestions, you will be able to write your resume faster and better.
1. Focus on your career objective.
A resume uses two different introductions: the career objective or the summary statement. The career objective is a personal statement about your goals and expectations from the job. In contrast, the summary statement showcases your key skills and competence based on your professional experience.
If you are a dentist with many years of practice, you may use the summary statement. On the other hand, the career objective is used mainly by new professionals or those switching over from a different role or industry to showcase their competence and development goals.
Refer to the following examples of a poor and good career objective statement to understand what to include in one:
Poor example:
"I'm interested in working as a dentist in a large, well-equipped and specialty dental facility to provide dental treatment to patients."
This is a poor example of a career objective because it does not give any specific information about the candidate. It does not mention their skills or experience, either.
Good example:
"As an experienced and results-driven candidate, I'm seeking a position as a dentist at XYZ Dental clinic. I've specialized and gained experience performing procedures like cleaning, scaling, fillings and restorations, especially in the elderly population needing frequent follow-ups."
This is a good career objective that focuses on the candidate's expertise for the open position. It also helps to:
Focus on the job-relevant skills gained through work experience or training.
Explain your expectations from the new job.
Display your specific strengths and how they can contribute to the new role.
The summary statement is written differently. Here are some tips for customizing it:
Mention your specific skills, like "correcting teeth alignment" or "creating models of tooth crown and dentures." This helps recruiters get a clearer understanding of your skills.
Give a detailed description of your past work experience, including your accomplishments.
If you've completed any relevant certifications or dental registration programs, ensure that you highlight them. State-specific dental licenses carry a lot of value, do not forget to add them to your resume.
Study this summary statement example to see how it's written, and choose your strategy wisely:
"Qualified and compassionate dentist with over six years experience in dental treatments. Specialist in dental implants and cosmetic dentistry, I've done corrective procedures for an average of 200+ children a month. Experienced at working per HIPAA and other medical privacy laws."
2. Your skills need to be self-explanatory.
The skills section highlights six to eight critical skills in a chronological and combination resume format. You should include a mix of skill types, taking great care not to repeat a skill mentioned in another section.
There's also a specialized skills section for the functional resume format. Since this format features your top three abilities instead of your work experience, you must include more information. Under each of the top three skills you listed in the expanded skills section, add three to four bullet points in which you give examples of tasks you've performed using the skill in question.
Let's look at the examples below to understand how this works:
Skills
Dental Care
Assessed and prescribed medications for dental problems, such as pain medications or antibiotics.
Performed extractions, root canals and filling cavities in 50+ patients a week.
Created a dental hygiene plan for schoolchildren aged 7-10 years old, including regular cleanings and other preventive procedures.
This description of skills provides the details of specific duties and examples of tasks and achievements that help understand their professional abilities.
The skills section intends to focus on multiple skills by making sure you use a good mix of all three skill types: soft, hard and technical.
Soft skills are related to your personality and work ethic. They outline how you work and relate to others, irrespective of your job level or industry. Some essential soft skills for a dentist are:
Attention to details
Friendly manner/Compassion
Problem-solving abilities
Good communication skills
Open to learning/Flexibility
Manual dexterity
Time management
Ability to handle pressure
Energetic
Teamwork
Hard skillsare obtained through education, training and practical experience. To work as a dentist, you need to pass dental school, in which you're trained in all the hard skills you'll need. Some of these necessary skills are:
Dental assessments
Applying appropriate corrective procedures
Excellent clinical training
Knowledge of Medical/ Dental privacy laws
Knowledge of sterilization requirements for tools and procedures
Proficiency in operating dental equipment
Knowledge of teeth whitening chemicals and other compounds
Instructing patients on oral health care
Customer service
Technical skills are associated with using certain technologies and digital tools. For a dentist's role, the following technical skills are essential:
Understanding of 3D Dental imaging system (CBCT)
Knowledge of 3D X-ray technology
Knowledge of Cone-Beam CT techniques
CAM/CAD technology
Proficiency in operating oral cameras and scanners
For more job-specific skills, refer to our Resume Builder. Use our resume-writing tools to complete the writing process smoothly and quickly.
3. Emphasize your work history.
In this section, highlight your tasks and accomplishments using bullet points. For each job, list details like the job title, workplace name, location and tenure of employment.
Let's compare some poor and good examples of work history.
Poor example:
Work History
February 2019 - Current
Dentist | ABC Clinic | Dallas, TX
Communicate with patients.
Diagnose dental problems.
Take X-rays using proper equipment.
This example outlines only the basic job duties of a dentist. It lacks descriptive or measurable details or specific skills and accomplishments.
Good example:
Work History
February 2019 - Current
Dentist | ABC Clinic | Dallas, TX
Perform dental treatments like fillings, teeth extractions and removing tooth decay.
Use technical equipment such as 3D X-ray machines to diagnose potential issues.
Apply cosmetic dental treatments like teeth whitening and dental veneers for 50+ patients monthly.
This work history is detailed and provides specifics of the role. These details help showcase the work history to glimpse their unique experience.
Follow these tips if you want to achieve good results with your resume:
Do not simply list your basic job duties. Describe them with examples of on-the-job duties and accomplishments that focus on your abilities.
Include your achievements with specific quantities whenever possible, like the number of patients treated per shift or the percentage of improvement a successful implementation of a new diagnosing technique produced. This brings out your positive influence in previous jobs.
Take keywords from the job advertisement to emphasize your skills and ensure they're in sync with the job requirements.
4. Use the last section for your contact information, education and custom sections.
Education
Your education section consists of your dental degree, the institution's name, location, and graduation date. The education section is important on the resume of a dentist since you need to have completed a Doctor of Medicine in Dentistry or Doctor of Dental Medicine before you can start working. If you've completed additional specializations, discuss their details in this section.
Certifications, licenses and custom sections
Use a separate section in your resume to highlight any certifications, licenses, specialized training or professional memberships you've acquired.
Some ideal certifications for a dentist are:
ABDS Board Certification is the process by which health care practitioners, including dentists, show their proficiency in the basic knowledge and skills related to an area of dental/ medical specialization. This certification proves that formal training has been completed and a good knowledge base in the specialty has been demonstrated.
ALD Dental Laser Standard Level Course - A Certificate Program
The ALD Dental Laser Standard Level Course Certificate Program is critically appraised, hands-on training for the entire dental team. This program helps understand laser physics, laser-tissue interaction, characteristics of various laser wavelengths, clinical case studies, and safety and regulatory information.
Diplomate in Dental Public Health
The American Association of Public Health Dentistry (AAPHD) was founded in 1937. It focuses on meeting the challenges related to improving oral health care practices. This membership is open to all individuals working toward improving the public's oral health.
Pediatric Dentistry Certificate
This is a postgraduate Pediatric Dentistry program from the University at Buffalo. Their curriculum consists of clinical rotations, academic lectures, active-learning case presentations, literature reviews and interactive seminars to prepare you to work as a pediatric dentist.
Lastly, don't forget to ensure you include your contact information at the top. It should include your full name, the city and state you're based in, your phone number and your professional email address.
Free Downloadable Resume Templates for Dentists
You can use these free downloadable dentist templates in your preferred word processor. After downloading, just replace the filler text with your personalized content, and fix any formatting that moves out of place.
FAQ
Updated: October 14, 2022
What are the top three skills of a dentist?
The top three skills required for a dentist include:
Extensive knowledge of the latest dental practices and techniques.
Strong interpersonal skills, including compassionate behavior and excellent judgment skills.
The ability to work long hours.
How can a dentist stand out?
The skills that can make a dentist stand out are sound education, robust clinical training and manual dexterity. Strong communication skills and a thorough and systematic approach are two attributes that make a dentist shine in their field of activity. Having a social media presence highlighting your special procedures and discounts can also help you stand out in this digital era.
What is a good objective statement for a dentist?
A good objective statement should focus on the hopes and expectations of your new role. An objective statement for a dentist could be: "Recently-licensed dentist specialized in pediatrics, looking for a full-time role treating patients, both in private practice and community care setups. Passionate about providing holistic care to patients and excited to enter the workforce."