Oral Surgery Assistant Resume Examples for 2023 (Template and Guide)
Use This Template
Featured In:
Table of Contents
Here are more resources that can help you
An oral surgery assistant's role includes providing support to the maxillofacial surgeon before, during and after dental surgeries. Your resume should demonstrate that you provide the best support to the surgeon and patients in this critical role. Our comprehensive guide will assist you in drafting the perfect resume that'll highlight your fit for this job, improving your chances of getting an interview.
Oral Surgery Assistant Resume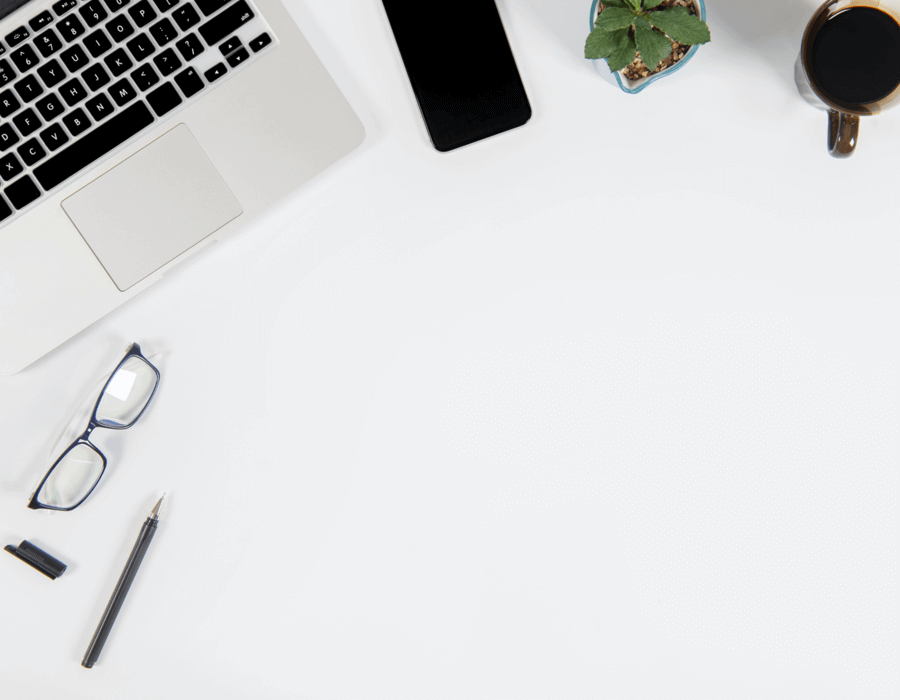 Oral Surgery Assistant Resume
This sample resume shows a competitive application document for an oral surgery assistant. Notice how they express and organize their information. When making your resume, you should ensure to include the following details:

Your contact information like your name, email, phone number and location.
An opening section in the form of a professional summary or an objective statement.
Your complete work history listed in reverse-chronological order.
Any significant accomplishments/recognition in your role as an oral surgery assistant — or your training if you don't have relevant work experience yet.
A skills section consisting of a combination of hard, soft and technical skills.
An education section that mentions your degree, the school and your graduation date.
Custom sections to include any certifications and short-term training programs you've completed or awards you've received.
Free Downloadable Resume Templates
Positive Showing

Broad Appeal
Prepare to Write Your Resume
Writing your resume may seem daunting, especially if you're not sure where to begin. To help you ease into the practice, we have curated a list of tips to get you organized before you start.
Preparing to write is just as important as the actual writing; it makes the writing process easier because you know beforehand what you're going to say. Before you start writing, check off these steps:
Study the job ad. Look for the skills and qualifications they want in their ideal candidate and note which ones you have. Having a list of the specific skills and experiences they're looking for and ensuring to include those in your resume will tell the recruiter that you're a good match.
Take the time to list your top achievements from previous and roles. Adding wins and results you've had at work signals to the recruiter that you're a valuable asset, making you memorable and more likely to get a callback. When addressing achievements with patients, during procedures or any other aspect of your work, try to add specific numbers to make your experience tangible. For example, "helped 20 patients overcome their fear of the procedure through reassurance techniques."
Do not forget to check for spelling, syntax or grammar errors. Presenting a clean document speaks of your professionalism and helps your document pass through an applicant tracking system (ATS), a software recruiters use to scan your resume. Avoid distracting or flashy fonts or the overuse of clichéd keywords like "excellent team worker" or "fast learner" to avoid getting your resume flagged negatively.
Avoid colloquialisms, acronyms without first writing the expanded term or unprofessional email addresses like hotbaby69@aol.com or social media handles.
Look through resume examples for the role you want. Examples contain more details of what other candidates with your job title write on their resumes and give you a better idea about the skills and experience you should include in yours.
Choose the Right Resume Format
To begin writing, you need to select a resume format. Resume formats are sample layouts that organize your career profile to highlight your strengths and downplay your weaknesses. Your choice of format depends on your level of experience and skills and consist of either chronological, functional or combination format.
The chronological resume format highlights a detailed account of your work history in reverse-chronological order, i.e., starting with your latest job. Candidates with a work history of 10 or more years and no career gaps tend to choose this resume to emphasize their experience.
The functional resume, also called a skills-based resume, displays your job-relevant skills in detail while downplaying your work history. This proves effective for candidates who have little to no work experience, lack a continuous work history or are changing careers. However, many recruiters prefer one of the other two formats, so only employ a functional resume if it'll enhance your career profile.
The combination format is a fusion of the above two resume formats, as it puts equal focus on the work history and skill sections. This format is suitable for candidates with at least two previous jobs, who are at the mid-level of their career, are searching for a promotion or changing careers.
Check out our resume formats guide for more details on how to execute each of the resume types and identify which one is best for your career level and goals.
Chronological

Functional

Combination
How to Write Your Resume With Examples
For practical suggestions on resume writing, follow our step-by-step guide. It contains recommendations and relevant advice, backed by examples, to simplify your resume writing process and get you started on the right track.
1. Start with a strong opening statement.
Most resumes use two opening statements: the career objective or the summary statement. While the summary statement outlines your experience based on your work history, the career objective is like a personal statement of your goals and expectations. Your choice of opening statement will broadly depend on your career level.
You may choose the professional summary if you're an adept oral surgery assistant with many years of experience. If you're starting or changing careers, you need to write a career objective to highlight your relevant skills and intentions for choosing this role.
Here are two examples of career objectives to help you understand what to include in yours:
Poor example:
"I'm interested in working for XYZ Dental Clinic where I can prove to be an asset by effectively assisting the surgeons and lessening their workload. I'm hoping that this role will enhance my skills as a surgical assistant."
This career objective does not showcase the candidate's specific skills or experience. A surgery assistant has to perform a host of duties based on their clinical training and they should've utilized their career objective to highlight some of those skills.
Good example:
"Oral surgery assistant interested in working for XYZ Dental Clinic to put my skills to good use. Proficient in properly setting up the surgical area as per the standard rules and sterilizing all the necessary equipment. Bringing more than three years of experience as an assistant in oral surgery procedures, with expertise in building a positive patient experience that leads to positive reviews."
This career objective is a good example because it focuses on the candidate's expertise through the use of these techniques::
Clearly description of job-relevant skills gained through past work experience.
Highlights of their expectations for the new role.
Details of their capabilities.
If you're planning to use the professional summary statement instead, here are some additional tips:
Refer to your qualifying credentials, like years of experience, relevant skills or tasks you're adept at performing.
Use specific examples to support your professional skills, preferably by mentioning a quantifiable task and achievement like the number of patients you work with or the number of minutes you saved during a process.
Include any certifications or registrations. It adds significant value to your competence.
Here is an example of a summary statement for your reference:
"Experienced oral surgery assistant with over five years' of experience in preparing the operating rooms and comprehensive patient care, including post-surgical follow-ups. Implemented a presurgical routine that cut the perioperative procedure by up to 45 minutes per patient. Registered as a Certified Surgical Assistant (CSA) in the state of Texas."
2. Highlight your skills appropriately.
The skills section focuses on three types of skills: soft, hard and technical skills. You can list six to eight critical skills in a chronological and combination resume. You can also use your summary statement and your work history to add other skills recruiters seek..
However, in the functional resume, you must detail your top three skills in an expanded skills section. In this section, you'll list three to four bullet points with examples of moments when you've applied your skills or achievements you've had by using them.
Here is an example of a functional resume's skill section:
Skills
Surgical Assistance
Prepared for surgery by walking patient's through expectations, organizing the tools for the surgeon and hooking patient's up to the monitoring equipment.
Processed X-rays and monitored patients' vital signs during surgery.
Educated patients on oral health care, treatment plans and postoperative outcomes.
By detailing the tasks you perform under your top three skills, you showcase your preparation for the role.
Whether your resume format has multiple skills sections or just one, you must display a good combination of soft, hard and technical skills without repeating the same skills throughout your resume.
Soft skills refer to your interpersonal abilities and work ethic. These skills affect how you behave at work, be it with your patients or oral surgeons, and how you get your job done. Some essential soft skills for an oral surgery assistant are:
Excellent communication skills
Compassion/ empathy
Listening skills
Manual dexterity
Detail-oriented
Good conflict resolution skills
Patience
Reliability
Strong organizational skills
Multitasking ability
Hard skills refer to abilities gained through education, training or practical experience. This category is job-specific and necessary for performing the tasks of the role. Some of these skills are:
Proficiency with sterilization procedures
Expertise in patient education
Providing basic life support to patients
Advanced knowledge of infection control
Basic knowledge of Biology
Basic knowledge of Chemistry
Providing clinical support to surgeons
Good knowledge of Radiology systems
Knowledge of CPR (Cardiopulmonary Resuscitation)
Proficiency reading vital signs
Technical skills refer to the level of proficiency with job-related technology, tools and software. For an oral surgery assistant's role, the following technical skills are important:
Operating knowledge of 3D Radiology technology.
Basic understanding of appointment scheduling software systems.
Knowledge of handling sterilized tools and equipment.
Knowledge of MS Office applications like Word, PowerPoint, Outlook, Excel.
Knowledge of medical records software.
More job-specific skills for oral surgery assistants are provided in our Resume Builder. Our resume-writing tool helps you complete the writing process efficiently and quickly with our step-by-step guidance and predesigned templates.
3. Steps to showcase your work history.
Your work history maps your career development and growth and is an essential part of every resume. Through it recruiters can gauge your level of competence and preparation for the role.
This section doesn't simply list previous roles you've had. It must also detail your job title, name of the workplace, location and dates of employment and a three to four bullet list of your tasks, responsibilities and achievements in the position.
To understand this better, let's compare some poor and good examples of a work history:
Let's refer to and compare these poor and good caregiver examples:
Poor example:
Work History
December 2018 - Current
Oral Surgery Assistant | ABC Clinic | San Francisco, CA
Provided comprehensive patient care.
Took dental X-rays.
Sterilized dental equipment.
This work history only outlines basic tasks and does not provide specific examples or details of the duties and responsibilities, making it vague and generic.
Good example:
Work History
December 2018 - Current
Oral Surgery Assistant | ABC Clinic | San Francisco, CA
Monitored patients' vital signs on electronic equipment and registered any changes.
Reassured the nervous patients before the surgical procedure, resulting in an 80% increase in patient's demeanor towards surgery.
Took dental X-rays and completed routine lab work for around 100 patients weekly.
This work history is an excellent example because it clearly describes each role, goes into specifics of the tasks, and uses numbers to measure workload and success. Ensuring to write thorough descriptions highlights your professionalism and proficiency for the role.
Follow these tips if you want to achieve similar results with your resume:
Avoid brief mentions of your primary job duties. You need to describe the tasks performed or your significant accomplishments related to the responsibilities precisely.
Always use numbers to quantify your work, like the amount of time or money your performance saved or the number of patients handled. This creates a positive impression, making you more memorable and solidifying your capacity to do a great job.
Ensure that your resume contains keywords from the job advertisement. Explicitly including the abilities they're looking for in a candidate shows the recruiter you're a good match for the role. However, you mustn't include keywords that don't apply to you or "copy-paste" the job ad word for word. Instead, fit the ones that match your career profile to describe your experience in your resume.
4. Finish with your contact information, education and any custom sections.
Education
The education section showcases your degree, the name of the institution, its location and your graduation date. Starting with your highest degree attained, work your way backward. If you have only one degree, add it on its own. You can also include your high school diploma.
The most common educational requirement for the oral surgery assistant role is an associate degree in surgical technology or an equivalent program. To get this associate degree, you may need prior experience as a dental assistant or take advanced science classes in school before being admitted. Consult your local college or the institution of higher education of your choice to see if they offer an accredited program and the requirements to be admitted.
As an oral surgery assistant, your hands-on training is as important as your education, so don't forget to highlight both in your resume.
Certifications, licenses and custom sections
Use a separate section to mention any certifications, licenses or specialized training you've acquired.
Desirable certifications for an oral surgery assistant other than the recommended associate degree include:
Certification as a Surgical Technologist
This certification demonstrates that the individual meets the national standard for a surgical technologist or first assistant. The certified individuals possess mastery over a broad range of skills related to surgical procedures, aseptic techniques and patient care.
Dental Anesthesia Assistant National Certification Examination (DAANCE)
The Dental Anesthesia Assistant National Certification Examination is a two-part education program comprising nearly 36 hours of self-study material, quizzes and a standardized computer-based exam.
Certified Dental Assistant (CDA)
This program from Dental Assisting National Board, Inc. (DANB) is meant for all dental assistants. It has three components: general chair-side assisting, radiation health and safety and infection control. If you have yet to get experience as a dental assistant and want to work your way up to an oral surgery assistant role, this certification can help get you into the industry.
Maxillofacial Surgery Basics for the Dental Assistant: Part 1
This course is aimed at dental assistants interested in progressing their career into the oral surgery assistant role. The course reviews some of the preparation procedures for oral surgery to get you started on your journey to mastering the skills for this profession.
Lastly, don't forget to mention your contact information including your full name, the city and state you're based in, your phone number and your professional email address.
Best Free Downloadable Resume Templates For Oral Surgery Assistants
You can use these free downloadable oral surgery assistant templates on your preferred word processor. After downloading, replace the filler text with your customized content and correct any formatting if needed.
FAQ
Updated: October 18, 2022
What are the top three skills of an oral surgery assistant?
The top three skills required for an oral surgery assistant are:
A compassionate and empathetic attitude to help communicate with anxious patients.
The ability to work under pressure inside the operating room.
Proficiency in surgical procedures.
How can an oral surgery assistant stand out?
The most important requirement for an outstanding dental assistant is to communicate well with the patients, both before and after the surgical procedure. They need to be well-versed in dental sterilization procedures and have the patience and ability to work closely with surgeons. If you can prove you have successfully performed your tasks, you'll stand out as the best candidate. However, you can also include any certification or specialized course you've taken to become a more proficient oral surgery assistant. That's sure to impress!
What is a good objective statement for an oral surgery assistant?
As mentioned in an earlier section of this guide, an objective statement should include your skills, qualifications and what you hope to achieve in the new role. An example of a good objective statement for an oral surgery assistant could be: "Experienced dental assistant, recently graduated with an associate degree in surgical technology. Seeking an opportunity to apply the skills acquired through my education and practice, such as taking dental X-rays, sterilizing instruments and monitoring patient's vital signs while assisting the surgeon. Bringing three years of experience calming nervous patients through a compassionate and empathic approach."