Featured In:
Table of Contents
Here are more resources that can help you
An orthodontist diagnoses and corrects problems related to teeth and jaws, so your resume must focus on skills associated with treating dental irregularities. However, as an orthodontist, you also need to be an expert in designing and fabricating orthodontic appliances and provide assistance and guidance to those working closely with you in patient care. In this comprehensive guide containing some practical examples, we'll guide you through the resume-making process to help your resume display your qualifications better.
Orthodontist Resume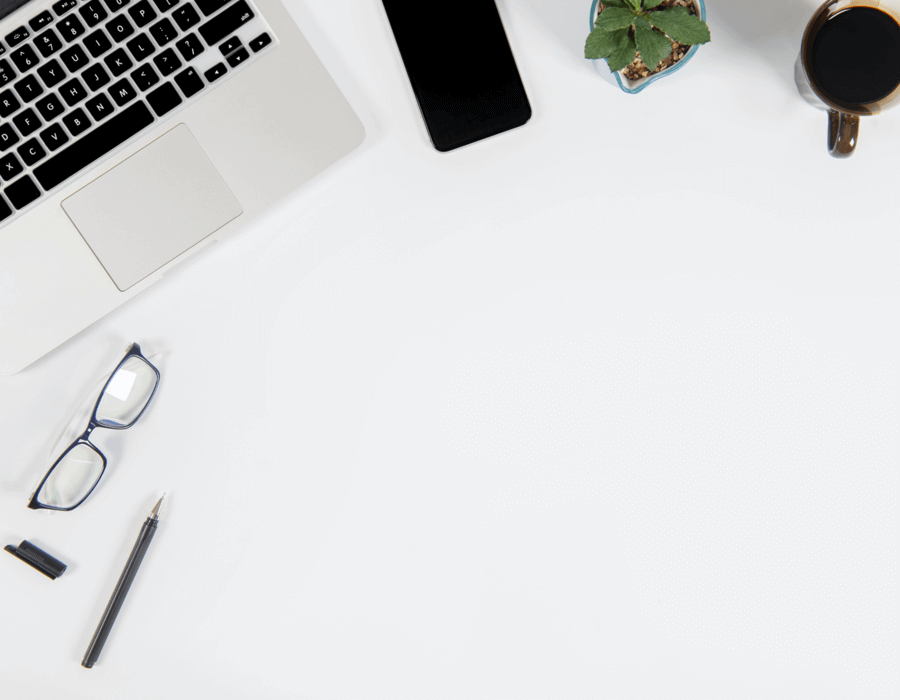 Orthodontist Resume
This sample orthodontist resume shows each section your resume should include.

Here is a rundown of every essential section you will find in all resumes:

Contact information including your name, a professional email address, your phone number and location.
A brief opening statement in the form of a professional summary or an objective statement.
Your relevant work experience listed in reverse-chronological order.
Your significant accomplishments in the work history section.
A skills section for your hard, soft and technical skills.
An education section that mentions your professional degree and school.
Custom sections for your certifications and medical or dental licenses.
Free Downloadable Resume Templates
Prepare to Write Your Resume
We have put together some guidelines to simplify the process of writing your resume and provide you with some practical and convenient tips. Before you start, ensure that you've read through these steps to know what you need to prepare beforehand:
Resumes should be tailored for a specific job. Verify that your resume matches the open role requirements by adding skills and experience that match those mentioned in the job ad.
Apart from the traditional dentist duties, your notable contributions as an orthodontist, like applying corrective treatment, need to be highlighted on your resume.
Ensure you correct errors related to spelling, syntax or grammar. The use of general terms like "used dental equipment," "cleaned teeth" or "performed surgery" does not add value to your resume. Make use of specific and robust terms to describe your job duties.
Some recruiters use the applicant tracking system (ATS) to scan your resume. Avoid using distracting fonts, acronyms on their own or heavy medical/dental terminology. For abbreviations, always use both the full term and the acronym, for example, Root Canal Treatment (RCT).
Browse through our resume examples for more details about your desired role. A resume example helps you understand what kind of skills and achievements should be included in your resume to increase your chances of success during the hiring process.
Choose the Right Resume Format
You need to choose an appropriate resume format before beginning to write your resume. Resume formats are layouts that showcase your skills and downplay your weaknesses. The three most formats are chronological, functional and combination.
Experienced candidates with a long work history utilize the chronological resume as it provides a detailed account of your work history.
The functional resume emphasizes your skills instead of your work history. This makes it ideal for candidates with less experience or long gaps in their careers.
The combination format contains the best features of the above two resume formats by providing an equal focus on the work history and skill sections. It is a popular choice for professionals changing careers or applying for higher positions.
Check out our resume formats guide for more details on using each type of resume and how to decide on the best one for you.
Chronological

Functional

Combination
How to Write Your Resume With Examples
Our step-by-step guide provides helpful tips and recommendations on writing an effective orthodontist resume. After going through our practical examples and suggestions, you will find it easy to draft your competitive resume in less time.
1. Start with your opening statement.
There are two options of opening statements in a resume: the career objective or the summary statement. The career objective focuses on your goals and expectations for your new role, whereas the summary statement highlights your key skills and strengths based on your work history. The purpose of the opening statement is to provide a positive introduction to your resume.
If you are an experienced orthodontist who's been practicing for many years, you may use the summary statement. However, if you are a new professional at the start of your career, a career objective suits you best as you can showcase your qualities and competence.
Here are two examples of career objectives for your reference:
Poor example:
"I'm interested in working as an orthodontist in a modern and specialty dental facility to give recommendations to patients on proper dental care."
This example shows a poor career objective because it tells us nothing specific about the candidate's expectations from the job or their qualifications. It focuses on general hopes and job duties and does not bring out the passion or enthusiasm for the role.
Good example:
"As a licensed orthodontist in the state of Arkansas, I have over five years' experience in dental practice; two of which were in general dentistry and three in the residency program for orthodontics. I am interested in your open job position as it will allow me to work with underprivileged children, where I would be happy to use my expertise and experience to make a difference."
This career objective clearly states the candidate's expertise and passion for the open job position by:
Highlighting the useful skills gained through past work experience.
Clearly describing the candidate's expectations from the new job and what valuable contributions they want to make.
Showing the energy and dedication of the candidate for the new role.
Here are some tips if you instead opt for a summary statement:
Display your skills with specific examples. Instead of writing "conducted orthodontic treatments," you could mention "Applied high-quality braces and retainers to straighten teeth."
Mention your years of experience in the field so recruiters immediately see your level of expertise in the role.
Share any relevant certifications or courses to highlight your suitability for the job. State dental licenses have a lot of value, do not forget to mention it.
You can use this example of a summary statement as a reference:
"Friendly and compassionate orthodontist with over five years' experience conducting orthodontic treatments. Specialized in surgery for correction of jawbone abnormalities. Helped over 2000 patients with the aesthetic positioning of teeth. NY state license holder."
2. Your skills need to be self-explanatory.
Your work history section includes a skills section. You can use this section to highlight at least six to eight critical skills. The skills section is brief, specific, and listed out in a chronological and combination resume format. But in a functional resume, the skills section includes a variety of skills with descriptive examples by using bullet points to give it a structured look. Ensure that your skills are written in simple language and supported by concrete examples; real-life examples enhance their value and provide a better understanding of the skill.
Here is an example of a skills section entry in a functional resume:
Skills
Dental Expertise
Assessed patients to determine the appropriate treatment to improve the condition of their teeth.
Conducted 50+ orthodontic surgeries in children 10 years old and younger to straighten their teeth with the application of braces and retainers.
Supervised training and seminars among dental students and provided demonstrations of the surgeries performed.
This skills section provides details of specific tasks and achievements that build confidence in a candidate's professional abilities.
Ensure that you don't repeat the same skills you've used in other resume sections. The aim is to diversify the skills on your resume by using a mixture of soft, hard and technical.
Soft skills are the personality traits that define how you work, irrespective of your job level or industry. Some essential soft skills for an orthodontist are:
Communication skills
Problem-solving abilities
Good judgment skills
Manual dexterity
Attention to detail
Compassion
Teamwork
Time management
Ability to handle pressure
Accountability
Hard skills are gained through education, training or practical experience. Becoming an orthodontist requires passing dental school. Also, most orthodontists are self-employed; hence, they need basic business skills too. These are some additional skills that come in handy in the profession:
Dental assessments skills
Conducting appropriate restorative procedures
Excellent clinical training
Knowledge of Biology
Knowledge of Chemistry and chemical compounds
Customer service
Accounting skills
Good knowledge of billing and financial management
Good management skills
Proficient in operating dental equipment
Technical skills refer to the level of understanding and ease of using certain technologies and tools. For an orthodontist's role, the following technical skills are essential:
Knowledge of 3D X-ray technology
Understanding of 3D dental imaging system (CBCT)
Robotic wire bending techniques
CAM/CAD technology
Knowledge of scheduling databases to track appointments
You will find more job-specific skills for orthodontists in our Resume Builder. Use our resume-writing tools to complete the writing process efficiently and quickly.
3. Display your work history well.
The work history section describes your most impressive tasks and accomplishments in your previous position. For each job in the work history section, mention the job title, the name of the workplace, its location and dates of employment. Expand upon each of your entries by adding a bulleted list with your responsibilities and duties in the position.
Here are two examples of a good and poor work history example:
Poor example:
Work History
June 2018 - Current
Assistant Orthodontist | ABC Clinic | Houston, TX
Handle appointments on a daily basis.
Provide chairside assistance during dental procedures.
Sterilize orthodontic tools and other equipment.
This example mentions the basic job duties but lacks descriptive or measurable details. To a potential employer, this work history appears unimpressive and generic.
Good example:
Work History
June 2018 - Current
Assistant Orthodontist | ABC Clinic | Houston, TX
Maintain complete and accurate patient records for 300+ patients, pertaining to their oral health histories and treatment processes.
Responsible for taking dental molds of patients' teeth used for the fabrication of customized mouth guards and retainers.
Ensure that all orthodontic instruments are properly sterilized before use, which is necessary for reducing the risk of infections.
This work history provides details of the role. Specific examples confirm that the candidate is an enthusiastic and efficient professional.
Follow these tips if you want to achieve similar results with your resume:
Instead of simply listing your basic job duties, share examples of actual tasks and accomplishments that display your abilities and passion for the new role.
Include quantifiable achievements like the number of hours worked per shift or significant positive outcomes on patient satisfaction. This highlights your positive impact in the previous roles.
Use keywords from the job advertisement in your resume to emphasize the skills required to tackle the specific challenges of this job.
4. The last section is for your contact information, education and custom sections.
Education
Your education section includes your degree, the institution's name, location, and graduation dates. This information is crucial for all orthodontists as preparation in orthodontics is required to practice. You can use this section to mention your dental degree and any additional specializations or residency programs you've undertaken. The mention of a State Dental License is also imperative on your resume.
Certifications, licenses and custom sections
Use a separate section in your resume to highlight any certifications, licenses or specialization training you've acquired.
Here are some certifications which will bolster your career as an orthodontist:
American Board of Orthodontics Certification
For an orthodontist to become board certified by the American Board of Orthodontics, they must complete the written and clinical examinations successfully. After this, the orthodontist will be awarded a certificate that validates their knowledge in the field and must be renewed every 10 years.
MS/Certificate in Orthodontics
This residency program offers the candidate the opportunity to treat the full range of different types of misaligned teeth in children and adults. You will gain extensive experience in diagnosis and treatment planning, biomechanics, orthognathic surgery and other interdisciplinary procedures.
Certificate in Orthodontics and Dentofacial Orthopedics
This is a full-time 30-month residency program from the University of Missouri, Kansas City. It is designed to prepare residents for community practice of orthodontics and dentofacial orthopedics. The courses, clinics and dedicated research time are organized to facilitate the completion of an MS or Ph.D. degree in Oral and Craniofacial Sciences.
This program from Texas A&M University includes training in applied and radiographic anatomy, biomechanics, physics, biostatistics, research design, orthodontic technique, diagnosis and treatment planning. All courses are taught face-to-face at the College of Dentistry in Dallas.
Finally, ensure you include your contact information, such as your full name, city and state of residence, phone number and professional email address in the header.
Free Downloadable Resume Templates for Orthodontists
You can use these free downloadable orthodontist templates on your preferred word processor. After downloading, just replace the filler text with your own content, and fix any formatting problems.
FAQ
Updated: October 12, 2022
What are the top three skills of an orthodontist?
The top three skills required for an orthodontist include:
Extensive knowledge of dental practices and techniques, including how to apply them to patient care.
Friendliness and compassion with excellent judgment and decision-making skills.
Openness to learn and absorb new and relevant information.
How can an orthodontist stand out?
The skills that can make an orthodontist stand out are advanced education, clinical training and manual dexterity, i.e., efficient handling of dental equipment during the procedures. Empathy and compassion toward patients are two attributes that make any medical professional outstanding in their field of activity.
What is a good objective statement for an orthodontist?
A good objective statement should establish what you hope to accomplish in your new role. Since orthodontists usually have extensive training before they begin their practice, an objective statement could read: "Orthodontist who recently graduated from a three-year residency program. Expertise in reassuring nervous patients and creating good rapport with co-workers, allowing for efficient and compassionate treatment. Interested in working full-time to further hone my skills gained through extensive training and deliver the best quality treatments that get patients positive results."