Featured In:
Table of Contents
Here are more resources that can help you
A delivery driver transports packages and goods from a storage location and delivers them to customers' homes or businesses within the required timelines. This guide is designed to help you write a unique resume to stand out from other candidates and get chosen for your desired position.
Delivery Driver Resume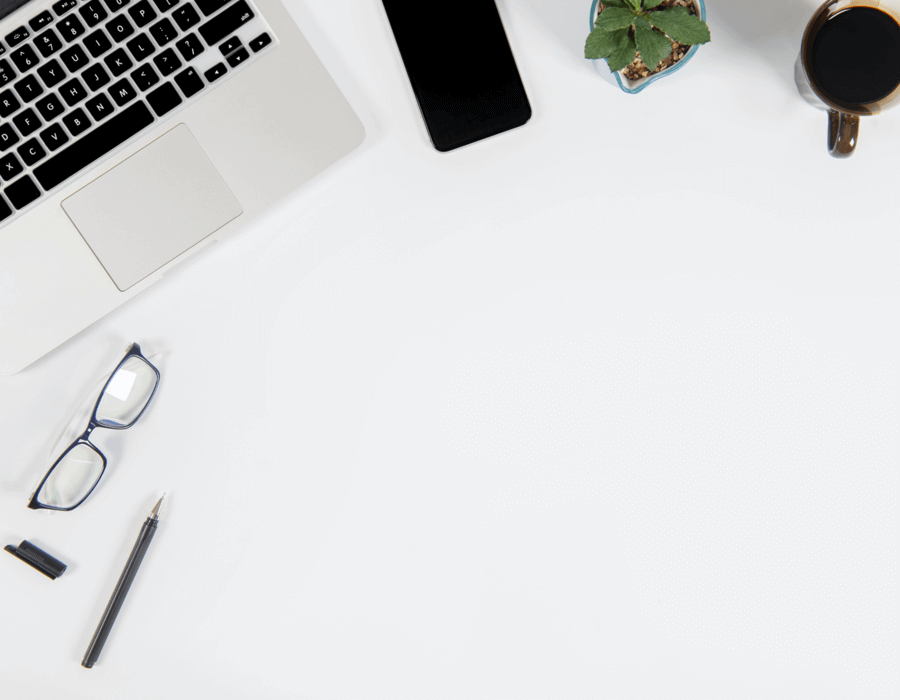 Delivery Driver Resume
Use this resume example as a reference when building your own. Pay attention to the different sections and their content to understand how to make a similar resume for your desired delivery driver position.

Always include the following information in your truck driver resume:

A contact information section with your full name, email address, cellphone number and residing city and state.
A professional summary describing your top qualifications for the job.
A work history section in reverse-chronological order.
A skills section with your soft, hard and technical skills.
An education section to shine a light on your academic achievements.
Optional custom sections to list your licenses, endorsements, certifications and more.
Free Downloadable Resume Templates
Prepare to Write Your Resume
Before writing your resume, ensure you have all the information you need at hand to ensure a smooth writing process.
Make a list of the repeated keywords and required skills from the job advertisement that match your expertise and include them word-for-word on your resume. For instance, mention that you have a CDL Class A, B or C, with Endorsement P, S or N, plus report-making and time management skills.
Gather essential information such as dates, official job titles, promotions, statistics from your performance reviews, and other relevant information. You will need this data to write your resume sections accurately and provide specific and quantifiable accomplishments.
Keep in mind that most recruiters use an applicant tracking system (ATS) to rank your resumes before reading them. Therefore, making your resume ATS friendly is crucial. To do this, use simple fonts and formatting, include relevant keywords from the job ad, avoid overused concepts like "trustworthy" and "dependable," correct your spelling and grammar, and ensure you mention all abbreviations and acronyms with their full versions for clarity — e.g., Commercial Driver's License (CDL).
Make sure you use a professional email address you constantly check (that doesn't use inappropriate words or nicknames) and add your cell phone number so employers can reach you easily.
Study resume examples for your desired job to get an idea of how to write your delivery driver resume. These sample resumes have real-life examples of tasks, responsibilities and industry jargon.
Choose the Right Resume Format
Now that you have done the relevant research and preparation for resume writing, it is time to select a resume format. The three resume formats you can pick from are functional, chronological and combination. They organize your resume to reinforce your merits and downplay your shortcomings. You can choose the most appropriate layout depending on your career level and strengths.
The chronological format is ideal for delivery drivers with a long work history since this resume focuses on your accomplishments from each role in your career.
The functional format works better for candidates looking for entry-level positions. This format focuses on the applicant's skills and downplays that you have limited work experience.
The combination format is an excellent choice for candidates with three to five years of experience and a relevant skill set. This format showcases your skills and experience equally, making it perfect for candidates changing careers or applying for a promotion.
Go over to our resume formats guide to learn more about how to implement each format.
Chronological

Functional

Combination
How to Write Your Resume With Examples
This step-by-step guide goes into detail on how to build each resume section. It's tailored with job-specific tips and practical examples so you can write an effective delivery driver resume. Let's start!
1. Write an engaging opening statement.
Grab the recruiter's attention by using a compelling opening statement. First, you need to choose either a summary statement or a career objective.
As a delivery driver, we recommend you use the summary statement. A summary statement gives a snapshot of your skills and experiences that are specifically tailored to your desired role.
The career objective is ideal for candidates entering the workforce, those with gaps in their professional careers and those interested in changing careers. For the career objective, it is essential to be clear about your expectations from this position and how you expect to contribute to the role.
Let's look at a bad and a good example of a summary statement to help you comprehend how to write your own:
Poor example:
"Experienced delivery driver committed to customer service. Always delivers packages on time. Have worked for food-delivery apps in multiple cities."
This statement informs employers of some of the delivery driver's experiences, but fails to provide specific accomplishments to stand out from the applicant pool.
Good example:
"Hold a Class B commercial driver's license (CDL) with P, S and N endorsements. Skilled in loading, unloading, vehicle inspections, customer relations and maintaining documentation for deliveries. Eight years of clean driving experience, route mapping and impeccable safety skills that consistently lead to a 34% reduction in delays."
This is a much more robust summary statement that provides the employer with as many skills and qualifications as possible while remaining brief. It also supports the candidate's claims with a numeric figure, which gives the candidate more credibility.
If you want to write a career objective instead, you can use the following professional tips to craft it:
Always include your driving licenses and endorsements to present your credibility.
Compute and incorporate numbers to indicate your competency.
Include keywords from the job posting and accomplishments related to the role to establish your ability to do the job.
You can also include any instructor courses you've taken to establish your expertise in coaching other drivers.
Scrutinize this career objective example to craft yours using the provided tips:
"Driver with a recently obtained Class A commercial driver's license (CDL) and T endorsement. Three years of clean driving experience with effective route mapping and impeccable safety skills. Can successfully arrive to destinations 15-30 minutes earlier than average thanks to strong knowledge of the West Side area. Looking for a position with your company to maximize delivery schedules."
2. Categorize your skills.
Your skills section is a pillar of your resume because it shows how versatile your abilities are for the job at hand. Generally, you would add six to eight skills in this section. However, you can increase this number by adding skills in your professional summary or within the accomplishment descriptions in your work history.
Although in chronological and combination resumes, the skills section is a simple, bulleted list, it differs in the functional resume. To accurately write a functional resume's professional skills section, you will need to list three core skills on which you can elaborate with achievements or obstacles you tackled using the respective skill.
The example below will help you visualize this section better. Check it out:
Skills
Safety and Security
Performed safety checks before every delivery, including oil, lights and tires.
Ensured loaded items were secured and correctly balanced every time.
Checked 13 delivery vehicles routinely for repair and maintenance.
These three bullet points illustrate the candidate's safety and security expertise. These elaborated points validate the candidate's claims about this skill.
A way to show employers you have a diverse skill set is to pick skills based on the category. There are three skill types: soft, hard and technical, and each helps you thrive in different areas of your role.
Soft skills are interpersonal skills that guide your behavior with other people and how you react in different situations. These skills play a dominant role in getting your work done well and maintaining cordial relationships with colleagues and customers. The following soft skills can benefit a delivery driver:
Verbal and written communication
Levelheaded
Attention to detail
Time management
Resilience
Works independently
Analytical skills
Conflict resolution
Adaptability
Alertness
Hard skills are job-specific traits you acquire through work experience, education or additional training. The following hard skills are ideal for delivery drivers:
Commercial driving skills
Familiarity with DOT, state and federal regulations
Driving through adverse weather conditions
Knowledge of traffic laws
Customer service
Vehicle inspection
Risk assessment
Recordkeeping
Basic mathematical skills
Defensive driving techniques
Technical skills refer to your mastery of tools and technology that assist you when doing your work. The following technical skills are valuable for a delivery driver:
Knowledge of Microsoft Office, i.e., Excel and Word
Competent in map routing and GPS software, i.e., Google Maps and Waze
Expertise in delivery management software, i.e., Bringoz and Onfleet
You can also use our Resume Builder to get more professional skills for your delivery driver resume. This resume-writing tool provides prewritten content you can easily add to your resume, professionally designed templates you can customize, and tips to create the most impeccable resume.
3. List out your work history.
Your work history consists of a list of your professional experience in reverse-chronological order. The first job on the list should be your current or most recent role, and then you work your way backward until your first relevant job.
You should format each entry with the official job title, the company name, its location and your dates of employment. This information suffices for functional resumes, which downplay the work history in favor of the skills section.
However, the combination and chronological resumes all have more elaborate work history sections. For each role, you must include three to four bullet points describing your most impressive accomplishments.
Analyze these two examples so you learn what to do and not do when writing an effective work history section:
Poor example:
Work History
Mar 2016 - Dec 2021
Delivery Driver | D-Delivery | Memphis, TN
Delivered packages every day to local offices and residences.
Loaded and unloaded packages and reviewed invoices.
Completed all delivery procedures according to company policies.
In this example, the candidate mentions generic tasks without any distinguishing achievement. This can result in the recruiter skipping over this resume in favor of more detailed ones.
Good example:
Work History
Mar 2016 - Dec 2021
Delivery Driver | D-Delivery | Memphis, TN
Delivered 350 packages to local offices and residences daily and maintained harmonious customer relationships.
Loaded and unloaded delivery packages securely, reviewed invoices and ensured delivery to correct addresses.
Completed all delivery procedures according to company policies and mapped routes, which led to a reduction of delays by 21%.
This example entry is filled with details about how the candidate performed each task and accomplishment. The addition of numeric figures also lends credibility to their claims and impresses employers.
If you want to enhance your work history section, follow these tips:
Focus on situations where your participation led to identifying or resolving a problem, and explain how you solved it.
Include relevant keywords and skills when describing your achievements — for example, route planning and DOT regulations.
Include quantifiers like numbers, percentage increases or decreases, and dollar amounts of profits gained or saved from your efforts. This data reinforces your abilities and shows employers that you can have similar results in the new job.
4. End with your education section, contact information and any custom sections.
Education
Provide details of your academic achievements, such as a high school diploma or equivalent, which are the minimum educational requirement for a delivery driver. You can use this section to disclose information about all your degrees.
For each educational qualification, you must include the title of the diploma, the school or university you attended and your graduation date. Although, we recommend that you eliminate the graduation date of your high school diploma since employers can infer your age because of it and garner a bias toward you.
Certifications, licenses and custom sections
You can add custom sections to present your driving licenses, endorsements, additional certifications and training programs.
Please don't skip any diploma or certificate and mention all of them here to stress your commitment to improving your driving and interpersonal skills.
A delivery driver's resume can have the following certifications:
OSHA Safe Vehicle Operation Training
This provides you with Occupational Safety and Health Administration (OSHA) training to certify you as a safe driver with a defensive driving capability.
Driver Safety Training: Professional Truck and Van Driver
Become an eligible instructor with this NSC qualification and can train others in safe driving.
Commercial Vehicle Driving (CVD) Career Certificate
This certification prepares you for a Class A commercial motor vehicle driver's permit and includes practical training for advanced driving and inspection protocols.
This certifies you can provide first aid to others in case of emergencies.
You can consider these courses for enhancing your skill set as well:
Commercial Driver's License (CDL)
Defensive Driving for CMV Drivers
Certified Logistics Associate (CLA)
Finally, ensure to include contact information on your resume's header, including your full name, email address, cellphone number, and residing city and state.
Free Downloadable Resume Templates for Delivery Drivers
You can get rid of the hassle of writing your delivery driver resume by using our free downloadable resume templates. Simply download your favorite template and start editing it using any word processor. The instructional text on the templates' sections offers resume-writing tips, so you write an impactful document.
FAQ
Updated: August 17, 2022
What is the projected rate of growth for delivery drivers?
According to the Bureau of Labor Statistics (BLS), the job outlook for drivers is expected to grow by 12% for the period from 2020 to 2030. The scope for drivers is higher than the average of other occupations, with 190,700 projected openings annually.
Are there any requirements for becoming a delivery driver?
There are only a few basic requirements for becoming a delivery driver. You need to have a high school diploma or GED and a valid driver's license from the state where you plan to work. Some employers don't require a diploma and provide on-the-job training.
To drive a truck or commercial motor vehicle for delivery, however, you need to get a Commercial Driver's License (CDL) in the specific Class according to the delivery vehicle specifications.
What are the three key skills for a delivery driver?
The three critical skills for a delivery driver include effective communication skills, levelheadedness and knowledge of local routes.
Delivering packages requires the driver to interact amicably with customers and provide exceptional service.
Being levelheaded allows you to retain your composure under all circumstances, which is a must-have skill for a delivery driver. There are many incidents where you need to perform under pressure and deliver packages under tight schedules.
In-depth knowledge of local routes allows drivers to plan for faster and safer deliveries.