School Bus Driver Resumes | Free Downloadable Templates, Examples & Guide
Use This Template
Featured In:
Table of Contents
Here are more resources that can help you
Parents and schools entrust school bus drivers with the safety of their children. Unlike other drivers, school bus drivers have a stronger sense of responsibility when dealing with minors. We'll help you draft a resume underlining your sense of duty, dependability and trustworthiness. Our guide makes resume writing easy by providing practical examples and job-specific tips.
School Bus Driver Resume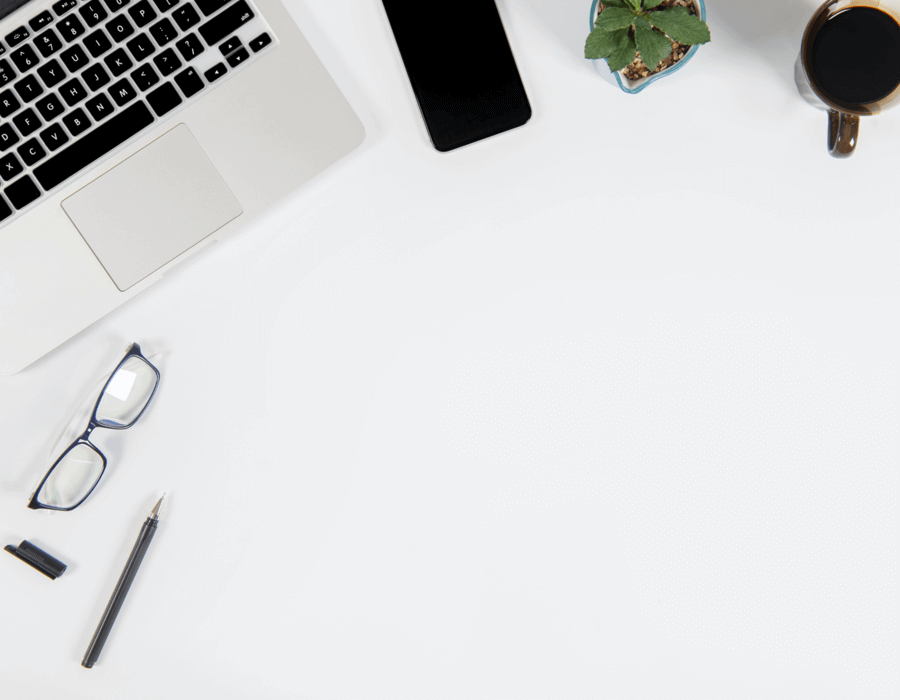 School Bus Driver Resume
You can use this resume as a reference to identify what details you should include in a school bus driver's resume. Here's an outline of the sections your resume must have:

Contact information including your name, location, phone number and email.
A summary statement or career objective that summarizes your top professional abilities relevant to the position.
A list of your employment history in reverse-chronological order.
Skills section consisting of soft, hard and technical skills.
Education section to list all your diplomas.
Optional custom sections to list certifications, licenses, training courses or awards.
Free Downloadable Resume Templates
Professional Block

Career Starter
Prepare to Write Your Resume
Just as performing safety checks is essential before driving, preparing before drafting a resume is key. The following suggestions can ensure you are on the right lane of your resume-writing journey:
Read the job posting and note down the skills, responsibilities and qualifications required for the role, such as first aid training, conflict resolution and performing routine safety checks. You should note the ones you possess to add them word-for-word on your resume.
Check whether you need to update or acquire any license or certification for the job. Have your previous employment details, educational details (i.e., degrees or diplomas) and relevant dates (i.e., hiring and graduation) handy to build accurate and verifiable resume sections.
Think back on your career accomplishments you can quantify with numbers, percentages or dollar amounts, for example, the number of passengers you transported or the percentage of delays you reduced.
Hiring managers may use applicant tracking systems (ATS) to scan your resume. To make your resume ATS friendly, add keywords and skills from the job advertisement, opt for a clean design and easy-to-read fonts, have correct spelling and grammar, and avoid using clichés like "hard worker."
Compare resume examples for your desired role to understand how the final version of your resume should look. These sample resumes offer hypothetical scenarios from which you can draw inspiration to build your resume.
Choose the Right Resume Format
Choosing the right resume format is crucial to building a resume that plays to your best abilities. There are three resume formats, chronological, functional and combination, and they each serve a different type of candidate.
Let's break down the purpose of each format, so you can choose one that suits your needs:
The chronological format is ideal for experienced candidates with over 10 years of experience that can build an extensive work history section and list multiple accomplishments.
The functional format — also called the skills-based resume — is perfect for career starters and inexperienced candidates that can benefit from focusing on their skills section and downplaying their work history.
The combination format combines features of the functional and chronological formats by equally emphasizing your skills and work history sections. Use this format if you are a midlevel candidate changing industries or applying for a promotion.
Our resume formats guide can help you decide on the perfect format by comparing each format's pros and cons in detail.
Chronological

Functional

Combination
How to Write Your Resume with Examples
This step-by-step guide will take you through the process of writing each resume section in detail. You'll be able to complete an effective school bus driver resume with the help of our job-specific tips and practical examples.
1. Write an impactful opening statement.
Your opening statement is the first thing employers lay their eyes on, so you should showcase your best skills and qualifications for the job. There are two approaches you can use to write this section: the summary statement or the career objective.
Open with a summary statement to portray yourself as a worthy candidate with skills, qualifications and experience benefiting the employer. Though it's become somewhat outdated, you can get away with a career objective for specific scenarios to express your role aspirations, like these:
If you have career gaps
For entry-level positions, internships or contract jobs
For permanent freelancing
Here's how you can draft a good career objective statement:
Poor example:
"Experienced taxi driver seeking a bus driver role at your school with a passion for driving and helping students with their transport needs."
Although well written, this objective statement says nothing about the candidate's skills nor explains how their taxi driving skills can benefit them as a bus driver.
Good example:
"Experienced driver with a Commercial Driver License (CDL) seeking school bus driver's role at Northridge High School. Safety-compliant driver familiar with local traffic, road safety measures, school regulations and students' needs with a defensive driving certificate."
This objective statement checks all the boxes by including the candidate's skills and qualifications to take on the school bus driver's role.
If you think the summary statement is a better approach for you, try these tips:
Add at least one quantifiable achievement, for instance, "ensured a safe transportation of 30 students per day" and "supervised boarding of more than 30 students per shift."
Include two or three skills from the job description to ensure ATS and recruiters consider you for the role.
Include certifications or licenses that show you're qualified to be a bus driver.
This summary statement example can help you formulate your own:
"Punctual and enthusiastic school bus driver attentive to road rules, school schedules and students' needs. Dedicated professional with mechanical expertise, supervisory skills and proven school bus transportation safety records. Compassionate with students and great at resolving conflicts."
2. Select and categorize your skills.
The skills section informs recruiters of your numerous abilities to function as a school bus driver. Your resume's skill section should include six to eight professional skills. If you're writing a chronological or a combination resume, you should format your skills section as a simple, bulleted list.
However, in functional resumes, you should list three core skills and elaborate with descriptions of accomplishments that demonstrate your skill mastery.
Here's an example of how you can display skills in the functional format:
Professional Skills
Driving
Followed scheduled routes to accomplish timely drop-offs and pickups, complying with preset route criteria.
Transported an average of 65 passengers two times per day safely along prescribed routes according to tight schedules.
Utilized maps, GPS, landmarks and traffic conditions to expertly navigate to and from destinations efficiently.
The candidate provided detailed accomplishments and used numbers to reflect the impact of his achievements.
Because the functional skills section generally lists three skills, you can add a second complementary listed skills section to showcase more skills. However, you must never repeat skills, and to avoid this, you can make sure you have a balanced selection of soft, hard and technical skills.
Soft skills describe how you interact with clients, colleagues and supervisors. They also determine how efficiently you can perform a task. The following soft skills are essential for a school bus driver:
Good communicator
Keen observation skills
Supervision
Attention to detail and surroundings
Patience
Accommodative
Dependable
Punctual
Conflict dissolver
Friendly attitude
Hard skills relate to a specific job or industry since you learned these through education or training. For a bus driver, the following hard skills are a must:
Clean driving record
Excellent driving skills
Vehicle maintenance and safety
Knowledge of routes and traffic familiarity
Versed with traffic laws and driving regulations
Record maintenance
Driving license (CDL, s/p endorsement)
CPR/ First aid
Navigation skills
Basic mechanical skills
Technical skills inform that you can use technological tools and resources to execute daily tasks. School bus drivers rely on these technical skills:
Proficiency in MS Office for record maintenance
Bus tracking and routing software literacy, i.e., TrackSchool Bus and SafeBus Driver
Functional use of digital communication applications like WhatsApp and WeChat
Google maps literacy
Working knowledge of smartphones, laptops or tablets.
Find these and even more skills for your school bus driver resume in Hloom's Resume Builder. Design your resume with our builder by using our job-specific content suggestions, professionally-designed templates and tips to enhance your resume's effectiveness.
3. Showcase your work history.
The work history reveals your professional experience and hands-on expertise to perform your desired role efficiently. Your work history section should list your past experiences in reverse-chronological order, meaning you start with your most recent job and work backward.
For each role, include the job title, employer's name, location and employment dates. These details are enough to build a functional resume's work history, but you should also add bullet points describing your accomplishments for chronological and combination resumes.
Here's a comparison of a poorly and well-written work history so you can better understand
Poor example:
Work History
March 2021 — Current
School Bus Driver | Michael's Transportation Services Inc. | Oakland, CA
Transport students and follow strict schedules.
Bus maintenance and safety compliance.
Daily report submission and record maintenance.
This poorly written job description fails to provide specific details on the duties they took on. Employers can't determine if you can fulfill their particular needs if you don't offer singular achievements.
Good example:
Work History
March 2021 — Current
School Bus Driver | Michael's Transportation Services Inc. | Oakland, CA
Transport an average of 60 students safely along prescribed routes adhering to tight schedules.
Assess the condition of all the buses while maintaining brakes, wipers, gas levels and cleanliness.
Draft and submit reports detailing trips, fuel, mileage, passengers and hours.
This work history entry describes the candidate's accomplishments in detail. It even provides numeric figures to gain more credibility and show employers they can positively impact the role.
You can improve your work history with these tips:
Align the work history with the desired role by providing accomplishments that demonstrate you can fulfill the employer's specific needs with this job. Carefully studying the job ad will help you remember relevant accomplishments.
Further, communicate your impact on the role by quantifying your accomplishments. For instance, you could say you reduced delays by 21% on the after-school routes.
Include a couple of skills in your descriptions to show employers you have a rich skill set. Mentioning which skills you used to achieve specific tasks helps you score higher on ATS.
4. Finish with your education, contact information and custom sections.
Education
To become a school bus driver, you don't need any academic qualification, only a commercial driver's license (CDL) and an S (School Bus) and P (Passenger) endorsement.
If you have completed high school education, GED or even a postsecondary education, you can add these accomplishments to your education section.
Mention the name of your diploma, the institution you attended, its location and graduation dates. If you include your high school diploma, it's unnecessary to have the graduation date.
Certifications, licenses and custom sections
You can customize your resume by adding sections to showcase other information you couldn't fit on the five main resume sections. For a school bus driver
Commercial Driver's License (CDL)
CDL is mandatory for all school bus drivers. The Federal Motor Carrier Safety Administration issues the class A, B and C licenses based on the vehicle's class.
This endorsement is required for a school bus driver for transporting school children in a full-sized bus.
Adult and Pediatric First Aid CPR/ AED Certification
This certificate is another essentiality for a school bus driver to perform emergency first aid and CPR, ensuring the safety of school children.
Transit Bus Maintenance Certificate
This certificate helps acquire knowledge on bus service, repair and maintenance.
ASE has a bus technician test series, including several certification exams like body system and special equipment, diesel engines and suspension and steering.
These courses and certifications can help prove helpful for career advancement:
School Transportation Supervisor certificate program
Bus Operator Training
Degree in Operations Management
Degree in Mechanics
Accurately add your contact information with your full name, email address, residing location and phone number under your resume's header.
Free Downloadable Resume Templates for School Bus Drivers
You can download these free templates and personalize them using any word processing software. Pay attention to the templates' pro tips, which help you write accurate versions of your resume sections.
FAQ
Updated: August 22, 2022
What are the top three skills of school bus drivers?
The top three skills of school bus drivers are determined by their role, education and experience. Regardless, acquiring these three skills is relevant for any school bus driver:
Navigation and tracking skills (route maps, local roads knowledge)
Safety compliance (student's safety, safe driving, traffic laws and bus maintenance)
Communication (enforcing rules with children, making sure they understand the duration of routes, resolving conflicts between children)
Which states pay the highest salary for school bus drivers?
According to Payscale, school bus drivers employed in New York (i.e., New York, Rochester and Staten Island), California (i.e., Los Angeles) and Texas (Dallas) earn more than the national average salary. Conversely, in Illinois (Chicago), Wisconsin (Milwaukee) and Texas (Houston), school bus drivers earn less than the national average.
Which are the popular companies for school bus drivers?
According to Payscale, the most popular companies for school bus drivers are First Student Inc., First Student Transportation and Student Transportation of America. First Group offers the highest average salary of $18.42, followed by Student Transportation of America ($18.24) and Reliant Transportation ($17.66).