Featured In:
Table of Contents
Here are more resources that can help you
Taxi drivers with exceptional driving, navigation skills and customer service are a vital part of the transport system of any city. You'll need a resume that showcases these and other skills and qualifications. Our professional insight will help you create an impactful taxi driver resume with job-specific tips, examples and free downloadable resume templates.
Taxi Driver Resume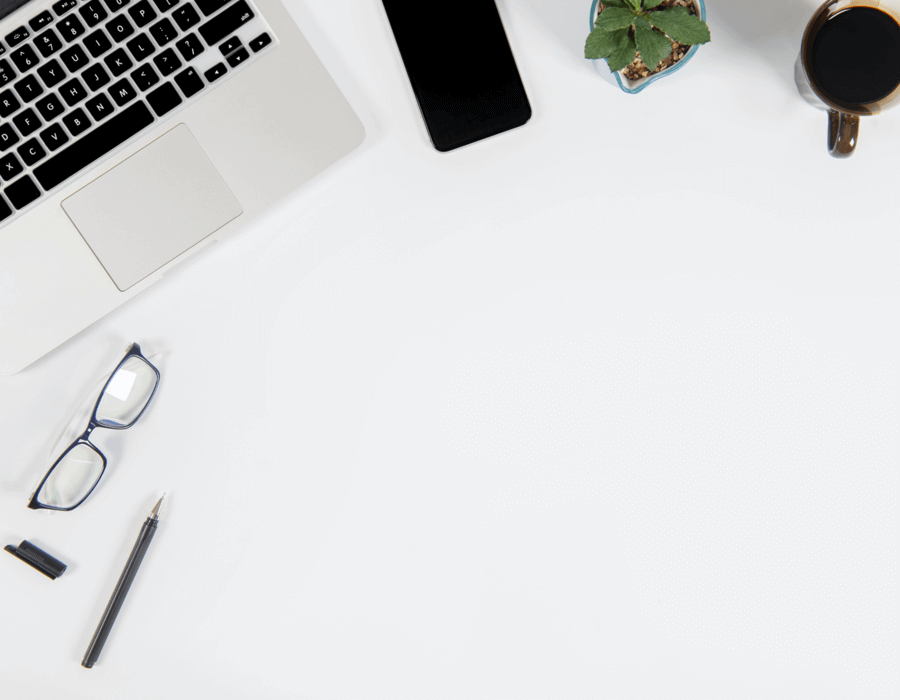 Taxi Driver Resume
Every resume has some common elements that you can't overlook. This resume template will introduce you to the five main resume sections, which we will explain in greater detail in our guide. Ensure your resume also follows a similar format and includes:

Contact information including name, location, email and phone number.
An opening section in the form of a summary statement or career objective.
Work history section to capture your career background and accomplishments.
Skills section with soft, hard and technical skills.
Education section to list your academic achievements.
Optional custom sections to display your certifications, licenses or awards.
Free Downloadable Resume Templates
Prepare to Write Your Resume
Before writing your resume, it's ideal to organize what you'll need beforehand. The following tips will help you gather all the tools and information for an uninterrupted resume-writing experience:
Read the job description thoroughly to pinpoint your required skills and qualifications. Including these keywords will help you tailor the resume to the specific role, which is vital in making an effective resume that gets you an interview.
Assess the job market for taxi drivers to understand whether you need to renew or acquire any licenses or certificates. The more updated your skills are, the better your chances of employers considering you.
Gather details such as employment dates, certifications you completed and the issuing school or institution, performance reviews, promotions, etc. Having this information on hand will make the resume-writing process more efficient.
Prepare your resume for applicant tracking systems (ATS), which recruiters use to scan resumes. To bypass ATS, include relevant keywords, pair acronyms with the complete concept "(CDL) commercial driver license," avoid using ambiguous qualities like "hard worker," make sure your content is free of spelling errors, and use readable fonts and clean designs.
Review resume examples to see how the final product should look, the types of accomplishments and skills you should highlight for your taxi driver role, and the appropriate language you must use for this professional document.
Choose the Right Resume Format
Most applicants think there is only one way to write a resume, but did you know there are three ways to organize your resume sections depending on the applicant you are? You can use three resume formats: chronological, functional and combination.
If you are an experienced taxi driver with 10+ years of experience, you should use the chronological format to focus on accomplishments in the work history section.
If you are a novice taxi driver lacking experience, the functional format can help emphasize your skills and qualifications over your career history.
If you have mid-level experience as a taxi driver or are changing careers into driving, the combination format can help you feature your transferable skills and work history.
If you are still unsure which format to choose, our resume formats guide helps you clear your confusion by highlighting the pros and cons of each format.
Chronological

Functional

Combination
How to Write Your Resume With Examples
These steps will teach you how to write each section of your resume with tips and examples tailored for the taxi driver role.
1. Write a compelling career objective or summary statement.
The opening statement of your resume briefly talks about your professional skills and experience for the desired job. You can decide between a summary statement and a career objective to write this section. They have the same purpose but approach it in different ways.
We favor a summary statement as it underlines your skills, qualifications and caliber, proving your value to the employer. Although less preferred, a career objective statement focuses on what you wish to achieve in the role. It can be beneficial if you're changing careers, returning to the workforce after a break or applying for an entry-level position.
The following example will reveal how to draft a career objective statement.
Poor example:
"Experienced driver willing to work with your company to refine my driving skills and explore the streets of New York City."
This objective statement exhibits a poor example as it says nothing about the skills of the candidates and only hints about their experience. Overall, it lacks information and is unclear about the desired position.
Good example:
"Friendly taxi driver expert in safe operations, passenger transportation and GPS tracking seeking a driver role at Brooklyn Taxi Cab Co. Vibrant communicator with a clean track record, outstanding safety background and consistently requested by customers for regular transportation."
This objective statement clearly states the candidate's career goal and overcomes the former statement's flaws by highlighting soft and hard skills.
The following tips can help you create a strong summary statement if you'd instead opt for this strategy:
Include numeric data to quantify your experience, customer satisfaction rate or job-related achievement. For instance, "awarded driver of the month three times in a row" or "preferred by 80% of passengers."
Mention one or two skills from the job advertisement for an ATS-compliant statement and tailor it according to your role.
Add certifications or licenses (one or two) complementing your taxi driver's role.
Here's a well-written summary statement for your reference:
"Reliable taxi driver prioritizing passenger's safety with exceptional GPS mapping skill and social media literacy. Excellent communicator with clean track record voted most outgoing driver by clients with 11+ years of driving experience."
2. Portray your diverse skill set.
The skills section consists of a list of six to eight skills relevant to your taxi driver position.
The formatting of your skills depends on the resume format. Chronological and combination resumes have simple bulleted lists, while the functional format elaborates this section in much greater detail, as you'll see in the example entry below:
Professional Skills
Clerical Support
Finalized daily logs to update internal records and uphold DOT requirements.
Communicated and coordinated with 5 dispatchers and 15 staff members to handle updates and daily schedules.
Processed payment information for 30 customers per shift, including credit card and cash payments.
This skill description briefly mentions the specificities of clerical support, linking it with the taxi driver's daily operations.
For the potential employer to know the scope of your abilities, a balanced blend of soft, hard and technical skills can help. Therefore, we have a list of skills deemed essential for taxi drivers below:
Soft Skills reflect your social abilities and personality traits, determining your interactions in the work setting. Following softs skills can benefit taxi drivers:
Exceptional communicator
Keen listener
Reliable
Friendly
Outgoing
Time management
Punctual
Problem solver
Organization
Multitasking
Hard skills relate to a specific job or industry and you learn them through education or training. Hard skills for a taxi driver are:
Navigation via GPS mapping
Road and passenger safety compliance
Data logging
Familiarity with routes and roads
Knowledge of traffic patterns
Vehicle maintenance and operation
Mechanical skills
Processing payments
Technical skills signal your ability to use digital tools, technologies and software to complete your job tasks. Taxi drivers rely on these technical skills:
Knowledge of digital payment systems, i.e., PayPal, Venmo
Proficiency in Google Maps
Efficiency with taxi dispatch software, i.e., TaxiCaller, Route4Me
You can come across more taxi driver kills on our Resume Builder. Our resume-writing tool gives you pre-written content you can use to fill your sections, professionally-designed templates to make your resume stand out and unlimited storage so you can save multiple documents.
3. Outline your work history.
The work history section outlines your previous roles to show the employer how your career has progressed. You should list these jobs in reverse-chronological order, starting with your current job and working backward. Make sure you mention the job title, company name, location and dates of employment for each role.
You must also add three to four bullet points describing your accomplishments in each role for chronological and combination resumes.
This example will demonstrate how to draft a taxi driver's work history entry:
Poor example:
Work History
January 2021 – Current
Senior Taxi Driver | Pick Up Taxi Services | Philadelphia, PA
Ensuring passenger pick up from different locations.
Manage a team of drivers to ensure customer service.
Data logging and vehicle maintenance.
This role description gives a peek into a taxi driver's core duties but doesn't mention the specific details that differentiate them from other applicants.
Good example:
Work History
January 2021 – Current
Senior Taxi Driver | Pick Up Taxi Services | Philadelphia, PA
Pick up an average of 40 passengers per shift at designated high-volume locations like shopping malls, airports and popular nightlife spots.
Manage a team of 20 drivers, their shift schedules and calendar reservation.
Daily data logging ensured taxi upkeeping by adding fuel, sanitizing interiors and cleaning exterior of car.
This role description paints a complete picture by specifying the candidate's exact duties in customer service, vehicle maintenance and team management, making it easy for the potential employer to understand the role's extent.
Follow these tips to ensure you write an impactful work history section:
Ensure you mention accomplishments related to the desired position and what the employer needs from the role.
Use numeric figures such as number of hours you worked or percentage increases in rides and productivity to describe your accomplishments in detail. These quantifiable achievements also show employers you can provide similar results in the new job.
You can omit job titles not aligning with the applied role if you are an experienced driver. If you have no driving experience, emphasize your skills and add job-related licenses or certificates (like CDL) to boost your resume.
4. Finish by adding the education, contact information and custom sections.
Education
Your resume includes an education section that displays your academic background to assess whether you are eligible for the position. The taxi driver role doesn't require specific academic achievement, but a high school diploma or GED is enough.
When listing your degree or diploma, mention the school you attended, its location and graduation date. You can leave the date out if you're only listing your high school diploma.
Despite not needing any specific educational qualifications, a taxi driver must have a regular driver's license and spend some time getting on-the-job training. Depending on the state where you work, you might need a particular taxi driver's license.
Certifications, licenses and custom sections
If you have additional information you can't fit into the five main resume sections, you can include custom sections. Taxi drivers can benefit from multiple certifications that compensate for a lack of necessary education, for example:
Commercial Driving License (CDL)
Having a CDL allows you to drive different classes of vehicles enabling you to opt for other driving opportunities.
This certificate can help professional drivers or individuals practice safe driving.
Automotive Service Excellence Certification (ASE)
An ASE entry-level certificate can come in handy for essential repairs and vehicle maintenance. You can upgrade this certificate to a master technician level based on how advanced your skills are.
First Aid and CPR Certification
This certificate can help you take care of your passengers during emergencies.
You can consider these courses/ certificates to boost your qualifications further:
National Driver Certificate (Level 1, 2 or 3)
Towing and Recovery Support Certificate
Degree in Automotive Technology
Degree in Business Administration
Advanced Driver Assistance Course.
Finally, crown your resume with your contact information details, including your name, phone number, email and the city and state in which you reside.
Free Downloadable Resume Templates for Taxi Drivers
If you're looking for free options to write your resume, check out these downloadable resume templates. They have unique designs and pro tips you can use to write each of your sections accurately. Simply download them, edit them on your preferred word processor, and you'll be ready to apply in no time.
FAQ
Updated: August 23, 2022
Which companies or employers are popular in the taxi driver profession?
PayScale points out the most popular companies for taxi drivers as Uber Technologies, Lyft, Yellow Cab Company and Taxi. Among these companies, Uber Technologies pays the highest salary, an average of $20.35 hourly. Taxi pays the lowest wage, an average of $9.00/ hour.
What are the top three skills of taxi drivers?
Skills are dictated by your role, work setting and experience level. However, taxi drivers cannot thrive without mastering these three skills:
Exceptional navigation skills
Communication skills that ensure great customer service
Passenger and vehicle safety measures
How much do taxi drivers make?
Many factors, including geographic placement, experience, role and skill set, collectively decide the salary of a taxi driver. PayScale reveals the average pay of taxi drivers as $14.16 per hour, and experienced drivers (5-9 years) earn an average total of $18.00 per hour. In comparison, taxi drivers in New York earn 42.9% more than the national average. Similarly, skills like verbal communication and safety compliance draw an above-average salary.