Featured In:
Table of Contents
Here are more resources that can help you
Tow-truck drivers ensure road safety by removing vehicles met with accidents, breakdowns or damages. We can help you create an impactful resume that highlights your towing, customer service and mechanical skills so you can confidently apply to your desired role. With our job-specific writing tips, resume examples and free templates, you can craft an impressive resume to impress potential employers.
Tow-truck Driver Resume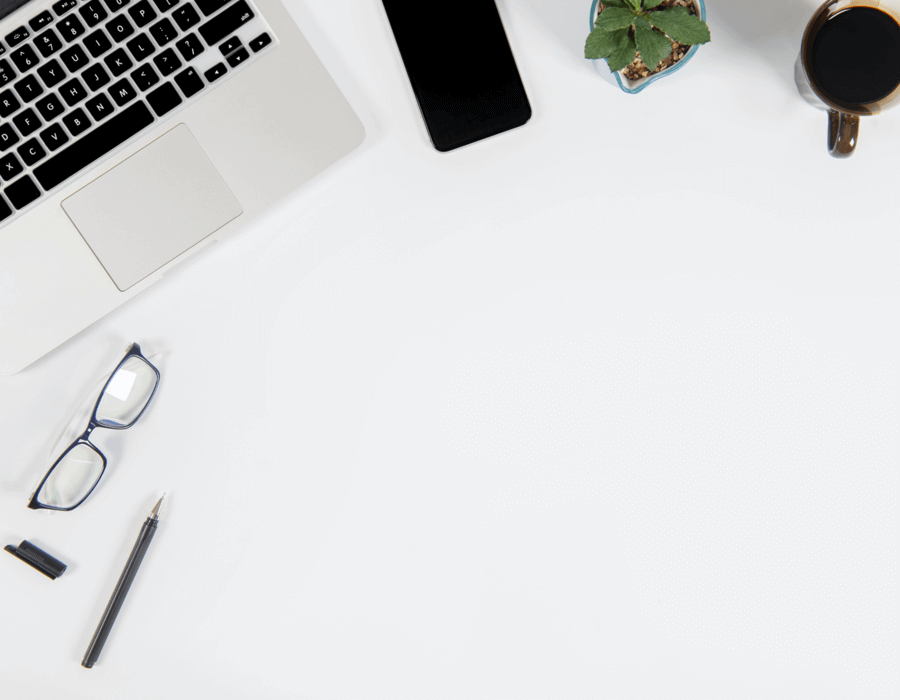 Tow-truck Driver Resume
Let this tow-truck driver resume introduce the elements of a resume and help you familiarize yourself with the type of accomplishments, skills and qualifications you need to apply for a two truck driver role.

When writing your resume, make sure you always include the following:

Add your contact information under the resume header (i.e., name, email, phone number, and city and state of residence).
Communicate your top qualifications for the role in the opening statement of your resume, which can be a career objective or a summary statement.
Make a reverse-chronological list of your work history.
Add a skills section with your most relevant soft, hard and technical skills.
Include an education section with all your academic achievements.
Create custom sections to list multiple certifications, licenses or awards.
Free Downloadable Resume Templates
Prepare to Write Your Resume
Writing a resume doesn't have to be complicated if you do the necessary prep work. These guidelines can help you get organized with all the info you need to kick-start your resume writing journey.
Study the job ad and pinpoint the skills and qualifications you possess. Including these keywords will help you tailor your resume for the particular job and increase your chances of getting hired.
Gather essential information you will need to build accurate resume sections. For example, you must have on hand: official job titles, dates of employment, promotions, performance reviews, certifications and the institutions that issued them and license number and endorsements.
Prime your resume for applicant tracking systems (ATS). Include relevant keywords, fix spelling and grammar errors, use easy-to-read fonts, keep the template's design simple, avoid overused terms like "hardworking" or "team player," and always include a complete concept with its acronym — for example, "commercial driver's license (CDL)."
Study multiple tow-truck driver resume examples to visualize how your finalized resume should look. These sample resumes also offer examples of common tow-truck driver skills, accomplishments and certifications from which you can drive inspiration.
Choose the Right Resume Format
The next step in building your resume is choosing a resume format that organizes your resume's sections to showcase your strengths first. Out of the three resume formats — chronological, functional and combination — you will choose one based on your years of experience and career stage.
The chronological format works well for tow-truck drivers with a lengthy and steady career, as it illuminates their rich career history. Therefore, this format is ideal for experienced positions like lead tow-truck driver or senior mechanic.
The functional resume is ideal for entry-level candidates who lack hands-on towing experience. This format elevates your skills and diverts attention from your career details.
The combination format shows you're a well-rounded tow-truck driver since it focuses equally on skills and career history, making it ideal for candidates switching careers, reentering the workforce or applying for a promotion.
Check out our resume formats guide for a detailed explanation of each format, its pros and cons and how to implement them.
Chronological

Functional

Combination
How to Write Your Resume With Examples
Now that you're prepped for the task, let's leap into resume writing. This step-by-step guide will teach you everything about writing a resume for your tow-truck driver role, maximizing your sections' content and assisting you with practical examples.
1. Choose between a career objective or summary statement.
Your resume opens with a brief paragraph that introduces you to the employer by highlighting your top skills, experience and qualifications for the role. You can use two approaches to write this section: the career objective and the summary statement.
The summary statement is a better choice for most candidates since it's tailored to show the employer you possess the qualifications to thrive in a particular role.
A career objective, although less popular, can prove beneficial for career-changers, entry-level candidates or workers returning to the workforce after a break. This objective focuses on explaining a candidate's career situation and aspirations for the role.
Below you'll find a poor and good example of a career objective so you can contrast and compare:
Poor example:
"A truck driver looking for work opportunities with your company to apply and refine my skills with needed exposure."
This objective statement doesn't account for the candidate's skills and qualifications and instead focuses on what they need from the job.
Good example:
"Dependable OTR tow-truck driver with a year of experience and a CDL, seeking a full-time position with Savior's Towing. Zero incidents history and clean driving record equipped to ensure customer satisfaction and road safety with a degree in automotive technology."
Unlike the previous objective statement, this one provides the employer with attractive professional qualities such as a clean driving record and no prior incidents. Paired with relevant certifications and education, this candidate successfully compensates for their lack of formal towing experience.
If you consider the summary statement to be a better fit for you, use these tips to enhance it:
Emphasize your quantifiable professional achievements. For instance, include phrases like "95% customer satisfaction history" to stress your value.
Include one or two skills from the job advertisement to make it ATS-friendly and mold the statement to align with the role's requirements.
Mention one or two job-relevant certifications, your highest education level and years of experience to boost your candidacy.
Refer to this example of a summary statement when writing yours:
"Timely tow-truck driver adept at working quickly and safely to complete voluntary and involuntary tows. Good customer service, communication and prioritization skills. Excellent history of maintaining efficient schedules and operating with zero incidents."
2. Showcase a diverse skill set.
The dedicated skills section in your resume captures your competence and ability to execute the tasks of a tow-truck driver. You might be used to writing a simple, bulleted list of skills for your resume, and that's perfectly fine for chronological and combination resumes. However, there's an extra skills section that looks different when writing a functional resume.
Functional resumes prioritize the professional skills section over the work history; therefore, the skills section needs to show as much of your qualifications as possible. When you write a functional skills section, you'll highlight three core skills and pair them with three things you achieved using the respective skills.
Check out this example so you can visualize this section better:
Professional Skills
Equipment Management
Recovered 12 vehicles per day, completed private tows and managed involuntary pickups for business and law enforcement professionals.
Used GPS to plan travel routes per bulk cargo transportation laws.
Safely operated conventional tows, wheel lifts, jump-starts, snowblowers and chainsaws.
This skills entry mentions how the candidate managed the equipment they needed to perform their tasks. Because functional resumes don't have detailed work history sections, the skills take the place of showcasing those professional achievements.
Having the right mix of soft, hard and technical skills is essential to building a diverse skills section. We have a list of soft, hard and technical skills for tow-truck drivers for your resume needs:
Soft skills represent personality traits that help manage relationships with your employer, customers and co-workers. They can also be innate abilities that describe how you work to be more productive. The following are valuable soft skills for a tow-truck driver:
Good communicator
Physical stamina to operate heavy machinery
Detail-oriented to ensure safety
Relationship builder
Networking
Dependability
Time management
Fast worker
Team coordination
Organization
Problem-solving skills
Hard skills, unlike soft skills, relate to a specific job or industry. You learn these abilities through education or training to efficiently perform your job's tasks. For example:
Vehicle repair and maintenance
Ability to operate heavy equipment
Knowledge and compliance with state and federal driving regulations
Insurance knowledge
Disaster recovery
Emergency response
Vehicle transporting
Loading/unloading vehicles
Data logging (vehicle logs, transport logs)
Safe driving
Technical skills capture your ability to use digital tools and technology to support daily operations. The following are common technical skills for tow-truck drivers:
Ability to operate smartphones and computers.
Proficient in navigation tools like GPS.
Knowledge of MS Office for data logging
Proficiency in towing software, i.e., ProTow, Dispatch Anywhere
You can find more job-specific skills in our Resume Builder. With our resume-writing tool, you can also access various professionally-designed resume templates, prewritten content suggestions for all your sections, and unlimited cloud storage to save multiple resume versions.
3. Outline your work history.
Work history is, by far, one of the most critical sections of your resume since it confirms that you've been exposed to the job duties and have put your skills into practice.
When listing your career progression, do so in reverse-chronological order — meaning you start with your current or most recent role and work backward. Always list the job title, company name, location and dates of employment. This basic list is enough to build a functional resume's work history.
However, you also have to add three to four bullet points describing your accomplishments within each role for chronological and combination resumes.
The following examples will help you differentiate a good work history from a poor one:
Poor example:
Work History
January 2021 – Current
Tow-truck Driver | North Pittsburgh Towing | Pittsburgh, PA
Ensure customer service and assistance.
Recover and tow vehicles with no supervision.
Ensure secure loading during transit.
This work history example only gives us a basic overview of the candidate's duties, and they don't differ from any other two truck drivers' duties. Employers can't determine why you're the best choice for the role if you don't specify your work history with your unique achievements.
Good example:
Work History
January 2021 – Current
Tow-truck Driver | North Pittsburgh Towing | Pittsburgh, PA
Contacted 12 clients per day while maintaining consistent communication until pick up.
Recovered up to 15 vehicles per shift, completed private tows and managed involuntary pickups for business and law enforcement professionals.
Fasten chains, straps, covers and binders to secure load during transit.
This work history section is more detailed and includes quantifiable achievements that make the candidate stand out from other applicants.
You can further improve your work history with these valuable tips:
Design a work history tailored for the open position. Mention accomplishments that directly relate to what the employer needs from the person that occupies the role. For example, if they need a tow-truck driver with excellent customer service, mention achievements that show you master this skill.
Include numeric data and quantify your professional accomplishment and success stories rather than listing routine tasks.
If you have a long history, remove irrelevant job titles not favoring the applied position from your history.
4. Add your education, contact information and custom sections.
Education
Tow-truck drivers only need a high school diploma or GED to be employed. In most cases, towing companies do not ask for a college degree. Instead, the emphasis is on other hiring requirements like your age, driving history, physical stamina and driving license. A degree in automotive technology or the mechanic field can play a crucial role in career advancements.
When formatting your education section, list the degree name, the school you attended, its location and your graduation date. If your highest level of education is a high school diploma, we recommend you leave out the graduation date to avoid hiring bias because of your age.
Certifications, licenses and custom sections
Build on your qualifications by showcasing role-enhancing certifications and licenses under custom sections. Custom sections can cushion the blow of lacking or limited truck driver experience.
Adding the following certificates or licenses can benefit your resume:
Commercial Driving License (CDL)
CDL is mandatory for driving vehicles over 26,000lbs. CDL has different levels for different classes of cars.
Towing and Recovery Support Certification (TRSCP)
This certificate is beneficial for towing support professionals to manage incidents and ensure road safety like dispatchers, company safety managers or scene safety supervisors.
National Driver Certificate (Level 2)
This level 2 certification proves your medium to heavy-duty towing skills. You can enhance your skill level with a level 3 certification.
National Driver Certificate (Level 1)
This certification validates your ability to operate light-duty towing in addition to recovery and routine client pickup.
If you are looking to widen your career opportunities and willing to try different roles, these courses may help you:
Associate in Automotive Technology
Degree in Operations Management
Degree in Road Safety
Degree in Human Resource Management
Degree in Mechanical Engineering
Finally, place your contact information on your resume's header and mention your full name, phone number, email address and the city and state where you live.
Free Downloadable Resume Templates for Tow-truck Drivers
Download these free resume templates and edit them on your preferred word processor. Pay close attention to our templates' Hloom Pro Tips so you can accurately build your sections and set out for your next professional venture.
FAQ
Updated: August 19, 2022
How much do tow-truck drivers make?
Many variables impact the salary of tow-truck drivers like experience, role, geographic location, skills and certifications. According to payscale, a tow-truck driver makes $15.10 per hour. Experienced truck drivers — with 15 to 19 years of experience — earn $15.66 hourly. Meanwhile, tow-truck drivers in Chicago are making 19.2% more than the national average. Also, having emergency response and disaster recovery skills can help you negotiate a higher salary.
How can a tow-truck driver stand out?
You must have unparalleled customer service skills and a strong knowledge of mechanics to stand out in this profession. For instance, an automotive or mechanic degree or a level 3 towing certificate can differentiate you from other applicants. Being on time to service clients and effectively communicating your estimated time of arrival and route planning will show clients you're reliable and will likely commend you.
What are the top three skills of a tow-truck driver?
The essential skills for a tow-truck driver will depend on what the employer needs from someone in the role — which is why it's so important to tailor your skills to match the job description as best as possible. However, having mastery over these three skills can be highly beneficial for any tow-truck driver:
Emergency response skills
Mechanical skills
Effective communication to deal with stressed clients