Truck Driver Resumes | Free Downloadable Templates, Examples & Guide
Use This Template
Featured In:
Table of Contents
Here are more resources that can help you
Truck drivers are responsible for delivering cargo between locations using trucks and trailer tractors. Transportation involves driving long hours and distances, including crossing state and national borders. You can use our truck driver resume examples to create a flawless resume to land a truck driver's job.
Truck Driver Resume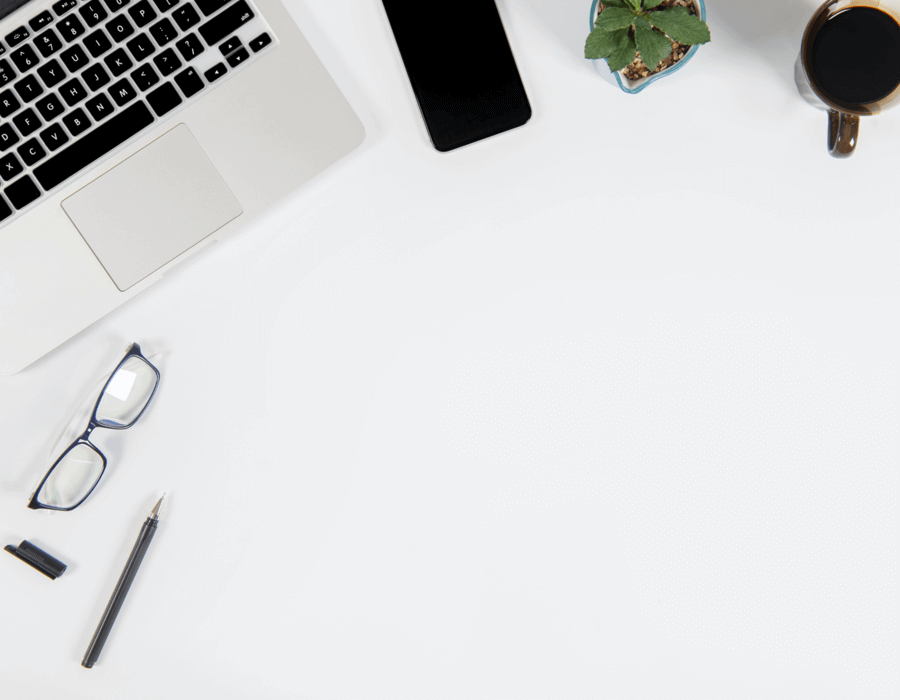 Truck Driver Resume
Check out this truck driver resume to get an insight into the different categories. Each resume must have:

Contact information section includes your complete name, email address, cell phone number and your city and state of residence.
A brief professional introduction in the form of a career objective or summary statement.
A reverse-chronological record of your career history.
Skills section with soft, hard and technical skills.
Education section highlighting your academic accomplishments.
Additional custom sections to present your driving license details, different certifications and endorsements.
Free Downloadable Resume Templates
Great Blue Divide

Broad Appeal
Prepare to Write Your Resume
Before writing your resume, take some time to read these pointers and writing tips to get appropriately organized with all the information you need to complete this document.
Read the job advertisement thoroughly and note repeated keywords and skills from the job requirements. It will be crucial to include these keywords in your resume word-for-word as they will tailor your resume for the specific role.
Gather the necessary details to fill out your resume sections, such as employment and graduation dates, official job titles, names of degrees, transcripts, performance reviews, awards, promotions and any other information you think could go on your resume. Keep these records on hand to easily add the details to your resume as you write.
Be aware of applicant tracking systems, software some recruiters use to filter resumes that possess the basic requirements for the job (another reason why keywords are essential!). In addition, the ATS also discards your resume if it has spelling errors, eccentric fonts, complicated design elements or ambiguous keywords like "hard worker" or "team player."
Check out resume examples for your desired role to see how your truck driver resume should look. These examples include all the information of hypothetical candidates, from their skill set to their work history, making it easy for you to create yours.
Choose the Right Resume Format
Not all resumes are the same. There are three ways you can organize your resume for maximum benefits. The three resume formats: chronological, functional and combination, bring out your best qualifications depending on the type of candidate you are.
The chronological format focuses on the work history section. If you're a truck driver with 10+ years of experience, you will want to showcase the many accomplishments throughout your career.
The functional format is ideal for inexperienced candidates because it highlights skills over work history. If you've recently taken a truck driving course and completed your license exam, you might want to consider the functional resume.
Last but not least, the combination format is best for truck drivers with just a few years of experience or those changing careers from delivery driving, for example. This layout uses a balance of work experience and skills to maximize a candidate's strengths.
Chronological

Functional

Combination
How to Write Your Resume With Examples
Use the tips and examples below o design an impactful resume that persuades a recruiter to select you for the truck driver position:
1. Begin with a captivating opening statement.
Your resume should open with a brief introduction of yourself and your top qualifications for the job. You can use two approaches to build this opening statement: a career objective or a summary statement. A summary statement is a brief statement describing your skills, experience and intent for application and how the applicant is ideal for the position. A well-crafted summary statement can hook the recruiter's eye and engage them to read further. A career objective is a concise statement describing your skills and motivation for selecting this role. It is an apt choice for entry-level applicants or career changers.
Since you are applying for a truck driver or truck driver position and have previous work experience, we strongly recommend you opt for a summary statement.
We have provided a poor and good example of a summary statement to help you write one for yourself.
Poor example:
"I am a hardworking and sincere commercial driver with long-route driving experience and knowledge of weather conditions. I am very enthusiastic about gaining knowledge of various types of truck driving to deliver goods."
This is a poor example of a summary statement as it is vague, uses overworked words like "hardworking" and "sincere," and doesn't give information about the candidate's work experience.
It also focuses on what the candidate seeks from the company, neglecting to mention how the candidate is suitable for the position.
Good example:
"Class A Commercial driver's license (CDL) holder with H and T endorsement. Twelve years of long-route driving experience, in-depth knowledge of driving in changing weather conditions and a record of providing 97% cargo before scheduled times."
This summary statement succeeds because it shows:
Job-relevant qualifications like the H and T endorsements.
Mentions their years of experience.
Demonstrates the candidate's impact with a quantifiable achievement.
Let's talk about the career objective next. If you choose to write one, it should:
Incorporate all your driving licensing requirements, including CDL class, endorsements and other additional certifications.
Mention at least one main attribute using numerical value to add credibility to your claims.
Include keywords to emphasize your suitability for the position.
You can also look at the following career objective to see how to apply the given tips:
"Class B Commercial driver's license (CDL) holder with X and N endorsements seeking a role to utilize my skills and expertise to help your organization attain its goals. A resourceful individual with experience in transportation and logistics of cargo, mechanical operations and cross-country navigation leading to decrease in delays by 35%."
2. Segment your skills categorically.
Use the skills section to list six to eight of your top skills. Your skills section will look different depending on the format you choose. Functional resume sections include the candidate's top three skills, followed by three to four descriptive bullet points. Each bullet point details the candidate's experience using these skills.
The following example shows a truck driver's administrative support skills using the functional layout:
Professional Skills
Administrative Support
Checked all cargo documentation, including receipts, pick-up and delivery documentation, and communicated discrepancies to the management, reducing delays by 10%.
Updated daily logs and created reports for all incidents monthly to notify management of any insurance claims.
Completed regular documentation checks for 11 trucks to comply with DOT requirements.
These descriptions allow the recruiter to gauge your performance and match it against their requirements.
To get the most out of your skills, divide them into soft, hard and technical skills. Use the following information to add specific skills to your resume.
Soft Skills facilitate your work communication and interaction with colleagues and help you perform your tasks efficiently. You can add the following soft skills to your truck driver resume:
Verbal and written communication
Attention to detail
Organization skills
Critical thinking
Presentable personality
Conflict resolution
Time management
Coordination
Sound judgment skills
Hard skills are attributes you acquire through work experience, education or additional training. They are directly tied to a specific job or industry. The following list compiles hard skills for a truck driver:
Commercial driving skills
Knowledgeable of DOT state and federal regulations
Mechanical Knowledge
Logbook and recordkeeping skills
Scheduling
Basic mathematics
Customer servicing
Decision-making
Risk assessment and vehicle maintenance
Efficient cargo preparation
Technical skills are related to your proficiency in tools and technology that contributes to your work efficiency. truck drivers often use the below given technical skills:
Skilled in Microsoft Excel, Word and Windows
Advanced knowledge of electronic logging devices, map creation and GPS tracking
Expertise in database management and logistics software
Ability to fix and repair minor faults in trucks
You can explore more truck driver-related skills in our Resume Builder. This resume-writing tool provides you with pre-written content tailored for your desired role, professionally designed resume templates and unlimited storage so you can create and save multiple resumes for different jobs.
3. Outline your work history.
Work histories attract special attention from recruiters as they record the accomplishments from each of your previous jobs. Recruiters look at your employment history to evaluate if you have practical experience with the usual job duties and if you have any achievements you can emulate in the new position.
You need to organize your work history in reverse-chronological order, starting with your most recent or current job and working backward. You should include the job title, company name, location and employment dates.
If you're writing a chronological or combination resume, you should add three to four bullet points describing your work accomplishments within each role.
Study the following examples to learn how to write an impactful work history section:
Poor example:
Work History
Jan 2018 - Dec 2021
Truck Driver | Dan's Cargo Services | Memphis, TN
Served clients across three states.
Mapped routes for different weather conditions.
Drove 50 hours per week and maintained DOT workbook.
This generic example lacks details that distinguish the applicant from other candidates. Without any mention of specific accomplishments, the recruiter might be unable to assess the candidate's capabilities.
Good example:
Work History
Jan 2018 - Dec 2021
Truck Driver | Dan's Cargo Services | Memphis, TN
Served 50 clients per month across three states by driving 1,800 miles per week.
Mapped routes for different weather conditions to decrease delays by 15%.
Drove 50 hours on average per week, maintained DOT workbook and gave regular updates on expected time of arrival to dispatchers.
In comparison, this work history example provides numbers and skills to describe the candidate's achievements in greater detail.
You can use the following pointers to create an attention-grabbing work history:
Focus on incorporating situations where you took the lead to resolve any problem. These achievements show initiative, and employers can visualize you providing similar solutions in the new role.
Provide one or two of your skills matching the job specification like logistics planning, data entry, and route logs.
Add percentages, dollar amounts or numbers to reflect your performance. For example, mention achievements like a 25% decrease in delays and a 15% increase in customer satisfaction.
4. Finish with your education section, contact information and any custom sections.
Education
Your education section is the platform for displaying all your professional degrees. No matter the relevance of the applied job, you should mention all your academic degrees.
The truck driver position doesn't require you to possess any academic credential except a driving license and special truck driver certification. Nonetheless, if you have a high school diploma or a university degree, you should include them in your education section. Include the name of your diploma, the name of the institution, its location and graduation date.
Certifications, licenses and custom sections
You need a CDL endorsement or certification to work as a truck driver legally, and you can further enhance your qualifications by completing additional professional certifications. If you have two or more certificates, you should create a separate custom section to list these.
Consider the following certifications for your truck driver resume:
CDL-A Professional Truck Driving
This 200-hour course prepares you for the CDL class A driving certification test, after which you can start your professional journey.
CDL Endorsements
These authorizations enable you to drive specific vehicles, including P - Passenger Transport, V - Student Transport Vehicle, N - Liquid Bulk or Tank Vehicle and X - Hazardous Material and Tank combined.
OSHA Safe Vehicle Operation Training
This course certifies you as a defensive driver with Occupational Safety and Health Administration (OSHA) training program.
This course trains you to provide first aid and Cardiopulmonary Resuscitation (CPR) and operate an automated external defibrillator (AED) in emergencies.
You can consider these courses for augmenting your skill set:
Microsoft Office Specialist
NSC State Authorized Driving Courses
Certified Logistics Associate (CLA)
Defensive Driving for CMV Drivers
Keep the contact information section short and simple with your full name, phone number, email address, and your city and state.
Free Downloadable Resume Templates for Truck Drivers
Create your resume using these free downloadable templates, which you can download and edit on your preferred word processor. Read the instructional text on each section for help on how to write your resume, upload it to any online application, and get ready to tackle the interview process.
FAQ
What is the job outlook for truck drivers
According to the Bureau of Labor Statistics (BLS), the annual median wage for heavy and tractor-trailer truck drivers is $47,130. The job outlook for truck drivers is estimated to grow at 6%, with an average of 231,100 openings annually from 2020 to 2030 for heavy and tractor-trailer truck drivers.
Are there any special requirements for becoming a truck driver?
Getting hired as a truck driver only requires a few basic requirements. A high school diploma or equivalent is recommended but is not required by all employers. A commercial driver's license (CDL) is mandatory for truck driving. The classes and associated endorsements are dependent on the vehicle you will be driving. Graduating from a professional truck driving school equips you with the practical skills and theoretical knowledge to clear your CDL exam and assist you in safe truck driving.
What is the difference between a company truck driver and an owner-operator truck driver?
The underlying difference between the two is working for a company compared to having one's own trucking company. As a company truck driver, you are provided a truck and assigned work. The company also takes care of fuel and vehicle expenses. An owner-operator truck driver has their own business. They buy or lease trucks, arrange freight and pay for all expenses, including fuel and repairs.