Entertainment Resumes: Overview
In the dynamic world of entertainment, professionals play diverse roles, each contributing to the industry's magic.
Some key roles in entertainment include:
Actor
Director
Producer
Musician
Choreographer
Exceptional creativity, teamwork, adaptability, and the ability to thrive under pressure are all essential traits. Relevant training, experience, and a strong portfolio or performance history can set you apart in this competitive field.
Get your career in gear with our entertainment resume examples. Explore our professional quality resume examples, downloadable resume templates, and easy-to-use resume builder for more options. Let's make your entertainment dreams a reality!
Entertainment Resume Example: Actor
This entertainment resume example for an actor provides a great way to highlight skills and how you used them in previous projects thanks to its creative design.
Effective Summary:

A compelling summary or objective statement at the beginning of this actor's resume provides a quick snapshot of their career goals and qualifications, engaging the reader to learn more.

Professional Formatting:

The resume maintains a consistent format with bullet points for easy readability while also conveying an important sense of professionalism.

Relevant Experience:

The work history section highlights roles directly related to acting, showcasing the candidate's expertise in the field.

ATS-Friendly:

Including industry-specific keywords and phrases, along with a easy to scan format, helps this resume get noticed by applicant tracking systems (ATS) and human recruiters.
Entertainment Resume Example: Cinematographer
An entertainment resume in the chronological format like this one is ideal for experienced cinematographers seeking new opportunities because it highlights work experience and a solid professional summary.
Clarity:

This well-designed resume is easy to read and navigate, making it simple for employers to quickly find the information they need.

Achievement Oriented:

By focusing on accomplishments and quantifiable achievements, this entertainment resume example showcases how the candidate contributed to their previous employers' success.

Visually Engaging:

The visually appealing design with appropriate fonts, colors, and layout choices helps the resume stand out and leave a positive impression.

Concise:

This resume reveals qualifications succinctly, providing a snapshot of a professional background without overwhelming the reader with unnecessary details.
How to Write an Entertainment Resume: A Step-by-Step Guide
Are you ready to embark on the journey of crafting your own compelling entertainment resume? Our step-by-step guide will walk you through the process, ensuring you create a resume that shines in the competitive entertainment world.
Choose a Format:

There are three types of resume formats and you should pick the one that best fits your needs. The chronological resume format is the most common and focuses on job history.

The functional resume format is less common and not as ATS-friendly, however, it is good for those with less experience, like recent high school graduates, because it focuses on transferable skills. Finally, there is the combination resume format, which uses elements from both the chronological and functional approaches.

Contact Information:

Your resume begins with essential contact information. If applicable, include your name, phone number, email address, and professional social media profiles. Ensure employers can reach you easily.

Summary or Objective:

Kickstart your resume with a powerful summary or objective statement. A resume summary, typically 2-3 sentences, highlights your relevant experience, skills, and what you bring to the role.

An objective statement outlines your career goals and how they align with the customer service position you're pursuing. Choose the one that best suits your situation and customize it for each specific job application.

Work History:

Detail your work experience, emphasizing relevant roles, responsibilities, and achievements in the entertainment industry. Use action verbs and quantify your accomplishments wherever possible to stand out.

Skills:

Showcase your hard and soft skills that are essential in the entertainment field. Whether it's acting prowess, directing abilities, or technical skills, this section is your opportunity to shine.

Education:

Highlight your educational background, including degrees, institutions, and relevant coursework. Mention any certifications or training programs that enhance your qualifications.

Additional Sections (optional):

Tailor your resume with additional sections such as awards, honors, professional affiliations, or volunteer work to provide a well-rounded view of your qualifications.
Key Skills and Certifications For Entertainment Resumes
In the dynamic world of entertainment, possessing the right skills and certifications is crucial to stand out in this competitive industry. Whether you're an actor, director, producer, or musician, honing a specific set of skills and obtaining relevant certifications can elevate your career.
Top 5 Hard Skills for Entertainment
Acting Mastery: The ability to deliver convincing and emotionally charged performances is paramount for actors. Practice and refine your acting skills continuously.
Cinematic Expertise: Directors and cinematographers must master the art of visual storytelling, including shot composition, lighting, and camera operation.
Production Management: Producers need strong organizational skills to oversee budgets, schedules, and the coordination of various elements in film and television production.
Musical Proficiency: Musicians should excel in playing instruments, reading sheet music, and understanding music theory, depending on their specialization.
Technical Proficiency: Proficiency in industry-standard software and equipment, like video editing software or musical instruments, can be a valuable hard skill in entertainment.
Top 5 Soft Skills for Entertainment
Creativity: The entertainment industry thrives on innovation and fresh ideas. Being creative and thinking outside the box can set you apart.
Teamwork: Collaborative skills are essential for working smoothly with directors, co-stars, and production teams to bring a project to life.
Adaptability: Entertainment is unpredictable, so adaptability and the ability to handle changes are highly valued.
Communication: Clear and effective communication, both on and off-screen or stage, is vital for conveying emotions and ideas.
Time Management: Meeting tight deadlines and managing multiple aspects of a production require excellent time management skills.
Top 5 Certifications for Entertainment
Acting Conservatory Certificates: Acting schools and conservatories offer programs and certificates that enhance your acting skills and provide credibility.
Film Production Certificates: Certifications in film production can cover various aspects, from directing to cinematography, and validate your expertise.
Music Performance Certificates: For musicians, certificates in music performance or theory can demonstrate your proficiency.
Project Management Certifications: Producers can benefit from project management certifications, which help with effective project planning and execution.
Software Training Certificates: Depending on your role, certifications in industry-standard software, such as Adobe Creative Suite, can be advantageous.
Mastering hard skills and soft skills while obtaining relevant certifications is a key step in building a successful career in entertainment. Make sure your resume reflects your best skillset so you can underscore your best traits!
Here's What People Are Saying About Us
10 Tips For Writing an Entertainment Resume
Creating a standout entertainment resume requires attention to detail and a deep understanding of the industry's unique demands. Follow these ten tips to ensure your resume shines in the competitive world of entertainment:
Tailor Your Resume: Customize your resume for each job application. Highlight relevant skills and experiences that match the specific role you're applying for.
Showcase Your Achievements: Use quantifiable metrics to demonstrate your impact. Whether it's box office earnings, audience reach, or awards, concrete achievements make a lasting impression.
Professional Summary: Craft a concise professional summary or objective summarizing your career goals and what you bring to the table.
Highlight Your Skills: Emphasize hard and soft skills, focusing on those most relevant to the entertainment industry.
Use Action Verbs: Begin each bullet point with a strong action verb to make your accomplishments more dynamic.
Include Industry Keywords: Incorporate industry-specific keywords and phrases from the job description to pass applicant tracking systems (ATS).
Prioritize Relevant Experience: Place your most relevant experience at the top of your work history section, and include details that directly relate to your desired role.
Keep It Concise: Entertainment professionals often have limited time to review resumes. Keep yours concise, ideally one page, to ensure key information stands out.
Use a Professional Format: Ensure your resume is well-structured, with clear headings, bullet points, and a clean design that is easy to read.
Proofread: Typos and errors can be detrimental. Proofread your resume carefully or ask someone else to review it before submitting it.
By following these tips, you'll be well on your way to creating a compelling resume that catches the eye of entertainment industry professionals!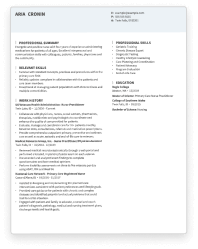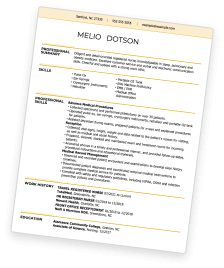 Save Time With Hloom's Resume Builder
Key Takeaways
Crafting an impressive entertainment resume is essential for those aspiring to roles in acting, directing, producing, and other areas of the industry.

When creating your resume, consider the specific skills and qualifications required for your chosen entertainment career path.

Use exemplary resume examples to guide your resume creation, paying attention to design and content choices that make them stand out.

The right combination of hard and soft skills and relevant certifications can significantly enhance your prospects in the entertainment industry.

Follow a structured approach to writing your resume, highlighting key sections like contact information, summary or objective, work history, skills, education, and additional relevant sections.
Save Time With Hloom's Cover Letter Builder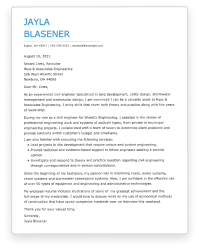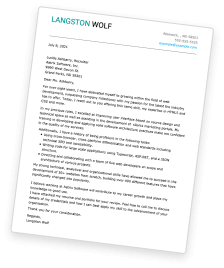 Entertainment Resume FAQ
Updated: October 05, 2023
The ideal length for an entertainment resume is generally one page. However, experienced professionals with significant achievements can extend to two pages. Ensure that every detail on your resume adds value and relevance to the position you're applying for.
It's advisable to prioritize the most relevant roles and experiences that align with the job you're seeking. Customize your resume for each application to emphasize achievements and responsibilities that directly relate to the role.
The entertainment industry often embraces creative resume designs. However, it's crucial to maintain professionalism and readability. Use a format that allows you to showcase your achievements, skills, and qualifications clearly.
Certifications can enhance your credibility and expertise in the entertainment industry. Highlight relevant certifications, such as acting conservatory certificates or film production courses, to demonstrate your commitment to professional development.
Yes, include your education, even if it's unrelated to entertainment. Your educational background demonstrates your commitment to learning and can provide additional context about your skills, interests, and overall qualifications.