Acting Resumes: Overview
Crafting a compelling acting resume is important to securing desired roles in the entertainment realm. As an actor, your resume should showcase your abilities, experiences, and on-screen charisma. Some responsibilities to highlight:
Role Diversification: Highlight your versatility by listing roles across theater, film, television, and commercials.
Audition Success: Showcase your ability to prepare and deliver captivating auditions that captivate casting directors.
Script Interpretation: Emphasize your knack for understanding and embodying a character's emotions, motivations, and intentions.
Collaborative Excellence: Illustrate your capacity to work seamlessly with directors, co-actors, and production teams.
Adaptability: Demonstrate your knack for embracing various genres, styles, and characters with finesse.
Actors need to be proficient in a wide range of skills including emotional range, improvisation, voice control, and character analysis. With an acting resume template, you can effectively showcase these responsibilities and skills, paving the way for auditions that resonate and roles that leave an impact.
For more help, explore our entire collection of downloadable resume examples and our free and premium resume templates to embark on a successful acting career!
Acting Resume Template: Modern
Unveil the art of versatility with this actor resume example that creates a captivating document to set the stage for an extraordinary acting journey.
Committed Craftsmanship:

Clear passion for acting shines through detailed role descriptions, emphasizing dedication to the craft.

Collaboration Emphasis:

Collaborations with renowned directors and co-actors reflect professionalism and strong teamwork.

White Space:

The resume effectively uses white space to prevent overcrowding and make the content more visually appealing. The strategic placement of white space creates a balanced and inviting layout.

Consistent Tone:

The language used in the resume maintains a consistent tone of enthusiasm and confidence. This tone aligns with the performing arts industry and leaves a positive impression.
Acting Resume Template: Creative
Step into the spotlight with this acting resume template. Discover how this resume template showcases the actor's passion for the craft and dedication to captivating audiences.
Visual Impact:

This resume aesthetic captures attention with a bold design and includes an image. The image breaks the monotony of text and gives the reader an immediate sense of the candidate's persona.

Different Roles:

This resume shows a successful transitioning between different types of acting, including a teaching role.

Section Clarity:

The resume's structure is well-organized, making it easy for the reader to navigate. Each section is clearly labeled, and the concise headers allow for quick document scanning.

Collaborative Spirit:

Experience implies a seamless integration within casts, crew, and students, fostering positive ensemble dynamics.
How to Create an Actor Resume: A Step-by-Step Guide
Crafting an actor resume that captures your unique talent and appeals to industry professionals requires careful consideration and attention to detail. Follow this step-by-step guide to create a standout actor resume that effectively showcases your skills, experiences, and potential:
Contact Information:

Place your full name, phone number, email address, and professional website (if applicable) at the top of the resume. Ensure all details are accurate and easily accessible.

Resume Objective or Summary:

Write a concise, compelling objective or summary highlighting your acting background, aspirations, and notable achievements. Tailor this section to match the roles you're pursuing. A resume summary is a brief overview of your professional background and is preferred for experienced professionals. Meanwhile, a resume objective statement outlines your career goals and suits entry-level candidates or those seeking to make a career change.

Acting and Relevant Professional Experience:

List your acting and other relevant roles in reverse chronological order, including the project title, role name, production company, and dates. Provide brief descriptions showcasing your character's attributes and contributions to the production, and use quantitative metrics when possible.

Training and Education:

Detail your formal education, including acting schools, workshops, and courses. Mention any degrees or certifications relevant to the entertainment industry.

Special Skills:

Highlight unique talents that set you apart, such as accents, dialects, musical abilities, dance proficiency, or specialized physical skills.

Awards and Achievements:

List any awards, nominations, or recognitions you've received for acting performances or industry contributions.

Professional Affiliations:

Mention memberships in acting guilds, unions, or professional associations to demonstrate your commitment to the field.

Portfolio Links:

Include links to your online acting portfolio, showcasing videos, photos, and clips of your performances. This provides an in-depth view of your range and talent.

Headshot:

Include a high-quality headshot that reflects your current appearance and captures your essence as an actor. Choose a professional yet engaging photo that resonates with casting directors.
Key Skills and Certifications For Acting Resumes:
When crafting your acting resume, highlighting the right skills and certifications is essential to capturing the attention of casting directors and industry professionals. Here are the key skills and certifications any good actor resume should include:
Top 5 Hard Skills for Actors
Emotional Range Mastery: Showcase your ability to authentically convey a spectrum of emotions, connecting with audiences on a deep level.
Character Immersion: Illustrate your skill in fully embracing and embodying diverse characters, delivering resonating performances.
Voice Modulation Expertise: Highlight your mastery of vocal techniques to express emotions and add depth to characters effectively.
Physical Expression: Emphasize your proficiency in using body language and movement to enhance character portrayal and stage presence.
Script Analysis: Showcase your capability to dissect scripts, understanding character motivations and dynamics for nuanced performances.
Top 5 Soft Skills for Actors
Adaptability: Demonstrate your agility in adjusting to different roles, genres, and directors' visions, contributing to versatile performances.
Collaborative Spirit: Illustrate your ability to work harmoniously with cast members, directors, and crews, enhancing production dynamics.
Empathy and Sensitivity: Showcase your capacity to connect with characters on an emotional level, delivering authentic and relatable performances.
Creative Problem-Solving: Highlight your knack for overcoming challenges and finding innovative solutions to enhance scenes and portrayals.
Resilience: Emphasize your ability to handle rejection and criticism while maintaining a positive attitude and dedication to improvement.
Top 5 Certifications for Actors
Acting Schools and Workshops: Highlight certifications from reputable acting schools and workshops showcasing your formal training.
SAG-AFTRA Membership: Illustrate your professional affiliation with the Screen Actors Guild-American Federation of Television and Radio Artists.
Acting Coaches' Endorsements: Mention certifications earned under the guidance of renowned acting coaches and mentors.
Dialect and Accent Training: Showcase certifications in dialects and accents, demonstrating your language versatility for various roles.
Stage Combat Certification: Emphasize your competence in safe and dynamic stage combat techniques, adding value to action-oriented productions.
Here's What People Are Saying About Us
Tips For Writing An Acting Resume
Creating a captivating actor resume requires capturing your unique talents to make a lasting impression on casting professionals. Follow these valuable tips to compose a resume that excels among other actors:
Highlight Relevant Roles: Emphasize acting roles that align with the projects you're pursuing, showcasing your fit for specific characters and genres.
Tailor for Roles: Customize your acting resume for each audition by focusing on experiences and skills relevant to the character and project.
Lead with Experience: If you have substantial acting experience, lead with the "Experience" section to showcase your professional journey immediately.
Showcase Variety: Demonstrate versatility by including a mix of genres, characters, and production types in your acting experience.
Be Concise: Keep role descriptions succinct while highlighting your contributions and impact on the project.
Include Training: Detail acting classes, workshops, and coaches you've worked with to highlight your commitment to improvement.
Showcase Special Skills: Mention unique talents, accents, or physical abilities that set you apart and enhance your versatility.
Prioritize Recent Roles: List recent roles first to highlight your current acting endeavors and maintain relevance.
Digital Portfolio: Provide a link to an online portfolio showcasing videos, headshots, and clips of your performances.
Proofread Thoroughly: Eliminate errors by meticulously reviewing your resume for grammar, spelling, and formatting mistakes.
By following these tips, your actor resume will effectively convey your passion, skill set, and readiness to contribute your talents to the entertainment industry.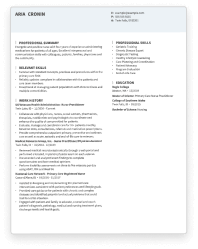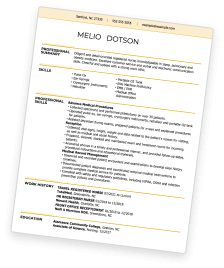 Save Time With Our Resume Builder
Key Takeaways
Acting resumes introduce performers to industry professionals, showcasing their versatility and skills.

Essential components include role diversification, audition success, script interpretation, collaborative excellence, and adaptability.

Effective resume structure encompasses visual impact, clear section labeling, font choices, emphasis techniques, and innovative headers.

Crafting an actor resume involves steps like including contact info, a headshot, tailored experience, education, special skills, and affiliations.

Highlighting both hard and soft skills, along with relevant certifications, is crucial to capturing casting directors' attention.
Save Time With Our Cover Letter Builder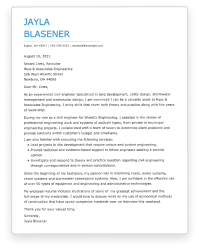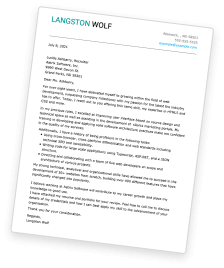 Actor Resume FAQ
Updated: November 22, 2023
Yes! A well-crafted acting resume is your calling card in the entertainment industry. It showcases your skills, experiences, and talents to casting directors and producers, helping you stand out and secure auditions for coveted roles.
Your acting resume should include your contact information, a career objective or summary, a list of acting roles, training and education details, special skills, achievements, physical attributes (if relevant), and links to your portfolio.
Format your acting resume with clear headings, bullet points, and a professional layout. Use a clean font, organize sections logically, and ensure readability. Consider incorporating visual elements that align with the entertainment industry.
To tailor your resume, focus on relevant experiences, skills, and attributes for each role. Highlight roles similar to the one you're auditioning for and emphasize your versatility by showcasing diverse experiences and talents.
While it's not a standard practice in all industries, including a professional headshot on your actor resume is common in entertainment. Make sure the headshot is high-quality, recent, and follows industry standards.
To make your resume stand out, focus on your unique experiences and talents. Highlight any special skills, awards, and accomplishments that set you apart. Consider using a modern, visually appealing design that reflects your personality.
While you can use a foundational resume template, it's important to tailor your resume for each specific role. Highlight experiences and skills that directly relate to the requirements of the role you're auditioning for.
An online acting portfolio is a valuable addition to your resume. You can create one by showcasing photos, videos, performance clips, and relevant materials demonstrating your range and talent. Various website-building platforms can help you create a professional portfolio.
Update your actor resume regularly, especially after each new role, training, or achievement. Keeping it current ensures that your resume reflects your latest experiences and accomplishments.