Featured In:
Table of Contents
Here are more resources that can help you
As an actor, you'll require a stellar resume that accurately reflects your personality and professional capabilities in front of the camera or on the stage. To learn everything about how to create an acting resume, study our writing guide, resume templates and tips.
Actor Resume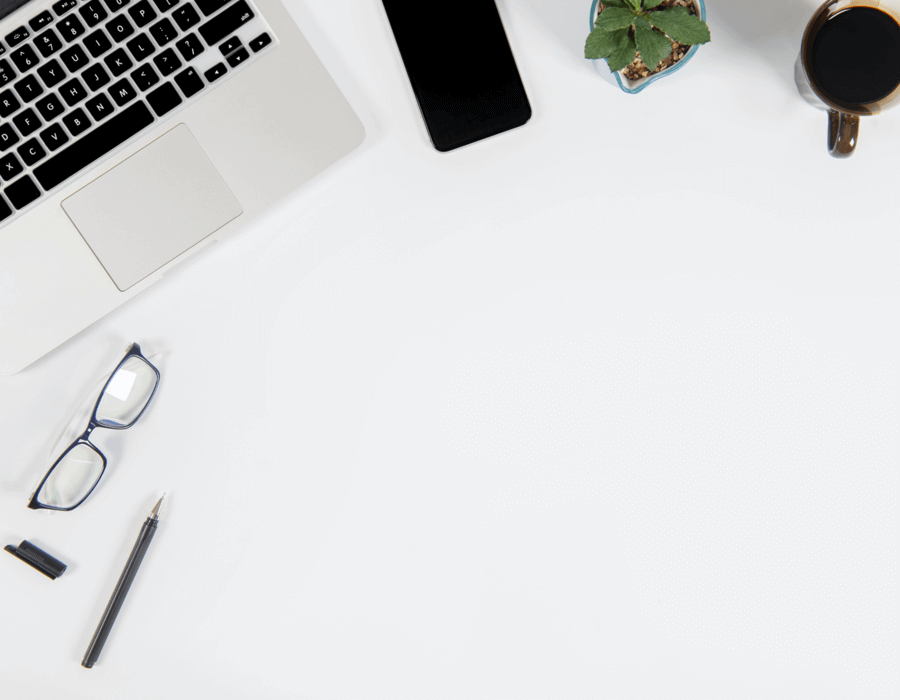 Actor Resume
This actor resume example shows you how to outline your experiences and highlight relevant skills in a minimalistic format.

An actor's resume must include the following information:

Your full name and your artist name, your phone number, email and your city and state.
An opening statement where you list essential professional information like the name of your agency, union affiliations, years of experience and main skill set.
Your previous roles and understudy experience are in reverse-chronological order.
A varied selection of soft, hard and technical skills.
An education section to list your degrees, courses and acting studio experience.
Custom sections for notable certifications or awards received.
Free Downloadable Resume Templates
Prepare to Write Your Resume
To make writing your resume a breeze, preparation is key. To make this process easy for you, we have compiled a few tips to consider before you begin writing.
Reference the role description you're applying for and highlight the relevant skills on your resume. For example, when applying for a lead role, state your previous experiences as a lead character. This rule can also apply to the movie or project genre. When your skill set aligns with what the casting agent is looking for, you'll be hard to miss.
Make a mental list of the characters you've played, projects' names and directors with the associated production house or studios. You'll need this information when building your work history section.
Search online to find out what different casting directors look for in an actor's resume. You can search for specific resume examples to get an idea about various layouts, fonts and designs. Once you get a basic understanding of what an acting resume looks like, you can spruce it up to showcase your creative personality.
Don't forget to shine a light on any notable experiences or accolades you've achieved. Separate any awards or special projects by film, TV and theater categories. You can organize these neatly in custom resume sections.
Although applicant tracking system (ATS) aren't generally used for acting resumes, that doesn't mean your resumes won't require the same precision. Spell-check your content, use readable fonts and choose a smart layout. Grammatical errors, mismatched designs or irrelevant skills on a resume can put off the casting director.
Choose the Right Resume Format
It's essential to figure out which resume format is the ideal fit for you. The three resume formats, chronological, functional and combination, organize your resume to enhance your strengths and downplay weaknesses. Based on the amount of drama schooling, skills and experience, you can select one of the three formats.
If you're a veteran actor with a career spanning over a decade, you can opt for a chronological resume. This format is excellent for highlighting steady career growth. You can detail your acting experiences and awards to impress the casting team.
Functional resumes work well for novices who have informal experiences, short job histories or gaps in employment. For example, an actor who studied film/TV acting and spent years performing in plays can utilize this format to showcase their versatility and soft skills.
The combination format is a great fit for actors who have three to five years of professional experience. This hybrid format has features of both chronological and functional formats and highlights your job history and skills.
Our resume formats guide will give you in-depth information about each format type.
Chronological

Functional

Combination
How to Write Your Resume With Examples
Our extensive step-by-step guide will show you how to efficiently craft an acting resume. Read through the writing tips and reference the examples to learn what you can or cannot include on your resume.
1. Write a strong career objective or summary statement.
Every resume requires either a summary statement or a career objective to summarize a candidate's professional attributes. Summary statements allow you to shed light on specialized skills and accomplishments while career objectives are better suited to define career goals.
For an acting resume, we suggest sticking to a summary statement. Your resume shouldn't just imply that you can play a role, it should show that you are prepared to tackle anything the role demands.
Let's compare these examples of a poor and great summary statement:
Poor example:
"Actor with 3 years experience, skilled in stage and on-camera acting. Studied under various acting teachers. Experience as PA in various studio films"
This summary statement barely gets by with the limited information it highlights. The applicant loses the opportunity to maximize on their accomplishments.
Good example:
"Acting professional with over three years of on-camera experience. Executed two plays with 90+ shows over the last two years. Adept at multiple accents, researching characters and embodying them with ease. Codirected an indie movie that was released on a digital platform."
What works in this summary:
Quantifying the training and experience that the candidate has.
Listing the acting skills that are common in theater and on-camera projects.
Highlighting the candidate's theater experience instead of the lack of on-camera expertise.
If you decide to opt for a career objective, reference this example:
"A recent media graduate with 2+ years of personal drama coaching. Performed in a play as a supporting lead with over 30 shows. Skillful at memorizing lines, portraying distinct characters and enjoys collaborating with fellow creatives."
2. Select and categorize your skills.
Every resume should have a listed skills section where you can flaunt your capabilities. Add at least six to eight relevant traits, including soft, hard and technical skills.
Since chronological resumes focus on the work history, one simple skills section will suffice. You can have multiple skills sections on combination resumes if you have a particularly diverse skill set.
For functional resumes, the skills are the principal section. List three to four main skills and expand each skill by adding quantitative accomplishments in bulleted phrases.
Check out this example to get a better idea of how to execute a functional skills section:
Skills
Creativity
Executed 20+ live performances of varied genres like comedy, horror and musicals in collaboration with production team.
Performed as lead in "The Three Musketeers" musicals for 86 shows within a year.
Co-wrote original dialogues for self-directed short film titled "Time."
Your resume should have a balanced ratio of the three skill types: soft, hard and technical. Reference the lists below for examples of acting skills by category.
Soft Skills are nontechnical, personal abilities that define your approach to work and how you work with other people. These skills aren't necessarily job-specific and can be used in the majority of industries. Some soft skills that you can add to your acting resume are:
Empathy
Creativity
Adaptability
Curiosity
Quick learning
Resilience
Commitment
Great recall
Confidence
Teamwork
Self-reflection
Ability to follow directions
Traits you acquire through education or practical experience are hard skills. These skills are industry-specific and may require formal training of some kind. Here are some relevant hard skills for your acting resume:
Stage presence and stagecraft
Accents
Storytelling
Voice-over or voice acting
Musicality (singing or playing an instrument)
Dance (ballet or tap specialization)
Script interpretation
Facial expressions
Improvisation
Martial arts
Technical skills pertain to your ability to employ tools of the trade. For example, an actor can possess any of these technical skills:
Proficiency in acting techniques such as classical acting, Lee Strasberg approach, Meisner technique, Stanislavsky technique or Stella Adler.
Knowledge of filmmaking such as terminology, camera angles, lighting or storytelling.
Head to our Resume Builder to find more relevant skills specific to acting. Hloom's writing tool gives you prewritten content and job-specific skills to personalize your resume in no time.
3. Showcase your work history.
Create separate categories for TV and film, theater and commercial or voice-over experiences. If you have a lot of acting credits, skip the projects where you worked as an extra.
Maintain a uniform format of credits by adding the character name, project title, production house and run-time or dates. Within each credit or experience, you can add bullet points to detail the tasks you carried out for the role.
For reference, look at these good and poor work history examples:
Poor example:
Work History
August 2021
Actor | The Three Musketeers | Los Angeles, CA
Acted in the play with some popular cast members.
Memorized the script and performed various emotional actions.
Participated in the press tour to promote the play.
This example is very scarce in valuable information. It reads unprofessionally and offers no skills to the casting manager.
Good example:
Work History
August 2021 - Present
Actor | Aramis | The Three Musketeers | LA Stage Productions | Los Angeles, CA
Performed in over 86 shows within a year alongside acclaimed actors in the stage production.
Memorized the drama script to showcase serious and humorous actions through facial expressions and body movements.
Completed the play's press tour, including TV, radio and video interviews to promote the play across the nation.
If you compare the examples, you'll notice that the latter describes the actor's experience instead of making vague statements like the first one.
These tips can aid you in crafting a powerful work history section on your resume:
Add quantifying data wherever possible. Instead of simply mentioning a play or sitcom, back it up with the show count to prove your experience.
Mention any additional activities that you carried out along with acting, such as attending a press campaign or dialogue writing workshop.
Curate your skills to the role you desire. For example, if you're applying for a job in a period piece perhaps list any fencing, horseback riding or language and accent skills.
4. Conclude your resume with your contact and education information.
Education
The education section of your resume can be used to mention your graduate or postgraduate degrees in acting, drama or performing arts. Some examples of acting degrees include BFA in Acting or Musical Theater, MFA in Acting and a Performing Arts Diploma.
Any traditional fine arts degree or personal coaching can be listed here as well. Make sure to specify your course, college or university name along with the years spent completing the degree. For private coaching, you can add your coach's name to your resume.
You don't have to have formal degrees to become an actor. In fact, acting master classes, workshops or theater training can count as formal education for actors. Don't assume that you cannot add any non-acting degrees to your acting resume. A media, communications or filmmaking degree is still worth pointing out if you can back it up with sufficient drama training or experience.
Certificates or Additional Formal Training
In case you don't have a full-fledged acting degree, you can add a section for certifications in your resume. If you have taken additional training to supplement your degree, you can also use this section to play up your expertise.
Certifications that an acting professional could have are:
UCLA's acting certification can help with developing on-camera skills along with voice, movement and improv techniques. You can also learn some essential audition tips to help seekers with booking an acting job.
Theatre Minor
The Theatre Minor from Boston University includes units such as stagecraft, dramatic literature, speech and movement for theater. Students can choose to focus on performance, dramatic literature or theater production.
Acclaimed actress Helen Mirren teamed up with MasterClass to teach acting through online classes. The lessons span over six hours with modules like script breakdown, human behavior and multiple case studies.
Certificate: The Acting for Camera Conservatory (Acting for Film, TV & Media)
AMDA's certification takes four semesters to complete and teaches you screenwriting, dance and on-camera acting techniques. You also get access to workshops for postproduction and self-tape.
The Lee Strasberg Theatre & Film Institute's four-week online classes welcome beginners to learn method acting. After the completion of Method 101, students can opt for their on-campus advance programs.
The following training programs can add to your acting education and make you a versatile performer:
Voice or vocal lessons
Accent training
Dance lessons
Body and movement
To reiterate, add your agent or manager's contact details to your acting resume without fail. Your contact information should include your active mobile number, business email and your current location. If you have a website that includes your reels or performance pictures, you can add that link in your contact information.
Free Downloadable Resume Templates for Actors
These are some actor resume templates you download for free and edit on your favorite word processor. After downloading your favorite template, replace the filler text with your information and smooth out any formatting hiccups.
FAQ
What can I add to my resume if I don't have an acting school degree?
The great thing about acting is that you don't need to have a bachelor's or master's in acting. However, it's always helpful to opt for certification or specialized acting courses to gain relevant skills. Not only would you learn acting skills but you'll also get used to filmmaking jargon and environment. You can join theater clubs or conservatories to acquire some performance experiences. These performances and certifications can be a great addition to your acting resume.
What information do casting directors look for in a resume?
It's important to list out your acting roles along with the project names, directors and studios in the resume. Include your agent's contact information and associations with unions such as SAG-AFTRA, IATSE or Actors' Equity Association. Offbeat or special skills like vocal training, accent fluency, ballet experience or stunt training can also catch a director's attention. Don't forget to include your updated headshot.
Is there anything that I shouldn't add to my acting resume?
Never include your home address in your acting resume. Simply stating the current city is enough. Don't promise to excel in a skill you aren't confident in. Additionally, you can skip any skills that don't seem relevant to the acting role for which you're applying.