Featured In:
Table of Contents
Here are more resources that can help you
When applying for a cinematographer job, your resume needs to demonstrate your creativity, keen eye for detail and ability to tell stories through a camera. With the help of this comprehensive guide and practical examples, you'll learn how to write an effective resume in no time.
Our career experts have created free resume templates and job-specific resume examples to guide you through the job search process.
Cinematographer Resume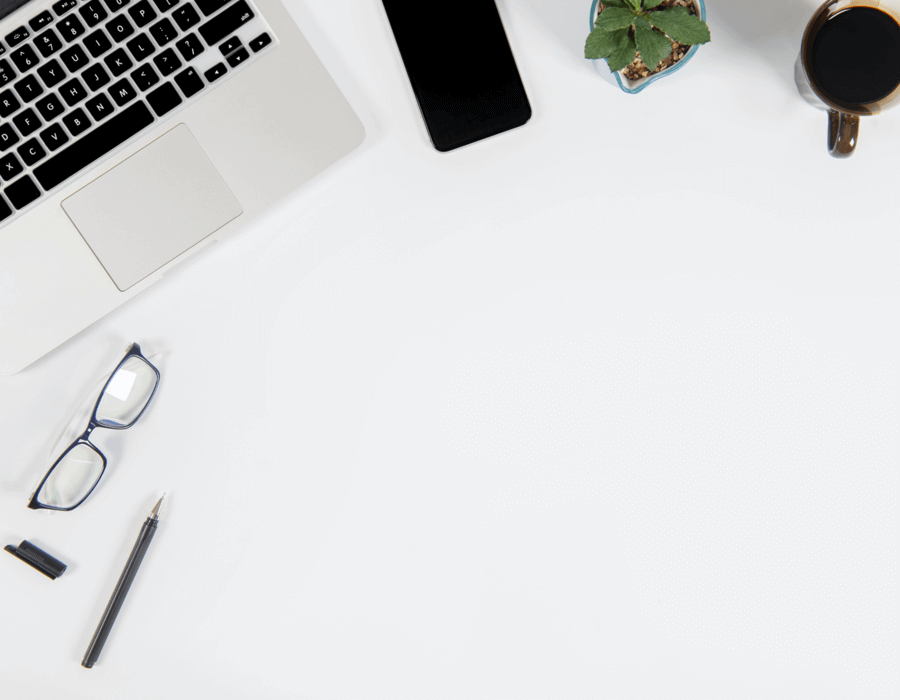 Cinematographer Resume
To start, check out this cinematographer resume example so you can see how your finished product should look. You will see the main resume sections and what to include in each one in this resume example.

Every resume should ideally contain the following:

A section to list contact information with basic details such as your name, email, phone number and location.
A compelling professional summary or objective statement.
An overview of your work history in reverse chronological order with quantifiable achievements.
A section to list your hard, soft and technical skills.
An education section that details your educational background.
Any optional custom sections for adding credentials, such as certifications, licenses or awards.
Free Downloadable Resume Templates
Prepare to Write Your Resume
To write a resume that can increase your chances of getting an interview, you must list all the necessary documents you need beforehand. If you are still uncertain of its structure, the following list of tips and pointers will help.
Find out the skills and qualities recruiters are looking for in a candidate. List these skills and qualities and check if you possess any of them. Cinematographers should possess originality, adaptability and have excellent color theory skills.
Compile a list of your past work achievements to help you stand out in the application process. For example, mention how you created appealing and unique visuals and the number of hours it took you to create them.
Your resume will be reviewed by employers and an applicant tracking system (ATS). To avoid being flagged by the ATS negatively, keep your resume free of spelling and grammar errors.
Avoid unusual fonts and formatting and do not overuse terms like "diligent" and "creative worker." When using acronyms well known in your industry, include both the word and the acronym. Example: "visual effects (VFX)."
Check out other cinematographer resume examples. An example resume can provide insight into what a candidate's resume may look like when applying for a similar position. In addition, you can gain knowledge about how to craft the resume's content and how to format it.
Choose the Right Resume Format
The first step in writing an effective resume is choosing the right resume format. Based on your experience level, you can choose from three formats: chronological, functional and combination. Each of these formats will tailor your resume to highlight your strengths and downplay any weaknesses. Let's go over each resume format to decide on the one for you.
A chronological resume format's primary section is the work history. If you're a cinematographer with a consistent career spanning over ten years of experience in diverse projects, the chronological resume is ideal.
The functional resume format is the most practical choice for candidates with little work experience. Recent film school graduates can use this format to highlight their relevant skills while understating their lack of traditional work experience.
Candidates considering switching careers into cinematography or moving up from an assistant position to a lead role will benefit from the combination format. Combination resumes strike a balance between the importance of relevant experience and skills.
Learn the ins and outs of each resume type with our resume formats guide.
Chronological

Functional

Combination
How to Write Your Resume With Examples
Our step-by-step guide will thoroughly explain how to write each section of your resume. Follow our job-specific resume-writing tips and reference the resume examples to create an interview-ready resume.
1. Establish a clear career objective or summary statement.
You can employ two different strategies for the opening section of your resume: the career objective or the summary statement. We recommend that cinematographers use the summary statement for their resumes since it demonstrates how the candidate can fulfill the job requirements and the employer's needs. Entry-level cinematographers or those switching careers or reentering the workforce may benefit from establishing a career objective that focuses more on your goals and how you plan to achieve them.
Here is a poor and a good example of a career objective:
Poor example:
"I am looking for a role as a cinematographer. Recently, I completed my degree program and gained knowledge about cinematography. I am very keen to work for your production company and gain more knowledge to advance my career."
The career objective presented here is a weak example, as it identifies only the aspirant's objective without mentioning their skills.
Good example:
"Recent graduate of film studies looking forward to working as a cinematographer. Detail oriented and well organized individual with a passion for storytelling. Have experience in handling high-end cameras. Keen to gain more experience and knowledge of the nuances of cinematography by working with your production team."
The example below is better because it balances the lack of experience by:
Emphasizing the candidate's skills and educational background.
Mentioning expertise with cameras and the ability to use them.
If you decide to opt for a summary statement strategy, follow these writing tips to craft a statement packed with valuable information:
Include two or three skills that are relevant to the role, as described in the job description.
Include quantifiable contributions, such as the number of projects worked on and the number of teammates managed.
If you have any relevant certifications or internship experiences, share them.
The following is a sample summary statement that can help you develop a functional strategy:
"Dedicated cinematographer with more than 12 years of experience. Adept at organizing shoots, supervising studio set up and lighting arrangements. Have a thorough understanding of film techniques and working with cameras. Additional knowledge of editing and directing song sequences. Exceptional planning and crew management skills."
2. Organize your skills by category
Your resume should include a section that accentuates your skills. List at least six to eight skills in this section. You can incorporate additional skills into your resume by mentioning them in the work history section and professional summary when describing your accomplishments.
In a chronological resume, the skills section consists of a simple bulleted list. In the functional resume, the skills section includes three primary skills accompanied by a couple of informative points. Each bullet point in the expanded skills section outlines specific tasks and accomplishments that substantiate your potential.
Below is an example you can use to understand better:
Skills
Camera Operation
Researched locations extensively to understand weather conditions, sun position, lighting conditions and shoot efficiently.
Utilized the latest technology and equipment to help develop better quality videos and photos for several projects.
Managed sophisticated cameras and preserved footage by organizing and tagging it with metadata.
In this example, the candidate was much more specific when describing tasks. They also included metrics to substantiate their claims.
Don't repeat skills you have already mentioned on your resume. To avoid repeating skills, make sure you have a diverse selection of the following skill categories: soft, hard and technical.
Soft Skills are intangible skills that determine how the candidate functions in a social setting or work environment. A few soft skills for cinematographers are:
Communication skills
Creativity
Problem-solving
Attention to detail
Multitasking
Flexibility
Time management
Organizational skills
Ability to make creative decisions
The term hard skill refers to skills a candidate acquires through education, experience or training. These skills are specific to the job and are necessary to execute the tasks dexterously. The following are some valuable hard skills for cinematographers:
Ability to organize and manage equipment
Team management
Storytelling and visualization skills
Knowledge of lighting techniques
In-depth understanding of cameras
Knowledge of postproduction techniques
Awareness of film production techniques
Database management
Calendar management
Inventory management
Color correction, shading and grading
Technical skills refer to the candidate's abilities using the tools and technologies common in the industry or role. A cinematographer can have, for example, the following technical skills:
Knowledge of video editing software such as Adobe Premiere Pro and Final Cut Pro.
Familiarity with video and audio formats, including MOV, WMV, AVI, MP4, MP3, M4A, FLAC and WAV.
Know-how about digital video editing, motion graphics and other postproduction techniques.
Expertise in handling high-end cameras such as Arri Alexa, Sony, Canon, IMAX, Red Epic and Blackmagic.
With our Resume Builder, you can find more relevant skills for your cinematographer resume. Create a resume in minutes with our pre-written content and suggested skills using our resume writing tool.
3. Showcase your work history.
Your work history should contain a list of all the roles you've had during your career listed in reverse chronological order. The first role that should appear in this section is your current job. If you're currently unemployed, start with your most recent job and work backward until your first relevant position.
Each work history entry on a chronological resume should include the job title, company name, location and dates of employment. Along with that general information, you should add three to four bullet points that describe your most impressive accomplishments. To better understand how to write this section, look at these examples of poor and good work histories.
Let's compare a poor and a good example of a work history section:
Poor example:
Work History
February 2017 - Current
Cinematographer | Triptown Media | Los Angeles, CA
Manages shoots regularly
Handles equipment and footage for several projects
Creates original content for several projects
This example doesn't explain the role's responsibilities or any of the candidate's achievements in detail. Without quantifiable accomplishments or skills, this work history seems generic.
Good example:
Work History
February 2017 - Current
Cinematographer | Triptown Media | Los Angeles, CA
Coordinates and schedules shoots for more than 25 projects, doing extensive research on locations, weather conditions and lighting conditions.
Transports equipment safely between sites for at least 17 projects. Archives and preserves footage using metatags.
Creates original, visual-enhanced content based on the knowledge of the most current trends and techniques for 20 projects.
Compared to the previous work history section, this one is more comprehensive. This work history speaks of the candidate's caliber by including examples of responsibilities and accomplishments.
The following pointers can help you build a strong work history:
Outline the job requirements. Give examples of your accomplishments and tasks that seem relevant to the open role. If you know the project requires a lot of on-location shooting, mention your experience doing location scouting.
Be sure to include quantifiable achievements, such as the number of days spent researching the right site and the number of crew members managed. These numbers and metrics substantiate your claims, making you a more solid choice.
Recruiters want to know if you have the skills to handle the role's challenges. Use keywords from the job advertisement that match your skills and mention them on the resume.
4. Finish your resume with your contact information, educational background and custom sections.
Education
Having a degree in film studies or cinematography can always give you an edge over other candidates who lack such valuable degrees. Take advantage of the education section to show off any film or audiovisual communications degrees you have.
First, list your most recent degree or diploma when mentioning your educational background. In your education section, include the name of your degree, the institution's name and location, as well as your graduation date.
To avoid discrimination from employers, candidates with a high school diploma or GED must omit the graduation date. If you have done any particular course relevant to the role, mention the same in this section.
Certifications, Licenses and Custom Sections
If you've got certifications that complement your cinematography studies and skills, add a section to your resume to list all certifications, licenses and training you've received.
Some standard certifications for cinematographers are:
This two year degree course can provide you with the necessary skills and knowledge to learn the nuances of filmmaking and hone your skills as a cinematographer.
The program prepares aspiring cinematographers or directors of photography by teaching them how to use lighting, camera and composition to tell a visual story.
The course allows students to become skilled at storytelling and master the latest technology.
This verifies your expertise in Microsoft Office Suite, including Word, PowerPoint, Excel, Outlook, Access and more.
You may want to consider the following courses as you advance in your career:
Digital Cinematography
Composition and framing for motion picture camera
Language of filmmaking
Lighting Workshop
Keep your contact information straightforward. Include your full name, city and state of residence, active phone number and professional email address.
Free Downloadable Resume Templates for Cinematographers
Utilize these free cinematographer templates to create impressive resumes on any word processor. Simply download the templates and replace the sample text with your information, and format the resumes as needed.
FAQ
Updated: March 06, 2023
What are the top three skills of a cinematographer?
Although every filmmaker has a particular skill set and style, a cinematographer needs some basic skills to set a film's narrative effectively. Three top skills any cinematographer must possess are:
Strong communication skills
A creative eye
Extensive knowledge of lighting techniques and color theory
How can a cinematographer stand out?
If you're a cinematographer that wants to stand out, you must develop a solid visual style. Besides having a strong skill set, relevant technical knowledge, a creative eye and the ability to understand the director's vision, knowing what's unique about your vision and communicating it in an interview will aid you in standing out among your competitors.
What is a good objective statement for a cinematographer?
A good objective statement clarifies what you want to achieve in your role and how your inclusion in the team can benefit the company. For example, an objective statement for a cinematographer could state that the candidate "looks forward to working with a creative team to learn shot preparation, crew management and improve lighting skills." Consistently demonstrate how you can benefit the firm and inform them that having the required knowledge can make you more effective and productive.