Featured In:
Table of Contents
Here are more resources that can help you
For a costume designer job, you'll need a resume that will reflect your creative flair, attention to detail and ability to manage time. To help you write a resume that hits all those points and more, we have created a comprehensive guide and paired it with practical examples.
Costume Designer Resume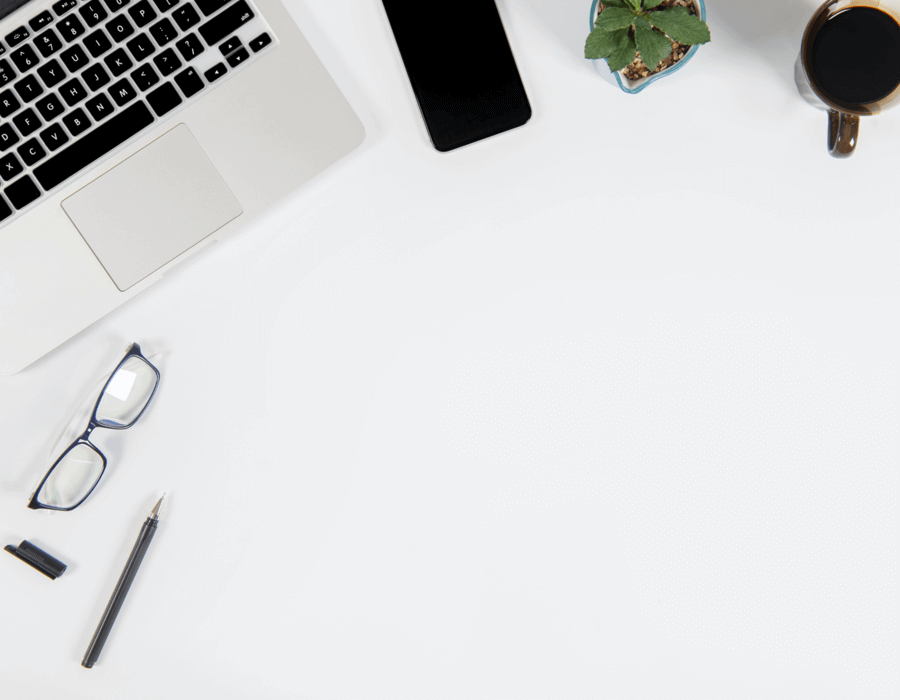 Costume Designer Resume
Master how to format your resume by including each of the following sections and studying this costume designer resume example.

Your resume should contain the following:

Your contact information including your name, email, phone number and location.
A compelling professional summary or objective statement.
A work history section listing all your work experience in reverse-chronological order along with details of quantifiable achievements.
A section accentuating hard, soft and technical skills.
An education section that lists your degree and school.
An optional custom section to add credentials, such as certifications or awards.
Free Downloadable Resume Templates
Prepare to Write Your Resume
Having all the necessary documents and details on hand is imperative when writing a resume. It can be challenging to create an impressive resume if you have not prepared well.To ease the resume-writing process, we have designed a list of tips and pointers to help you create a distinguished resume.
Analyze the job description thoroughly to identify skills and essential qualities needed for the job. Employers often expect costume designers to understand different types and styles of garments, produce creative and original designs, and understand the script's requirements. Having most of the relevant skills will give you a high probability of being considered for the position.
Keep a list of all your accomplishments on hand because they play a key role in your resume. Add details such as how research helped you create original designs or the number of hours dedicated to designing the costumes.
Recruiters and an applicant tracking system (ATS) scan your resume. To avoid ATS negatively flagging your resume, keep it free of spelling and grammatical errors and avoid overusing terms such as "self-starter" or "hard worker." When using acronyms, use both the full term and its respective acronym. Example: "the Costume Designers Guild (CDG)."
Browse and review resume examples. An example resume can show you what a candidate's resume may look like for a similar position. This will also help you in crafting the resume's content.
Choose the Right Resume Format
Choosing the best resume format that'll highlight your credentials is crucial to expertly accentuate your strengths and downplay your weaknesses. You should select the most suitable format before you begin to write your resume so you are clear on how you'll structure the contents. You can choose from three different formats depending on your level of experience: chronological, functional and combination.
For candidates with over 10 years of experience in the costume design industry, the chronological format is best since it emphasizes their extensive work history.
Candidates with minimal or no prior work experience can opt for the functional resume, which emphasizes the candidate's design, sketching and sewing skills.
Candidates considering switching career paths, applying for a senior costume designer role, or returning to work after a gap should consider using the combination format. This format strikes a balance between skills and work experience.
Our resume formats guide will provide more information about each type of resume format and how to use them.
Chronological

Functional

Combination
How to Write Your Resume With Examples
To help you create an impactful costume designer resume, we have compiled this step-by-step guide with tips and guidelines that will land you your dream-job interview.
1. Start with a remarkable career objective or summary statement.
For the opening statement of your resume, you can choose between either a career objective or a summary statement. For a costume designer's resume, we suggest using the summary statement since it focuses on what you can offer in the role. A career objective, on the other hand, is an ideal strategy for entry-level positions, career changers or employees with gaps in employment who would rather explain their goals and career direction.
Consider this hypothetical situation to gain a better understanding:
Due to unavoidable circumstances, you had to take a break from employment after working for three years. Currently, you are looking to reenter the workforce after a two-year break. The career objective you create for this role should clearly state what your goals are in this position, with a focus on skills you've learned and developed throughout your previous employment.
Please refer to the example of a poor and good career objective below.
Poor example:
"Looking for the role of a costume designer after a gap of two years. I had to take a break due to personal issues and now want to return to the industry. It would be ideal for my career if you could consider me for the role."
Career objectives such as this tell us little about the candidate's skills and focus on their past work experience rather vaguely. Therefore, this is considered a poor example.
Good example:
"Experienced costume designer with three years of prior experience. Adept at adapting to the latest trends and incorporating them into designs. As a result of the pandemic, I had to quit my job from 2019 to 2021 and relocate to my hometown. During this time, I developed a unique set of creative skills in digital patternmaking and Native American textile creation that will help me seamlessly transition into this role."
According to this career objective, the employment gap is explained positively by:
Recording creative skills gained during the gap.
Clearly indicating that the prior experience can contribute to the role.
Explaining the cause of the employment gap and being honest about it.
Take a look at this example of a summary statement and choose your strategy carefully:
"A creative and enthusiastic costume designer with a dynamic skill set who eagerly takes on new challenges. Bringing over three years of experience, excellent time management skills and strong research skills. Proficient at supervising costume fittings and dress rehearsals."
2. Carefully select and categorize your skills.
Your resume needs a section dedicated to listing six to eight skills. However, you can add more skills in other sections of the resume by mentioning them in the content of your work history and professional summary.
Moreover, in a chronological resume, skills are simply listed one by one, whereas, in a functional resume, the skills section is more elaborated. In the functional resume's skills section, three skills are listed, each one followed by bullet points detailing accomplishments and honors that demonstrate how you've employed those skills.
Here's an example that will help you gain a better understanding of this section:
Skills
Creative thinking
Interpreted the script's requirements to effectively research and design costumes for 20-25 crew members.
Repurposed and redesigned old fabric and clothes to impart a fresh look for three projects.
Developed, designed and printed new fabrics for several clients in a week using inspiration boards.
This skill section details the candidate's duties, responsibilities and achievements while providing metrics to support them.
An important note is to ensure skills are not repeated throughout the resume by double-checking your work. Also, highlight your skill set by listing all three types of skills: soft, hard and technical.
Soft Skills are not specific to one job, but rather are inherent characteristics. They are nontechnical, core skills that determine how a person will function in a work environment. For instance, costume designers may possess the following soft skills:
Excellent communication
Planning and organization
Creative thinking
Intercultural fluency
Detail-oriented
Problem-solving
Multitasking
Teamwork
Presentation skills
Time management
Hard skills are technical, job-specific skills that one acquires through educational training, courses or experiences. The following are some hard skills costume designers may require:
Dressmaking knowledge
Knowledge of lighting techniques
An understanding of camera angles
Well-versed in production processes
Negotiation skills
Inventory and supply management
Digital literacy
3D designing skills
Environmentally sustainable fashion practices
Drawing and sketching
Technical skills refer to the candidate's capability to understand the tools and technologies of their trade.
For instance, costume designers should possess the following technical skills:
Prowess in designing software, such as Adobe Illustrator, Photoshop and Corel Draw
Proficiency in computer-aided design CAD programs
Knowledgeable about customer relationship management software, such as Salesforce, Zoho CRM and HubSpot
Expertise in MS Office, i.e., Word, Excel, PowerPoint
Our Resume Builder features more job-related skills for costume designers and will assist you in writing your resume more quickly with suggested skills and prewritten content.
3. Craft a detailed work history section.
The work history section of your resume must list your current or most recent job first, followed by the previous jobs in reverse-chronological order.
The job title, company name, company location and dates of employment must accompany each entry. Below each job, describe your tasks and most impressive accomplishments in three or four bullet points.
An effective work history section should do more than simply list your daily duties, which is why you should include details about accomplishments and special projects that made you stand out in the role.
Compare the following examples to understand the difference between a poor work history section and a good one.
Poor example:
Work History
March 2015 - Current
Costume Designer | Ethereal Designs | Miami, FL
Researched design trends.
Reused old clothes for new costumes.
Designed costumes for many clients.
The example doesn't describe tasks in detail or mention any specific accomplishments. This work history lacks quantifiable achievements or skills and hence, seems mediocre.
Good example:
Work History
March 2015 - Current
Costume Designer | Ethereal Designs | Miami, FL
Conducted research to design different costumes for 17 artists on a historical project that required garments for multiple time periods.
Repurposed and reused existing costumes to create innovative designs for a special project focused on sustainable fashion and its influence on the environment.
Worked with several clients and production companies, designing costumes for more than 33 projects and 11 stage shows.
In this work history entry, the tasks are described in more detail. This work history conveys a candidate's efficiency by including specific examples of job functions and supporting them with figures.
Here are some suggestions that you can keep in mind to make your work history more impressive:
Identify the job requirements and detail the skills, tasks and responsibilities that show how you can contribute to this new position.
Include quantifiable achievements such as the number of hours spent on research or the number of costumes created. These metrics will show that you've made a significant impact on your former job.
Match your skills with the keywords in the job ad to demonstrate your suitability for the position.
4. Conclude with your contact information, an education section and custom sections.
Education
As a costume designer, fashion sense and an understanding of dressmaking are often sufficient qualifications to land a job. However, a degree or diploma in fashion design or costume design will give you an advantage in the job market.
Whether the degree is related to costume designing or not, you can include the names of all your professional degrees in the education section. List your degree, name of the institution, its location and graduation date. If you have recently finished any diploma course in costume designing, list it first in your academic qualifications.
You don't need to include your high school diploma in your education section if you've already listed superior education degrees. However, if your highest level of education is a high school diploma or GED, we suggest omitting the graduation dates to avoid possible hiring bias due to your age.
Certifications, licenses and custom sections
Today's fast-paced world has made technology a dominant force in every field, even in the arts and creative industries. Designing is no longer just about creativity or artistic excellence. In this competitive market, completing some certificate courses is an excellent way to gain an edge over other candidates.
Certifications a costume designer can have are:
This certificate program offered by the Massachusetts College of Art and Design teaches students the fundamentals of fashion design, including costume design. It's a great alternative for anyone who wants to develop their skills in the industry and get a credential to boost their credibility.
Fashion Design Certificate - The New School
This online program consists of eight courses designed to help you master the technical skills of the craft, from concept ideation to finished product.
Fashion Sustainability certificate
Designed with the future of the planet in mind, this certificate course is perfect for those who want to delve into the world of sustainable fashion.
Working knowledge of Microsoft Office Suite products, such as Word, PowerPoint, Excel, Outlook, Access and more is invaluable. During this course, the candidate will learn how to maintain excel sheets, create presentations, and more.
The following courses may be of interest to you as you progress in your career:
Clo3D Virtual Fashion Design
Graphic & Digital Design Certificate
3D Arts Undergraduate Certificate
Keep your contact information short and simple. Only list your full name, city and state, phone number and professional email address.
Best Free Downloadable Resume Templates for Costume Designers
Below you will find some free costume designer templates you can use with your preferred word processor. Simply replace the sample text with your information and format them as needed.
FAQ
Updated: March 06, 2023
What are the top three skills of a costume designer?
Costume designers must have a diverse skill set to match the variety of their roles. While each project has its specific requirements, the top three essential skills that every costume designer should have are:
Capability to ideate and create costumes that meet the needs of the script.
Stay up to date with the latest fashion and design developments.
Superior time management skills and the ability to work under tight time constraints and budgets.
How can a costume designer stand out?
Costume designers need to demonstrate more than creativity to stand out in this highly competitive market. A portfolio of your best work, along with a summary of your process is the best way to show potential employers your academic-level research skills and creativity. Additionally, communication skills, expertise in design software and knowledge of the performing arts will make you a desirable candidate.
What is a good objective statement for a costume designer?
A good objective statement must outline what the candidate hopes to accomplish in the role and how their contribution will benefit the company. A costume designer's objective statement could state that the candidate "wants to participate in a project that explores the diverse field of costume designing and learn about stage production." It is always important to emphasize how your skills and inclusion in the team can benefit the organization and how expanding your knowledge will increase your productivity.