Featured In:
Table of Contents
Here are more resources that can help you
An animator is in charge of creating the animations and special effects utilized in the film industry.Their role requires creativity, time management and appropriate technical knowledge. Your resume should communicate these traits to prospective recruiters at a glance. We can help you draft a compelling resume with our tips, suggestions, tools and practical examples. Let's walk you through how to write a resume that can get your foot in the door to your dream role!
Animator Resume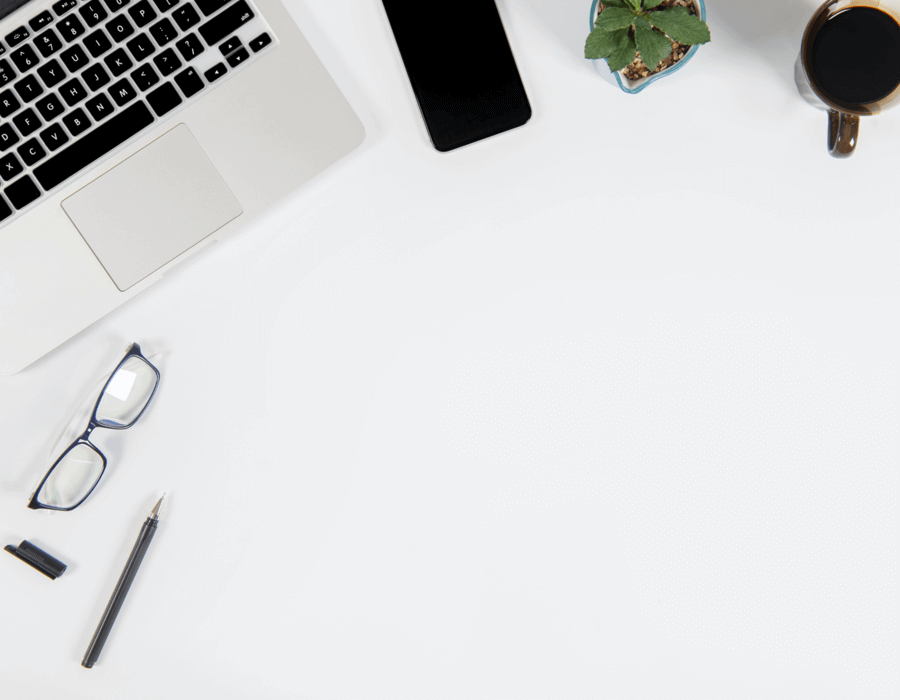 Animator Resume
Consider the animator resume example, these are some of the essential items every resume includes:

Add your name, location, phone number and email address at the top of your resume.
Write an impactful summary statement or career objective.
List your job titles in reverse-chronological order in the work history section.
Include your relevant soft, hard and technical skills in the skills section.
Showcase your academic information and achievements in the education section.
Highlight essential certifications and licenses in custom sections.
Free Downloadable Resume Templates
Block Colour

Orange Stem Skills
Prepare to Write Your Resume
If you find the resume-writing a challenging or time-consuming process, let us help make it hassle-free. Take a look at the steps you should complete before you start writing. This will ensure that you feel prepared and more confident when you start to craft your resume.
Keep your resume short and to the point. Employers and hiring managers must sift through hundreds of resumes and spend only a few seconds on each one. A lengthy and difficult-to-read resume may result in rejection, so add only what's necessary and nothing more. Compiling a list of your skills, jobs, tasks and achievements will make it easier to choose the most impressive ones and leave out the rest.
It's essential to closely read the job description for the position you're interested in. Ensure your skills, experience, academic qualifications and accomplishments on your resume match those listed in the job requirements. This will proves you're the right person for the job.
Check your resume for any spelling, syntax or grammatical errors. Having a clean and well-organized resume that uses a readable font, makes it user-friendly for applicant tracking systems (ATS), which some recruiters use to scan resumes. It also helps to include specific keywords from the job ad, like "character sketches," "dynamic posing" and "great time management."
Ensure your language and content is professional. For example, don't list personal social media accounts that aren't for displaying your work or include an email address that has an unprofessional name — like, anarchy.rebel101@xyz.com. Your resume should communicate your professionalism and fit the role every step of the way.
Go through animator resume examples for reference from others in your field. Seeing how your peers do it can help you get a better idea of how your resume should portray your professional capabilities.
Choose the Right Resume Format
You have the content you'll include in your resume ready, but what format will you utilize to accentuate your strengths while minimizing any visible weaknesses? Selecting an appropriate resume format is an integral part of the resume building experience.
There are three kinds of formats: chronological, functional and combination.
The chronological format is the standard and preferred by most recruiters. It provides a clear overview of your work experience as well as displaying a candidates extensive work history.
The functional format focuses on skills over experience. This format is ideal for entry-level candidates and freelancers with little experience in a particular job or industry.
The combination format is the mix of chronological and functional, focusing on skills and work experience evenly. This format works for midlevel professionals, career changers and those seeking a promotion.
Visit our resume formats guide to learn more about each type of resume, how it can be executed and which one is best for you.
Chronological

Functional

Combination
How to Write Your Resume With Examples
The animation industry can be very competitive, as such you'll need to create a resume that will help you move to the interview round. It can be challenging to convey your artistic talent through words on a page, but this is where we come in with our thorough guide to assist you.
1. Focus on the opening statement.
Your resume's opening statement serves as an introduction to your professional qualifications, skills, experience and achievements. This is the first step in demonstrating that you are the best applicant for the animator position.
You can use two strategies: the summary statement or the career objective.
For candidates with substantial expertise in the animation industry, the summary statement is a frequent tactic. To increase your employability, mention two to three skills, your years of experience and at least one accomplishment. If you're an entry-level professional, the career objective technique can help you highlight your knowledge and skills from previous projects or training and your aspirations to use them for the benefit of the employer.
Here is a comparison of a poor and good example of a career objective.
Poor example:
"A hardworking individual passionate about art, looking for the animator position at Deluxe Games. Eager to learn and create a whole new gaming experience through my work."
The above example lacks certain necessary details, such as the candidate's skills or what contributions they can make to the role.
Good example:
"A graduate in animation, with significant experience in developing webpages and advertisements to support product branding as a graphics intern. Skilled in rigging and storytelling, with a good understanding of the animation pipeline. Great adaptability to new trends and art styles. Eager to work as an animator at Deluxe Games."
So, what makes this example better and more impressive than the former?
The candidate begins with their educational qualification, which is relevant to the animator position.
The graphic intern position helps employers understand the areas in which the candidate has experience in.
The candidate lists a few skills essential for the role.
If you are an experienced animator, on the other hand, consider these tips to write a summary statement:
Mention your years of experience and your primary areas of expertise. Employers will be able to see the breadth of your abilities due to this.
List two to three abilities that you can use to help with tasks and projects.
Mention important accomplishments and quantify them, such as the number of roles you've animated or the average time to complete a project. You can also mention any accolades.
Read the summary statement given below:
"Talented and creative animator with over eight years of experience in the gaming industry working on AAA titles. Proven ability to manage time and pay close attention to details. Animated over 120 characters, each with individual styles. Eager to work as an animator for Deluxe Games and contribute to leading-edge games."
2. Keep an effective skills section.
In the skills section, list six to eight of your relevant abilities which will help you undertake your job's responsibilities. Ensure that you do not add the skills you have mentioned in your professional summary or in another section. We recommend referring to the job description to understand the skills the employer is looking for.
In the functional format, however, the skills section consists of your top three to four skills, supported with duties and achievements that illustrate your expertise level and potential.
We have prepared an example for you to understand how the functional resume's expanded skills section works:
Skills
Graphic Design
Studied customer briefs and implemented designs to comply with their requirements.
Created 3D housing models for three construction companies and achieved timely deliveries.
Designed characters and elements for a short story website maintaining 100% accuracy with the narrative.
The skills section provides the essential details about tasks and duties backed by numbers and quantifiable achievements.
Whether writing a listed or expanded skills section, ensure you have a good mix of soft, hard and technical skills relevant to the animator role to improve your chances of being considered for an interview.
Soft skills or personal attributes can be acquired throughout your career and are essential in communicating and working with co-workers or customers. A few essential soft skills for animators are:
Great time management skills
Creativity
Collaborative or teamwork skills
Good listening skills
Verbal communication
Decision-making skills
Problem-solving skills
Stress management
Reliability
Open to new thoughts and ideas
Ability to analyze and work on instructions
Hard skills are job-specific skills required to facilitate productivity, efficiency at work and complete tasks. A few hard skills for animators are:
Animation compression techniques
Rigging or skeletal animation
Skinning
Graphic design
Storyboarding
Game engine skills
Dynamic posing
Optimization and multi-threading techniques
Knowledge of gaming consoles
Photogrammetry
Technical skills refer to the knowledge and expertise of digital tools and software. A few recommended technical skills for animators include:
General-purpose GPU programming such as OpenCL and CUDA.
Real-time 3D creation tools such as Unreal Engine, Maya, GameMaker, Blender, 3DS Max.
Facial expressions analysis such as FACS.
Proficiency in 3D math such as GeoGebra and Cabri 3D.
Programming languages such as Python, C++.
Adobe Creative Cloud such as Photoshop, Illustrator, AfterEffects.
You can look for more job-specific skills for the animator position in our Resume Builder to help you complete it in no time!
3. Highlight your extensive work experience.
The work history section of your resume is crucial since it highlights your qualifications for a particular position. In reverse-chronological order, list your current and past employment titles. In each entry, include your job title, the name of the company, its location and your employment dates.
Each title should be followed by three to four bullet points summarizing your tasks and most noteworthy accomplishments. The exception is for functional resumes, which do not go into detail about job titles.
Take a look at the comparison below between a good and poor work history entry.
Poor example:
Work History
February 2018 - Current
Animator | Deluxe Games | Miami, FL
Develop new stories and characters.
Collaborate with other teams to work effectively.
Animate characters for Minecraft.
The work history above does not provide enough details regarding tasks, responsibilities and accomplishments. Let us make it impressive and detailed.
Good example:
Work History
February 2018 - Current
Animator | Deluxe Games | Miami, FL
Have developed over 130 stories and characters, working closely with three graphics interns.
Collaborate with gaming programmers and developers to create high-quality animation.
Have animated 90+ characters for Minecraft.
This job history entry is thorough and contains the necessary information, adding also particular tasks, responsibilities and successes backed up with data to effectively express a candidate's ability.
Consider the following tips to achieve an excellent work history section for the animator resume:
Use strong action words and phrases to draw attention to important information and help you stand out to recruiters. For example: use terms like "developed," "collaborated" and "mentored" to describe your duties.
Keep your work history section brief and to the point, and only include relevant job titles. This will prevent your resume from becoming overly lengthy. Also, to make your resume is ATS-friendly, use keywords from the job description.
Instead of outlining only your tasks and responsibilities, concentrate on your tangible accomplishments. For example, mention the number of characters created.
4. Add your contact information, education and any custom sections.
Education
The education section will list your academic details and achievements. Include each entry in the following format: degree, name of the institution, its location and your graduation dates.
If you have more than two years of experience, just add your university or college degrees in reverse-chronological order. If you are an entry-level candidate, put your education section above the work history section or include significant academic achievements and your grades.
For a career in animation, you need a bachelor's degree in graphic design, fine arts, animation, visual arts or digital media. You can earn a master's degree to raise your academic qualifications.
You can also choose online graphic designing or animation courses on learning sites like Coursera or EDX.
Certifications and licenses
Relevant certifications can help you earn more skills and credibility to become a regarded animator.
Check a few courses and certifications that you can acquire in the animation field:
Learn about interactive tools in the field of computer graphics with this certification course.
Character Design for Video Games
Explore concepts about character design used in video games and expand your area of expertise in the animation industry.
Programming and Animation with Alice
Increase your knowledge and credibility as an animator with this course that integrates programming with animation in the programming environment Alice.
Virtual Reality Specialization
This program consists of four courses from the University of London. In the specialization, you'll be guided through the basics of VR so you can create your own game or project.
A few other certifications:
Maya for beginners
Motion design
Blender environment artist
Advanced CSS animation
Storyboard for films
Python engineering animations
JavaScript animation
Contact Information
Complete your resume with your name, city and state, phone number and email address. Keep it simple, professional and brief and place it on the header of your resume.
Free Downloadable Resume Templates for Animators
Download these resume templates into your word processor and ready your resume for your upcoming job applications. Just customize the sections, personalize the preloaded content and format according to your requirements.
FAQ
Updated: May 17, 2022
What are the top three skills of an animator?
You need several attributes or skills to build an impactful career in animation. Among many such skills, the top three that we recommend you include in your resume are: excellent imagination and creative skills, knowledge of graphic software and time management skills.
How can an animator stand out?
The animation industry is fun and creative but filled with challenges and tough competition. Naturally, an animator needs to have certain qualities to help them stand out and survive in the industry. While learning from existing art styles is important, it is necessary to develop an individual art style to get noticed. Attach links to your website on your resume to showcase your featured artwork and leave a positive impact.
What is a good professional summary statement for an animator?
It is essential to convey the kind of individuality you can bring to the role through your artistic potential. Showcase your skills, qualifications, experience and accomplishments to impress and persuade employers to read further. Consider the following statement:
"Talented animator with over eight years of experience creating game animation with individualistic art and a special focus on storytelling and characters. Expert in dynamic posing and rigging with great time management skills."