Film Producer Resumes: Overview
As a producer, you are the project manager behind the scenes, responsible for bringing stories to life on the big screen. Coordinating various aspects of filmmaking, from script development to post-production, you are there to ensure a successful end product.
You may work in a variety of environments, including:
Film Studios
Online Streaming Platforms
Television Networks
Independent Films and Projects
Commercial Video Production Services
A successful film, TV, or video producer has balance creativity, strong leadership skills, excellent organization with an ability to manage budgets and timelines while working effectively with a team.
Writing a resume for your next producer role is made easier thanks to our excellent resume examples. With over a dozen downloadable templates to choose from, your resume is about to wow your audience!
Film Producer Resume Example
Take a look at this example that is both aesthetically pleasing and well-written, making it an ideal example resume for any movie producer.
Visual Appeal:
This attractive resume design is clean and professional, with a subtle use of color and design elements to catch the eye of potential employers.
Comprehensive Work History:
This producer's resume example provides a detailed work history, highlighting relevant experience in film production, such as acquiring promising materials and obtaining film
rights.
Outstanding Summary:
The professional summary concisely outlines the candidate's production expertise in three well-written sentences. It highlights skills like the "ability to create and control the production budget throughout the entire project" that will make this resume unique and stand out from the competition.
Key Achievements:
The candidate emphasizes specific achievements by quantifying them with numbers or percentages. For example, "steadily increasing film quality by 15% per film" demonstrates their value as a producer.
Assistant Producer Resume Example
This second example of a resume for an assistant producer is an excellent example of using aesthetics and content to make a powerful impression on potential employers in the entertainment industry.
Creative Layout:
The resume's colorful header with a tasteful amount of whitespace demonstrates professionalism and creativity, which works to this assistant producer's benefit in attracting potential employers.
Professional Summary:
In this producer's resume example, the candidate briefly highlights their enthusiasm, dedication, and abilities in film production at the top of the page. A well-crafted professional summary sets the stage for the candidate's qualifications, encouraging the reader to learn more.
Detailed Work Experience:
The resume layout provides ample room for an extensive history of the candidate's work, including accomplishments and responsibilities, such as revising and printing scripts and call sheets.
Highlights Skills:
By using the combination format resume showcases this producer's most relevant skills near the top of the document and includes other professional skills in a second column, bringing to attention their valuable production skills such as project management and field production.
How To Write A Film & TV Producer Resume
Writing a resume for a film, tv, or video producer role requires a keen understanding of how the resume is outlined and structured. Here is a guide to help you along the way as you craft your own resume:
Pick a Format:
Select a resume format that best showcases your production qualifications. You can choose a chronological, functional, or combination format.
Producers with several years of experience may choose a chronological format to showcase their work history. This is the most popular choice, and we highly reccomend that you use this format since most employers in the film industry value experience which clearly demonstrates qualifications.
However, someone with limited experience, such as a recent graduate, might want to consider the functional format to emphasize their skills and abilities rather than job history.
Candidates also have the option to use the combination resume format, which places equal emphasis on skills and work experience.
Contact Information:
As with all resumes, include your name, phone number, email address, and LinkedIn profile if applicable. Also, include a link to a personal website or online portfolio that provides examples of your work in film, TV, or video production if you have one. You probably should!
Resume Summary or Objective:
Write a captivating summary or objective that summarizes your career goals and highlights your accomplishments. This statement should be persuasive but concise. A good summary or objective statement should only be 2-3 sentences long.
Use a professional summary if you have relevant work history to discuss, as it gives you a chance to highlight your most relevant qualifications.
Meanwhile, an objective statement is good if you lack experience, but have a clear passion and dedication to becoming a film, TV, or video producer, and can equally vouch for your relevant skills.
Work History:
List your work experience, starting with the most recent job. You will want to list:
Your job title.
The name of your employer.
Location.
Dates employed.
Highlight your achievements and responsibilities in the film industry and use action verbs while quantifying your experience as much as possible to demonstrate your impact.
Skills:
In a separate section, showcase your skills and proficiencies, emphasizing those relevant to film production. Remember to include hard and soft skills to show you are a well-rounded professional.
Education:
Include your educational background, degrees, institutions, and graduation dates since producers typically need a bachelor's degree in film or cinema studies or a related field like art management, business or theatre.
Additional Sections (optional):
If you have the space, consider including sections for additional relevant qualifications such as awards, certifications, or entertainment industry affiliations (such as the Producers Guild of America, or PGA) to further enhance your resume.
You can also provide a link to a portfolio showing examples of your work if you did not include it in your contact information header.
Key Skills For Film & TV Producer Resumes
Having the right combination of skills is crucial for any profession. As a film, TV, or video producer, you want to make sure you highlight your most relevant hard skills and soft skills and find a healthy balance between them.
Top 5 Hard Skills for Producers:
Project Management: Proficiency in managing film projects from development to post-production is essential for any producer who is entrusted with helping the film, TV, or video project get made.
Budgeting: As producers usually make big financial decisions, highlighting your ability to create and manage budgets effectively will demonstrate your ability to manage a film project's finances.
Script Analysis: Showcase your skill in analyzing scripts for feasibility and production planning to demonstrate your understanding of a producer's responsibilities in the idea generation process.
Casting: This skill demonstrates your experience selecting actors and crew for a film, video project or theatrical production, which may be required of you as a producer.
Post-Production: Expertise overseeing post-production processes is necessary to succeed in a producer role, especially in regard to editing and marketing the final product.
Top 5 Soft Skills for Producers:
Leadership: Including this skill on your producer resume will highlight your ability to lead and motivate a diverse team on a film or movie set, which is crucial to the role.
Creativity: This soft skill is essential for thinking outside the box and finding innovative solutions to the inevitable challenges that arise during production. Remember, rarely does anything go according to plan!
Communication: Effective communication with the crew, cast, and stakeholders is essential for any project's success and goes hand in hand with your leadership as a producer.
Time Management: A producer must be skilled in time management to ensure the production meets deadlines and stays on schedule, especially to keep the project within budget!
Problem-Solving: Quickly addressing issues that may arise during production is essential to a producer's job since many people will be coming to you for answers.
Remember that these skills are not comprehensive. You should always tailor your resume to the specific producer role you're applying to, and make an effort to highlight relevant qualifications.
For example, there may be a job that requires more technical abilities, such as computer skills, from their producer, so you would want to showcase these traits.
Certifications For Film, TV, and Video Producers
In the world of film and entertainment, many of the most esteemed professionals have their qualifications validated with certifications, which adds important credibility to their resumes. Consider some of the most popular for producers below:
Top 5 Certifications for Producers:
Producers Guild of America (PGA) Certification: This certification identifies which producers performed most of the producing functions on a specific motion picture in a decision-making capacity.
Film Independent Producers Lab: Provides specialized training and networking opportunities for emerging producers.
Entertainment Partners Certified Payroll Professional: Essential for understanding payroll processes in the film industry.
Film School Certification: Graduating from a prestigious film school adds credibility to your qualifications.
Film Financing and Packaging Certification: Taking a course on financing and packaging films will validate your understanding of the financial aspects of film production.
Here's What People Are Saying About Us
8 Tips For Writing A Producer Resume
Highlight Your Projects: Emphasize your film projects and any notable awards or recognitions they've received. You can include this in a special section of your resume to highlight your accomplishments.
Quantify Achievements: Whenever possible, use numbers to quantify your achievements and the success of your films. For example, "Supervised cast and crew to streamline the production of 14 films."
Include Key Collaborations: Mention any collaborations with well-known directors, actors, or studios to add credibility.
Show Industry Knowledge: Demonstrate your understanding of the latest film or TV industry trends and technologies. If you have experience with any special software or equipment, be sure to include that information.
Use Film Terminology: Incorporate film-specific language and terminology to show your expertise. Use terminology from the job description to help your resume pass initial screening by applicant tracking systems.
Online Presence: Include a link to your professional website or portfolio to showcase your work. You can use a QR code or simply list the URL to indicate they can find more information online.
Professional Organizations: Mention any affiliations with industry-specific organizations like the Producers Guild of America (PGA), The Casting Society of America (CSA) or the Independent Film & Television Alliance (IFTA).
Personalize Each Application: Tailor your resume for each job application to match the specific requirements and highlight the most relevant information.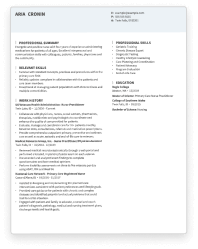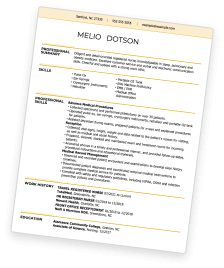 Save Time With Hloom's Resume Builder!
Key Takeaways
As a producer, your role encompasses a wide range of skills, including time management, budgeting, leadership, and communication.
Make sure to demonstrate your value as a producer by providing specific experiences and accomplishments in your work history section.
Provide a link to an online website or portfolio that provides real-world examples of your work in film or TV production.
Keep your producer resume engaging and professional by choosing a quality design.
Look for ways to specialize your resume and tailor it to a specific producer role.
Save Time With Hloom's Cover Letter Builder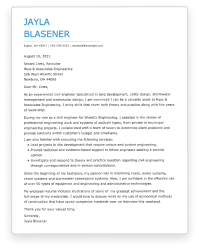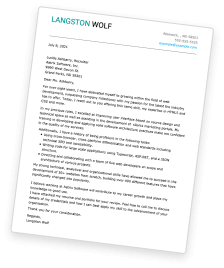 FAQ
Updated: November 16, 2023
To demonstrate your ability to keep a production within budget, highlight your experience in successfully managing and achieving cost-effective projects. This is a crucial time to use numbers and percentages to demonstrate your ability to reduce costs or think creatively to stay within a strict budget. Without these numbers, very few people are going to believe in your abilities.
Absolutely, having a portfolio showcasing your film projects can be a valuable addition to your producer resume. It provides visual evidence of your work that employers can use to gauge the credibility of your qualifications. Additionally, it gives employers an idea if your line of production work would be appropriate for their projects.
Customize your resume based on the specific requirements of each job. To do this, highlight experiences and skills that align with the particular demands of the role or genre. Also, using keywords from the job description will make your resume more impactful.