Featured In:
Table of Contents
Here are more resources that can help you
Producers work closely with the directors in bringing a project or movie to life. Their role demands excellent project, budget and cost planning, from pre to postproduction stages. Use our professional input to build an impressive resume portraying your skills and resumes from previous roles with our writing tips, suggestions and example-based demonstration.
Producer Resume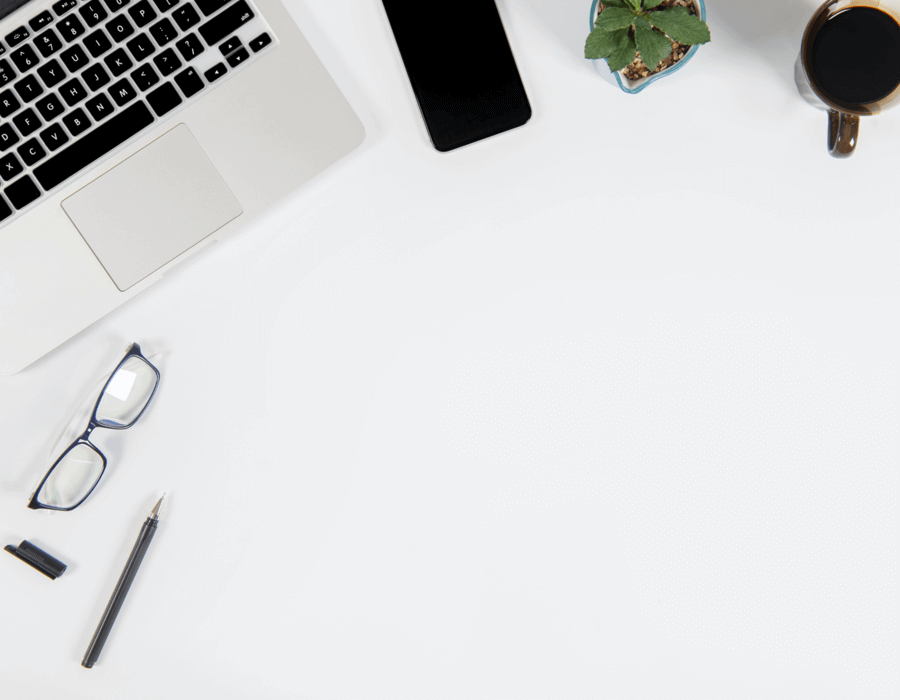 Producer Resume
Use this resume example as a starting guide to learn what to include and portray. For starters, you should be ready to add these basic, outlining elements in every resume:

Contact details: Your name, location, phone number and email address.
Opening statement: State your career goals or expertise through a career objective or a professional summary statement.
Work history: A summary of your career listing every relevant role you've had, including job titles and career accomplishments.
Skills section: List your diverse skill set relevant to the role; make sure to include a mix of soft, hard and technical skills.
Education: List your educational qualifications, including the names of your degrees or diplomas.
Custom sections: Display your job-related certifications, awards, licenses or other details that are relevant to the role.
Free Downloadable Resume Templates
Prepare to Write Your Resume
Your resume tells your professional story to potential employers. Thus, we have a few tips for preparing you to paint your identity in full color:
Start from the job description. Carefully read it and understand the specifications of your job (i.e., required skills, the role's extent, the duties and qualification). Note down these details, as you will have to mention them in your resume.
Collect the essential information you'll need to write your resume. For instance, your past work records — job titles, company details, working duration — and your formal degrees or diplomas, certifications, awards and skills.
Prioritize your career triumphs or achievements associated with different projects (movies, dramas, series) you have worked on. Also, creating a portfolio of your completed work/ projects to link in your resume can be helpful.
Ensure your resume is applicant tracking system (ATS) friendly to enhance the chance of getting shortlisted. Use keywords and skills from the job advertisement, spelling out acronyms (if any), using simple formatting and professional fonts.
Review your resume for spelling mistakes, informal words, grammar mistakes and inaccuracies displaying unprofessionalism.
Compare many producer resume examples to understand and visualize how resumes differ based on roles, industry and experience.
Choose the Right Resume Format
Before we dive into resume writing, one last step is picking the resume format. Choosing the right format can highlight the strong aspects of your resume and mask its shortcomings.
The three popular resume formats are: chronological, combination and functional. These tips can help you pick which one fits your career profile best:
The chronological format is for producers with established careers and rich experience. This format is best for senior positions (i.e., senior producer, head of production), emphasizing work history over skills/ qualifications.
The functional format is for novice producers, career beginners, fresh graduates, contract/ part-time roles and those reentering the workforce after a long pause. The functional resume magnifies skills and qualifications over experience.
The combination format is for producers with a consistent yet relatively short career. This format weighs your skills and work experience equally and is apt for switching fields and applying for promotions
To get more clarity on each layout before you settle on a single one, let our resume formats guide help you decide.
Chronological

Functional

Combination
How to Write Your Resume With Examples
Now, we'll take you by the hand as we guide you through how to fill out the sections of your resume. Look through the following useful suggestions, writing tips and examples for reference on how to write your resume.
1. The opening statement: Career objective or summary statement?
The opening statement introduces your career goals or ambitions in the form of a career objective or summary statement. We recommend using a summary statement for the producer's role as it stresses your expertise and qualifications that make you ideal for the role.
The career objective statement comes in handy for specific career situations, like the following:
Resuming work after a long career break
For entry-level/ contract/ part-time roles
For permanent freelancing
Here's how you write a good career objective statement for producers, versus how not to write one:
Poor example:
"A recent graduate in film production seeking the role of assistant producer at your company to get hands-on exposure and refine my skills."
Even though this objective statement mentions the qualifications and desired role, the candidate's skills are missing making it difficult for recruiters to gauge your qualifications for the position.
Good example:
"A recent graduate in film production seeking the role of assistant producer at Wayfarer Productions. Skilled at production schedules, budget planning and process management, with experience producing college plays that received glowing reviews."
This objective statement improves the former by mentioning the candidate's skills and experience as well as achievements in previous productions.
If you're experienced and will be writing a professional summary, these tips can help you enhance your summary statement:
Add numbers to your statement.
Draft an ATS-compliant statement by adding one or two skills that are highlighted in the job description.
Customize the statement to fit the role (i.e., assistant/ executive/ senior/ producer).
Mention any role-enhancing certification (one or two), specialization and education (i.e., financing, budget planning, operations management).
Check out this summary statement for more clarity:
"Creative producer with over six years experience delivering film and TV show production adhering to schedule, budget and film strategy. Effective at creative collaboration with creators, writers, editors and designers to produce quality video content. Proficient in postproduction planning, operations management and budget planning with exceptional ability to manage a big team of over 50 members."
2. Skills section: How to enhance them?
The skills section projects your expertise and abilities as a producer. How you display your skills depends on your resume format. Since the chronological and combination formats have a comprehensive work history, your key six to eight skills are listed in bullets. However, the functional format has a comprehensive skills section and a simple work history.
Here's how the skills section appears in a functional format:
Skills
Budget Planning
Drafted an executable budget plan for the project in tune with the allocated funds.
Managed the budget for casting, hiring key members, and marketing and promoting the project, successfully spending 15% less than projected.
Expert using MS Excel features to organize, manage and track expenses, creating monthly reports showing graphic summaries.
This skill description states how the candidate utilizes their budgeting skills, compensating for their lack of experience.
Skills can be broken down into three categories: soft, hard and technical. Ensure your skill section has the right balance of skills, disclosing the range of your abilities. We have compiled a list of the essential skills for a producer.
Soft Skills are your personality traits that enable you to perform at work and interact well with co-workers, actors, crew members and other staff. Soft skills a producer should have include:
Outstanding communication
Expert negotiation
Persuasiveness
Network building
Calm under pressure
Ability to collaborate and coordinate
Creative
Good leadership skills
Multitasking
Time management
Hard skills represent your ability to execute the main duties and responsibilities of your job, requiring training and education. The hard skills of a producer include:
Budget planning
Fund generation
Marketing and promotion
Casting
Production management
Project management
Production schedule management
Pre and postproduction logistics management
Location scouting
Filmmaking
Technical skills prove your expertise in using technical tools aiding the producer's role. The technical skills for a producer include:
Social media literacy for marketing and promotion
MS Office, i.e., Excel, PowerPoint and Word
Proficient in online meeting software like Zoom, Webex Meetings, Skype, Google Meet.
Budget planning software literacy, i.e., NetSuite, QuickBooks, Dynamics 365
Final Cut Pro, Adobe Premiere knowledge
You can find more skills for producers on our Resume Builder. You can create your producer's resume quickly with our Resume Builder, which gives you access to job-specific, prewritten suggestions to fill your resume sections.
3. Map out your career history.
Your work history is crucial in persuading potential employers by displaying your career growth and maturity. This section of your resume includes:
Record of your jobs (present + past) in reverse-chronological order.
Job details including your job title and employment duration.
The employer's details including the company's name and location.
A job description per role detailing three to four duties, responsibilities and achievements you had.
Here are two examples of work history sections for you to reference:
Poor example:
Work History
March 2021 – Current
Producer | Paramount Entertainment | New York, NW
Project planning and implementation.
Video shot planning and marketing.
Supervised a big crew for seamless production.
This role description only lists the key duties of the producer without expressing specific details of how the candidate performed them. Lack of specifics makes this section vague and unappealing for recruiters.
Good example:
Work History
March 2021 – Current
Producer | Paramount Entertainment | New York, NW
Planned over nine big-project budgets and drafted cost estimates for up to a $50 million budget.
Managed and oversaw pre and postproduction marketing and promotions by collaborating with the marketing team in capturing the essence of the project.
Guided and collaborated with cinematographers, writers, designers and sound engineers to improve the production technique and quality.
This role description states the specifics of how the candidate performed the duties of the role, making it memorable and a valuable insight into their capacity as a producer.
Polish your work history with these tips:
Link the skills section with the work history: Demonstrate how you used the skills you listed in different roles.
Quantify your achievements and accomplishments as a producer: mention the number of projects you worked on, the size of the crew you managed and big projects you planned budgets for.
Mention skills from the job advertisement that you haven't listed elsewhere.
Exclude job titles unrelated to the role.
4. Document your education and other qualifications.
Education
Producers needa degree in film, liberal arts or business to start their career — in addition to gaining hands-on industry experience. Your formal education goes under the resume's education section. You can format this section as follows:
List down from your highest degree to the lowest.
Don't mention your high school diploma or GED if you have a college degree.
Include the degree/ diploma's name, college/ university's name, its location and your graduating year with every entry.
For example:
Master of Arts: Film and Video Production 06/2008
New York Film Academy, New York
You can also consider specializing in these fields to streamline your career and expand the scope of your role:
Degree in Theater
Degree in Project Management
Degree in Marketing/ Finance
Degree in Music Production
Degree in Video Editing
Custom sections: certifications, awards and licenses
Create custom sections in your resume to showcase your certifications, awards, language abilities or special licenses to add to your credibility. Here are some certifications to boost your role as a producer:
Project Management Professional (PMP)
PMP proves your project management skills and trains you in predictive, agile and hybrid approaches so you can execute the project well.
Media Production Certification
This certification teaches the theory, experiences, concepts and skills needed to become a critical producer in a variety of media forms like TV, film and other media.
You can validate your budget planning skills through the American Association for Investment and Financial Management certification.
Accredited Negotiator Certification
This certification proves your negotiating skills and expertise in preparing, planning and executing successful professional negotiations.
5. The vital contact details
If you forget to fill in your contact details on the header of your resume, recruiters can't reach out to invite you for an interview! Include your name, city and state of residence, phone number, email address and LinkedIn profiile or portfolio link.
Free Downloadable Resume Templates for Producers
Check out these resume templates we hand-picked for producers. You can download and format them with your personalized information, using any word processing software, and start applying for your next role.
Producer FAQ
What are the top three skills of a producer?
The top three skills of producers fluctuate with their role, industry and experience level. However, the following three skills are crucial for producers regardless of their industry, experience and role:
Film production/ making
Budget planning and fund allocation
Collaborative and supervising skills
How much do producers make?
The salary of producers has many variables like their industry, experience, geographic placement and skill set. PayScale informs producers make an average annual salary of $71,543, and experienced producers (i.e., between 10-19 years) earn around $77,882. Likewise, San Francisco, Seattle and New York producers pull 25.8%, 24% and 14% more than average national pay.
How can a producer stand out?
Standing out as a producer in the film/ entertainment industry is mostly dictated by your work, skills and creativity. Make a striking portfolio of the work you've produced (TV, documentary, drama, series, short films, movie), polish your skill set (planning, networking, production management, scheduling, marketing), challenge your artistic eye and create work resonating with your audience.