Featured In:
Table of Contents
Here are more resources that can help you
Videographers use their creative eye to record live moments using their camera. Their role sometimes also involves single-handedly shooting, editing and mixing. We can help you create a resume stressing the depth of your role by underlining your skill, expertise and professional accomplishments. This guide will provide you with practical examples, writing tips and recommendations per resume section.
Videographer Resume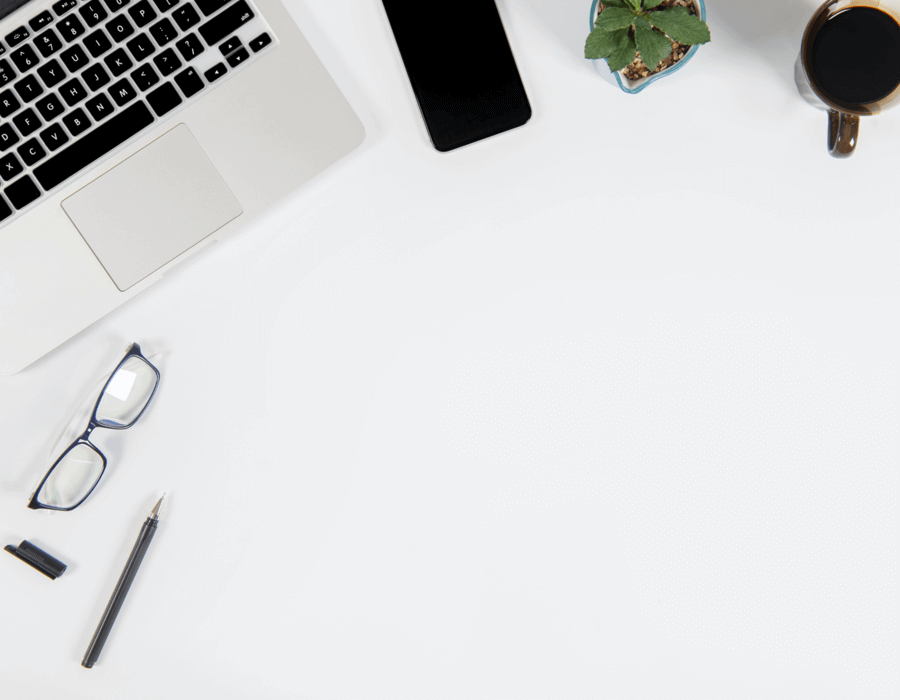 Videographer Resume
Your resume documents your professional identity under segregated sections, as highlighted in the above example. We have listed these sections and their content below:

Header: Consists of your contact details (i.e., your name, location, phone number and email address)
Opening statement: Consists of a professional summary or career objective statement introducing yourself.
Work history: Lists your previous work experience and the tasks you've done for each job.
Skills: Lists six to eight of your key skills and abilities.
Education: Summarizes your academic background (i.e., degrees or diplomas).
Custom sections: Optional sections created to present your certifications, awards or licenses.
Free Downloadable Resume Templates
Prepare to Write Your Resume
Before writing your resume, you need to know how to pinpoint the details you must. Here are some tips on how to prepare for the resume-writing process:
Read through the job ad to identify the key qualifications, skills and experience that match your unique career profile. Ensure you include the specific skills, eligibility, qualification and duties of the role in your resume so the recruiter can see you're a clear fit.
Accumulate the resume-relevant information you'll need beforehand. Taking the time to recall and list your employment details (i.e., previous jobs, duration of work, location, employer), educational details (degrees/ diplomas, graduation dates) and skill set (soft, hard and technical skills) will make filling out your resume sections easier.
Take time to think about what tasks you excelled at or how your particular skills helped a project succeed. Wins and accomplishments at work are a great way to showcase to the employer that you will be a valuable asset that can deliver results. Include at least one achievement per previous role to impress the recruiter.
Ensure your resume is applicant tracking system (ATS) compliant. Include skills and keyword matching the job description, use simple formatting, spell out acronyms and avoid flashy fonts to achieve this. You must also proofread your resume for spelling mistakes, inaccurate information, grammatical mistakes and informal language before sending it out.
You should also make a portfolio of your different projects for the employer's reference. Showing your work can make the biggest impact on whether you get an interview or not.
Study multiple resume examples to help you visualize and understand different videographer resumes so you can get a clearer idea on how to structure yours.
Choose the Right Resume Format
Choosing the right resume format is crucial in determining how the information is presented and which aspects you'd like to stress in your resume. There are three common resume formats to choose from: the chronological, functional and combination.
The chronological format focuses on your work history over your skills and qualifications. This format is ideal for experienced videographers with steady and rich careers.
The functional format emphasizes your skills and qualifications over work history. This format is best for novice professionals, contract/ part-time positions, entry-level roles and individuals with long career gaps, as your lack of experience is supplemented by a descriptive skills section.
The combination format focuses on your skills and work history equally. This format is best for videographers with midlevel career experience, exploring other industries (i.e., Reality TV, meetings, documentary, short films or weddings) and applying for promotions.
For further clarity, visit our resume formats guide page to go through a more in-depth comparison of the three format types and which one would be best for you.
Chronological

Functional

Combination
How to Write Your Resume With Examples
Let's walk you through how to write each section of your resume with our expert guidance, tips and examples.
1. The opening statement.
The opening introduces who you are as a professional in a professional summary or a career objective statement. Videographers should employ a summary statement as it highlights your expertise and qualification, stressing how it can benefit your future employer.
Even though outdated, a career objective statement is effective in the following scenarios to underline your career goals:
Resuming work after a long break.
Internships, contract/ part-time/ entry-level positions.
Freelancing.
This example will differentiate between a poor and good career objective statement:
Poor example:
"Seeking a videographer position at Brilliant Production House to gain hands-on experience and boost my skills."
This is a poorly written objective statement because it doesn't mention any skills or qualifications for the videographer's role. Only stating the role you are applying for is not enough.
Good example:
"Detail-oriented videographer with a degree in Mass Communication seeking an opportunity at Brilliant Production House. Expert in assisting video recording, editing and lighting adjustment for project execution."
This is a good objective statement because it lists the candidate's qualification (i.e., Mass Communication degree) and skills (i.e., editing, recording, light adjustment) to hold the videographer position.
These additional tips can also help you write a good professional summary statement:
Include one or two skills highlighted in the job advertisement to make your statement ATS-friendly.
Mention any certifications or a role-supporting degree to assert your credibility.
Stress your career achievement(s).
Here's a summary statement for you to refer to:
"Talented videographer with over six years of experience in HD videography and photography, hoping to apply my recording and editing skills at Weddings R Us. Proficient in Final Cut Pro and Premiere, skilled at digital storytelling with 100% positive customer feedback."
2. Skills Section.
The skills section lists your diverse abilities as a capable videographer. The presentation of your skills section will depend on the kind of resume format you used.
The chronological and combination formats list six to eight skills in bullet form. On the other hand, the functional format includes a descriptive account of your top three to four professional skills.
This is how a skill section in the functional format looks like:
Skill Section
Filming
Set the scene, including suggesting adjustments for lighting, mic placement and props.
Recorded the scene from multiple angles to experiment with shots and create seamless transitions on action.
Followed the script and executed it successfully.
This skill description explains how the candidate uses their knowledge of filming to perform videographer duties. You should add three to four of your professional skills and describe them in the same way in your functional format.
Whether listing your skills or describing them in-depth, there are three skill classifications you should include: soft, hard and technical. Here's a list of videographer's skills for your reference:
Soft Skills transcend a specific role and dictate how you go about your work and interact with peers, clients and employers. The following soft skills are essential for videographers:
Excellent communication
Creativity
Multitasking
Time management
Attention to detail
Interpersonal skills
Stamina to endure long hours
Networking skills
Collaboration with other teams
Leadership
Hard skills project your ability to perform the videographer's tasks and duties. These skills are learned through training and education. Videographers need the following hard skills:
Scene setting
Filming
Location scouting
Storytelling
Photography
Sound editing
Framing shots
Lighting adjustment
Equipment setting and maintenance (i.e., camera, recorder, props, light and microphone)
Video trimming
Technical skills exhibit your ability to use technical/ digital tools as a videographer, like the following:
Video editing software proficiency like Pinnacle Studio 16, Final Cut Pro, Adobe Premiere Pro.
Video and script planning software proficiency like Celtx, StudioBinder, Gorilla Scheduling.
MS Office for presentations, task scheduling and clip logging.
Proficient with camera lenses like Concave lens, Convex lens and Plano lens.
Expert adjusting camera settings like aperture, frames per second (fps), resolution.
Check out our Resume Builder for more suggestions on what tasks and skills to include for a videographer resume.
3. Work history.
Work history summarizes your professional background by listing your career progression. Ensure your work history includes the following:
List of jobs/ positions you have held starting from the most recent job.
Each job should include the job title and company details — name, location, dates of employment and job tasks.
Review this example to differentiate between a poor and good work history:
Poor example:
Work History
March 2021 – Current
Videographer | Reel Producers | Los Angeles, CA
Film different projects for different clients.
Produce final cut footage with a team.
Conduct interviews for documentary shooting.
Although this job description lists the key duties performed, it fails to inform how the candidate executed these duties. Giving a vague job description like this one can work against you.
Good example:
Work History
March 2021 – Current
Videographer | Reel Producers | Los Angeles, CA
Film documentary and promotional videos for a large real estate and marketing firm.
Conduct interviews to hear narrations and life stories of individuals to help with documentary shooting and recording.
Lead a team of five, including sound, video and graphic editors to produce the final cut.
In comparison, this job description makes it easier for the employer to assess the caliber and scope of your role (i.e., conducting interviews, supervising the team, shooting different projects).
You can fine-tune your work history with these tips:
Give an account of professional achievements through numeric data. Consider phrases like "shot over 10 documentaries and five short films" or "supervised a team of seven, including video editors, sound engineers and animation specialists."
Leave out any irrelevant work experience. For example, your experience as a server during college doesn't belong in a resume for a videographer — with the exception of a functional format, which allows you to simply list work experience without details.
Be as specific as possible. Mention the name of the tools and software you used — i.e., Canon C100 Mark II, DSLR cameras.
4. Education
This section consists of your academic information, i.e., formal degrees and diplomas. You can become a videographer with a high school diploma if you have experience and relevant skills. However, pursuing a bachelor's degree in videography, film production or related majors can validate your skills if you lack hands-on experience.
Here's how to represent your education in the resume:
Add your highest degree first and list down from there.
Mention GPA if you have scored well.
Include the degree/diploma's name, name of the institution, its location and your graduation date. For example,
Bachelors of Fine Arts: Motion Pictures & Television Aug 2017
Academy of Arts University, CA
You can also consider these courses to broaden your knowledge and career chances:
Degree in Cinematography
Degree in Film and TV Production
Degree in Sound Engineering
Degree in Scriptwriting
Degree in Graphics and Animation
5. Custom sections: certifications, awards or licenses
Custom sections are created to display your role-related certifications, awards or licenses and any other job-related information that could boost your profile — like courses taken or a list of completed projects.
The below certificates are examples of the type of credential that may be beneficial for videographers:
This certificate teaches you everything from the fundamentals to filming different genres and developing a personal aesthetic and visual style.
Digital Video Certificate Program (DVCP)
This program offered by Austin School of Film provides action-based practice in film production to develop technical skills in everything from camera and lighting to editing, design and animation.
Apple Certified Pro (Final Cut Pro X)
This Apple-certified certificate asserts your proficiency in Final Cut Pro video editing software.
Cinematic Lighting Certificate
This certificate can teach you helpful tricks, techniques and gear to create a professional look in every scene.
6. Contact details.
Your contact details are displayed under the resume's header section and must include:
Your full name
Your city and state of residence
Phone number
Email address
Other links to your relevant social media and portfolio
Free Downloadable Resume Templates for Videographers
We have a few professionally designed resume templates for videographers available for free that can be easily customized. Download these templates, reformat them using MS word or any word processing software and include your credentials.
Videographer FAQ
Updated: May 17, 2022
What are the top three skills of a videographer?
Regardless of the field, role and experience level, a good videographer needs to master certain skills for a firm footing in the industry. These skills include:
Effective communication and interpersonal skills to interact with people, conduct interviews and communicate with peers or clients.
Equipment knowledge (i.e., cameras, lighting gear, screens, stands, audiovisual tools)
Exceptional recording and editing skills (video, audio, sound, music and graphics)
How much do videographers make?
Salary fluctuates based on variables like location, experience, industry and skill set. According to PayScale, a videographer's average annual base salary is $45,935. An experienced videographer makes $55,628 and an entry-level videographer draws a salary of $39,575. Also, videographers employed in New York, Los Angeles, Chicago and Boston earn more than the national average.
How do videographers differ from cinematographers?
Although videographers and cinematographers both work with cameras, their difference is based on the crew's size and production. Videographers capture live events, short films or independent movies, mostly with a small crew or solo. But cinematographers, also known as the Director of Photography (DP), work on big projects like movies/ films, drama/ series or music videos. Cinematographers work with a large crew and their artistic flair to capture audiences' emotions.