Accountant Management Resume Examples for 2023 (Template and Guide)
Use This Template
Featured In:
Table of Contents
Here are more resources that can help you
An account manager handles their client's expenditure and guides them to stay financially stable or increase overall profits, depending on their requirements. They need sharp attention to detail and the knowledge of forecasting sales and investments to prosper at the job. Learn to showcase these skills on your resume with the help of our resume-writing guide.
Save yourself valuable time and use one of our free resume examples or high-quality resume templates to write your resume faster than ever.
Account Manager Resume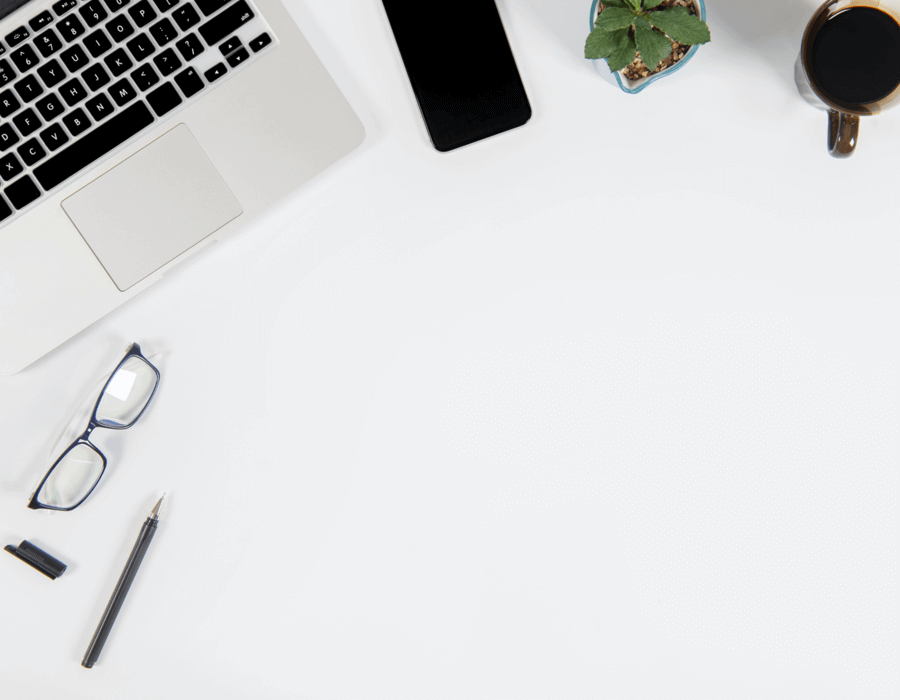 Account Manager Resume
Use the example above as a reference when preparing to write your resume.

The following sections must be present in every resume:

Personal information, i.e., full name, professional email address, phone number and general location.
A summary of your accomplishments meant to directly tie to the advertised requirements of an open account manager position.
An employment history section in reverse chronological order that showcases your former achievements and financial skills
A list of your top job-related skills. These can include your interpersonal soft skills, work-developed hard skills, and technical skills.
If you recently graduated, a section stating your formal education details or management-related coursework and assignments.
A customized section for finance- and management-related certifications and awards.
Free Downloadable Resume Templates
Rising Career

Senior Management
Prepare to Write Your Resume
Preparation is key to writing a good resume. Having a summarized list of your professional skills, accomplishments, and experience on hand will help you finish your resume faster. Use the tips below as a checklist when gathering the contents of your resume:
Read various job descriptions for your role. Companies post vacancies on job boards that sometimes contain the requirements to qualify for the job. Pick up the essential keywords that match your competence and include them in your resume.
Look for quantifiable achievements from your past work and education documents. Having figures and percentages added to statements increases its value. For example, the number of people you worked with on a project or your effect on the firm's profit margin boosts your accomplishment.
Research the different applicant tracking systems (ATS) used by hiring firms. An ATS is programmed to scan your resumes for inconsistencies in grammar and phrasing. Sometimes a few AI-trained designs are tweaked to detect overused words like "innovative" and "inspirational." Resumes caught by these systems can be negatively flagged and deleted before even reaching the hands of the recruiter.
Go through our master library of resume examples for your desired role. It can be helpful to see how your fellow job seekers use phrases, design elements, and resume formats to highlight their strengths.
Choose the Right Resume Format
All resumes are categorized under three formats: chronological, functional and combination. Each format has its benefits for a specific group of individuals, divided based on their work experience. A chronological format is recommended for candidates with 10+ years of professional work history as it highlights their skills and accolades earned on the job.
A functional format is beneficial for candidates with just a year or two of work experience as it masks their work history by displaying a descriptive skill section.
A combination format would be helpful for individuals in the industry for over five years as they can reap the strengths of both chronological and functional formats.
Read more on these formats by heading over to our resume formats guide.
Chronological

Functional

Combination
How to Write Your Resume with Examples
Use our resume-writing guide to learn how to frame each section according to your capabilities so you can adequately convey your job-related skills.
1. Summary statement vs. career objective.
A professional summary opens your resume with a statement containing your work achievements and career objectives to prove your ability to function at the job. It uses either a career objective or summary statement approach, depending on what the candidate wishes to showcase.
A career objective strategy displays the goals you hope to achieve on the job but advertises one or two skills requested in the job opening to appeal to a hiring manager. A summary statement strategy highlights your accomplishments in detail to show your subject knowledge and advertise your services to a potential employer.
Account managers should use a summary statement as clients would prefer candidates with experience in the field before handing them the responsibility of managing their entire finance.
Below is a comparison of a poor and a good summary statement:
Poor example:
"I have worked as an account manager for many years, overseeing the company's expenditure to rake in the required profits for the quarter. I am willing to offer my expertise for your firm."
The candidate fails to describe their tasks in detail, assuming the reader understands their role in their previous jobs.
Good example:
"Resourceful account manager with over six years of experience in handling expenditure, allocating sales and forecasting investments of key corporate accounts receiving over $50 million per annum. Expertise in managing multiple projects at once and adept at maintaining positive relations with clients."
This summary statement succeeds in being informative by:
Using quantifiable achievements to back their claims.
Expanding their task description.
Incorporating soft and hard skills.
We recommend you use a career objective if you're new to the industry, as you can show your willingness to learn and work hard. Follow the tips below to get the most out of your career objective:
List instances from internships or part-time jobs with transferable skills like customer service, bookkeeping, time management, or attention to detail.
Mention the skills you've acquired from college that might come in handy for the job.
Clearly describe your career aspirations.
Refer to the career objective example below:
"Aspiring marketing leader equipped with the knowledge and ability to drive overall market growth and increase firm profits. Experience assisting with the finance of multiple accounts in a fast-paced environment through an internship. Eager to expand my knowledge of forecasting sales and investments."
2. Organize your skill section.
The skill section of your resume must consist of your top soft, hard and technical skills. Each resume format takes a different approach with this section. A chronological resume lists six to eight skills relevant to the job. A combination resume adds to this with a summary of qualifications, including three to four achievements that showcased your skills.
A functional resume uses an expanded skill section, highlighting the three essential skills you need to work on by stating descriptive accomplishments from various experiences.
Check out this example skill section entry to understand it better:
Skills
Leadership
Evaluate 15 clients' requirements and propose strategic solutions for diverse problems.
Compute the total costs and profit requirements for sales on a budget of $5000 to provide accurate pricing to the client.
Prioritize daily workflows, including all incoming calls, day-to-day budgeting and stock forecasting.
This example packs in a lot of information, almost sounding like a work history entry. Hence, an expanded skill section can mask the lack of coherent work experiences.
Ensure you spread your skills to all parts of the resume. Use your soft skills as adjectives to describe yourself and technical skills to enhance your task descriptions. Look through our list of skills gathered for an account manager and incorporate them into your resume:
Soft skillsare the attributes that describe your work style and interactions with coworkers and clients. The essential soft skills needed as an account manager are:
Communication
Attention to detail
Public speaking
Delegation
Leadership skills
Multitasking
Adaptability
Organization skills
Flexibility
Creativity
Hard skills are the knowledge of the daily chores of the job. An account manager is required to know the following hard skills:
Client communication
Market forecasting
Aging report analysis
Market research
Funds allocation
Budgeting
Scheduling
Quality assurance
Contract negotiation
Time management
Technical skills are the tools and applications that help work get done faster, increasing overall productivity and efficiency. Below mentioned are a few recommended technical skills to have as an account manager:
Knowledge of sales forecasting tools, i.e., Insightly, Copper and Accelo.
Adept at using finance management software, i.e., QuickBooks, Xero and Oracle Financials Cloud.
Experienced with pipeline management tools, i.e., Salesfusion, Zoho CRM and Pipedrive CRM.
Skilled in project management tools, i.e., Basecamp, Asana and Trello.
Proficiency in MS Office, i.e., Word, Excel and PowerPoint.
Use our Resume Builder and get access to skills and tips catered to the job profile of your preference. Browse through our different templates and make the required changes in them with just a few clicks.
3. Display your work accolades.
Showcase the professional accomplishments from previous jobs. List them in reverse chronology, starting from your last position in the firm down to your first role. This helps the recruiter easily track your progression through jobs. Each entry in this section should consist of the job title, company name, franchise location, employment dates and your work achievements.
Let's compare a poor work history example with a good one.
Poor example:
Work History
July 2019 - Current
Account Manager | Waystar Royco | New York, NY
Consult clients regarding financial expenditure.
Create budgets and allocate funds appropriately.
Monitor staff and overlook their assigned tasks.
The example above states the tasks performed by the candidate on the job, but the lack of personal detail or quantifiable achievements makes it unimpressive.
Good example:
Work History
July 2019 - Current
Account Manager | Waystar Royco | New York, NY
Manage accounts worth $5 million in annual sales and increased the overall business volume by 120% by implementing new marketing initiatives.
Analyze the incomings and outgoings of client accounts and perform daily and annual sales forecasts.
Oversee the performance of the staff and work with them to implement their respective departmental goals to avoid a slump in the profit margin.
This entry packs in a lot of information in three points –– the candidate uses personal instances and percentages to highlight the positive changes they brought to the company.
Refer to the following tips to make your work history catch the recruiter's attention:
List a few accomplishments backed by figures like the amount of profit you gained for the firm.
Mention skills picked up from job descriptions and requirements for your role.
Avoid using vague and generalized words to describe your tasks. Instead, select personal instances that define your work.
4. End your resume with an education and certification section.
Education
Insert your standard academic details in the education section. This would include the degree title, graduation dates, college name and location.
To work as an account manager in the finance sector, you need a bachelor's degree in business, accounting or finance. These jobs are often competitive, so having a degree in one of these fields can increase your chances of getting selected.
You can also apply for a master's degree in finance to further hone your skills and try your chances in the upper echelons of the industry.
Certifications, licenses and custom sections
Formal academics don't necessarily cover all of your education in the field. Sometimes you require certifications to get the knowledge of more niche topics. When added to your resume, they also work as credentials to prove your capabilities. Consider adding a certification section at the end of the resume.
The following are recommended certifications for account managers:
Chartered Financial Analyst (CFA)
Enroll in this program and gain the fundamentals of valuing assets, investment tools and portfolio management.
Certified Management Accountant (CMA)
This certification will validate your strategic financial planning and analytical skills.
Certified Financial Planner (CFP)
Having a CFP certification on your resume will show the recruiters your commitment to professionalism to remain ethical in financial planning.
Project Management Professional (PMP)
Learn the different types of approaches taken to sustain a project's life cycle with the help of this credential.
Go through the following courses to polish your managerial and finance skills:
Financial Management
Investment and Portfolio Management
Analyzing Company Performance Using Ratios
Accounting Data Analytics
Coaching Skills for Managers
Contact Information
Place your personal information in a visible area, preferably at the top of the resume. Keep it simple by just having your full name, professional email, phone number and current location of residence.
Free Downloadable Resume Templates for Account Managers
Download and edit the following account manager resume templates for free and use the provided tips catered to your job profile to shape your resume's contents.
FAQ
Updated: October 06, 2022
What are the top three skills of an account manager?
An account manager handles their client's or a company's entire financial expenditure. They're responsible for budgeting and allocating funds by forecasting changes in sales or markets to improve the profit margin. The top three skills they need to function well at their job are sharp attention to detail, flexibility to adapt to market changes and excellent forecasting abilities.
How can an account manager stand out?
The work of an account manager involves a lot of risk, as handling someone else's money and making judgments in the market can be a drastic win-lose situation. A good account manager builds trust with the client to avoid any conflict. Also, keeping abreast of current business trends helps make your decisions easier and enhances your standing in the market.
What is a good objective statement for an account manager?
An objective statement helps the candidate highlight their passion and skills. A good objective statement adds the candidate's previous experiences in the mix to first display their knowledge of the subject and then their willingness to earn the position. For example, "Expertise in using forecasting tools like Copper and Insightly to get a 90%+ accurate prediction of sales. Eager to work with clients worth over $500k in sales."