Branch Manager Resumes | Free Downloadable Templates, Examples and Guide
Use This Template
Featured In:
Table of Contents
Here are more resources that can help you
The role of a branch manager is critical in ensuring the smooth functioning of any financial institution. To help you apply for your next job opportunity, we pulled together a set of resume writing strategies, branch manager resume examples and free resume templates.
Branch Manager Resume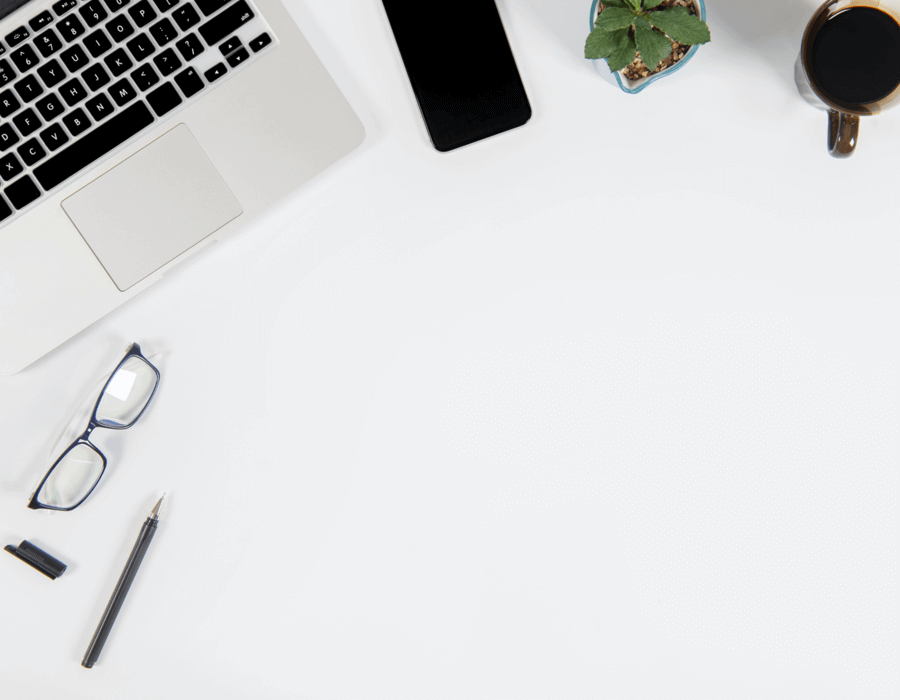 Branch Manager Resume
Every resume is divided into sections to better communicate a candidate's abilities and expertise. Consider the branch manager resume example above to see how the essential parts of a resume work together to give a complete view of your career profile.

Contact information: Your name, email address, contact information and location will sit at the top of your branch manager resume.
Opening statement: Include a section for either a career objective or professional summary statement underneath the contact details.
Work experience: A work history section lists your job titles relevant to your desired role.
Skills: Include six to eight soft, hard, and technical skills in the skills section.
Education: A section for your degrees, coursework, programs and significant academic accomplishments.
Optional sections: You can add custom sections for credentials, language skills and awards that can enhance your profile.
Free Downloadable Resume Templates
Prepare to Write Your Resume
Our certified resume writers research live job postings, job descriptions and suggested programs to put together this list of pointers and branch manager examples. Keep these suggestions in mind to help guide you as you prepare to apply for the branch manager position:
The first and most crucial step is to read the job description thoroughly. You'll find plenty of keywords and relevant skills to include in your resume to show that you know what it takes to succeed in the role. You'll identify these by looking for repeated phrases or special font treatments like bolded, italicized or highlighted text.
Only include job titles relevant to the position you seek in your work history section. Recruiters will lose interest if you provide a lengthy, detailed resume with unrelated experiences such as dishwashing or back-of-house food service. You'll want to showcase jobs with transferable skills in financial analysis, customer service or supervising.
Use action verbs to describe your tasks and accomplishments to help you stand out as a suitable applicant.
In addition to including relevant keywords, make sure your resume is easy to read and error-free to make it readable by applicant tracking systems (ATS). Use professional fonts and conventional resume formatting. You can also rely on the job-friendly branch manager templates we provided above — all of our templates are ATS-friendly.
If you'd like to better understand how to format your resumes to be competitive, visit our resume examples collection to see how you can demonstrate different skills across multiple job titles.
Choose the Right Resume Format
After you've compiled all the relevant information, choose a resume format that is effective and appropriate. The three standard resume formats are: chronological, functional and combination.
Professionals who have worked in the finance sector for a long time and seek a similar or more senior position, such as a branch manager, should use the chronological format. This resume format dedicates most of the space on your document to your work experience and can highlight over 10 years of experience and multiple promotions.
If you're interested in applying for a banking job for the first time and have transferable skills related to cash-handling, budgeting, customer service, point-of-sale or accounting, consider the functional resume. This resume downplays your lack of formal experience and highlights the skills and accomplishments that make you a solid candidate.
The combination format blends experience and skills, a strategy we recommend to midlevel professionals or those looking to shift their careers by highlighting relevant and valuable skills without downplaying your work experience.
We recommend you go through our resume formats guide to understand how to implement the best resume format for you.
Chronological

Functional

Combination
How to Write Your Resume With Examples
There's no denying that you put your heart and soul into your work as a branch manager. However, you might be wondering how to convey this to recruiters. So, to assist you in communicating your expertise through a resume, we've created a section-by-section guide where we'll dissect how to apply best practices for each.
1. The opening statement matters.
An opening statement serves as a brief introduction to a candidate's professional skills, accomplishments and aspirations, giving employers a picture of what to expect.
A summary statement and a career objective are the two strategies you can use. Individuals with enough experience should use the summary statement — this strategy advertises how you plan to replicate your professional accomplishments in this new job.
For entry-level professionals or those looking for work after a long period of unemployment, the career objective is a great approach. This introduction prioritizes transferable skills and how you aim to perfect your skills in your new work environment.
Let's help first-time job seekers and aspiring career changers introduce themselves first. These two examples demonstrate the difference between an unpersuasive and successful career objective:
Poor example:
"A dependable individual with the right management skills acquired from previous work experience. Eager to fill the role of branch manager in a well-established firm like yours to improve my skills and advance my career."
While eagerness for the branch manager role is crucial, it is insufficient to qualify for the post. The bank manager's position necessitates a wide range of skills and experience for smooth management.
Good example:
"Aspiring bank branch manager with strong administrative skills and knowledge of operational management, looking for the position at Imagine Corporations. Dedicated to establishing profitable networks. Worked toward operational integrity by meeting sales and deposit goals. A great communicator, eager to analyze risks and overcome roadblocks."
Take a look at how we should curate a career objective statement to impress the hiring managers:
The candidate cites two skills essential for the branch manager position.
The candidate showcases their experience in meeting sales and deposit goals.
They briefly talk about what they hope to contribute to the role, making it clear for employers that they are a strong candidate.
If you're working with a summary statement instead, keep the following tips in mind:
Use two to three skills to introduce your working capability. Mention any license or credentials.
Include areas of expertise you consider to be your strongest or can make a significant difference for prospective employers.
Mention any significant accomplishments from your former position, backed up with numbers.
Here is an example of a summary statement for a seasoned branch manager:
"Certified branch manager with over nine years of management experience and strong networking abilities to assist clients in building their businesses. Experienced in managing a team of 25 members. Strong business, finance and accounting background. Eager to contribute as a branch manager at Imagine Corporations with extensive knowledge of industry norms and regulations."
2. Showcase your skills to impress.
A resume's skills section concisely highlights your expertise and abilities. Remember — the skills you list on your branch manager resume help employers visualize your potential, so only focus on the skills that can streamline a bank's daily operations.
If you're at the onset of your finance career and want to use a functional resume, you also get to list your top three skills acquired from internships, training or other education. Add two to three bullet points under each of the three professional skills you include to describe the duties you fulfilled and how you obtained the expertise in each one.
Here is an example of the expanded skills section in a functional resume:
Professional Skills
Sales
Conducted financial reviews for business clients every week to sell products based on their requirements.
Contributed to a 40% increase in business growth through networking, customer feedback and outreach.
Met all monthly sales goals and increased branch revenue by 13%.
The above example provides detailed information about the candidate's skills through duties and responsibilities, supported by numerical data.
We recommend that you strike a good balance of soft, hard and technical skills.
Soft skills, also known as personal abilities to complete tasks and interact well with others, are necessary for bank managers to gain the trust and confidence of their clients and team members. The following are some examples of soft skills to feature on your branch manager resume:
Verbal and written communication
Relationship building
Negotiation
Time management
Organizational skills
Leadership skills
Reliability
Transparency
Decision-making skills
Problem-solving attitude
Analytical skills
Hard skills are job-specific, meaning that they determine how effectively branch managers can conduct operational and administrative duties. A few hard skills for branch managers are:
Business development
Customer service
Team management
Knowledge of business standards and regulations
Reaching branch sales goals
Bank security expert
Staff management
Risk analysis
Sales expertise
Performance improvement
Aside from soft and hard skills, branch managers can use software and technologies to help them manage their workload. Known as technical skills, the following is a list of software knowledge that you can add to your branch manager resume:
Employee management software, such as Workpuls, Monday and PeopleSoft.
Enterprise resource planning (ERP) with InteGREAT.
Banking software such as Oracle FLEXCUBE.
Facilities management software such as QuickFMS.
Proficiency in Google Workspace, such as Gmail, Docs and Sheets.
To find more job-specific skills for branch managers, visit our Resume Builder today! Our resume-writing tool offers premium templates that you can fill out with suggestions of prewritten content specifically for the branch manager role, making the task of creating your resume easy and fast.
3. A comprehensive work history section.
If you have extensive experience but are confused about how to showcase your expertise as a branch manager, let us help you.
List all relevant job titles in reverse-chronological order. In a standard work history section in a combination and chronological resumes, you'll include your job title, employer's name, location and dates of employment, followed by three to four detailed bullet points to outline duties and accomplishments of the role.
Before writing this section, let's go through some do's and don'ts.
Poor example:
Work History
February 2018 - Current
Branch Manager | Imagine Corporations | Miami, FL
Contribute to significant growth in branch revenue.
Showcase excellent leadership skills through team management and building.
Reduced overall branch expenses.
The lack of details is what makes this entry unpersuasive. The candidate does not provide information on the percentage of revenue increased or the number of members they managed, leaving the tasks mentioned to come off as vague and nothing more than generic branch manager tasks.
Good example:
Work History
February 2018 - Current
Branch Manager | Imagine Corporations | Miami, FL
Contribute to a 25% growth in branch revenue in a year by increasing deposit rates.
Showcase excellent leadership skills by managing and building up a team of 23 members, focusing on individual career growth.
Reduced branch expenses by 35% in a year by improving resource allocation.
We used the same example and added more details backed up by numbers to make it an impressive work history entry.
You can also use the following strategies to construct an effective work history section:
Share employment experience, responsibilities and duties relevant to the job. Share any instance of significant contributions you have made to the role.
Add skills you've gained from tasks and responsibilities, such as mentorship skills gained by training members.
To add more value to your skills and expertise, always support your duties and accomplishments with numbers.
4. Add your educational details, contact information and custom sections for certifications.
Education
Your education section will be structured similarly to your work history section. Include your degree and major, the name of the institution, its location and your graduation dates. Use reverse-chronological order for multiple degrees. For branch managers with the necessary college degrees, you can skip your high school diploma to keep your resume concise.
If you wish to pursue a career in finance and, more specifically, in the branch manager position, you have to earn a bachelor's degree in business, marketing or finance.
Certifications and licenses
You can add a section right below the education section to showcase your certifications and licenses in the related position. Ideally, you'll list certifications that support your role, such as:
Certified Sales Professional (CSP)
Earn this certification and prove you have the expertise to enhance sales, become your customer's business partner and strengthen your meaningful account connections.
Certified Management Accountant (CMA)
This certification has been the gold standard for financial professionals that you can get to earn recognition. Professionals who obtain a CMA tend to work on the business side of banking, so it's a great advantage to have for the branch manager position.
Certified Manager Certification
The Certified Manager certificate confirms a professional's ability to manage and lead at a high level.
Get certified in Oracle FLEXCUBE to help your branch meet customer demands and add agility to the IT system.
A few more related certifications you can acquire:
Certified Professional - Human Resource (IPMA-CP)
Sales Management
Professional Certified Marketer (PCM)
Certified in Financial Management
Certified Economic Developer (CEcD)
Contact information
Complete your resume with your name, location, contact number and professional email address. This information will sit at the very top of your resume and may look something like this sample:
Free Downloadable Resume Templates for Branch Managers
Save time by using these free resume templates that you can easily download and format to complete your professional resume and succeed in your job application.
FAQ
What are the top three skills of a branch manager?
The role of branch manager is varied — top skills will depend on each unique bank branch. However, the average top three skills we recommend for your branch manager resume include excellent verbal and written communication skills, organization and excellent team management skills.
How can a branch manager stand out?
Keeping a balance between sales goals, client requirements and employee growth is one of the qualities of an excellent branch manager. You should align business and individual team goals and seek ways to increase branch revenue. If you have what it takes to be a great branch manager, showcase it on your resume through quantifiable accomplishments.
What is a good professional summary statement for a branch manager?
A persuasive professional summary statement communicates your skills, experience and accomplishments. This is an example of a good objective statement for branch managers:
"Ambitious and experienced branch manager with extensive expertise leading sales, revenue and profitability strategies. Great analytical and negotiation skills. Implemented a cost-effective operational system to cut down branch expenses by 40%. Eager to work in a highly competitive environment for Imagine Corporations."