Financial Analyst Resumes | Free Downloadable Templates, Examples and Guide
Use This Template
Featured In:
Table of Contents
Here are more resources that can help you
The Bureau of Labor Statistics estimates that financial analyst job opportunities will see a 6% growth between 2020-2030. In such a promising field, you need a resume to help you grab the position you want. To help you create a quality resume, we have prepared guides and suggestions to assist you in your resume-writing process.
Financial Analyst Resume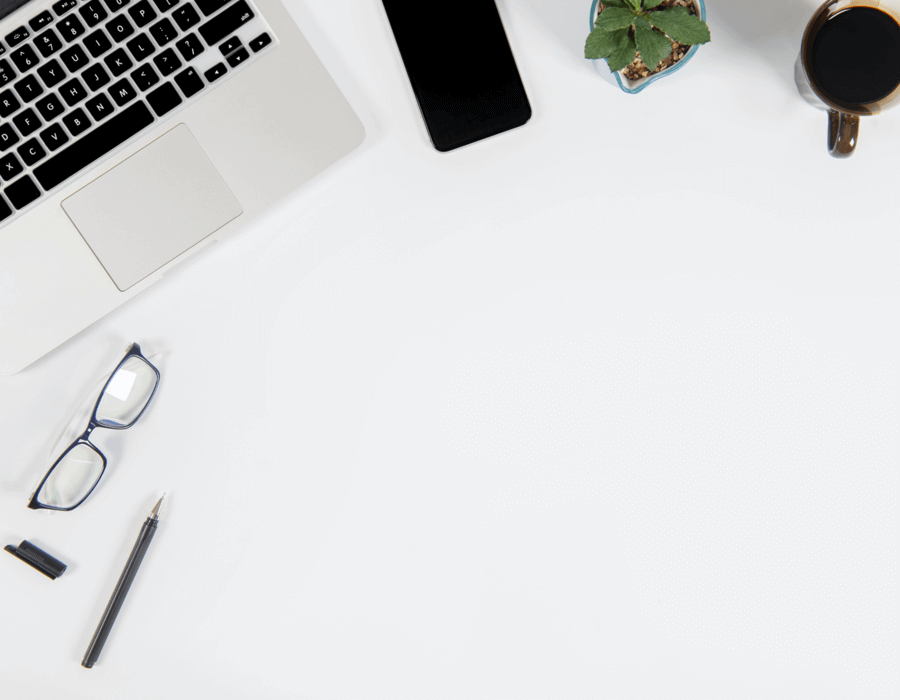 Financial Analyst Resume
Before we dive into the advice to help you personalize your resume, let's take a brief look at the mandatory and custom sections before we dive into the content of each one:

Contact information: The top section of your resume contains your personal information — name, phone number, email address and location. You can also add your LinkedIn profile or professional website.
Opening statement: The following section is either a professional summary or career objective in which you provide a short overview of your professional background.
Work history: The next section is the employment history, which is a critical section for employers to assess your experience and expertise in each role.
Skills: You must also provide a variety of your top soft, hard and technical skills.
Education: List your educational details and credentials in the education section.
Optional sections: You can add custom sections for your certifications, licenses, additional skills and achievements to enhance your resume.
Free Downloadable Resume Templates
Europass

Feature Presentation
Prepare to Write Your Resume
We recommend that you prepare well and personalize your document instead of applying with a generic resume. Here are a few suggestions and information to make your resume remarkable and noticeable:
Create a master document with all your employable skills, accomplishments and work-related training such as financial seminars, certifications or internships. You don't need to format it like a resume — it's easier to remember and showcase specific experiences related to each unique job opening when you have all the information at the ready.
Read each job description thoroughly. Carefully reading the description helps you identify matching skills and experience that a specific employer requires. Find your experiences that align with those in the job description and prioritize that information.
The next step is to list keywords from the job description and incorporate them in your summary, career history and skills section. If you include relevant keywords in your resume, applicant tracking systems (ATS) will be able to scan it well. Include keywords relevant to the job like "financial modeling," "leadership skills" and "data visualization," which are a few keywords and phrases that can boost your financial analyst resume.
Double-check your resume before you apply. Ensure your resume is grammatically correct and does not appear either cluttered or empty. Pay attention to the small but important details, such as using a professional font and keeping text size and spacing consistent.
You can place your education section above the work history section if you do not have enough work experience and want to emphasize your educational qualifications. You can also showcase your grades and significant accomplishments to impress the recruiters.
Please go through our resume examples for financial analysts to understand how to best display the requirements of your desired position.
Choose the Right Resume Format
Using a suitable resume format will allow you to showcase your strengths while downplaying your weaknesses. A format will also give your resume structure, providing it a more effective and orderly appearance.
There are three common resume formats to choose from: the chronological, functional and combination.
The chronological format is the most well-known resume — it dedicates most of your document to your work history and is best suited to demonstrate career growth, major accomplishments or clients and increased responsibilities. We recommend this to financial analysts with over 10 years of experience and some leadership abilities.
The functional format, or skills-based resume, is the rarest of the three. This document is best suited for first-time job seekers or career changers interested in financial analysis. This resume format strips down your work history to the basics and focuses instead on transferable skills and related accomplishments so employers focus on your knowledge rather than your lack of formal experience.
The combination format combines chronological and functional formats. It is an excellent alternative for midlevel workers who want to get a promotion or shift careers or roles. This hybrid approach helps concentrate equally on transferrable skills and previous experience in similar positions. Use this if you have some experience in the financial industry and are looking for your first or next analyst role.
Check out our resume formats guide for additional information on resume formats and how to deal with them.
Chronological

Functional

Combination
How to Write Your Resume With Examples
After you decide which format will best play up your financial knowledge, it's time to start writing your resume! put together this detailed guide with examples from financial analyst resumes to help you get started. We'll cover what information you need to include and how you should phrase it, section by section.
1. An impressive opening statement is essential.
Your opening statement can be written in two ways: a summary statement or a career objective. We usually recommend writing a summary statement — this introduction markets two to three of your most relevant skills and explains how you aim to replicate your work achievements to benefit a new employer. This marketing technique focuses on the needs of a potential employer rather than your career goals.
However, write a career objective if you're an entry-level candidate or changing careers. A career objective also highlights two to three skills but avoids mentioning your relative lack of experience by focusing on your academic or theoretical knowledge of financial assessment and how you plan to improve your practical knowledge while helping a new employer boost their profits. This introduction simultaneously acknowledges your career growth plans and your desire and capacity to contribute to company goals.
How can a career objective help you make a solid first impression? If you're a first-time job seeker or changing careers, let us compare a bad and good example to help you perfect your first financial analyst opening statement.
Poor example:
"Detail-oriented individual looking for the financial analyst position. Brings the right knowledge and skills to take on new challenges in this role. Eager to hone my skill set further and make a difference."
This career objective does not provide information about the candidate's skills or capabilities, failing to convince the recruiting managers of their fit for the role. You can improve this introduction by adding the following information:
Academic degrees or certifications.
Interest or knowledge of specific stocks, bonds or other types of investments.
Years of education.
Related internships, classwork or assignments.
Let's look at a good example of a financial analyst's career objective. We highlighted employable information in bold text to help you understand how to impress hiring managers.
Good example:
"Recent graduate and a former Goldman Sachs intern looking for the opportunity to work with High Capital as a financial analyst. Great analytical skills and eye for detail. Experienced in financial data analysis, administrative tasks, financial data reviewing and New York State business regulations. Interested in honing my skills and taking on new challenges."
So, what distinguishes a good example from a poor one? The inclusion of detailed and relevant information. In the good example, the candidate:
Compensates for lack of formal experience by sharing a former internship with a renowned investment company.
Includes specific skills that are relevant to the role to highlight their capability to do the job.
Highlights a few areas they have experience in.
Below are some suggestions for writing an engaging summary statement for your resume if you already have relevant work experience:
Add two to three skills to give employers a better idea of your ability to do your desired role.
Aside from your duties and responsibilities, mention one to two accomplishments.
To add concrete value to your knowledge, add numbers to your experience, abilities and achievements.
You might also discuss your educational background and any accolades you've obtained.
A summary statement for an experienced financial analyst can look like this:
"Team-oriented financial analyst bringing over eight years of experience in accounting, forecasting and financial modeling. Excellent attention to detail and analytical and communication skills. Based decisions off of identified financial trends, leading to an 18% growth in revenue."
2. Showcase your skills wisely.
Employers want to know what skills you'll use to fulfill the duties of the open role. As a result, the skills section is quite important. You can put six to eight skills in the skills section and integrate the rest into the opening statement and work history sections.
There is one dedicated section for skills in all three formats, but the functional format builds on this by letting you add and expand upon your top three skills. In this expanded skills section, you list three to four tasks you've performed or achieved in which you've applied the skill in question.
Let's look at how to write a functional resume's expanded skills section:
Professional Skills
Financial Analysis
Decreased reporting process time by 25% by implementing ad hoc analysis.
Analyzed financial and industry reports to contribute to an increase in company revenue by 10%.
Worked in strategic forecasting for 20 internal teams.
Regardless of which section you're weaving your skills into, it's best practice to add a balanced mix of soft, hard and technical skills.
Soft skills are the personal qualities you employ to tackle your work and interact with others. These abilities are critical to working in a team and are the same for most jobs, regardless of industry. The following are some essential soft skills for financial analysts:
Excellent communication skills
Time management
Organizational skills
Attention to detail
Leadership
Transparency
Critical thinking
Problem-solving skills
Conceptual skills
Insightful
Hard skills are job-specific abilities that allow you to perform the duties of the role. The following are some key hard skills to feature on a financial analyst resume:
Financial analysis
Business report analysis
Data analysis
Asset management
Data visualization
Knowledge of accounting, business and finance
Financial modeling
Budget development
Revenue generation
Strategic forecasting
In addition to soft and hard skills, every professional needs technical skills to make duties easier to manage and execute — that is, adeptness with technological tools of the trade. The following are some technical skills that will benefit financial analysts:
Google Workspace, such as Sheets, Docs and Gmail.
Financial market research with Capital IQ.
Financial reporting with Arria NLG Platform.
Financial analysis software such as Perfios, Oracle Essbase and IndustriusCFO.
Data analysis software such as Oracle and SAP.
To know more about what skills you should acquire and add to your resume for your desired position, go through our Resume Builder. Our resume-writing tool suggests role-specific skills and tasks that have been prewritten based on what employers tend to look for in their candidates.
3. Present an impressive work history section.
The section about your employment history will receive the most attention from most employers. It summarizes your experience in a specific role or industry and your area of specialty, the challenges you've resolved and your career achievements.
Put your job titles in reverse-chronological order, beginning with the most recent in this format: title, company, location and employment dates.
If you're using a chronological or combination resume, include information about your tasks, responsibilities and achievements in three to four bullet points under each job title.
Consider the following two samples of work history entries:
Poor example:
Work History
February 2018 - Current
Financial Analyst | High Capital | Miami, FL
Manage financial statements and decrease task rate significantly.
Mentor a team.
Manage important projects.
Implement strategic planning to achieve revenue growth.
While this description does mention tasks of their previous role, it's too generic, making it unimpressive and failing to communicate the candidate's capabilities and accomplishments in depth. Let's see what we can do to improve upon it.
Good example:
Work History
February 2018 - Current
Financial Analyst | High Capital | Miami, FL
Manage four quarterly statements with cash flow analysis.
Mentor a team of 15 and identify annual career growth opportunities for each team member.
Manage the budget for a project worth $242K.
Implement strategic planning and analyze financial trends to achieve a 48% revenue growth.
Employers will better understand you as a professional if you include additional facts and data in your work history description. Employers, for example, will be aware of the volume of work you handled or the exact numbers they accomplished.
Consider the following tips to create an impressive work history section:
Know what the primary requirements are for the position you're looking for. Employers want to know if you have the necessary skills and experience to perform the job.
Add accomplishments to your work history section. Employers are interested in what you have accomplished in past positions because it informs them of your capacity to repeat similar results in the new company.
Always use numbers when describing duties, responsibilities or accomplishments. Providing quantifiable metrics is an excellent strategy to improve your odds of getting called for an interview.
4. Add an education, certifications and contact information section.
Education
If you have an extensive work history, you might include an education section underneath the work history section to highlight your academic credentials. If you have little work experience and want to emphasize your academic credentials, you can put this section above the work history section.
Add your degree, the institution's name and location, and your graduation dates to complete your education section. Follow the same format in reverse-chronological order if you have several degrees.
You'll need a minimum of a bachelor's degree, typically in finance, business or accounting, to pursue a career. We recommend you get into an internship to gain valuable experience.
Certifications and licenses
Acquiring relevant credentials in your sector or industry is a great strategy to advance professionally and improve your resume. If you have a license or certification(s), you can include them in their own section. We have a few suggestions of potential certifications for financial analysts:
Chartered Financial Analyst (CFA)
The CFA charter is considered the standard by which investment professionals judge their skill, honesty and commitment.
Certified Management Accountant (CMA)
The CMA is an advanced professional certification that assesses accounting and financial management abilities critical to a company's success.
Certified Financial Risk Manager (FRM)
The FRM program assesses a candidate's understanding of current technological and industry knowledge and ability to keep up with a quickly changing financial world.
Learn all about project management through this certification, which is an added credibility to your financial analyst resume.
A few more related certifications you can acquire are:
Chartered certified accountant
Certified in financial management
Accounting and finance
Financial modeling
Finance and accounting for management consultants
Contact information
Complete your resume with your name, contact number, professional email address and state where you live on the header of your resume.
Free Downloadable Resume Templates for Financial Analysts
With our easily downloadable and customizable templates, you can now create the perfect resume for your next job application. Just choose, download, personalize and hit the send button!
FAQ
What are the top three skills of a financial analyst?
A financial analyst has to evaluate and make financial projections for companies, which require specific skills. The top three skills we recommend you acquire and include in your resume are performance analysis, analytical skills and financial modeling.
How can a financial analyst stand out?
Focus on your financial knowledge and intuition if you want to stand out as a financial analyst. Your resume should focus on making informed decisions, and implementing your knowledge of planning, budgeting and investing when advising others.
What is a good professional summary statement for a financial analyst?
If you want to write an impressive professional summary statement to apply for the role of financial analyst, be sure to include two to three of your skills, your years of experience and accomplishments. We recommend incorporating particular keywords from the job description to improve your chances of getting called for an interview. Consider the following statement for the financial analyst position:
"Detail-oriented financial analyst bringing over seven years of experience in statistical analysis, risk management and financial projections. Excellent analytical skills contributed to a 40% increase in company revenue."