Personal Banker Resumes | Free Downloadable Templates, Examples and Guide
Use This Template
Featured In:
Table of Contents
Here are more resources that can help you
Showcase your client interaction, banking knowledge and client service skills to help your resume stand out against other job seekers. Refer to our detailed guide for practical suggestions and personal banker resume examples to guide you through the resume-writing process. We also hand-picked job-friendly resume templates to help give your resume an extra boost.
Personal Banker Resume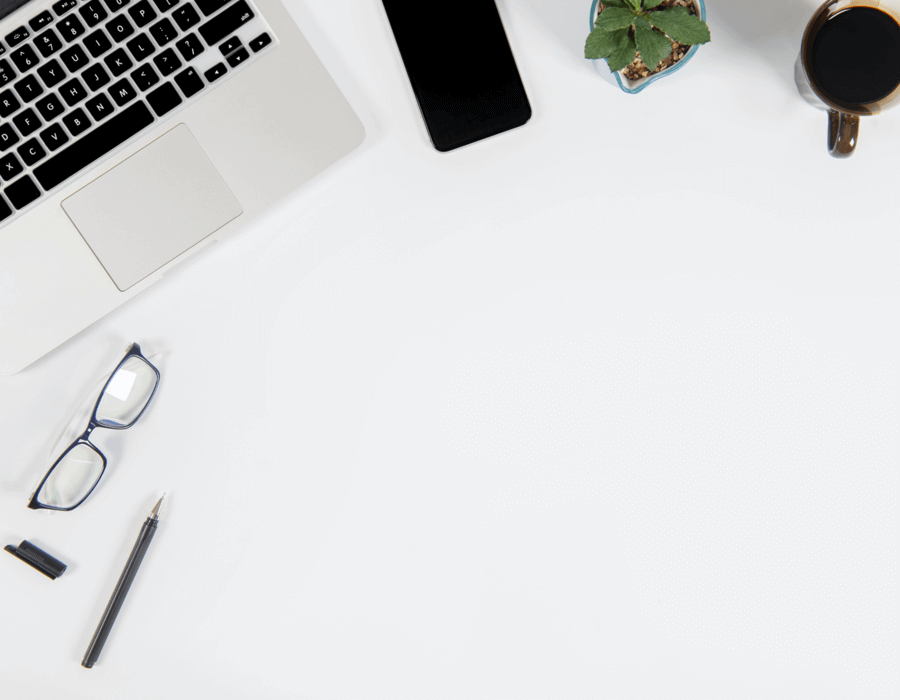 Personal Banker Resume
Let's use this personal banker resume example to break down the essential sections of your resume. Most resumes contain the following sections:

Your complete contact information, including your phone number, email address, and city and state.
An opening statement, either a career objective or a professional summary, to market your top two skills and compel a hiring manager to review your resume carefully.
The work history section to show your work experience alongside an outline of your strengths and achievements.
The skills section to list three kinds of skills: hard, soft and technical skills.
An education section to display your relevant academic training.
An additional section to showcase your specialized certifications, licenses or awards that can encourage client trust in your banking advice and knowledge.
Free Downloadable Resume Templates
Prepare to Write Your Resume
A well-written resume will showcase how well you can identify clients' banking needs and promote additional services. Refer to the following guidelines to familiarize yourself with the steps to create a great resume:
Read the employer's job description to understand which skills and responsibilities you need to include in your resume. If the job ad mentions special requirements like selling tax-deferred educational loans to students, make sure that your resume mentions the required skills.
Wherever possible, add quantifiable data to highlight your achievements. Example: "Opening 50 new customer accounts within one week."
Remember to do a thorough check for errors in spelling or grammar, and don't use flashy or unprofessional fonts while writing. If you're using acronyms, include their full-term, such as Individual Retirement Account (IRA).
Avoid cliche terms like "highly skilled" or "extremely hardworking." Most recruiters use an applicant tracking system (ATS) to scan resumes, and the presence of such terms could earn a negative tag for your resume.
Refer to our list of resume examples to see samples of the skills and achievements personal bankers include in their resumes. Looking through resume examples can help you understand how best to format yours and what information to include in it to be a competitive candidate for the role.
Choose the Right Resume Format
Now that you have a general idea of what tailored information you'll add to your personal banker resume, you'll need to decide how to format this information. Most resumes follow one of three major formats — chronological, functional or combination resumes.
Applicants with many years of work experience will prefer the chronological resume. This format highlights your work history in reverse-chronological order, i.e., starting with your current or most recent job. Use this if you have over 10 years of banking, sales or customer service experience.
The functional resume is suited for new professionals or those with gaps in their work history. This skills-based resume highlights your professional skills, not your work history. We recommend you use this if you're applying to your first job or changing careers to focus on personal banking.
The combination resume is perfect for junior-level or midlevel job seekers looking for a promotion or career growth. It focuses on both your work history and job-related skills, making it a popular choice.
Check out our resume formats guide to learn more about how to execute each resume type.
Chronological

Functional

Combination
How to Write Your Resume With Examples
After familiarizing yourself with the basic rules, you need to go through some guidelines related to resume writing. Read our step-by-step guide which has practical tips and suggestions for writing your personal banker resume, section by section.
1. Pick out a suitable opening statement.
Usually, resumes use two types of opening statements — the career objective or the summary statement. The summary statement introduces your professional skills and achievements that help highlight your suitability for the job. The career objective highlights your professional skills and how you plan to apply those skills for the benefit of the company.
The summary statement is suitable for experienced professionals, while new professionals or career changers prefer the career objective.
To know more about the difference between a good and poor career objective statement, refer to these examples:
Poor example:
"As a dedicated personal banker, I want to help the bank gain more customers. My excellent communication skills can help achieve this target smoothly."
This poor example of a career objective does not highlight the applicant's crucial job skills. Although communication skills are vital in developing and maintaining client relationships, this aspiring banker doesn't describe relevant experience or achievements. This opening statement won't convince a hiring manager.
Good example:
"Looking forward to a position as a personal banker in ABC Bank where I can use my five years of experience in customer interactions, including explaining and clarifying issues or queries related to banking services to customers and helping them invest in commercial banking products. Successfully converted 15% of customers to register for additional services."
This is an excellent career summary since it mentions specific job duties and skills. It also helps to:
Understand the skills and expertise acquired through years of experience.
Highlights the banking, sales and customer service skills of the applicant.
The following tips can help you write an effective professional summary statement, in the case that you have the relevant experience for the role:
Your summary statement must contain job-relevant skills and expertise aligned to the open role.
Highlight your professional achievements by using quantifiable data.
Include details about certifications or relevant training that can enhance your skill set.
Study this professional summary statement example and choose your strategy wisely:
"Banking specialist with six years of experience in providing customer service and resolving customer queries. Looking forward to a position as a personal banker to modernize the bank's customer service department by updating to the latest service models."
2. Focus on your job-relevant skills.
The skills section is vital as it highlights at least six to eight of your job-related skills. Use bullet points to display your diverse skill set, ensuring to add a mix of soft, hard and technical skills. This brief and concise list is enough in a chronological and a combination resume format. However, a functional resume format requires an additional skills section in which you use descriptive bullet points to detail how you've applied your top three skills.
Let's look at some examples of how to present different skills in a functional resume:
Skills
Banking
Managed multiple bank accounts for clients, resolving queries related to opening and closing accounts, supervising banking transactions and setting up private business accounts.
Made recommendations and explained banking services and products to clients as per their needs.
Handled all documentation to open or close accounts, like obtaining signatures. Verified the account details with the client and handled stop payment requests.
This section showcases your job responsibilities and achievements. A decent presentation of your skills is necessary for attracting the attention of recruiters, especially in the case of a functional resume format.
Regardless of which resume format you're using, however, your skills need to include a balance of soft, hard and technical skills.
Soft skills affect your personality, professional attitude and work ethic. Some of the essential soft skills for a personal banker are:
Excellent verbal communication skills
Networking skills
Multitasking
Fast learning
Negotiation skills
Good teamwork
Excellent decision making
Attention to detail
Customer service
Administrative skills
Hard skills are job-specific and acquired through education and work experience. Some of the hard skills required for personal bankers are:
Knowledge of banking products and services
Knowledge of investment options
Familiarity with tax law
Financial planning
Good numerical skills
Good knowledge of sales
Cash handling skills
Understanding the bank's sales target
Processing banking documents related to accounts, cards and loans
Ability to operate the multiline telephone system
Technical skills refer to the use of software and digital applications for performing job duties. For a personal banker's role, the following technical skills are required:
Understanding local, national and internal banking software.
Knowledge of MS Office applications like Word, Excel and PowerPoint.
Knowledge of banking databases like Temenos, Finastra or Oracle FLEXCUBE.
Data entry and good typing skills.
Check out our Resume Builder for more job-relevant skills. Our online resume-writing tool offers premium resume templates you can quickly fill out and customize with suggested prewritten skills and tasks for personal bankers.
3. Showcase your work history.
Your work history section highlights your previous job details in reverse order, i.e., starting with your current job. The details include your previous job title, the organization's name, its location and your dates of employment. Additionally, you'll mention information like job duties and responsibilities — except in a functional resume format.
Take a look at these examples of an excellent and poor work history entry for a personal banker resume:
Poor example:
Work History
February 2019 - Current
Personal Banker | ABC Bank | Charlotte, NC
Respond to queries.
Open bank accounts.
Communicate with the clients regularly.
This is considered a poor example of a work history entry because it just mentions the general job duties of a personal banker but does not showcase any specific skills or achievements. You can improve this by adding some of the following information:
Good example:
Work History
February 2019 - Current
Personal Banker | ABC Bank | Charlotte, NC
Discuss banking services and products with clients based on their needs. Present the new banking services and products to existing and prospective clients.
Attend queries from clients regarding their bank accounts and assist in opening new customer accounts and credit cards. Process loan requests.
Perform administrative duties like data entry into the banking databases.
This is a good example of a work history entry because it describes specific job duties. It displays the skills and expertise of the applicant, which is necessary to get the recruiter's attention.
Refer to the following tips to get good results while writing your resume:
Refer to the employer's open job description. This will help you understand what skills need to be included in your resume.
Provide an account of your job responsibilities and achievements. Highlight your achievements and duties by using numbers wherever possible. This facilitates a better understanding of the depth of your capabilities.
4. Organize other information in separate sections.
Education
To start a career as a personal banker, you need at least a bachelor's degree in finance or economics. Thus, it's important that you include your degree in your resume. To list your educational credentials, include the institution's name and location, your degree and major and graduation date. If you have more than one degree, list the highest one first. You may also omit your high school diploma unless it's the only educational credential you have acquired.
Certifications, licenses and custom sections
If you've gained certifications or special licenses, you can add them in a separate section.
Some valuable certifications a personal banker may obtain include:
This Personal Banking Diploma is for financial services representatives and personal bankers who want to increase their banking knowledge and skills. The new skills will assist prospective and current customers in developing new business relationships and designing customer retention strategies.
This certificate helps gain essential skills for providing full-service banking, developing product knowledge and understanding the different retail deposit and loan products. You will learn to offer the appropriate credit, deposit and other banking services to meet customer needs.
Certified Personal Banker (CPB)
The Certified Personal Banker (CPB) certification is the reputed professional certification for financial services professionals, especially personal bankers. This certification proves that individuals in this field have completed comprehensive training in sales and service, banking and financial analysis and specific business competencies.
Certificate in Personal and Private Banking
This certificate enhances your understanding and skills related to personal and private banking in a digital age. It considers the key drivers of change and the challenges faced due to technological developments and regulatory changes.
Some additional courses for personal bankers that may be useful are:
Financial Markets and Banking Course
Financial Decision Making and Analyzing Financial Statements Course
Commercial Bank Management Course
Consumer Finance Course
Your contact information includes your full name, city and state, phone number and email address. This information will sit at the top of your resume and look something like this:
Michael Hloom
987-654-3210
mike.hloom@email.com
Free Downloadable Resume Templates for Personal Bankers
Refer to these easy-to-download resume templates. You may download them onto your word processor and customize them with your details to create your resume.
FAQ
What are the top three skills required for a personal banker?
The top three skills for a personal banker are: excellent communication and networking abilities, good knowledge of banking products and good customer service skills.
How can a personal banker stand out?
For a personal banker to stand out, you need excellent verbal communication skills that help you interact with and resolve customer queries. You must have a solid understanding of banking products and services, which will provide you with the requisite knowledge while interacting with customers or advertising the new banking services.
What is a good summary statement for a personal banker?
A good summary statement for a personal banker is: "A personal banker with seven years of diverse experience bringing good communication and problem-solving skills. Worked on customer projects that met or exceeded company expectations. Looking for a new role dedicated to achieving customer satisfaction in a well-established organization."