Featured In:
Table of Contents
Here are more resources that can help you
Dietitians ensure the well-being of individuals by creating health plans and assessing nutrition intake. We can help secure your next job as a dietitian by building a resume that portrays your skills, qualification and work experience through practical examples, writing suggestions and valuable tips.
Dietitian Resume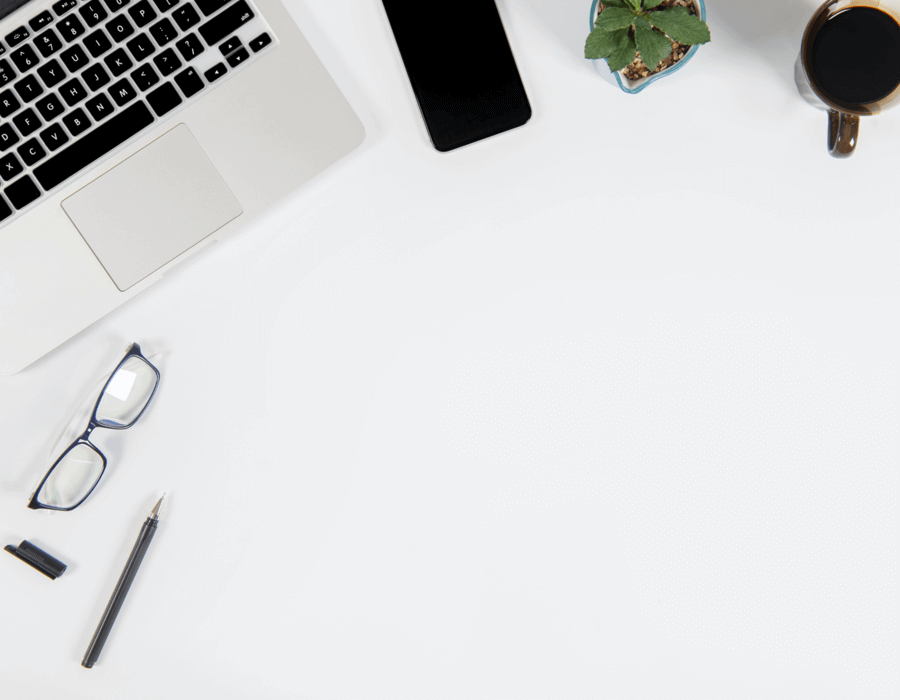 Dietitian Resume
The above example shows the basic structure of a dietitian's resume. For your reference, we have listed the main elements of a resume below:

Your contact details (i.e., name, address, phone number and email address).
An opening statement disclosing your career plans or experience.
A work history highlighting your career details.
A skills section with a varied selection of soft, hard and technical skills.
Your education details and academic background (i.e., degrees or diplomas).
Additional sections for the certifications, awards or licenses linked to the role.
Free Downloadable Resume Templates
All the Information

Attention to Detail
Prepare to Write Your Resume
You may feel unsure about where and how to start writing your resume. We have some pointers to prepare you for this task:
Understanding the job description is crucial to crafting a resume that responds to an employer's needs for the role. Therefore, note down the role specifications (i.e., required skills, duties/ responsibilities and qualifications).
Gather information for your resume, like your employment details, including past roles, employment duration, employers' information and your professional or academic qualifications, such as degrees, diplomas, certifications and references. Have this info on hand so you don't have to go back and forth between writing your resume and doing research.
Scan your career records and pinpoint unique achievements and accomplishments, like the number of patients you have helped control their blood sugar or how you worked alongside doctors to create a holistic health plan. This type of accomplishment can help you stand out from other applicants beyond the standard duties of any dietitian.
Make your resume applicant tracking system (ATS) compliant. Include keywords and skills from the job advertisement, and make sure your resume's layout and design are simple and the fonts are easy to read.
Prevent spelling mistakes, informal speech, grammatical mistakes and inaccurate information. Employ the help of a copy editor friend or professional, or use an online spelling checker.
Review and compare resume examples for dietitians with different positions, experience and specializations to help you structure and approach your resume.
Choose the Right Resume Format
The resume format is the foundation on which you draft your resume. Considering your experience, here are tips for identifying your ideal format:
The chronological format is best for experienced dietitians with over 10 years of experience. It underlines your career history and is best suited for senior positions like lead/ superior/ head dietitians.
The functional format is for inexperienced dietitians hoping to start their careers. This format underlines your skills and qualifications making up for the lack of practical exposure, and is favored for entry-level/ contract/ part-time positions and for professionals with career gaps.
The combination format works best for dietitians with consistent work but less than 10 years of experience. This format weighs your skills and experience equally and is apt for switching fields, promotions and entry-level roles/ recent graduates (if you have formal/ informal experience).
Use our resume formats guide for a comparative analysis of resume formats to help you decide on the right one for you.
Chronological

Functional

Combination
How to Write Your Resume With Examples
You can write a dietitian's resume in four easy steps by following our job-specific tips and using our examples as reference. Let's start!
1. Build an impressive opening statement.
There are two approaches to a resume's opening statement: the career objective and the summary statement. Both methods introduce yourself to the employer by highlighting your professional qualifications.
We suggest using the summary statement for the dietitian's role since it concisely demonstrates your skills, expertise and qualifications for the role. However, choose the career objective in specific career situations where you would benefit from clearly delineating your goals, such as:
For inexperienced positions (i.e., entry-level/part-time)
Rejoining work after a career break
For freelancing permanently
Review the following examples to learn how to draft a good career objective statement:
Poor example:
"Seeking a full-time dietitian's role at your hospital to apply my skills in helping patients and refine my diagnostic abilities."
This objective statement lacks the skills that support the dietitian's role. Only stating your goals without backing them up with skills and experiences that will benefit the employer won't get you ahead.
Good example:
"Trained dietitian with a master's in pediatric nutrition seeking an opportunity at Little Angels' hospital. Expert at diagnosing, assessing health, treating eating disorders and developing a successful meal plan for children. Bringing a year of experience working for the community center."
This objective statement overcomes the flaws of the earlier one by stating the skills and experience favoring the dietitian's role.
If you prefer to opt for the summary statement approach, follow these tips:
Include one or two skills highlighted in the job advertisement to tailor your statement to the role.
Add a quantifiable achievement that sets you apart from other candidates, such as a "97% success rate in controlling blood sugar levels in obese patients."
Keep the statement clear and concise, and avoid using unnecessary filler words or transition phrases.
Check out this summary statement for reference:
"Clinical dietitian with over five years of experience treating patients in community health and outpatient centers. Specialized in gerontological and pediatric care. Expert in treating eating disorders and deficiencies with a history of improving patients' nutritional health by 80% or more and helping them attain their health goals."
2. Display your soft, hard and technical skills.
Skills should be present throughout your resumes, but the skills section is where you should directly display your most relevant skills for your dietitian's role. Make sure you include a balanced selection of six to eight soft, hard and technical skills to show employers you have a well-rounded skill set that will help you succeed in all areas of your job.
Soft skills reflect the innate traits that enable professional and effective interactions and interpersonal relationships with patients, staff and peers in the work environment. Soft skills for a dietitian can include:
Empathy
Patience
Attentive listening
Communication
Problem-solving
Self-supervising
Adaptable to different clinical environments
Time management
Organizational skills
Critical thinking
Accepting and providing feedback
Emotional intelligence
Disability awareness
Cultural competence
Hard skills reflect your ability to implement the dietitian's duties and responsibilities, which require specific education, training and practical knowledge. Hard skills for dietitians are:
Health assessment
Patient evaluation
Meal planning
Diagnostic skills
Vitals checking
Human anatomy knowledge
Medicine/drug prescription
Nutrition counseling
Knowledge of pediatric, elderly, neonatal or sports dietary differences
Patient education
Record maintenance
Research
Technical skills refer to the dietitian's ability to use technical or digital tools that aid their daily tasks. Some technical skills for dietitians are:
Proficient in software like Nutritionist Pro, Compu-Cal Nutrition Assistant, Lifestyles Technologies Diet Master Pro, Axxya Systems Nutritionist Pro
MS Office literacy
Experienced with EMR (Electronic Medical Record) software like AdvancedMD, DrChrono or Carecloud
This skills section applies to every resume format. However, the section's placement and formatting will vary based on your resume format. For instance, the skills section in chronological resumes is a simple, bulleted list below the work history. You can prioritize this listed skills section on combination resumes and place it before the work history — you can even have multiple skills sections.
In the case of functional resumes, because the skills are the primary section, you will add an expanded skills section.. For this, you will select your three core skills and include three bullet points per skill that summarize tasks and accomplishments that demonstrate your competence in the individual skill.
Here's an example of a functional resume's skills section entry so you can visualize it clearly:
Skills
Record Keeping
Tracked the weight and vitals of 30 patients throughout the program to assess their progress.
Analyzed the progress of every client by tracking the status of their meal plans/ assignments.
Noted down the allergies of clients and suggested plans to work around them.
Without a detailed work history section, the skills section becomes the space where you provide the employer with a more thorough account of your professional achievements.
To find more role-specific skills, use our Resume Builder. This resume-writing tool can recommend job-specific content and skills for the dietitian's role. In addition, you can find over a dozen professionally-designed resume templates that are easy to customize and store in unlimited cloud space.
3. Summarize your work experience.
Listing the jobs you've had throughout your career helps the recruiter assess your professional growth and helps validate your skills. When formatting your work history section, you should organize your roles in reverse-chronological order, starting with your current or most recent role and working backward to your first career-related job.
Each of your work history entries should include the job title, company name, employment dates, and — excluding the case of a functional resume — three to four bullet points describing unique achievements from each job.
These examples can help you spot a well-drafted work history:
Poor example:
Work History
January 2021 – Current
Dietitian | Nurture Nutrition Inc. | Bensalem, PA
Manage diets of different patients.
Craft diet plans for patients.
Enhance customer treatment.
This role description doesn't provide enough personalized information to visualize the candidate's unique accomplishments.
Good example:
Work History
January 2021 – Current
Dietitian | Nurture Nutrition Inc. | Bensalem, PA
Help over 20 chronically ill individuals with dietary management strategies.
Create diet plans for patients with particular conditions considering their allergies and other health concerns.
Conduct monthly patient surveys and qualitative research, team audits and site evaluations to improve customer experience.
This role description makes it easy to visualize the candidate's duties and specific tasks performed as a dietitian.
Maximize your work history with these suggestions:
Align the work history with the role: State practical examples that demonstrate you possess the skills required in the job advertisement.
Give a measurable account of your career accomplishments: For example, mention how you "developed 50 successful meal plans" and "cured nutrition deficiencies of over 20 patients."
Include keywords in your job descriptions: Use the correct work jargon and industry concepts when writing your job description. If these keywords appear on the job ad, recruiters and ATS will consider your resume.
4. Wrap up with your education, contact information and custom sections.
Education
You require a bachelor's or master's degree in nutrition and dietetics and must pass the Academy of Nutrition and Dietetics registration exam to become a dietitian. To boost your chances and specialized expertise, consider the following degrees:
Degree in Pediatric Nutrition
Degree in Neonatal Nutrition and Caring
Degree in Counseling
Degree in Culinary Arts
Degree in Healthspan, Nutrition and Longevity
You can document your education in this manner:
List down from your highest degree to the lowest. Skip mentioning your high school diploma if you are a college graduate.
Degree details: Major, graduating year
University/ college details: Name, location
Mention your GPA if it's above 3.5.
Certifications, licenses and custom sections
A great way to enhance your resume is by including any certifications, licenses or other accomplishments that add to your credibility and qualifications. For example, if you possess two or more certifications or licenses, you should create a separate section to showcase them. We have listed a few certifications that can be beneficial for a dietitian:
Certified Nutrition Specialist (CNS)
This certification proves beneficial for personalized dietitians and nutrition practitioners utilizing nutrition therapy for health problems.
Specialist in Pediatric Nutrition
This certification proves your specialized expertise in pediatric nutrition and care.
The Academy of Nutrition and Dietetics awards this certification on clearing the RD examination.
Certified Ketogenic Nutrition Specialist (CKNS)
This certification asserts your expertise in the ketogenic diet as a trained professional recognized by the American Nutrition Association.
Finally, share your contact information, including the following details:
Your full name
Phone number
Email
Residing city and state
Free Downloadable Resume Templates for Dietitians
If you're looking for budget-friendly options to design your resume, check out our free resume templates for dietitians. You can download and edit these templates on any word processor of your choice and use the instructions on the template to accurately fill in your resume sections.
FAQ
Updated: November 02, 2022
What are the top three skills of a dietitian?
The skills of dietitians vary with their work setting (i.e., hospitals, community health centers, nursing facilities or outpatient centers), specialization (i.e., pediatric, neonatal, gerontological, sports or business dietitians) and experience. Nevertheless, the following three skills are significant across specializations and work settings:
Diagnosing and treating specific health diseases (i.e., eating disorders or nutrition deficient health problems/ diseases)
Meal plan creation and health assessment
Medical nutrition therapy knowledge
How can a dietitian stand out?
Dietitians can stand out with mastery of diverse specializations (i.e., business, pediatric, neonatal, sports), caliber and experience. The best dietitians are very flexible with their approach. They change their approach based on the client/patient's need rather than forcing the patient to adopt an already created approach. Standout dietitians are compassionate and build better relationships with their clients.
How much do dietitians make?
Variables like industry, role, experience and location determine the salary of dietitians. The Bureau of Labor Statistics informs that the median annual wage of dietitians is $63,090, varying with their industry/ work setting. The dietitians at outpatient care centers make $69,660, and dietitians working for the government earn $64,010.