Personal Trainer Resumes | Free Downloadable Templates, Examples & Guide
Use This Template
Featured In:
Table of Contents
Here are more resources that can help you
Personal trainers motivate and guide people to improve their fitness by losing fat and building muscle. They work alone or for gyms and fitness centers, but they all need a strong resume showcasing their professional strengths. With practical examples and job-specific tips, this complete personal trainer resume writing guide will help you draft an attention-grabbing resume for this role.
Personal Trainer Resume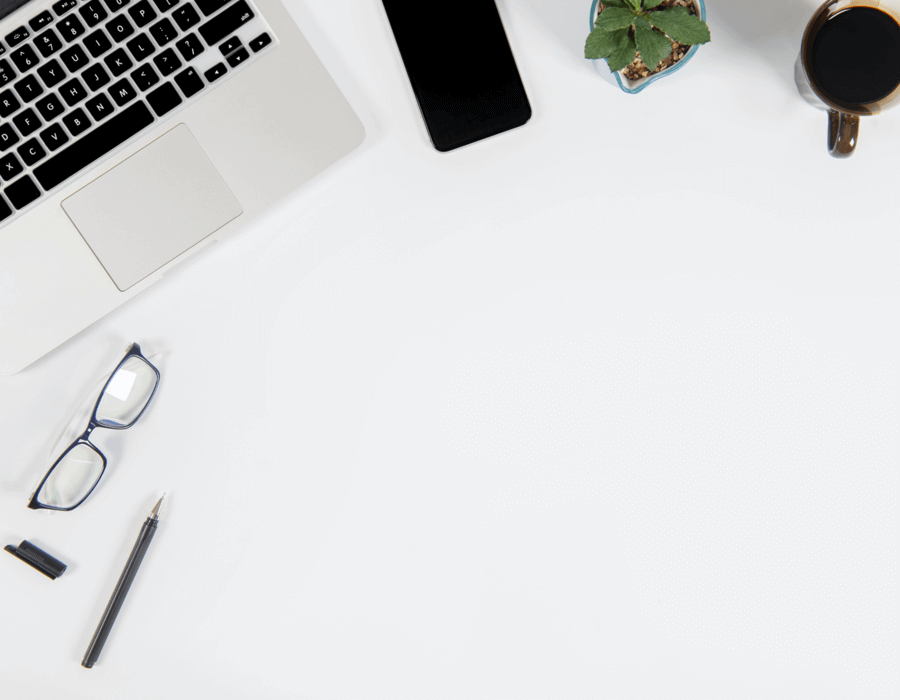 Personal Trainer Resume
Use the example above as a reference when building your resume. A resume consists of the following elements:

Your contact information, i.e., name, phone number, location and email.
Professional summary that showcases your top qualifications and accomplishments.
Work history listed in reverse chronological order.
Skills section filled with soft, hard and technical skills.
Education section summarizing your educational achievements.
Optional custom sections for licenses, awards, certifications and more.
Free Downloadable Resume Templates
Prepare to Write Your Resume
Writing an effective resume involves a lot of information and format rules. To help you get a start, we provided a few tips ensuring you're prepared to craft your resume:
Tailor your resume to the job description. Instead of writing a resume thinking only of what you've accomplished, make sure to display accomplishments and professional information that directly responds to your desired role's requirements — you can find these in the job ad.
Also check the job ad to mark the skills and keywords that best reflect your talents and abilities — fitness monitoring, HIIT and business administration are all relevant skills for a personal trainer. These kinds of keywords should appear in various sections of your resume.
Gather details from previous work and educational experiences. For example, collect your graduation dates, employment dates, official job titles, promotions, performance reviews, the names of your degrees or certifications, companies, internships, etc. You'll need this information to build accurate and verifiable resume sections and it's best to have it ready before sitting down to write.
Cater to your audience. If you're aiming to get into a specific position in a center or gym, go through their website and assess their needs. Businesses implement an applicant tracking system (ATS) to scan resumes for overused terms like "focused" and "unique," flagging them negatively. Resumes with spelling errors, complex formatting or eccentric fonts will also get flagged by the ATS and won't ever reach the hands of an employer.
Study resume examples for your desired job. Browsing through the content of other candidates vying for the same position gives you a baseline to follow when creating your resume.
Choose the Right Resume Format
Resume formats provide structure for your resume by organizing your sections to present your most impressive information as efficiently as possible. Every resume falls under either a chronological, functional or combination format. Each of these formats serves a different applicant's level of experience.
The chronological format is a practical choice for candidates with over ten years of experience as its primary purpose is to highlight the resume's work history section.
The functional format helps individuals with barely any professional work experience by highlighting a longer and more descriptive skills section over the work history section.
The combination format is the best option for career changers with decent work expertise. It combines both layouts by equally portioning the skills and work experience.
Head over to our resume formats guide before making your pick to learn more about these formats.
Chronological

Functional

Combination
How to Write Your Resume with Examples
Follow our step-by-step guide to learn how to write every section of your resume. With the help of this guide tailored with tips and examples for the personal training profession, you'll create an outstanding resume.
1. Build a strong summary statement.
Your resume should open with a statement pitching your candidacy for the job with a couple of sentences summarizing your top skills and accomplishments. You can opt for one of two approaches for this section: the summary statement or the career objective.
A career objective describes the goals and aspirations you wish to achieve. It displays your passion and willingness to learn the subject.
A summary statement is pretty straightforward, wherein it gives a descriptive account of your past achievements to show your level of competence in the field.
For personal trainers just starting, a career objective is an excellent option to establish the skills they can offer the employer and their enthusiasm to learn.
Let's look at two examples of career objectives:
Poor example:
"I am a personal trainer with many years of experience working in gyms and for private clients. I have successful fitness regimes for my friends and family members. I am also aware of the nutrition requirements for my body."
This career objective doesn't provide any evidence of skills and experiences. There's nothing wrong with you starting training friends or family, but you should focus on what services you provided and how the clients succeeded with your training.
Good example:
"Personal trainer with over five years of expertise in body fitness and wellness. Proven track record of helping 15 clients reach their fitness goals through diet plans and custom exercise regimes. Eager to continue improving fitness plan creation and customer service skills in an established fitness center with a larger clientele."
This career objective expresses key skills and experiences with verifiable metrics like the number of clients they trained. It also clearly articulated the areas they want to develop in the new role.
If you're a seasoned personal trainer, you can opt for a more straightforward summary statement that focuses on your skills and qualifications. To make your summary statement stand out, follow these tips:
Mention two to three of your top skills, and make sure they match the same skills the employer seeks for the job.
Share at least one instance of a unique career accomplishment and quantify it with numbers, such as the number of successful clients or an increase in revenues in your gym thanks to your actions.
Include your years of experience or any relevant certification or license.
Check out this summary statement example below:
"Personal trainer certified by the NCSF with over nine years of experience successfully aiding clients meet their fitness and nutrition goals in gym and at-home work environments. Skilled creating individualized fitness plans and modifying workouts for home and virtual training. Possess a record of exceptional customer satisfaction and increasing gym membership subscriptions by 15%."
2. Display your soft, hard and technical skills.
Every resume should have a skills section listing the job-relevant abilities you can bring to the table. This section is tailored to the position and requisites provided by the employer. You could have excellent attributes as a personal trainer, but you need to show employers that you can bring the necessary solutions and knowledge to the job.
The way you organize your skills section depends on your resume format. For chronological and combination resumes, a list of skills will suffice. However, for functional resumes, the skills section requires more detail. For instance, you will pick three core skills, and for every single one, provide three bullet points describing prior accomplishments and tasks that prove you've mastered those skills.
Use this functional skills section entry as reference to better understand how to format this section:
Skills
Personal Assessment and Training
Designed and implemented exercise regimes for over 25 clients and improved their overall health and fitness.
Assisted in a community health program and developed training programs for college athletes.
Performed the various CPR techniques correctly in a certified training course.
The example above sounds like a work history entry, but each accomplishment is from a different role, masking the lack of consistent employment background.
Make sure to incorporate different soft, hard and technical skills throughout the resume to show your proficiency in various job areas.
Soft skills provide you with tools to better interact with colleagues, clients and supervisors and allow you to perform your tasks efficiently . The following skills are crucial to have as a personal trainer:
Verbal communication
Empathy
Motivation
Problem-solving skills
Passion
Patience
Organization
Time management
Persevering
Flexibility
Hard skills refer to the specialized knowledge you possess regarding a particular job or industry. You learn these skills through education, training or on-the-job practice. Hard skills necessary for a personal trainer include:
Fitness monitoring
Exercise regimen design
Personal coaching and training
Knowledge of human anatomy
Diet plan creation and monitoring
Adept at using gym equipment
First aid and CPR
Scheduling
Group training
Knowledge of other forms of exercise, i.e., Zumba, aerobics and yoga
The tools and applications that improve your job productivity are called technical skills. A few recommended technical skills are mentioned below:
Expert in MS Office, i.e., Word and Excel.
Well versed with My PT Hub
Acuity Scheduling
Vagaro
FitSW
Trainerize
TrueCoach
Use our Resume Builder for more personal trainer skills and content. With more than a dozen templates to choose from, you can finish crafting your resume in no time!
3. Display your work achievements.
Your resume's work history section should include your previous job entries in reverse chronological order. Every entry should start with the dates of employment, job title, business name and work location, followed by three to four critical accomplishments from the role in a bulleted list.
Below is a comparison of a good and a poor work history entry:
Poor example:
Work History
March 2020 - Current
Personal Trainer | Soulstice Gym | New York, NY
Trained clients and monitored their posture.
Made exercise programs for the clients.
Regularly oversaw and maintained gym equipment.
The example above generalizes the tasks of a personal trainer and doesn't mention any quantifiable statements making it hard for recruiter's to gage your level of knowledge in the field
Good example:
Work History
March 2020 - Current
Personal Trainer | Soulstice Gym | New York, NY
Trained up to 70 customers every month and helped 65% of them reach their fitness goals.
Designed personalized programs and nutritional plans for every client to achieve optimal results.
Decreased 80% of accidents and machine malfunctions in the gym by introducing a daily equipment-checking routine.
This entry tackles the issues of the previous example by stating figures and statistics that demonstrate the candidate's impact on the gym.
Refer to the following tips to get the most out of your work history:
Mention personal instances and achievements unique to you instead of listing the primary tasks for anyone on the job.
Pull keywords from job descriptions and use them when describing your tasks to catch the recruiter's attention.
Take advantage of this space to add as much valuable info as possible such as any promotions, accolades or leadership opportunities.
4. Add your education, contact information and custom sections.
Education
The education section contains your academic details like the degree title, institution name, location and graduation dates.
To work as a personal trainer you need a bachelor's degree in Kinesiology, Psychology or a related field. If you want to specialize you can also venture into the field of business to open your own personal training service or dive deeper into the nutrition and diet aspect to become a certified dietitian.
These specializations are also possible in a cost-effective way with the help of certifications and online courses.
Certifications, licenses and custom sections
If you possess certifications or awards related to your role, create a custom section at the end of your resume and showcase them.
These are some of the recommended certifications for personal trainers:
With this credential, you will have an NCCA accredited certification and a vast library of updated material to help you out when building a diet and exercise program.
Advanced Personal Trainer Certification
Possessing this certification will deem you capable of developing and executing programs for conditioned, decondition and athletic clients.
As a certified nutrition coach, you'll have the appropriate qualifications to offer your dietary needs expertise to an individual.
First Aid, CPR and AED Training
This is an important credential to have as a personal trainer as offering medical aid to a client in immediate need can help save their life.
Consider taking the following courses to improve and sharpen your skills:
Science of Exercise
Stanford Introduction to Food and Health
Vital Signs: Understanding What the Body Is Telling Us
Weight Management: Beyond Balancing Calories
Food Sustainability, Mindful Eating, and Healthy Cooking Specialization
Contact Information
Your personal information should be visible in your resume for the reader to have easy access to it. It consists of your full name, phone number, email address and city and state of residence.
Free Downloadable Resume Templates for Personal Trainers
Scan through the following templates and choose the one that suits your resume's content. Download and edit it on any word processing software and change the format and structure to your liking.
FAQ
What are the top three skills of a personal trainer?
A personal trainer oversees their client's health and fitness and offers assistance by developing fitness and nutrition plans. Trainers need to be very personable as they are responsible for keeping their clients in check and guiding them through the challenges of exercising. The three essential skills required as a personal trainer are excellent verbal communication, great motivating skills and empathy.
How can a personal trainer stand out?
Exercising can be hard to follow through consistently as it is strenuous, so it is difficult for a personal trainer to motivate clients. Setting up competitions is an excellent way to get clients to work on themselves. The intensity can vary between clients, but having a physical and tangible goal to strive for can get them to work hard. An exceptional personal trainer molds their training methods and techniques to the needs of their clients and not the other way around.
What is a good objective statement for a personal trainer?
A good objective statement equally concentrates on the candidate's prior experiences and aspirations. For example, a personal trainer's objective statement should say, "Expertise in creating nutrition and dietary plans for a range of individuals with drastically varying weight. Eager to expand on creating personal exercise regimes based on their capacity and willingness."