Featured In:
Table of Contents
Here are more resources that can help you
Pilates instructors train to improve clients' muscle flexibility, core strength and postures with exercises. This role demands patience, persistence and impeccable motivation skills. You'll need a resume promoting your abilities and applied expertise to secure your desired position. With our assistance, writing tips and example-based guidance, you will craft a resume in no time.
Save yourself valuable time and use one of our free resume examples or high-quality resume templates to write your resume faster than ever.
Pilates Instructor Resume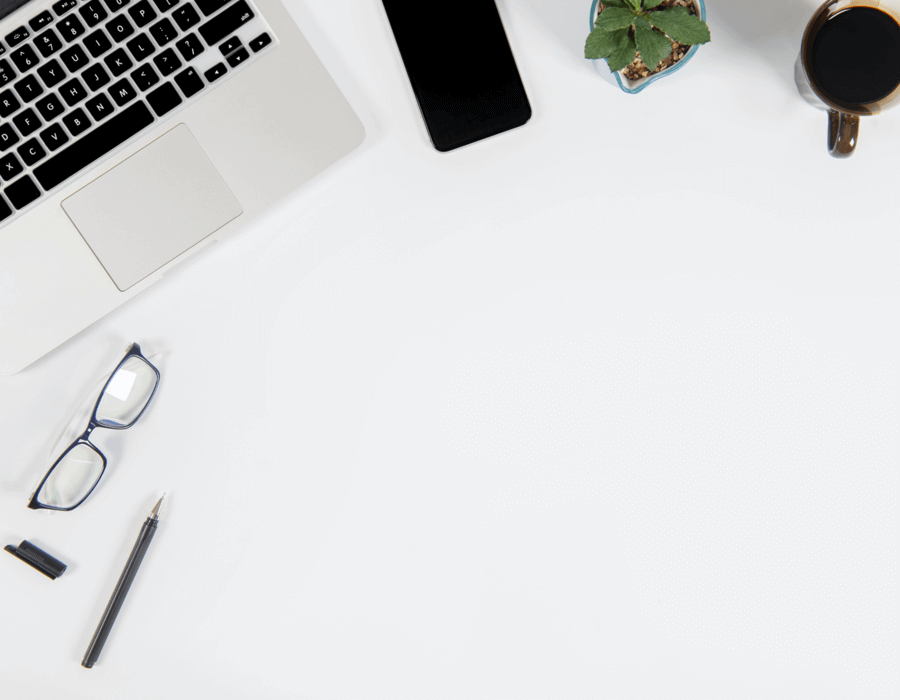 Pilates Instructor Resume
Use this resume example as a first step to evaluate the key sections and the kind of information you should be highlighting. Include the following in your resume:

A header with your contact information (i.e., name, address, phone number and email ID).
A professional summary that states your qualifications and desire for the position.
Work history mapping your employment records.
Your professional skills capture your diverse abilities.
Your educational background (i.e., degrees or diplomas).
Optional custom sections to display your certifications, awards or licenses.
Free Downloadable Resume Templates
Prepare to Write Your Resume
Don't go into writing your resume without due preparation. The following pointers will aid you with the information and resources you should have beforehand.
Make a note of the skills, qualifications and duties on your desired pilates instructor position's job advertisement. Tailoring your resume to the position ensures you seem like the ideal candidate to fill the job.
Gather all the resume-related information beforehand, such as your employment records (past and recent roles, employment dates, company details), educational details including degrees, diplomas, certificates and online links for your training videos and client's transformative stories.
Craft an applicant tracking system (ATS) responsive resume. Adding keywords and skills highlighted in the job advertisement, using simple formatting and spelling out acronyms are some ways to ensure it.
Use formal language and look out for spelling and grammatical mistakes, writing errors and inaccurate information, which project unprofessionalism.
Study different resume examples for your desired role to understand how a resume can differ based on the position, experience level and work setting.
Choose the Right Resume Format
Resume writing cannot happen without deciding on the resume format first, as it provides the layout into which you present your information. Choosing the correct resume format can magnify your strengths, pulling focus away from your weak points.
You can narrow down your resume format using these tips:
Choose the chronological format if you are an experienced instructor with over 10 years of experience. This format is work-history-centric and ideal for senior positions like manager or head instructor.
Choose the functional format if you are inexperienced and want to start your career. This format highlights your skills, masking the experience you lack. Therefore, it's suitable for entry-level, contract or part-time positions and candidates with career gaps.
Choose the combination format if you have a steady but short career (i.e., less than 10 years). This format equally emphasizes your skills and career history making it ideal for candidates changing industries or applying for promotions.
Assess each resume type's pros and cons with the help of our resume formats guide.
Chronological

Functional

Combination
How to Write Your Resume With Examples
When writing a resume, you may wonder how to strategize and structure your content. This is where our professional insight and guidance prove helpful. We can help you breakdown each section's needs and representations, easing your confusion.
1. Write a compelling opening statement.
The opening statement reveals why you're the perfect candidate for your desired position by briefly stating your skills, experience and qualifications. You can try one of two approaches here: a summary statement or a career objective.
Stick with a summary statement to portray your skills, expertise and professional exposure rendering you ideal for the role. A career objective is a better choice in specific scenarios, for example, when you lack the relevant experience, are applying for entry-level or part-time positions or freelancing.
Let's understand how to spot a good career objective statement:
Poor example:
"An aspiring pilate instructor in training seeking a part-time role at your gym to apply my abilities and gain practical exposure."
This objective statement lacks essential details like the candidate's skills, qualifications or examples of experience that contribute to their preparedness for the role.
Good example:
"Certified pilates instructor seeking full-time position at Maple House Spa. In-depth knowledge in various exercise regimes with specialized expertise in core strengthening, posture refining and muscle building exercises. Expert in motivating people and eager to apply my abilities."
Unlike the former objective statement, this one mentions the candidate's qualification (i.e., certified Pilates instructor), exercise knowledge and soft skills substantiating the role.
Write an impressive summary statement with these suggestions:
Emphasize your professional accomplishments by quantifying them.
Modify the statement according to the role by adding one or two skills to the job advertisement.
Mention certifications (one or two) validating your role.
Here's a summary statement for you to review:
"PMA certified pilates instructor with over five years of experience teaching individuals and groups. Skilled at core strength building, flexibility, posture enhancing and muscle building exercises. Combines yoga with pilates to focus on mental and physical fitness. Looking forward to applying my expertise to help the clients at Focused Fitness."
2. Showcase your skills
The skills section consolidates your numerous role-based abilities under one roof. Stating your hard, soft and technical skills associated with the pilates instructor role helps reveal the range of your abilities.
The way you organize your skills section will vary depending on your chosen format. The functional format gives a descriptive account of your skills. In comparison, the chronological and combination format lists six to eight of your key skills.
Here's what a skills section in a functional format looks like:
Skills
Client Safety and Security
Conducted safe exercises for over 60 clients considering their limitations, injuries and recovery.
Developed strategies and exercises to prevent injuries, maximize efforts and attain individual fitness goals.
Assured equipment safety and maintenance for client safety.
This description expresses practical manifestations of client safety and security. Despite not sharing the respective employment, the candidate ensures they have experience as a pilates instructor.
Here is a list of skills linked to the pilates instructor's role for your reference:
Soft skills describe the personality traits that enable the communication and interpersonal relationship with your clients, peers and others at the workplace, such as:
Excellent verbal and written communication
Motivation skills
Relationship building
Persuasiveness
Empathy
Multitasking
Time-management skills
Attentive to clients
Physical fitness and flexibility
Health-conscious
Pilates instructor's hard skills reflect the abilities they learned in training or education to perform their role effectively:
Personal and group training
Fitness education and counseling
Activity and exercise planning
First Aid and CPR
Equipment management (i.e., Pilates mat, Cadillac, resistance band, ladder barrel)
Client service and management
Booking and scheduling appointments
Physical therapy and rehabilitation expertise
Studio marketing
Safety compliant
Technical skills reveal your expertise in handling digital tools favoring the pilates instructor's role. These skills include:
MS Office,i.e., Excel, Word and PowerPoint for data entry
Social media literacy
Transaction processing via digital modes,i.e., PayPal, e-wallets, credit/ debit cards
Proficient in software like WellnessLiving, Xplor Studio and OnefitStop
Our Resume Builder can suggest more role-specific skills for the pilates instructor position. This tool shortens the resume writing process by recommending job-specific content and skills to personalize your resume.
3. Outline your work history.
The work history section summarizes your career information so the employer can assess your career progression and growth. Each work history entry should highlight the following details:
Your employment history in reverse chronological order
Job title, employment dates and role description
Company or employer information- Name and location
This comparative example can help you spot a well-written work history:
Poor example:
Work History
January 2021 – Current
Pilates Instructor | Planet Fitness | Hope Hills, NC
Conductive classes for clients.
Continuously enhanced knowledge and expertise.
Ensure client safety.
This role description misses the candidate's specific duties and tasks and only gives a general idea.
Good example:
Work History
January 2021 – Current
Pilates Instructor | Planet Fitness | Hope Hills, NC
Conduct five weekly classes for a group of 10 and planned exercises to promote core strengthening, muscle building and posture improvement.
Participate in monthly workshops to enhance exercise techniques, equipment knowledge and routines.
Collaborate pilates with yoga to focus on mental wellness along with physical.
In comparison, this role description gives specific details unique to the candidate allowing the potential employer to form an opinion about their skills.
Try these tips to fine-tune your work history:
Mold the work history to fit the role. Add skills from the job description that help you perform tasks and accomplish career goals.
Emphasize your career milestones over routine tasks and quantify them with numbers such as increases in memberships or the number of classes you imparted.
Share certificates and licenses (one or two) for pilates instructors.
Keep your work history updated and remove unrelated job titles from the list.
4. Share your education, contact information and custom sections.
Education
This section discloses your educational background by listing the degrees or diplomas you have completed. List your academic accomplishments in reverse chronological order and ensure to add the name of the degree or diploma, university name, location and graduating year.
Pilates instructors must complete a certificate program in pilates training or teaching and pass the certification exam. Pursuing these courses can be beneficial to enhancing your expertise and career opportunities:
Clinical Pilates
Yoga
Sports and Fitness Management
Nutrition and Health Management
Certifications, Licenses, and Custom Sections
You can build custom sections for displaying your certificates, awards or licenses to enhance your candidacy. These certificates can help you assert your credibility as a pilates instructor:
Pilates Reformer Teacher Certification
This certification proves your efficiency in operating the reformer equipment and movements via a written and practical exam.
MAT Pilates Teacher Certification
You can acquire Power Pilates certification based on your skills level,i.e., Core I, II and III.
This certificate can enhance your knowledge of functional anatomy and biomechanical principles of STOTT Pilates.
This certification builds your expertise on Peak Pilates (i.e., Chair and Group reforming) with a provision to renew your skills.
Your resume's contact information should include these details:
Your full name
Phone number
Email ID - Professional sounding, preferably with your last and first name.
LinkedIn ID, Instagram ID - Keep your profiles updated.
Location- Residing city or state
Free Downloadable Resume Templates for Pilates Instructors
Check out our free resume templates if you want a budget-friendly option for building your resume. You can download and customize them using MS Word or any other word processor, and prepare to take your next career step.
FAQ
Updated: November 04, 2022
What are the top three skills of a pilates instructor?
Pilates instructors need a diverse set of soft, hard and technical skills. Their training, experience and specialization dictate the top skills of pilates instructors. Nevertheless, the following skills are essential for most instructors:
Excellent teaching and instructing skills
In-depth pilates techniques and exercise knowledge
Motivational and interpersonal skills
How can a Pilates instructor stand out?
Your skill set and teaching experience help you to stand out. Refining your pilates knowledge and discovering new techniques and collaborations can prove beneficial. Acquire various certifications proving you thrive to improve your skills like Stott, Power, Basi, Peak Polestar and Romana's pilates.
How much do pilates instructors make?
The salary of pilates instructors varies with their experience, specialization, geographic placement and skills. As per PayScale, pilates instructors earn an average of $32,000 annually. Although an experienced pilates instructor (i.e., 10 to nineteen years) makes an average of $35.37/ hour, an entry-level instructor (i.e., one year or less) earns $24.72/ hour.