Featured In:
Table of Contents
Here are more resources that can help you
Yoga's popularity has steadily increased over the years, bringing with it new career opportunities. If you're looking to land your dream job as a yoga teacher, we've got you covered! Let us help you create the perfect yoga instructor resume with valuable tips, suggestions and practical examples.
Yoga Instructor Resume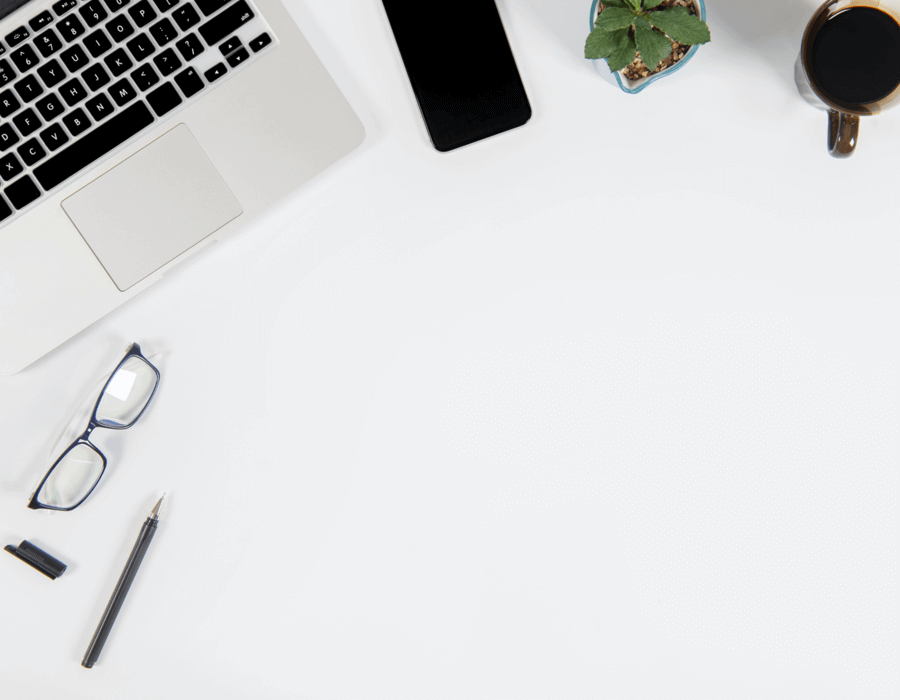 Yoga Instructor Resume
The first step in writing your resume is to get acquainted with the primary resume sections. Refer to the resume example above for the yoga instructor position to see how each of the following sections are executed.

Contact information: Includes your full name, phone number, email address and location. We recommend adding links to your yoga website, YouTube channel, TikTok or Instagram if you have any.
Introduction: Your opening statement sits under your contact information and offers a quick overview of your professional skills and accomplishments in either a career objective or summary statement.
Work history: Detail your relevant professional experiences in reverse-chronological order.
Skills section: Includes six to eight of your most important yoga instructor skills.
Education section: List your education details to include any achievements or certificates you've received.
Custom sections (optional): If you have other relevant credentials such as certifications, licenses, awards or relevant details not included in the other sections, you can create additional sections for them.
Free Downloadable Resume Templates
Functional Resume Outline

Vocational
Prepare to Write Your Resume
Now that we covered resume sections, it's time to start writing your resume. Before you begin writing your yoga instructor resume, let's review some pointers that can help you tailor your resume to each unique job opening.
We recommend you look over the job description and list skills that match the requirements. For instance, common yoga instructor skills are vinyasa yoga, breathing techniques and teaching skills. Tailoring your resume to the role will improve your chances of being hired, as you will prove you're the right fit for that particular job.
Prep your resume to bypass applicant tracking systems (ATS), which recruiters use to filter subpar candidates. Achieve this by ensuring proper grammar and spelling, keeping the resume's layout and fonts simple, and adding keywords from the job description.
Have essential details on hand that you can use to fill out your resume sections, such as employment duration, graduation dates, performance reviews, diplomas and certifications.
Go over resume examples for your desired job to get a feel for how your resume's final version should look. These sample resumes provide various scenarios from which you can draw inspiration when writing your resume.
Make sure you possess a professional email and update your business social media accounts, especially if you've been self-employed or share educational videos on your social platforms.
Choose the Right Resume Format
A resume format provides the layout on which you can present your information to showcase your strengths and distract from any limitations. The three common resume formats are: chronological, functional and combination.
The chronological format highlights experience above all else, making it ideal for yoga instructors with 10+ years of experience.
Candidates with little or no formal work experience should use the functional format. This approach concentrates on skills while drawing attention away from a lack of abundant experience.
The elements of the chronological and functional formats — job experience and skills — are balanced in the combination format. This format is appropriate for midlevel professionals or those seeking a career change.
To learn more about these resume formats, go through our resume formats guide.
Chronological

Functional

Combination
How to Write Your Resume With Examples
When applying to an open yoga instructor position, ensure that you provide a well-written resume. To this end, we have curated this guide to prepare you for your next job application. Let's go over the resume sections, step-by-step.
1. Start with the opening statement.
Your resume's opening statement consists of a brief paragraph where you introduce yourself to the employer and explain why you are the ideal candidate to fill your desired position.
An opening statement can be written in two ways: with a summary statement or a career objective approach. The summary statement approach works for any candidate since it focuses exclusively on shining a light on the skills and accomplishments that make you qualified for the role. However, if you are an entry-level yoga instructor with the right skills but limited experience, use the career objective to communicate your professional goals.
Let's clear the concept of a career objective using a simple comparison.
Poor example:
"Extremely skilled yoga practitioner with a passion for sharing the benefits of yoga with people around me. Looking to fill the position at Yoga Studio. Eager to cater to people with various needs."
Although this yoga instructor claims to be a skilled teacher, they don't share the details that can help hiring managers decide if they meet their studio's needs. We can improve this career objective by adding additional information.
Good example:
"An AFPA certified yoga instructor, passionate about sharing the benefits of a yogic lifestyle. Good command over yoga poses and techniques, including flows, restoration, candlelit yin and the ability to create a stress-free environment for practicing yoga. Excellent time management and mentoring skills. Looking to fill the yoga instructor position at Yoga Studio."
If you want to prove your ability to the recruiters, look at the points that make the latter example impressive:
Mentioning a yoga certification helps prove you're a capable instructor.
Listing what you can offer to your participants will positively impact the hiring managers.
Adding your specific skills will enhance your job application further.
If you have experience as a yoga instructor, then you'll want a professional summary instead. To make your summary statement stand out:
Add one or two skills you've learned as a yoga instructor. Ensure that your abilities match the employer's criteria.
Use quantitative accomplishments to give value to your contributions if you want your resume to stand out — for instance, your experience in a 200-hour yoga training program.
Mention your areas of competence, such as breathing techniques or training people with disabilities.
We have provided a summary statement example for a yoga instructor for your assistance:
"Flow and vinyasa yoga instructor with over four years of professional experience planning and conducting online and in-person training sessions. Active participation in a 200-hour yoga training program focused on trainees with mental and physical disabilities. Passionate about yoga with strong communication and problem-solving skills."
2. Select a diverse set of skills.
Make a list of six to eight of your most relevant skills in the skills section. Use a bulleted format in all three resume formats. However, if you're using a functional resume, greater emphasis will be placed on skills. To achieve this, the functional resume format has an additional skills section.
The functional's expanded skills section lists three of your top skills and expands on each by explaining responsibilities and accomplishments in which you've applied the skills.
Let's review an example:
Skills
Technique and Training
Assisted in demonstrating yoga techniques to 50+ trainees every day.
Trained participants in special classes who needed additional support.
Focused on breathing techniques to facilitate the relaxation process.
This detailed skills section is an example that focuses on the tasks accomplished using the mentioned skill. Due to this, employers will have a good grasp of the candidate's talent and capabilities.
To be a successful yoga instructor, you need to display a wide range of skills and training, so it's imperative you include a mix of soft, hard and technical skills.
Soft skills are concerned with how you work with others and how you carry out your responsibilities at work. A few soft skills for yoga instructors include:
Excellent communication skills
Time management
Stress management
Ability to make people feel comfortable
Problem-solving skills
Patience and empathy
Positive attitude
Ability to think critically
Good motivational ability
Mentoring skills
Hard skills refer to your ability to perform the duties of your specific job — in this case that of a yoga instructor. The following is a list of hard skills required of yoga instructors:
Breathing techniques
Yoga poses
Basic nutrition knowledge
Knowledge of yoga applications
Monitoring individual performance
Implementing best practices
Creating a healthy learning environment
Safety awareness
CPR, First aid
Demonstration skills
Aside from soft and hard skills, you can also learn technical skills to advance your career. For yoga instructors, there are a few technologies and digital tools to consider:
Promote your yoga programs through graphics with the help of Canva.
Conduct online training sessions on Hey Marvelous.
Manage payments and purchase products on Stripe.
Create your website with WordPress or Squarespace.
Manage complex email marketing with MailChimp or ConvertKit.
To get more such suggested skills, visit our Resume Builder. In our resume-building tool, you'll get premium templates that you can fill with suggested prewritten content specific to yoga instructors so you can have a resume that speaks of your strengths in no time!
3. Make your work history section impressive.
We've come to one of the most crucial parts of your resume — the work history section. Here you can list all your work experiences relevant to the position you want to apply for sorecruiters know how you're qualified for the job.
Write down each of your job titles, the name of the company, the location and the dates you worked there. In addition to responsibilities, pay attention to accomplishments under each job title. Focus on how well you performed in your previous roles to communicate your capability.
Let's understand this section better by looking at a comparison.
Poor example:
Work History
February 2018 - Current
Yoga Instructor | Yoga Studio | Middletown, NY
Instructed trainees every day with equal care and attention.
Demonstrated yoga styles and techniques.
Scheduled weekly events.
While this work history entry lists duties, it is vague. If you want your resume to be as precise as your yoga poses, you'll need to fill in more specifics.
Good example:
Work History
February 2018 - Current
Yoga Instructor | Yoga Studio | Middletown, NY
Instructed 65+ trainees daily with equal care and attention.
Led hatha yoga, vinyasa yoga, restorative yoga and yin yoga classes.
Scheduled weekly yoga sessions for diabetic patients and monitored their progress.
This good example provides further details and figures, making it a more impressive and effective work history entry.
Here are some tips on how to write an engaging work history section:
Don't just list tasks and responsibilities on your resume; Include achievements that can help you stand out as a strong contender for the job.
To make your resume more professional, back your tasks, responsibilities and accomplishments with data, such as the number of trainees you worked with per day.
List keywords from the job description to make it ATS-friendly.
4. Mention your educational qualifications, certifications, licenses and contact information.
Education
Your educational qualifications might be listed at the bottom of your resume in the following order: degree, institution's name, location and graduation dates. However, you can put it above the work history section if you don't have enough work experience and want companies to focus on academic qualifications.
Yoga instructors may get a bachelor's degree, but to become a recognized professional in this field, you need to focus more on yoga programs and essential certifications. You can also acquire knowledge of areas related to yoga instruction, such as Ayurveda, CPR and sport injury treatment.
Certifications and licenses
The best way to convey your yoga expertise is through certificates. We recommend including a section underneath the education section to highlight your relevant certifications. The following certificates can help you improve your employability as a yoga instructor:
Online Yoga Instructor Certification – Level 1
This AFPA certification prepares you for entry-level yoga instructor jobs.
Yoga Instructor Certification – Foundations Specialty
This certification can provide in-depth knowledge of yoga poses, teaching principles and practical teaching to help you start as a beginner yoga instructor.
Besides teaching yoga, ensuring safety for your participants is a crucial part of being a yoga instructor.
Hatha Yoga Teacher Training Certification Program
Go beyond the postures and learn to integrate the healing, ancient Indian tradition behind yoga in this intensive program hosted in India.
Check out more certifications:
Advanced personal training certification
Instructor certification (EPIC)
Yoga life coach certification
Yoga training certification
Registered yoga teacher
Complete your resume with a contact information section with your name, location, contact number and email address on the header of your document. Keep it brief, updated and professional.
Free Downloadable Resume Templates for Yoga Instructors
If you wish to save time but achieve an excellent resume, select one of these free downloadable resume templates and customize it to suit your needs.
FAQ
Updated: November 03, 2022
What are the top three skills of a yoga instructor?
To become a recognized yoga instructor, you need a lot of experience and skills. If you want to make a mark, these are the top three skills you should have: thorough knowledge of yoga styles and postures, instructional skills and patience.
How can a yoga instructor stand out?
To stand out as a yoga instructor, develop your knowledge and skills in various yoga techniques and asanas. Showcase your expertise through accomplishments on your resume. Likewise, try to understand how you can improve yourself through valuable feedback. An exceptional yoga instructor empowers their students rather than just teaching them. The best yoga instructors help their students understand the learning process.
What is a good objective statement for a yoga instructor?
Writing a definitive objective statement takes time and effort, but it can increase your chances of landing the job. Ensure that you focus on skills that match the job description and what you aim to achieve and contribute. Consider the following statement — "Passionate yoga instructor with a teaching certification in Hatha yoga. Hardworking and dedicated to creating a healthy lifestyle for every individual through intentional practice, and grounding and breathing exercises."