Featured In:
Table of Contents
Here are more resources that can help you
A National Coffee Association (NCA) report stated that almost 62% of the U.S. population consumes coffee daily, with cafe drive-thrus being the most popular ordering method. With the increase in the coffee business, baristas are always in high demand. If you're applying for this position, you'll need a resume highlighting your coffee knowledge and multitasking skills. We've created an extensive guide filled with downloadable resumes, resume writing tips and examples to help you in this process.
Barista Resume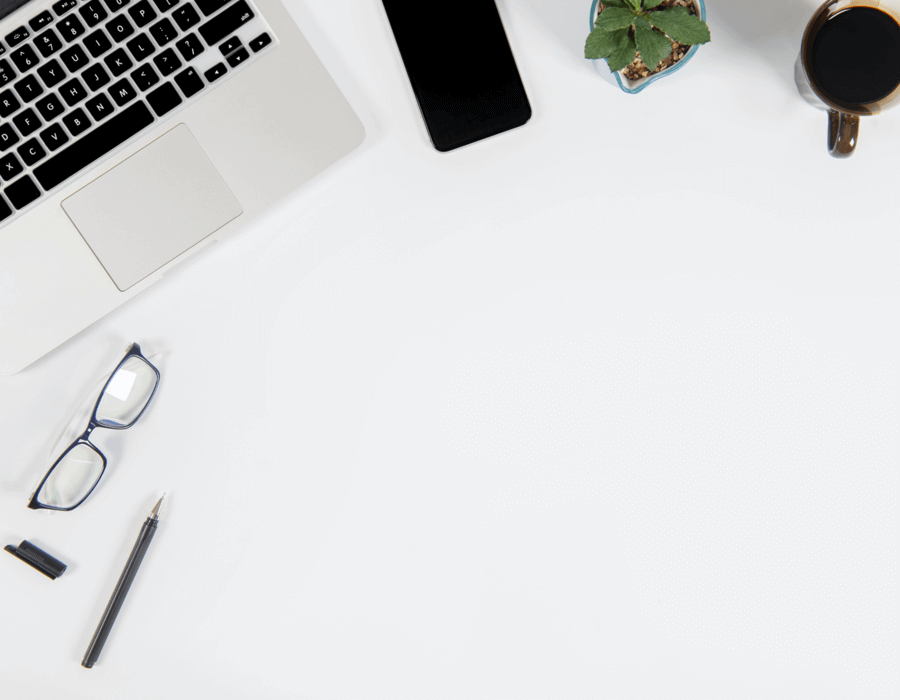 Barista Resume
Refer to this barista resume to discover how to accurately format your resume and what content to include in each resume section.

Every barista's resume typically consists of:

Your contact info, including your full name, phone number, email address and residential location.
A summary statement highlighting your skills or a compelling career objective.
Your work history listed in reverse-chronological order.
A skills section that includes a mix of soft, hard and technical barista skills.
An education segment to state your academic qualifications.
A custom section for any industry-specific certifications or accolades.
Free Downloadable Resume Templates
Prepare to Write Your Resume
Before starting your resume-writing process, it's vital to gather relevant information and create a strategy. Up next, we've put together some tips to aid you in designing the perfect barista resume.
Start with studying the job description for your preferred role to find out the specific requirements you need to meet. For example, a cafe employer may wish to hire a barista who can brew coffee, multitask, have POS knowledge and excel at foam art. You're more likely to get hired if you fit what the employer wants and mention it in your resume.
Further tailor your resume to the job by including skills listed in the job description that match the ones you possess. When mentioning these skills throughout your resume, it's crucial to never copy-paste complete phrases and sentences, as recruiters consider it plagiarism.
Quantify your work experience wherever possible. For example, you can state the approximate number of customers you've served per day as a barista or the percentage of tips that increased after implementing innovative latte art designs.
Make sure that you proofread your resume before submitting it. Remember that recruiters utilize an applicant tracking system (ATS) to filter resumes that don't include the requirements and skills they have in mind. An ATS can negatively flag spelling errors, flashy fonts, and ambiguous skills like "hard worker" or "team player."
To better understand how to craft a resume for a particular role, check out our collection of resume examples. See real-life samples of job-specific skills and learn the jargon and tone for a barista resume.
Choose the Right Resume Format
After you've gathered the information to craft your resume, you need to decide on an appropriate resume format. The correct resume format will spotlight your strengths and downplay any weaknesses. You can choose from the three standard resume formats: chronological, functional and combination.
If you are a seasoned barista with an extensive career in the industry, opt for a chronological format to showcase your impressive work history.
Applicants applying to their first barista role who have little or no work history can use the functional format to emphasize.
The combination format puts equal attention on the work history and skills section, making it an excellent option for job seekers that want to show they're well-rounded candidates, i.e., career changers or those hoping for a promotion.
Our resume formats guide goes into greater detail about the three resume formats, their pros and cons and which candidates should use them.
Chronological

Functional

Combination
How to Write Your Resume With Examples
1. Determine if you require a career objective or summary statement.
A resume can either begin with a career objective or a summary statement. If you're a novice in the coffee industry, you can choose a career objective to show your enthusiasm to learn and excel at your job. A summary statement is apt for professionals with years of industry experience and a good amount of skills.
For instance, if you're a recent graduate looking to get hired as a barista, your resume's career objective should highlight relevant skills you possess and mention any barista programs or workshops that you've completed.
Let's compare these ineffective and effective career objective examples to get a better idea of what this looks like in action:
Poor example:
"I'm a highly motivated art graduate that wishes to join your esteemed coffeehouse. I have completed a barista course and am eager to learn more about this industry."
This career objective does a poor job of shedding light on the candidate's barista skills and instead focuses on their aspirations for the position.
Good example:
"An art graduate with an SCA barista certification under my belt, skilled in various coffee brewing and tamping techniques and latte art designs. Can handle espresso machines efficiently and design custom menus per customer consumption trends. Looking to expand my barista skills by joining your esteemed coffeehouse."
This objective does a great job of presenting the applicant as the ideal candidate by compensating for the lack of formal experience with a barista certification, mentioning various highly relevant skills regarding the role and their experience using barista tools and menu creation.
If you decide to write a summary statement instead, try these tips:
List your profession, years of experience and top skills first to inform employers you meet the job requirements.
Include a quantifiable achievement that will engage the recruiter's attention and substantiate your skills, for example, how you "exceeded average productivity by 19%."
Make recruiters' jobs easy and increase your chances of getting considered for the position by matching your skills to keywords you find in the job description.
Look at this example of a summary statement to learn how to write yours:
"A reliable barista with excellent people skills and over two years of cafe management experience. Efficiently trained and led a staff of over six baristas for three months. Expert at creating custom beverages and handling inventory."
2. Include a skills section to showcase your capabilities.
Your skills section is an essential part of your resume where you can show recruiters the abilities you've mastered to excel professionally. This section consists of a bulleted list of six to eight skills in all resume formats. A functional resume, however, focuses on three additional core skills which you expand upon with professional experiences that substantiate them.
If you've never seen — or even heard of — a functional resume, don't worry. This example of a functional skills section will help you visualize it:
Skills
Coffee Brewing Techniques
Expertly brewed over 80+ coffee beverages per hour using a variety of steam-driven, manual, double-boiler and volumetric espresso machines of brands such as La Marzocco, Slayer Steam and Nuova Simonelli.
Self-taught cold brewing techniques to add cold-brew coffee to the menu, successfully boosting customer's satisfaction with our variety of quality beverage options by 30%.
Trained eight entry-level baristas in various brewing techniques such as cold brew, pour-over, siphon and coffee-maker brewing.
This skills section substantiates the candidate's claims of having coffee brewing techniques by highlighting experiences that validate their claims. They also maximize the impact of these claims by supporting them with quantifiable metrics such as the number of coffees made in an hour.
To ensure your entire resume is packed with relevant information, avoid mistakenly repeating skills more than once. If you feel like you can't think of enough skills, use examples from the list of the three skill types below.
Soft skills refer to personal attributes that help you adapt to your work demands and your co-workers and clients. Some soft skills to add to your barista resume are:
Creative flair
Multitasking
Verbal communication
Attention to detail
Time management
Flexibility
Sharp memory
Collaborative skills
Approachability
Critical thinking
Hard skills are traits specific to a particular role or industry which are gained through training or work experience. Some hard skills you should have as a barista are:
Coffee knowledge
Inventory management
Coffee brewing
Product or menu knowledge
Pairing food and beverage
Cash handling
Espresso making
Presentation skills
Coffee grinding
Tamping techniques
Technical skills are your ability to handle the tools and technologies that facilitate your job performance. These are a few technical skills that you can learn and add to your barista resume:
Advanced brewing methods, such as French press, siphon and nitrous.
Equipment maintenance, including learning about brewing machines, replacing hydraulics and preventing machine damage.
Expertise with point of sale (POS) systems, like TouchBistro, Toast, Revel and Square.
If you're looking for more industry-specific skills for a barista, head to our Resume Builder. Craft your resume faster by utilizing our resume-writing tool's writing tips, auto-generated suggestions for all your sections, and our professionally-designed templates.
3. Outline your work history.
Your work history section consists of a list of your previous, relevant jobs organized in reverse-chronological order. Each entry should follow the same format and include: the job title, name of the workplace, location and dates of employment.
When building a chronological or combination resume, you will include three to four bullet points describing your achievements in each role. Back up your accomplishments by quantifying them with the number of sales, productivity increases or money saved.
Refer to these good and poor work history examples to understand how to maximize this section:
Poor example:
Work History
March 2020 - Present
Barista | Symphony Coffeehouse | Atlanta, GA
Show excellent customer service while serving coffee to customers.
Teach latte art and pouring techniques to the new baristas.
Organize stand-up and music open mics once a month.
This example misses out on quantifying the candidate's leadership and communication skills. Even if you've not achieved any special awards or certifications, you can reinforce your skills by adding numerical value.
Good example:
Work History
March 2020 - Present
Barista | Symphony Coffeehouse | Atlanta, GA
Show excellent professionalism while serving coffee to 80+ customers daily.
Teach latte art and pouring techniques to six new baristas in the quarterly training programs.
Organize and manage monthly stand-up and music open mics with at least three artists performing at each event.
This work history example proves how efficient the barista is by highlighting their leadership initiatives. The employer also gets extensive information about this candidate's workload.
Refer to these tips to write a strong work history section as well:
Include skills that match those in the job description rather than adding generic skills that don't relate to the employer's needs for this particular position. Remember that it's crucial to tailor your resume to the job to increase your chances of getting hired.
Strengthen the credibility of your claims by quantifying your achievements. For example, you could say you increased the customer retention rate by 50% by implementing a new rewards program.
4. Conclude your resume with the education and custom sections.
Education
Being a barista doesn't require any academic degree since you can learn most skills through on-the-job training. However, many employers prefer candidates who have some previous barista experience or a professional barista certification.
When working on your resume's education section, you can list your academic degrees in reverse-chronological order. If you have a bachelor's degree, there's no need to list your high school diploma or GED as it's redundant. List your degree title, the institution's name, its location and your graduation date. If you're only listing a high school diploma, feel free to mention the school and location without listing your graduation year to prevent any potential hiring bias.
Certifications or additional training
There are many barista certifications and courses you can take to enhance your professional skills and advance your career. Some of these certifications also allow you to participate in showcase events and latte art competitions. If you manage to snag a couple of awards in latte art or coffee making, you can add a custom "Awards" section to list these on your resume.
Consider the following barista courses and certifications:
This barista certification from the Specialty Coffee Association or SCA teaches you coffee brewing and extraction techniques. Students will also receive lessons about coffee sensory attributes.
Technical Machine Maintenance Course
The International Barista & Coffee Academy or IBCA has developed a technical course with modules that include troubleshooting for coffee machines, super-automatics and hydraulics knowledge.
Coffee Shop Management Online Course
Espresso Academy's online diploma teaches you how to craft a business strategy, finance your cafe and manage inventory. Students will also access marketing tips and cost estimates to start a coffee shop.
The Texas Coffee School Latte Art Class
This 4-hour skill training class will not just teach people latte art but they will also learn some advanced milk steaming, pouring and texturing techniques.
The American Barista and Coffee Workshop Bundle
This bundle includes a cafe business course and workshop to strengthen your barista skills. Students can learn how to prepare menus, hire and manage staff and market their cafe.
Some other courses and certifications you should look out for to advance your career are:
Coffee Milling, Roasting and Extraction
Latte Art Designs
Baking and Patisserie Course
Small Business Marketing
Food Safety Certifications
OSHA Certificate
When it comes to your contact information, keep it simple. Add your name, phone number, email and your city and state in the header of your resume. If you have a social media account where you display your skills as a barista, you may include your social media handle as well.
Free Downloadable Resume Templates for Baristas
We've created some free barista resume templates that you can download and personalize. After downloading the template, you can use the instructional text to write your sections and print, email or upload them to an online application.
FAQ
Updated: July 13, 2022
Do I require any special skills to become a barista?
A barista is a skills-based profession requiring specialized abilities regarding coffee brewing, milk preparation and specific latte art techniques. However, having basic knowledge of coffee or of point of sale (POS) systems is enough to get you through the door. In addition to those hard and technical skills, soft skills such as strong verbal communication, multitasking and attention to detail are great to complement your barista resume.
What type of barista certifications can help me stand out?
Any Specialty Coffee Association (SCA) accredited certificates can strengthen your barista resume. You can find basic or advanced barista courses to learn coffee prep, handling espresso machines, and roasting and brewing methods. Certifications or degrees in business management can help you get a senior role or even start your coffee shop.
What are POS systems and why should baristas learn about them?
Point of sale systems in coffee shops help employees manage payments efficiently. In simple words, POS systems ease a barista's work by automating cash management. Some cafes might have advanced POS systems to accommodate custom drink requests from customers. Baristas with POS knowledge can speed up the service and avoid any misstep that could aggravate a customer. Acquiring and adding this skill to your barista resume will benefit you in the hiring process.