Featured In:
Table of Contents
Here are more resources that can help you
Bartending is a thriving industry in the U.S. where about 492,300 professionals are bartenders. To compete in this job market, you'll need a top-notch resume that efficiently showcases your bartending skills and makes you noticeable. We've prepared a writing guide with resume examples and free downloadable templates for your reference to assist you on your resume-building journey.
Bartender Resume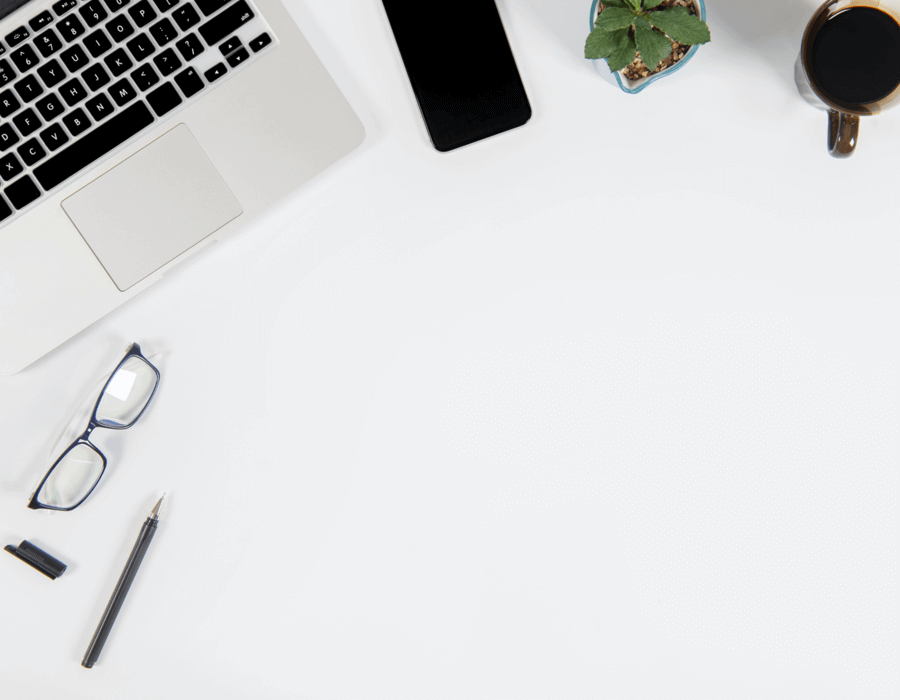 Bartender Resume
Use this bartender resume as an example to study its content and get an idea on how to write your own.

Include the following sections in your bartender resume:

Your contact info to start, ensuring to include your name, city and state, phone number and a professional email.
A convincing summary statement or career objective that reflects your top qualifications.
Work history listing your previous jobs in reverse-chronological order.
A skills section to showcase your best soft, hard and technical skills for your bartending role.
An education section that includes your highest degree and the institution's name.
Custom section to highlight additional qualifications like bartending certifications or awards.
Free Downloadable Resume Templates
Raise the Bar

Restaurant Cashier Resume
Prepare to Write Your Resume
Instead of tackling the resume writing process unprepared, you can refer to our writing tips below that will help you assemble the relevant details to make a powerful resume.
Identify the job requirements you possess and mention them on your resume. Tailoring your resume's content to the specific position is key to showing you're the perfect candidate. For example, an employer might expect a bartender to take on barback duties, keep the bar area clean, and restock and wash glassware regularly. If you have those experiences and skills, you should mention them on your resume.
Customize your job to the specific role you're applying for and proofread your document. Certain recruiters and employers rely on applicant tracking systems (ATS) to make the hiring process more manageable. The ATS scans your resume and scores it negatively if there are any spelling errors or confusing fonts. A recruiter may also add preferred skills as keywords that the ATS will look for; this is why it's essential to customize your resume to the job description.
List your previous jobs with the dates of employment (month and year), official job titles, promotions and achievements. You will need these details to craft a competitive resume where recruiters can easily find the information they need from you.
Try to quantify your work history by adding percentages or numbers to back up your skills. For example, a bartender could include serving 50+ customers per shift, comfortably lifting 50 lbs., or having the physical stamina to work double shifts.
Browse resume examples for your desired position to learn what a finished document looks like. With a resume example, you can visualize a real-life bartender's resume and know how the formatting should look, the type of wording you should use, and what key skills you should highlight.
Choose the Right Resume Format
After you've compiled the relevant information that'll go on your resume, you need to select a proper resume format to build your resume. The right resume format will spotlight your best attributes and downplay any weaknesses. You can choose one of three resume formats: a chronological, functional or combination format.
A chronological resume is apt for professionals who've worked over 10 years in the bartending industry since its main focus is on the work history section.
Newbies with no industry experience can count on a functional resume to emphasize their skills instead of making their lack of work experience obvious.
Lastly, combination resumes are perfect for career changers or candidates applying for a more senior role since it shows you're a well-rounded candidate with both a robust skill set and work experience.
Browse through our resume formats guide for more detailed information on each format, including do's and don't for each.
Chronological

Functional

Combination
How to Write Your Resume With Examples
1. Start with a compelling summary or career objective.
Your bartender resume should open with a sales pitch of your skills and worth as an employee, summarizing why the employer should hire you. A newbie in the bartending industry can utilize the career objective to emphasize their enthusiasm and career goals alongside their qualifications. Meanwhile, a seasoned professional can opt for a summary statement to pack their opening with a varied selection of accomplishments, skills and certifications tailored to the job.
Let's assume that you're a newbie with no industry experience and you wish to get hired as a junior bartender. The career objective on your resume should focus on emphasizing your skills and downplaying your lack of bartending experience.
Compare these good and poor career objective for a better picture:
Poor example:
"I'm a recent graduate with a basic bartending certification. I believe that I can serve the customers well and gain expertise through this job."
This career objective example fails to shine a light on the candidate's bartending skills by failing to spell them out.
Good example:
"A recent culinary arts graduate with excellent interpersonal, communication and organizational skills. Certified as a bartender from the NYC Bartending School. Possess liquor knowledge and cocktail-making skills with hands-on training through school activities and events. Currently learning about POS systems to work as a bartender efficiently."
Why this career objective works:
This example focuses on what the candidate can offer the bar instead of what they can gain.
The candidate specifies their bartending skills instead of stating an obscure certification.
Talking about expanding their current skills shows that the candidate is keen on improving.
If opting for the summary statement, refer to these writing tips to strengthen your bartender resume:
Specify any relevant certifications or licenses in the summary to prove your interest in the industry.
Quantify your tasks or skills, so recruiters get a clearer idea of your achievements.
Read the recruiter's job posting and include job-relevant skills instead of generic ones.
You can also read through this bartender summary statement for better understanding:
"An experienced mixologist with over eight years of bar service experience. Committed to achieving revenue targets and improving patron engagement by crafting a special menu and 12 new custom drinks. Experience training and managing a team of 10+ people with efficiency and fairness."
2. Compile a list of skills tailored to the job.
Every resume must integrate a skills section to list the candidate's abilities. Your resume's skill section becomes particularly essential for positions that don't necessarily have a formal degree, such as bartending.
Depending on your resume format, you can make the standard bulleted list that includes between six to eight of your top skills. However, you'll need to develop this list with additional information for functional resumes.
In a functional format, you can include three core skills and accompany them with various accomplishments and tasks relevant to the skill.
For example, check out this entry for a bartender's resume:
Skills
Mixology
Crafted 10+ contemporary cocktails using techniques like infusion, emulsion, maceration and innovative garnishes.
Stayed up-to-date with current trends and client consumption patterns and organized special happy hour drink menus that raked in a 25% increase in profits.
Guest bartended in other local bars and international venues to research and practice various mixology techniques and creations.
Always try to quantify your skills honestly and showcase your expertise. It's also beneficial to keep a blend of soft, hard and technical skills as each skill type serves a different purpose.
Soft skills are personal traits that a candidate uses to be efficient in a workplace and interact effectively with others. These are some essential soft skills that a bartender can possess:
Memorization and recall skills
Great conversationalist
Flexibility
Approachability
Conflict resolution
Creativity
Marketing skills
Multitasking
Physical stamina
Critical thinking
Hard skills are job-specific traits that are teachable and you can acquire them through education or years of experience. A bartender can learn or gain the following hard skills:
Basic beverage pouring, shaking and stirring skills
Advanced mixing techniques
Handmade infusion skills
Blending cocktails
Flair bartending
Bar inventory management
Knowledge of spirits
Beer brewing skills
Fermentation techniques
Mixology skills
Food and wine pairing
Knowledge of cocktail categories
Presentation skills
Bar safety and sanitization
Technical skills refer to your ability to use specific tools and technologies efficiently. Some common technical skills for bartenders include:
Cash handling through POS systems
Using varied bartending equipment
Operating a cash register
If you want more industry-specific skills for bartenders, check out our Resume Builder. This dynamic tool allows you to opt for a premade template and gives content suggestions to help you craft your resume faster.
3. Organize your work history.
Your job history must be added to your bartender resume in reverse-chronological order, starting with your recent or present role.
Make sure that you follow the same format with all the job entries in this section, and include the job title, name of the bar or restaurant, location and dates of employment. If doing a chronological or combination resume, follow each role with a few bullet points detailing your achievements and tasks.
Let's look at these examples to understand what works and what doesn't when building your work history.
Poor example:
Work History
January 2021 - Current
Lead Bartender | Houston Beer Company | Houston, TX
Serve drinks to many customers daily.
Make drink recommendations and create custom menus for the bar.
Manage bar inventory by stocking supplies in a timely manner.
Though this job history gives an overview of the bartender's daily tasks, it seems generic and doesn't stand out. It also makes accomplishments like crafting menus vague.
Good example:
Work History
January 2021 - Current
Lead Bartender | Houston Beer Company | Houston, TX
Prepare and serve drinks for over 50 customers daily.
Make drink recommendations as per customers' preferences and craft over three bar menus in the holiday season.
Efficiently manage bar inventory and stocking supplies such as liquor, mixers, glassware, napkins and additional accessories.
This work history, in comparison, is excellent. Adding numeric value and describing the tasks shows your knowledge and expertise.
Consider these tips to create a good resume work history:
Refrain from adding vague accomplishments and instead quantify your tasks wherever possible — for example, mention serving 50+ customers to prove your credibility.
You can add even more skills beyond your skills section by including them in your work history descriptions. For example, "utilized conflict management skills to de-escalate altercations and ensure customer security."
Don't just mention your daily tasks; Select achievements and accomplishments that pose solutions to the employer's problems. For instance, if a job description says they want a candidate with marketing and sales savviness, mention how you increased the profits by using upselling techniques and influencer marketing in your social media.
4. Complete your resume with the education, licenses and certifications sections.
Education
The education section of your bartender resume would include the name of your degree and institution along with the graduation date. As bartending doesn't require a formal academic degree, you can simply mention whichever degree you've completed or your high school diploma.
Format this section by mentioning the title of your degree, the institution where you completed it, its location and graduation date. If you haven't completed your degree, you can add dates of attendance and expected graduation dates.
Certificates or licenses
Many candidates opt for management courses to set up their bars. Some even undertake an international bartending course that allows them to travel and work worldwide. While, others compete in local and national bartending competitions to make a name for themselves. If you have any industry-specific certifications, awards or licenses to add to your resume, you can include them in an additional custom section.
Some notable certifications a bartender could acquire are:
The TIPS On-Premise training course
This program teaches students to prevent underage drinking and drunken driving by enforcing mandatory identification and intoxication checks. This certificate is valid for three years.
This popular certification teaches students about liquor laws and responsibilities, checking identification, and evaluating intoxication levels. After the course, the students can pass an exam to earn a certificate for alcohol serving.
Serving Alcohol and TAP Series created this program as a short online course for anyone that works in the food service industry. This card or license proves the completion of a government-approved food safety course.
International Bartender Course
European Bartender School's course is globally recognized and includes practical bar training, presentation, hygiene, spirit knowledge and basic alcohol laws. Students get access to their job platform and a bartender manual.
Consider these additional training programs to boost your career growth:
Bartender flair course
Advanced mixology course
Ice crafting techniques
Bar training course to set up your bar
Simply include your full name, phone number, email, and the city and state where you plan to work for your contact information.
Best Free Downloadable Resume Templates for Bartenders
We've created some excellent bartender resumes that you can download for free and customize for professional use. Choose your preferred template, download it and use the instructional text to craft your bartender resume in no time.
FAQ
Updated: March 06, 2023
Are there any formal bartending degrees?
Most colleges and bartending schools offer professional certificate programs. These programs teach you to pick up basic or advanced bartending skills, mixology techniques and assist with acquiring an alcohol-serving license. You can also opt for specialized courses such as wine service, advanced flair and mixology techniques or custom menu creation. You can even get certified for advanced bartending techniques through master classes.
Is an alcohol-serving license mandatory before applying for a bartending role?
Some local laws require bartenders to possess alcohol-serving certifications, but these vary from state to state. You don't need a license or certificate to become a bartender in most cases. However, a certification equips you with all the skills and techniques you need to bartend, an excellent option if you have no knowledge or experience in this trade. If you're keen on acquiring an alcohol-serving license, you can do so by joining a government-approved course and passing the required tests. Remember that a bartending course certification differs from a bartending state license.
What are some tasks that bartenders are expected to complete on their job?
Employers will expect bartenders to carry out the following tasks:
Taking customers' drink orders and making recommendations when asked.
Checking legal identification based on the state laws before serving alcohol.
Expertly mixing and garnishing drinks for customers.
Ensuring that the bar is well-stocked with the required ingredients and supplies.
Crafting special drinks or menus for the bar.
Adhering to the standards of responsible liquor service and maintaining bar hygiene.