Featured In:
Table of Contents
Here are more resources that can help you
Bussers are assistants to the waiting staff in restaurants or diners. Also known as dining room attendants, their role includes table prep, clearing service ware, refilling beverages and serving food when required. To help you effectively highlight your food service skills, we've crafted a stellar guide consisting of resume examples, downloadable templates and content tips.
Busser Resume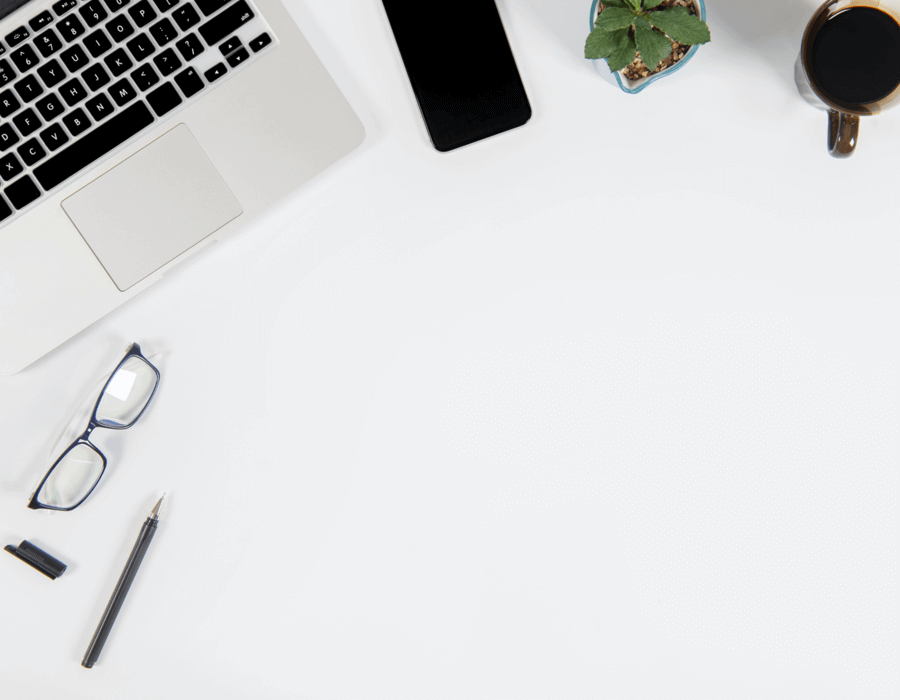 Busser Resume
Refer to this busser resume example to learn the main resume sections you should always include.

Your busser resume should consist of:

Your contact information, including your name, email, phone number and the state and city where you reside.
A summary statement to shine a light on your steady experience or a career objective to display your professional goals.
A work history section that lists your roles in reverse chronological order.
A blend of soft, hard and technical skills relevant to your busser position.
Academic qualifications and relevant training are outlined in an education section.
Optional custom section to showcase industry-related licenses or certifications.
Free Downloadable Resume Templates
Cascade

Technical Special
Prepare to Write Your Resume
It's always smart to prepare before starting a significant journey. Well, your resume writing process requires a little prep too! Read through our resume tips to figure out what information is needed and how you can write your busser resume with ease:
Carefully read your desired job ad to pinpoint what recruiters want. This easy research will allow you to select the most relevant skills and experiences to write your various resume sections.
Additionally, make an effort to list skills, qualifications and certifications with the exact keywords on the job description. However, never copy-paste complete sentences or phrases as recruiters consider this plagiarism.
Have your work details in place, so you're not constantly going back and forth between your resume and files to find official job titles, dates of employment, promotions, statistics and personal data regarding your achievements.
Your employer may use an applicant tracking system (ATS) to scan your resume for relevant keywords and qualifications. The ATS also flags resumes negatively if they have unusual formatting, hard-to-read fonts or overused terms like "hard worker" and "team player." Make sure to pick a simple and readable font and have a system in place to proofread your content.
Review resume examples for the job position you want to apply for. You'll get an idea of the industry jargon and what to add to each resume section.
Choose the Right Resume Format
After completing your resume prep, you'll have to settle on an appropriate resume format. Choosing the right resume format can help you organize your resume to focus on your work strengths and downplay any limitations. You can select either of these resume formats: chronological, functional or combination.
If you can boast a consistent and extensive career in the food industry for around 10+ years, a chronological format can be your go-to. A busser tends to be an entry-level position, so this might not be the resume for you.
Amateurs in the food service industry and those with brief work histories can benefit from functional formats. This skill-based resume is excellent for bussers just getting into the industry as it focuses on your skills and keeps the work history section minimal.
A combination format gives equal importance to your skills and work experience. This resume is helpful if you can show you have some professional experience and the right skills to excel as a busser.
Our resume formats guide will provide you with additional information about the features of each resume type and its implementation.
Chronological

Functional

Combination
How to Write Your Resume With Examples
This step-by-step guide will show you how to write each resume section for a busser position. Equipped with specific writing tips and examples, you'll be able to write a stellar resume in no time.
1. Craft a convincing summary statement or career objective.
Your resume should open with a brief description of your professional qualifications for the role of a busser. Think of this section as a sales pitch about yourself. You want to include your most relevant information to convince employers you're the ideal choice. There are two strategies you can utilize. A summary statement is appropriate for bussers with steady career growth and many skills. Meanwhile, entry-level candidates or career changers should opt for a career objective, which gives you the chance to explain your career aspirations despite a lack of formal experience.
Let's say you're a university student looking for a part-time job as a busser to gain some extra cash for your expenses. Even if you don't have previous experience in this position, you can use a career objective to highlight transferable skills and a solid career goal to compel employers to hire you.
Check out these examples of career objectives to analyze what works and what doesn't:
Poor example:
"I'm a junior busser with food service experience seeking a head busser role in your reputed diner. Skilled at dining operations and leading a team."
This career objective is on the right track by mentioning relevant skills, experiences and training. However, the lack of detail can make it seem vague.
Good example:
"A junior busser with two years of food service experience seeking a busser role in your reputed diner. Skilled at dining operations such as inventory management and food prep. Experienced in training and supervising a team of four members."
This objective statement does a great job by being specific about their years of experience and job-relevant skills and adds leadership skills to boost their qualifications.
If you think the summary statement strategy is better for you, use these writing tips to maximize this section's impact:
Add quantifiable achievements that add validity to your claims. Simply saying you did something or you possess a skill isn't as impactful as 'efficiently bussed over 100 dining tables in cruise ship's main food hall.'
Strategically match your summary statement to those listed in the job description. Being precise about the wording of skills and other keywords is a great way to get noticed quicker by recruiters and ATS.
Share relevant certifications or training programs that will help you stand out from the applicant pool, such as food safety and hygiene certifications.
Here's a great summary statement example for a busser resume:
"CFSP certified, seasoned head busser with over five years of industry experience. Skilled at maintaining food safety and restaurant hygiene standards with patron service. Staffed and trained a team of 17+ junior bussers and servers in the past year. Awarded employee of the month consistently for eight months."
2. Add a list of soft, hard and technical skills.
Your resume's skills section should include a diverse mix of job-relevant soft, hard and technical skills. Skills define your specific abilities to perform tasks efficiently and inform employers you have the tools to be a busser.
The way you format your skills section will depend on the resume format you choose. You can stick to a bulleted list of six to eight skills in chronological and combination formats. In functional resumes, you will have the primary skills section where you showcase three core skills and expand them with two to three bullet points describing instances where you've used those respective skills.
Use this example of a functional skills section entry to understand how to execute it:
Skills
Sanitization
Cleared and disinfected 40+ dining tables per restaurant and industry health standards.
Gathered soiled tableware between courses and dropped them off in the designated dish drop-off areas.
Checked floor for waste and mopped regularly.
Inspected the bathrooms every 30 minutes and cleaned them as needed.
When choosing your resume skills, you shouldn't repeat the same one on different resume areas. A helpful way to make sure you have a diverse skills selection is by having a balanced mix of the three skill categories: soft, hard and technical.
Soft skills are personality attributes that help you efficiently perform work tasks and engage with coworkers and clients productively and professionally. Here are a few soft skills that could benefit a busser:
Multitasking
Service-oriented
Interpersonal skills
Personal hygiene
Flexibility with schedules and shifts
Memorization and great recall
Conflict resolution
Physical stamina
Emotional intelligence
Collaboration
Ability to work independently
Hard skills define your abilities to do job-specific tasks and you can learn them through education or training. A busser should consider including some of the following hard skills on their resume:
Table setting or prep
Basic food prep skills
Inventory management
Knowledge of the menu or product offerings
Managing large parties of people
Upselling or cross-selling abilities
Familiarity with kitchen tools and tableware
Maintaining kitchen equipment
Awareness of the restaurant or cafe's service standards
Hospitality skills
Food safety practices
Technical skills define how capable you use the tools and technologies that facilitate your work performance. For example, some technical skills a busser might include:
Proficient with point of sale (POS) systems, i.e., Clover, Toast, Lightspeed
Knowledge of reservation management systems, i.e., TableIn, Tock, Resy
Experience with online ordering tools, i.e., ChowNow, GrubHub, Seamless
You can find additional skills suited for a busser through our Resume Builder. Gain access to professionally designed resume templates, automated content suggestions and tips with this impressive tool and build a resume in record time.
3. Outline your work history.
The work history section is your opportunity to talk about your current and past professional accomplishments. List your jobs in reverse chronological order to showcase your career growth.
Start by stating the job title, workplace name, location and employment dates. When you list your job history in a chronological or a combination resume, each job title is followed by a few bullet points detailing duties and achievements carried out within each role. Make sure to add quantifiable metrics to add credibility to your accomplishments.
Compare these good and poor examples of a work history entry for a better understanding of this section:
Poor example:
Work History
July 2017 - Current
Head Busser | Bonefish Grill Restaurant | Venice, FL
Set up tables and served welcome drinks to patrons daily.
Collaborated to ensure timely patron service resulting in guest satisfaction.
Led junior bussers and trained them about policies.
This incomplete job entry fails to describe the candidate's busser or leadership skills. Without adding measurable values, this job entry seems ambiguous.
Good example:
Work History
July 2017 - Current
Head Busser | Bonefish Grill Restaurant | Venice, FL
Set up tables and served welcome drinks to 140+ patrons daily, presenting a pleasant demeanor.
Worked with the servers and kitchen staff to ensure timely patron service, resulting in a 15% increase in guest satisfaction.
Led a team of nine junior bussers and trained them about food safety and restaurant policies.
This job entry utilizes the power of quantifiable metrics to add to the candidate's skills and accomplishments.
Incorporate these writing tips to enhance your busser resume's work history:
Follow the same formatting or structure for each job entry. Inconsistencies with resume formatting could affect your resume ranking through an ATS.
Customize your resume as per the job posting. Add relevant jargon or skills to your resume to reflect what the employer seeks.
Don't shy away from highlighting your job progress through measurable values. As long as they're authentic, these metrics will add value to your resume.
4. Conclude with your educational details, contact information and custom sections.
Education
Although busser roles don't require any formal degree, a recruiter may expect a GED or high school diploma. Mention the name of your diploma or degree along with the school or institution's name and location.
Acquiring a food service degree or certification can give you the upper hand compared to other candidates, even though it is not mandatory. Examples of relevant programs are culinary arts, hospitality management and food service management.
Additionally, a state-approved liquor service license and food safety card can benefit a busser.
Certifications, licenses and custom sections
You can include relevant food service certifications, memberships or licenses in a custom resume section.
Some certifications bussers can consider are:
This busser training covers everything about a busser's service skills to achieve steady career growth within the food service industry.
This food handler card or permit teaches you about food safety, allergens, contamination and kitchen sanitation or service area.
Certified Food and Beverage Executive (CFBE) Online Program
This online certification prepares you to operate food and beverage services exceptionally. You can learn about staffing, kitchen supervision, running banquets and food safety through this program.
TIPS Off Premise Online Course
Earning this certification will permit you to serve alcohol as per state laws responsibly. The course will teach you how to verify patron IDs, check intoxication levels and prevent accidents, along with service skills.
Certified Foodservice Professional (CFSP)
This unique certification can be acquired and maintained through activities that earn them industry credits. These activities include completing qualifying degrees, enrolling in industry seminars, attending industry events and participating in leadership activities.
These are a few additional programs that could be beneficial while working in the food service industry:
Food Service Management Certificate
ServSafe Allergens Program
Food Safety and Quality
Restaurant Revenue Management Certificate
Certified Culinary Administrator
Contact information
Your contact information should appear at the top of your resume and include your name, phone number, professional email, current city or state and LinkedIn profile if needed.
Free Downloadable Resume Templates for Bussers
You can download and customize these free busser resume templates on your favorite word processor. Simply use the instructional text to write your sections, add your contact details and you've crafted your busser resume in no time!
FAQ
Updated: May 09, 2022
What are some job-specific resume skills that could aid a busser?
Bussers should focus their resume skills on food service and interpersonal traits. For example, a busser could list food safety and kitchen sanitation, collaboration and familiarity with the restaurant point of sale (POS) systems.
What does a good busser resume objective statement look like?
A busser's career objective should focus on transferable skills relevant to the job and inform employers of their aspirations within the position. For example, you could write: "A service-oriented busser seeking a senior busser role to enhance my food service and staff management skills. Experienced in table and food prep process. Possess active food safety certification to provide great patron service."
Ensure that your objective statement doesn't just focus on what you wish to gain from the role. Talk about how you can benefit the organization with your skills.
What are some job duties that a busser has to perform?
Bussers can perform various tasks based on the restaurant or organization in which they work. Here are a few general duties that bussers have to perform:
Setting up the dining area for patrons by placing the tableware and decor.
Refilling condiments, beverages or napkins whenever required.
Maintain food safety and hygiene standards in the kitchen and dining areas.