Catering Server Resumes | Free Downloadable Templates, Examples & Guide
Use This Template
Featured In:
Table of Contents
Here are more resources that can help you
A catering server is responsible for greeting and attending to patrons in banquets or events and setting up table displays or food arrangements while maintaining food service standards. Your catering server resume should reflect your versatility and catering knowledge. This guide will introduce you to relevant resume examples and content writing suggestions to help you create an outstanding catering server resume.
Catering Server Resume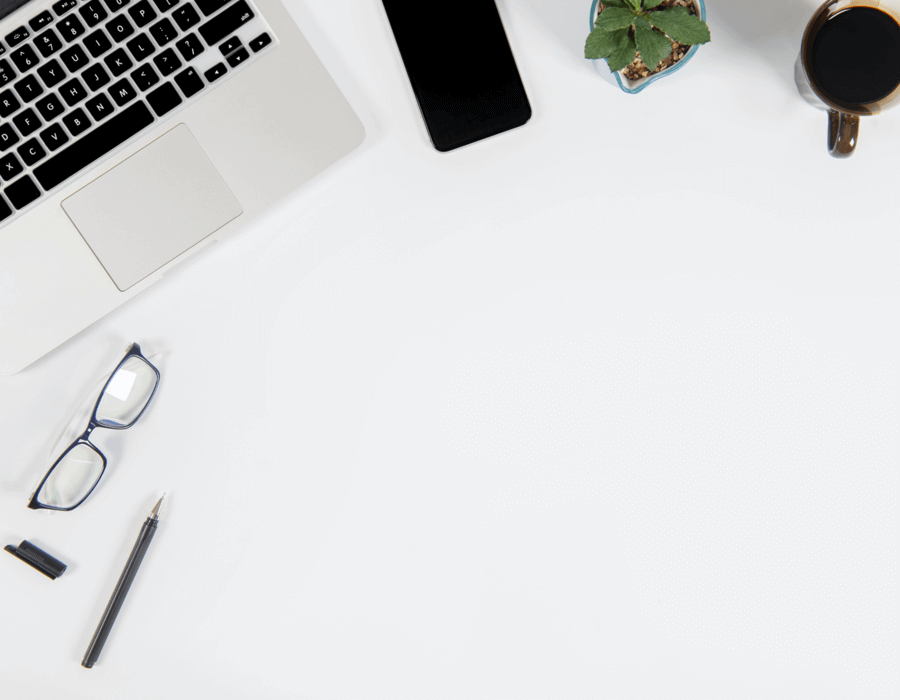 Catering Server Resume
This catering server resume can serve as an example to give you a better idea of the content you can include and how to format it.

Include the following information in your catering server resume:

Your contact information, including your full name, phone number, professional email address and city or state where you reside.
A clear career objective for industry novices or a stellar summary statement for experienced candidates.
Work history listed in reverse-chronological order.
Skills section with a mixture of soft, hard and technical traits.
An education section to list your academic degrees.
Optional custom sections to highlight certifications, licenses or awards.
Free Downloadable Resume Templates
Prepare to Write Your Resume
Your resume is one of the key reasons to get hired, so it's essential to prepare to write a stellar document. Gathering relevant information through company or market research will make the resume-writing process smoother. Use the following tips before starting to write your resume:
Start by thoroughly studying the job posting for your preferred role. This will aid you in understanding what exactly the recruiter expects from the perfect candidate.
Customize your resume to mirror the skills the recruiter is looking for. Traits such as catering etiquette, food prep knowledge, POS operation and food handling are standard for a catering server. The more skills you match with the job posting, the better your chances to catch the recruiter's eye.
The recruiter may utilize an applicant tracking system or ATS for scanning the applicants' resumes. Verify that your resume has easy-to-read fonts and is free of spelling or grammatical errors, which raise flags in the ATS.
Browse through resume examples for your preferred job title to get an idea of the catering industry's best practices, skills and accomplishments you can add to your server resume.
Last but not least, proofread your resume content before submitting it. Make use of proofreading or editing tools or a copyeditor, if needed.
Choose the Right Resume Format
After finishing your resume writing prep, your next step is to decide on an appropriate resume format. Resume formats are layouts that can variously organize your sections to highlight your strengths and downplay your limitations.
The chronological format, which focuses on the work history section, works best for catering servers with consistent expert careers spanning more than ten years.
Entry-level candidates or industry newbies can use the functional format to shine a light on their skills without focusing on their limited work experience.
The combination format is apt for career changers or those seeking promotions as this unique format puts equal importance on a candidate's relevant skills and job history.
Head to our resume formats guide for more details on each resume type and how to utilize them.
Chronological

Functional

Combination
How to Write Your Resume with Examples
1. Start with a professional summary or career objective.
Think of your resume's opening statement like a sales pitch about why you're the ideal candidate for the catering server position. You can approach this section in two ways. The summary statement strategy is the best option in most cases since it focuses on showing the employer you have the right skills and requirements. Meanwhile, the career objective strategy is beneficial for entry-level candidates, industry novices or those switching industries because it gives you a chance to explain your situation positively.
Let's assume that you're an entry-level catering server seeking a full-time catering server role in a fine dining organization. Your resume's objective statement should state your career goals and highlight relevant skills or training to help you get hired.
Here are good and poor career objective examples for reference:
Poor example:
"Ambitious catering server seeking a full-time role to expand on my fine dining service skills. Have some experience with various catering settings. Equipped with a food handler card."
This career objective emphasizes only what the candidate wants out of a job. Without specific skills, this statement seems vague.
Good example:
"Ambitious catering server with six months of inventory management and wine service experience. Seeking a full-time role to expand on my fine dining service skills. Successfully serviced 11+ catering settings, including tea parties, weddings and corporate events. Equipped with an active ServSafe food handler card."
This example is a much better version of a career objective statement. It includes details about the candidate's skills and mentions specific professional accomplishments. Adding quantifiable metrics and a relevant certification seal the deal.
If you, instead, go for the summary statement strategy, use these tips to enhance your section:
Quantify your work tasks by including credible values such as the percentage of increased tips.
Focus on crucial skills that match the job posting to catch the employer's attention or pass through the ATS.
Include any specialized certifications or licenses relevant to your preferred role.
Refer to this stellar summary statement if you decide to add one to your catering server resume:
"Seasoned catering server with over five years of food service experience. Equipped with a NACE certification and ServSafe food safety and liquor licenses. Catered 450+ events, including weddings, social, corporate and fine dining events. Supervised and led catering services for twelve events resulting in 25% increased tips."
2. Add a varied mix of soft, hard and technical skills.
You can utilize your resume's skills section to showcase your interpersonal and job-relevant traits. It's vital to read through the job posting to include attributes that the employers or companies value. You can add seven to eight skills in a bullet list and even distribute some skills through the contents of your work history or professional summary.
Each resume format will uniquely organize your skills section. Chronological and combination formats organize your skills section as a bulleted list. Meanwhile, the functional format highlights three core skills you should expand with relevant accomplishments.
Here's a functional skills section example for better comprehension:
Skills
Catering service etiquette
Served 130+ patrons in an event with attentiveness and a pleasant demeanor, ensuring etiquette when presenting menu specials and table prep.
Successfully executed six fine dining services by setting up the Mise en Place Stations before the events began.
Utilized wine service skills, including the presentation of wine, sampling and pouring accurately.
The skills section example describes the candidate's service etiquettes and includes credible metrics to prove their work expertise.
Refrain from duplicating skills or mentioning generic ones to fill out your sections. Instead, include a fusion of skills types, including soft, hard and technical skills.
Soft skills pertain to a candidate's personality attributes that aid in completing job tasks. A few soft skills a catering server should have are:
Professionalism when serving customers
Multitasking
Collaborating with other servers
Time management
Attentiveness
Physical dexterity
Great conversationalist
Personal hygiene
Emotional intelligence when dealing with different customers
Flexibility with shift or working hours
Hard skills are the job-specific capabilities you obtain through academic courses or practical work experience. Catering servers may possess any of the following hard skills:
Menu and venue knowledge
Basic knowledge of serving or catering etiquette
Setting up venue or banquet area
Monitoring inventory
Basic food prep skills
Knowledge of serving equipment
Fine dining standards
Plating or presentation skills
Event monitoring
Wine service
POS operation skills
Technical skills reflect your ability to use tools, technologies and software that allow you to perform your work duties. Here are a few technical skills a catering server may have:
Proficiency in food catering software, i.e., FoodStorm, Amadeus Sales & Event Management
Knowledge of event management programs, i.e., Oracle Hospitality OPERA Sales and Catering
Adept with point of sale (POS) systems, i.e., Clover, TouchBistro
Fluency in foreign languages
You can utilize Hloom's Resume Builder to get more food service skills specific to a catering server. This tool also provides professionally-designed templates you can populate with prewritten content suggestions based on your desired role and personal info.
3. Showcase your work history.
Your resume's work history will list your previous jobs in reverse-chronological order. You'll mention your most recent or current job title first, followed by the rest of your roles.
Each work history entry must include the job title, workplace name, location and dates of employment. For chronological resumes, the job entries will also have a few bullet points detailing essential tasks and accomplishments.
Compare these good and bad work history examples for a better understanding.
Poor example:
Work History
July 2020 - Current
Catering Server | Regency Event Hall | Los Angeles, CA
Set up buffets in events ensuring food safety and presentation standards, resulting in increased tips.
Collaborated with the event supervisors and servers.
Served many guests in varied catering events.
This work history fails to expand on the candidate's excellent service skills. Nondescriptive or generic tasks may not impress the recruiters as they lack credibility.
Good example:
Work History
July 2020 - Current
Catering Server | Regency Event Hall | Los Angeles, CA
Set up buffets in more than 14 events ensuring the food safety and presentation standards, resulting in increased tips by 14%.
Collaborated with event supervisors and servers for inventory management, cleanup and event closeout tasks.
Served 600+ guests in varied catering events, including 15 corporate events and 11 wedding events.
This detailed work history utilizes credible metrics such as the number of events or customers served and proves the candidate's job expertise.
Refer to these writing tips to strengthen your catering server resume's work history:
Mirror traits or keywords from the job posting to prove your industry knowledge and familiarity.
Share authentic instances of critical tasks or accomplishments that helped resolve a concern, such as increasing patron retention.
Adding to the previous tip, incorporate numerical values to picture your job triumphs better. A catering server can boast of the number of patrons or events they've served.
4. Conclude with your education, contact information and custom sections.
Education
The education segment of your resume should outline your academic information. You will include your degree name, graduation year and college or university name and location.
Most food service newbies opt for a bachelor's degree or associate degree in culinary arts, catering, event management, and hospitality. Some relevant degrees include a bachelor of science in hospitality management or an associate of applied science in culinary arts or food service management.
It may help to have an industry-specific certification to develop a job's foundational knowledge and skills. However, you'll pick up varied skills through hands-on training or work experience. A liquor service license and food handler card are always beneficial for server job roles.
Certifications
You can include additional sections to personalize your resume, including sections for certifications, awards or hobbies. A catering server can benefit from having a couple of certificates that validate their skills and knowledge, for example:
Certified Professional in Catering and Events (CPCE)
This notable certification from NACE includes core modules such as catering services, event management, food production, contracts and marketing.
Meeting and Event Catering (MEC) Certificate
This program teaches students about on or off-premise catering, banquet orders or packages, event room setup and budgeting and negotiation techniques.
IAP College's catering course covers everything from catering skills and specialization to managing a catering business, including staffing and menu planning.
ServSafe's program provides students with basic food safety rules, including food hygiene and allergens, timing and temperature for food storage and sanitation guidelines.
Craftsmanship Certificate Course in Food & Beverage Service
This six-month certification ensures lessons on food and beverage service, pantry operations, food prep and communication skills and industrial training.
These additional programs can aid in fostering your career growth:
eCornell's Food and Beverage Management Course
Catering & Cooking Diploma
Hospitality Leadership Online Certification
Caterer Career Diploma Program
Hospitality & Catering Program
Your contact information should be easy to spot and placed at the beginning of your catering server resume. Just add your name, email, mobile number and the city and state where you reside.
Free Downloadable Resume Templates for Catering Servers
You can build your resume with these free catering server resume templates. Simply download them to your favorite word processor, use the instructional text to fill out your sections and print it or upload it to any online application.
FAQ
What are a few key skills to add to a catering server resume?
Catering servers need to understand food service etiquette and be equipped with the right soft skills to efficiently work with colleagues in a demanding work environment. Some specific skills you can add to your catering server resume are:
Emotional intelligence for dealing with patrons
Menu and alcohol food pairing knowledge
Knowledge of food safety, responsible alcohol service and food allergens
How does a catering server resume differ from a restaurant server resume?
A catering server resume may highlight similar food service skills to those in a restaurant server resume. However, catering may require people to serve at different on or off-premise events or establishments frequently. Meanwhile, restaurant servicing only pertains to various dining establishments or cafes.
What job duties are expected out of a catering server?
Based on the event type, a catering server will perform varied tasks. However, some of their essential job duties can be:
Setting up and cleaning up catering events, including table prep and equipment handling.
Serving accurate orders based on the event and table specifications.
Ensuring food and premises hygiene when serving meals and beverages to the patrons.