Server Resume Overview
Restaurant and other hospitality servers are pivotal in creating memorable dining experiences. They are the face of the establishment, providing impeccable service to patrons and ensuring seamless operations.
A great resume is essential to showcase your abilities as a server, including responsibilities such as:
Greet and seat guests with a warm and welcoming demeanor.
Present menus, take orders and offer recommendations.
Serve food and beverages promptly and accurately.
Anticipate and fulfill guest needs throughout the dining experience.
Handle payments and process transactions efficiently.
Collaborate with kitchen staff to ensure order accuracy.
Maintain a clean and organized work environment.
Additionally, a successful restaurant server embodies exceptional communication and interpersonal skills. Your ability to multitask in a fast-paced environment is crucial to successfully providing for the needs of your customers.
For more help, explore our entire collection of downloadable resume examples and our free and premium resume templates to get your next job as a server!
Server Resume Example: Colorful
This restaurant server resume example showcases a compelling template for individuals seeking to excel in the hospitality industry.
Visually Appealing:

This resume example for servers has a layout that offers an appealing and professional document with its colorful and bold heading heading.

Clear Structure:

By presenting the candidate's information in a well-organized manner, employers and recruiters can have an easier time navigating the page.

Quantifiable Qualifications:

Noteworthy achievements and responsibilities that are backed up by data demonstrate exceptional service and provide unique context to the resume.

Focus On Experience:

Specific job roles and responsibilities are detailed, showcasing a deep understanding of server duties.
Edit This Example
Server Resume: Modern
Explore this restaurant server resume example to gain insights into creating a powerful resume that highlights your skills and experience in the hospitality industry.
Concise Summary:

The summary effectively outlines the candidate's server background and customer service prowess.

Key Skills:

Essential skills, from menu knowledge to POS systems proficiency, are highlighted for quick reference to showcase the qualified candidate.

Positive Professionalism:

The work experience of this resume reflects the candidate's positive attitude and teamwork, essential in the hospitality sector.

Varied Experienced:

With experience as a server, host, and receptionist, this candidate shows how they have a diverse customer service skill set, making them more valuable as an employee.
Edit This Example
How To Write a Server Resume: A Step-by-Step Guide
Crafting an exceptional restaurant server resume is essential to securing your desired hospitality role. Follow these steps to create a compelling resume that highlights your skills and experience as a server:
Contact Information:

Start with your full name, phone number, email address, and professional LinkedIn profile (if available). Ensure all details are accurate and easy to find.

Resume Summary or Objective:

Compose a concise summary that showcases your server experience, specialties, and standout qualities. Or write a resume objective statement that outlines your career goals. A summary is a good choice if you have a lot of server experience, while an objective statement can help if you are a first time jobseeker with no experience. Either way, tailor your words to match the specific restaurant server position you're pursuing.

Work Experience:

List your previous work experience in reverse chronological order. Include the employer's name, location, job position, and dates of employment. Detail your responsibilities, focusing on relevant skills such as food handling, customer interaction, teamwork, and any leadership roles. If possible, provide quantifiable data that validates your experience and provides unique context.

Education:

List your relevant education in reverse chronological order. Include the name of your school, degree obtained (if applicable), dates attended, and the location.

Skills:

Create a dedicated skills section showcasing abilities crucial for a server role. Balance a mix of hard and soft skills such as customer service, menu knowledge, communication, multitasking, teamwork, and problem-solving.

Additional Sections (optional):

Include relevant sections like certifications, spoken languages, or volunteer work demonstrating your commitment and versatility.
Skills and Certifications For a Restaurant Server Resume
As you develop your restaurant server resume, highlighting your skills and relevant certifications is crucial. These components are key to demonstrating your suitability for the role and showcasing your commitment to excellence in the hospitality and food service industries.
Top 5 Hard Skills For a Server Resume
Customer Service Excellence: Proficiency in providing exceptional service, ensuring guest satisfaction, and handling inquiries effectively.
Order Taking and Accuracy: Skill in accurately recording customer orders and promptly conveying them to the kitchen.
Menu Knowledge: Mastery of the restaurant's menu items, ingredients, and recommendations to assist diners in making choices.
POS System Proficiency: Competence in using point-of-sale systems for order processing, payment handling, and splitting checks.
Time Management: Ability to manage multiple tables, prioritize tasks, and maintain a smooth dining flow.
Top 5 Soft Skills For a Restaurant Server Resume
Effective Communication: Aptitude for engaging with guests, explaining menu items, and addressing concerns courteously.
Adaptability: Adjusting service style based on guest preferences and responding to fast-paced environments.
Team Collaboration: Skill in collaborating with kitchen staff, fellow servers, and management to ensure seamless operations.
Stress Management: Capacity to remain composed under pressure, handle busy shifts, and manage challenging situations.
Attention to Detail: Keen focus on accuracy when taking orders, delivering food, and processing payments.
Top 5 Certifications For a Restaurant Server Resume
Food Handler's Certification: Highlight your certification in food handling to demonstrate your knowledge of safe food practices.
Responsible Alcohol Service: If applicable, showcase certification in responsible alcohol service (e.g., TIPS) for alcohol-related responsibilities.
Health and Safety Training: Mention any additional health and safety protocols training, emphasizing guest and staff well-being.
Customer Service Training: Showcase certifications in customer service workshops that enhance your service skills.
Allergen Awareness: If you hold certifications related to allergen awareness, emphasize your ability to cater to diverse dietary needs.
Incorporating these essential skills and certifications into your restaurant server resume not only showcases your expertise but also underscores your commitment to delivering exceptional dining experiences and continuous professional development.
Here's What People Are Saying About Us
Top 10 Tips for Crafting a Server Resume
Creating a remarkable restaurant server resume requires precision and strategy. Follow these expert tips to ensure your resume shines in the eyes of potential employers:
Customize for Relevance: Tailor your resume for each application by highlighting skills and experiences that match the specific job description.
Quantify Your Impact: Incorporate numbers to showcase achievements, such as increased upselling percentages or improved table turnover times.
Transferable Skills: Emphasize versatile skills like communication and multitasking, especially if transitioning from a different industry.
Keyword Optimization: Include relevant industry keywords from the job posting to enhance your resume's visibility to applicant tracking systems (ATS).
Concise Content: Opt for a one-page resume with concise and pertinent details. Brevity is appreciated by hiring managers.
Adaptability Highlight: Showcase your ability to thrive in dynamic environments, indicating your readiness to handle fast-paced shifts.
Elevate Guest Interaction: Share personal anecdotes of going the extra mile to create memorable guest experiences.
Thorough Proofreading: Eliminate errors by thoroughly proofreading your resume. Professional editing tools can be helpful.
LinkedIn Inclusion: If available, provide a link to your LinkedIn profile for supplementary professional information.
Action-Oriented Language: Begin bullet points with dynamic action verbs like "managed," "collaborated," and "enhanced" for impact.
These top 10 tips will guide you in constructing a compelling restaurant server resume that effectively highlights your qualifications and makes a positive impression. Adapt them according to your unique situation and needs.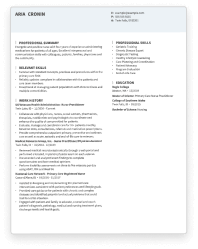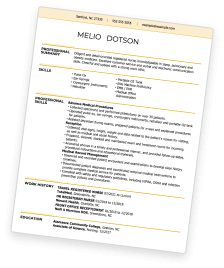 Save Time With Our Resume Builder
Key Takeaways
Tailoring your resume to match the specific job description and requirements increases your chances of standing out to potential employers.

Incorporating quantifiable achievements with numbers, such as improved percentages or accomplishments, showcases your impact in a tangible way.

Even if transitioning from a different industry, highlighting adaptable skills like communication and multitasking demonstrates your suitability for a server role.

Strategic use of industry-related keywords from the job posting can enhance your resume's visibility to applicant tracking systems (ATS), improving your chances of getting noticed.

A one-page resume with succinct and relevant content is more likely to engage hiring managers. Make every word count to create a lasting impression.
Save Time With Our Cover Letter Builder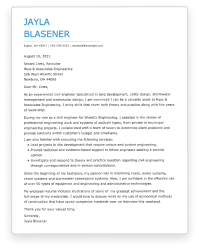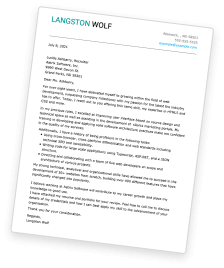 Server Resume FAQ
Updated: May 09, 2022
Study the job description and research the restaurant's values and atmosphere. Highlight relevant skills, experiences, and accomplishments that align with the restaurant's needs. For instance, emphasize customer service excellence and menu knowledge if the restaurant values those aspects.
Yes, including quantifiable achievements adds substance to your resume. Mention upselling success percentages, table turnover times improvements, or any measurable impact on customer satisfaction. These numbers provide concrete evidence of your contributions.
If transitioning from a different industry, focus on transferable skills that are relevant to a restaurant server role. While specific experience in the restaurant industry is valuable, emphasize adaptable skills like communication, problem-solving, and multitasking. Use examples from your previous industry to demonstrate how these skills apply to serving customers.
Absolutely! Incorporate relevant keywords from the job description to optimize your resume for applicant tracking systems (ATS) and improve its chances of being selected by hiring managers. Use keywords such as "customer service," "menu knowledge," and "POS systems" to match the restaurant's requirements.
Aim for a concise one-page resume for most server positions. Focus on the most recent and relevant experiences, achievements, and skills. Keep the content impactful and avoid unnecessary details to maintain the reader's interest.
Highlight instances where you've successfully managed busy shifts, accommodated diverse customer needs, or quickly adjusted to changing circumstances. Mention times when you handled unexpected challenges or shifts in responsibilities with ease.
If your LinkedIn profile is professional and relevant to your restaurant server career, it can provide additional insights into your qualifications. Ensure your LinkedIn profile complements your resume and accurately reflects your skills and experiences.