Restaurant Server Resumes | Free Downloadable Templates, Examples & Guide
Use This Template
Featured In:
Table of Contents
Here are more resources that can help you
Restaurant servers or waiters need to equip themselves with stellar interpersonal traits and food safety and prep skills. Their resumes must highlight their versatility to stand out in this competitive food service industry. We've prepared this detailed guide with job-specific tips and resume examples to assist you with this goal.
Restaurant Server Resume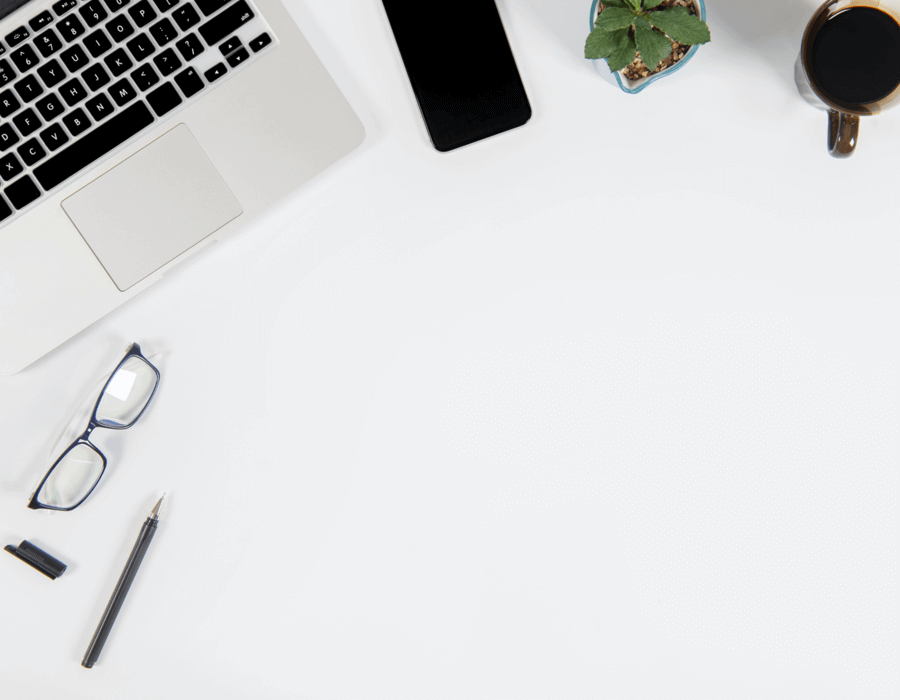 Secretary Resume
Refer to this restaurant server resume as an example to better understand its layout and the content you should include.

Your restaurant server resume must consist of:

A contact information section that includes your name, professional email, phone number and the location where you're based.
A career objective for industry newbies or summary statement for seasoned professionals.
A list of all your work experience from most recent to the earliest in reverse-chronological order.
A skills section for your soft, hard and technical skills.
An education section that lists your academic qualifications with information about school, degree and other relevant programs.
Any custom section to showcase licenses, certifications or accolades.
Free Downloadable Resume Templates
Fast Food Section

Elegant Traditional
Prepare to Write Your Resume
Streamline your resume-writing process by setting some time to prepare the information you need beforehand. A lot goes into writing a resume, so we've created a checklist of tips you should follow to avoid getting overwhelmed when personalizing your resume. Let's browse through them:
Carefully study the job posting to learn what the recruiter wants in the perfect candidate. Skills such as food safety, POS knowledge and multitasking abilities are essential for this role. Make a note of the ones you possess so you can add them to your resume.
Depending on the employer, your resume may pass through an applicant tracking system (ATS). To score highly on the ATS, your resume needs to be free of spelling errors, eccentric fonts or generic keywords such as "hard worker" or "fast learner."
Create a list of your past work accomplishments and gather quantifiable metrics such as the number of customers served or sales percentage, to add credibility to your resume statements.
Look for resume examples for your desired role to understand how the final version should look. A resume example directly shows you what skills you should include, what accomplishments to highlight and the jargon you should use for your particular job.
Gather the dates and official titles of your studies, certifications or volunteering experiences to add to your professional profile.
Choose the Right Resume Format
Once you've completed the resume writing prep, you can move on to finding the appropriate resume format for you. Resume formats emphasize your professional attributes and hide any potential limitations. The three resume formats serve a different type of candidate; you can pick the chronological, functional or combination format.
The chronological format focuses on the work history section, meaning it works best for seasoned restaurant servers with over a decade of work experience in the food service industry.
The functional or skill-based resume is ideal for industry novices that want to emphasize their job-specific or transferable skills instead of their lack of job experience.
The combination or hybrid layout is the perfect blend of chronological and functional elements. Apt for career changers or those seeking promotions, this format puts equal focus on your skills and work experience.
You can visit Hloom's resume formats guide for more details on each resume format and the best way to utilize them.
Chronological

Functional

Combination
How to Write Your Resume with Examples
With the resume prep and format decided, you can start the actual resume content. Read through our detailed guide filled with resume examples and writing tips to design a stellar restaurant server's resume.
1. Decide on a career objective or summary as an opening statement.
Let's assume you're a junior server seeking a lead server role in a restaurant. Your resume's career objective must define what you wish to accomplish through this designation and what traits make you the perfect candidate.
Study these poor and good career objective examples to understand better how to execute this section:
Poor example:
"I'm a junior restaurant server hoping to get staffed as a lead server in your reputed restaurant. I think I'm capable of excelling at this role and wish to enhance my food service skills. I also have an active food handler card and alcohol serving permit."
This objective statement provides valuable information, making the candidate unsure of their professional traits.
Good example:
"A junior restaurant server with ten months of experience with Texas City Pizzeria. Skilled with servicing over 100 customers daily, along with POS and food allergy knowledge. Equipped with an active ServSafe food handler card and state-authorized alcohol serving permit. Hoping to enhance my food service skills as part of your team. "
Although the candidate has less than a year of industry experience, this career objective makes them sound confident within their professional abilities. It lists necessary skills such as POS knowledge and relevant certifications to grab the recruiter's attention.
If you decide to write a summary statement instead, utilize these writing tips:
Add your top qualifications first, such as years of experience, two or three core skills and specific accomplishments that will grab the recruiter's attention.
Quantify your tasks or accomplishments to make your resume more credible. Use authentic metrics and never exaggerate your capabilities.
Include any job-specific specialized skills, certifications or licenses that can give you an upper hand in the recruitment process.
Here's a restaurant server's summary statement for reference:
"Positive and reliable lead server with over six years of food service experience. A fine dining expert with table setting skills and wine service knowledge. Skilled at upselling menu items to patrons and making excellent menu recommendations. Hired and led a 12+ junior staff and trained them on food safety and kitchen hygiene."
2. Display a diverse mix of skills.
The skills section of your resume is the place to highlight your personality traits and job-specific abilities. Depending on the resume format, your skills section will be arranged differently. Listing six to eight skills is apt for chronological and combination resumes, whereas functional resumes highlight three core skills and describe them in greater detail.
If you've never seen a functional resume before, use this skills section entry as reference:
Skills
Multitasking
Welcomed and served 200+ restaurant customers in a day and made menu recommendations when required.
Trained 16+ new staff while taking custom orders and processing payments completed through the restaurant's POS system.
Served eight tables per shift and memorized an average of 20 orders during peak hours.
This skills section describes accomplishments and quantifiable achievements that show the employer how they've used their multitasking ability. Think of this section as a traditional work history, but instead of listing accomplishments per job, you list them according to the skill they're describing.
Including various skills from the three skills types is essential in maximizing the impact of your resume. Below you'll find a breakdown of these along with examples for your restaurant server resume.
Soft Skills refer to a candidate's personality traits, which they tap into to efficiently perform their job and interact with clients, supervisors and colleagues. Some restaurant server soft skills are:
Excellent recall and memorization skills
Patience when dealing with customers
Excellent oral communication
Pleasant attitude
Conflict resolution
Active listening skills
Multitasking abilities
Collaboration
Time management
Physical stamina
Mental math
Hard skills consist of abilities that a candidate acquires through formal degrees or experience; therefore, they're exclusive to a particular role or industry. These are some hard skills that a restaurant server may possess:
Upselling skills
Menu and product knowledge
Menu planning
Inventory management
Basic food prep skills
Knowledge of alcoholic beverage laws
Hospitality service techniques
Stocking and replenishing
Food safety practices
Dining area maintenance
Technical skills inform the employer of your knowledge of the tools and technologies that assist you in performing your job. Some technical skills restaurant servers possess are:
Expertise with varied POS systems, i.e., Clover, TouchBistro, Revel
Knowledge of online reservation systems, i.e., Resy, Wisely, EatApp
Fluency in a foreign language
Utilize our dynamic Resume Builder. tool to find more industry-specific skills for a restaurant server. You'll also get access to pre-written content, free templates and automated writing suggestions to help you craft your resume with ease.
3. Outline your work history in reverse chronology.
Your work history section consists of a list of your previous jobs organized in reverse chronological order. You need to list your current or most recent job first and work your way backward.
The standard details you should include for each role are the job title, name of the workplace, location and dates of employment. To give a clearer picture of your professional prowess, you can add two to three bullet points detailing critical tasks from each role with quantifiable achievements.
Study these examples of a good and poor work history section to understand how to maximize its impact:
Poor example:
Work History
August 2020 - Current
Lead Server | Texas City Pizzeria | Texas City, TX
Dined and served customers in compliance with the restaurant and food safety standards.
Organized and supervised community events that increased patron engagement.
Crafted custom holiday special menus.
Although this example mentions diverse accomplishments and duties, it fails to show the employer's impact on the job by excluding quantifiable metrics.
Good example:
Work History
August 2020 - Current
Lead Server | Texas City Pizzeria | Texas City, TX
Dined and served 150+ patrons daily in compliance with the restaurant and food safety standards.
Organized and supervised eight community events resulting in increased patron engagement by 16%.
Crafted three custom holiday special menus based on customer surveys carried out in the restaurant.
Compared to the first work history, this one includes numbers and percentages that show how the employer can impact a workplace's productivity and profitability — a sure way to impress a potential employer.
Utilize these writing tips to enhance your resume's work history section:
Always add at least one authentic quantifiable metric when describing your achievements, for example, the number of patrons you served or a percentage increase in customer satisfaction. This data gives recruiters a clearer picture of your professional skills.
Tailor your resume to the desired role by matching your accomplishments with what recruiters seek. Refrain from mentioning qualifications and achievements without analyzing how they relate to the selected role's requirements.
Take advantage of this section to include even more skills on your resume beyond the standard skills section. Utilize keywords and skills from the job description to describe your work achievements, such as "increased bar sales by 34% by instructing peers to market happy hour offers multiple times during the table service."
4. Finalize your resume by formatting your education, contact information and custom sections.
Education
The education segment of your resume will give an overview of your academic qualifications. For each qualification you choose to list, include the degree title, its respective college or institution, location and dates of attendance or graduation year.
A formal degree isn't mandatory for restaurant server positions. However, those seeking employment in upscale restaurants or a lead server role can opt for degrees in hospitality or food service. Examples of degrees may include a bachelor's in restaurant management, a bachelor of arts in hospitality management or culinary arts and service management.
Certifications, licenses and other custom sections
Beyond the five main resume sections, you can also customize your resume with personalized sections highlighting other accomplishments and qualifications. For example, you can add a section for certifications, licenses, awards or volunteer work.
Restaurant servers can gain the upper hand in the hiring process with specific licenses or certifications such as a food handler card or an alcohol-serving certificate.
These are a few certificates that a restaurant server might find helpful to advance their career:
Certified Restaurant Server (CRS) Online Program
This certification includes lessons on hospitality skills, including greeting guests, serving food and beverages, payment procedures and kitchen safety or sanitation.
The ServSafe Food Handler Program
ServSafe's program teaches you about personal hygiene, food allergens and contamination, food safety, kitchen cleanliness and sanitation.
This online waiter training certification provides on-demand videos and resources for service rules, restaurant terminology, upselling skills and exemplary dining and wine service.
TIPS Alcohol responsible beverage server training
TIPS server training allows you to learn about alcohol compliance, alcohol violations penalties, property damage prevention and customer service expertise.
This training consists of modules explaining food allergies and symptoms, custom dietary requests and handling food deliveries or emergencies.
Some additional courses to aid you in boosting your food service career:
Advanced Server Training (iTrain)
Hospitality Digital Marketing
The ServSafe Manager Certification
Food and Beverage Management Certificate
Hospitality and Tourism Management
Contact information
The contact information section of your resume simply lists your name, phone number, email and primary location (your city and state). Include this section at the top of your resume so candidates know whose accomplishments they're reading.
Free Downloadable Resume Templates for Restaurant Servers
You can download and utilize these free restaurant server resume templates to save time. After downloading your preferred templates, open them in a word processor and use the instructional text to write your sections with the relevant details. Your restaurant server resume will be ready within minutes!
Restaurant Server FAQ
What type of technical skills could make a restaurant server resume stand out?
Along with certain interpersonal traits such as recall and multitasking abilities, a restaurant server must also possess job-specific technical traits to excel at work. Some technical skills that could make a restaurant server resume shine are:
Expertise with food service software or tools such as POS or reservation systems
Food safety and sanitation processes including allergies, food contamination and kitchen hygiene
Knowledge of basic first aid or CPR techniques
What are some job duties expected out of a restaurant server?
Restaurant servers don't just greet customers and serve meals; they carry out multiple tasks to enhance a guest's dining experience. Some of their essential duties include:
Recommending menu specials or discounts to customers when required
Process cash, credit or digital transactions manually or through a POS system
Build a loyal restaurant clientele and implement surveys to gain active feedback
Train junior staff about the restaurant's rules or food safety and compliance
Which certifications could give a restaurant server an upper hand?
Getting a relevant certification or license can benefit restaurant servers with jobs that don't necessarily require a formal academic degree. These are a few specialized certifications that could be acquired and added to a restaurant server resume, such as:
OSHA Safety Certificate
ServSafe Alcohol Certification
Food Manager Certification