Featured In:
Table of Contents
Here are more resources that can help you
Art directors supervise creative professionals like designers and their work. Therefore, while creating a resume for an art director's role, the resume should emphasize the candidate's eye for creativity, supervising skills and problem-solving abilities. To help you draft your resume, we created a complete writing guide with tips and examples for your benefit.
Art Director Resume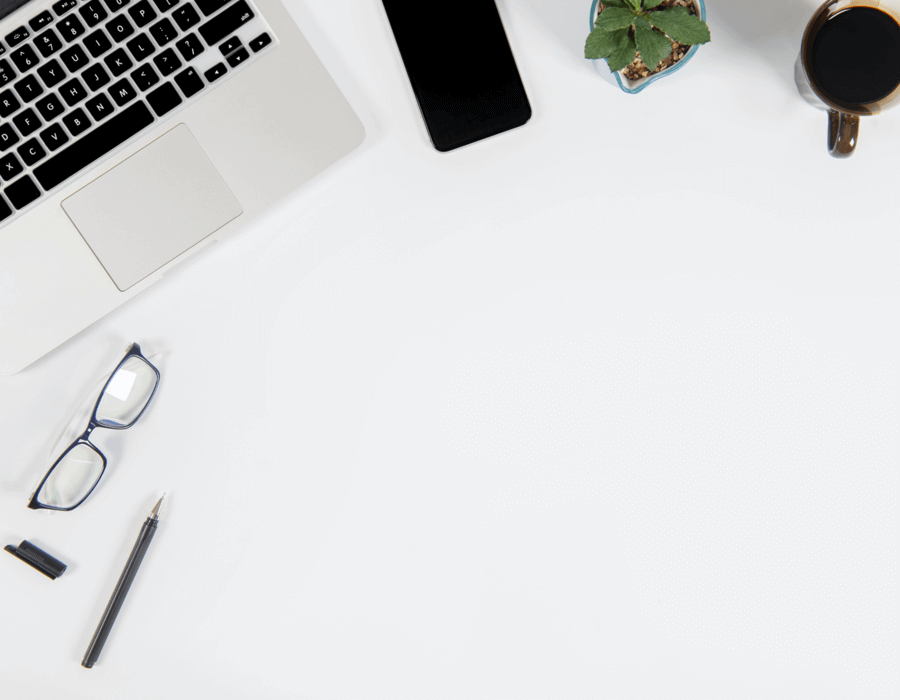 Art Director Resume
We recommend using this resume example to understand what you should include in each section and ways to format your resume.

Include the following information on every resume:

Your contact information with your name, email address, phone number and location in which you're based.
Either a summary statement or a career objective for the opening statement of your resume.
Include a work history section that highlights your professional experiences and accomplishments.
Devote a section specifically to your soft, hard and technical skills.
An education section with your degree, school and graduation dates.
You can include certifications and awards in a separate section.
Free Downloadable Resume Templates
Full House

Creative Multi Colour Blocks
Prepare to Write Your Resume
Writing a resume from scratch can seem like a lot of work. To make the process easier, we have collected tips to help you get acquainted with all the necessary tools and data needed to create an impressive resume. To know more, read through the following steps:
Carefully study the job description. Take note of the specific required skills for the job post. Having most of the needed skills and qualifications will increase your chances of being considered for the role.
List your accomplishments and accolades from previous experiences. Show recruiters how your skills enabled you to accomplish these feats.
Quantify your expertise with percentages or numbers. This kind of numeric data gives validity to your claims.
Browse resume examples to get an idea of what a resume can contain and its format. Viewing resume examples will give you a sense of what a candidate's resume for a similar role might look like.
Be careful not to overuse terms like "hard worker" or "team player" since they don't offer recruiters any verifiable information about your abilities. Also, don't get too creative with the design or formatting. There will be thousands of resumes for hiring managers to sift through and if they see your resume's content hidden behind funky designs, they might rethink how much time they need to spend on it.
There is a high chance that your resume will pass through an applicant tracking system (ATS). Make sure your resume doesn't contain spelling or grammar errors to score well on the ATS's radar. Maintain a professional format for the resume and adhere to the margins.
When using acronyms, be sure to include both the term and the official abbreviation. Example: "Photoshop Document (PSD)."
Last but not least, proofread the resume thoroughly without fail.
Choose the Right Resume Format
In addition to content, resume formats are very crucial in terms of how they highlight your resume's skills and experience. The proper resume format highlights your strengths while it downplays your weaknesses. Depending on your experience level, you have three main resume formats to choose from: chronological, functional and combination.
For applicants with long work history, chronological resumes work the best. The candidate's career history is the main focus of a chronological resume. Candidates with 10+ years of experience will most likely benefit from this format.
Those with limited or no work experience can benefit from a functional resume. The functional format emphasizes the candidate's skills and minimizes work experience.
Combination resumes are best suited to candidates with less than 10 years of experience or those looking to get a promotion or change careers. It strikes the appropriate balance between skills and experience as it combines the features of a chronological and functional resume.
Look at our resume formats guide guide for detailed information about each type of resume and when to use them.
Chronological

Functional

Combination
How to Write Your Resume with Examples
We have created a step-by-step guide to offer you a helping hand in crafting an impressive resume. This guide details every aspect of all resume sections so you can build a worthy resume.
1. Choose an appropriate opening statement strategy.
You can either choose a summary statement or a career objective for your resume's opening statement, depending on your experience level. We recommend using a summary statement on an art director's resume. Summary statements can demonstrate a candidate's skills and expertise and how these can contribute to the company's success. A career objective focuses more on an applicant's career goals. It is a good strategy for entry-level professionals, career changers, freelancers or individuals who return to the workforce after a period of unemployment or gap.
For example, let's imagine you have just graduated with a bachelor's degree in Fine Arts and are looking for a full-time position as an art director in a boutique advertising agency. The candidate does not have any previous formal work experience, so the opening statement must be a career objective.
Here are two examples of poor and good career objectives:
Poor example:
"I just graduated from college and am seeking full-time employment as an art director. I can create artistic content for your organization with my sense of creativity. Working with your firm will give me the exposure I need to reach my goals."
This is an instance of a poor career objective example since it says nothing about the candidate's skills or accomplishments.
Good example:
"Recent Fine Arts graduate with an eye for ingenuity and creativity. Participated in several intercollegiate competitions and won four awards for my creative works through my undergraduate degree. Skilled in copywriting, graphic design, video editing and illustration. Seeking a position at your reputable firm so I can contribute significantly to its growth as well as hone my skills."
This detailed summary statement is a much better example as it tackles the candidate's lack of experience by:
Providing an overview of the candidate's informal experience creating exciting works.
Telling the recruiter about the candidate's awards due to their creativity.
Mentioning numerous varied skills shows the candidate's capability to create and approve creative work.
You can improve your summary statement by following these tips:
Be sure to include measurable contributions that will allow employers to see your impact on other projects, such as the number of creatives you have supervised or the number of team members you have led.
Include two or three skills that are relevant to the job.
Share if you have any special certifications or awards.
Try to share links to your creative work or portfolio.
Here's an excellent example of how to create a summary statement:
"Versatile art director with five years of experience handling all types of creative projects. Led the design teams for the past three years and know the latest tools and techniques. Helped several brands in achieving their goals through creative visuals and advertisements. "
2. Dedicate a section to your skills.
Always try to add a section on your resume dedicated to skills. In this section, list your soft, hard and technical skills. You can also mention skills in other resume sections, such as the work history and professional summary. However, avoid repeating skills already listed on the resume.
Typically, skills sections are listed on chronological and combination resumes, whereas in a functional resume, skills are elaborated on in greater detail. Functional resumes include three skills followed by bullet points illustrating how you applied your skills to accomplish several tasks and accomplishments.
Let's take a look at an example:
Skills
Creative
Worked on at least 30+ brands' websites, social media pages and digital products.
Supervised and approved over 60+ designs, artworks and graphics developed by other designers.
Received the art director of the year award thrice.
In the particular skills section, the candidate details their tasks and accomplishments and substantiates them with numbers.
Be sure your skills section is well-balanced by including all three types of skills: soft, hard and technical.
Independent of any profession or industry, soft skills are interpersonal characteristics that influence how one works. An art director typically possesses the following soft skills:
Communication (verbal and visual)
Creativity
Detail-oriented
Multitasking
Teamwork
Vision
Ability to provide creative solutions
Leadership skills
Problem-solving
Reliability
Time management
Delegating
One must possess hard skills to perform job-related tasks. It is possible to acquire these skills through training, courses, workshops and hands-on experience. An art director can impress a recruiter with the following hard skills:
Graphic designing skills
Illustration skills
Video editing skills
Copywriting
Storytelling skills
Digital literacy
Web design
Project management
Presentation skills
Branded advertising
Planning and organizing
Multimedia content creation
Social media management
The ability to handle tools and technologies specific to a particular job can be described as technical skills. For example, an art director can have the following technical skills:
Adroit at Adobe Creative Suite, including Photoshop and Illustrator.
Basic knowledge of project management tools, i.e., Jira, Monday, Asana, Agile.
Efficiency in Microsoft Office Suite, i.e., Word, Excel, PowerPoint.
Knowledge of the hypertext markup language (HTML).
Find out more about the skills needed for art directors on our Resume Builder. With our resume-writing tool and its prewritten content, you can create your resume without any hassle.
3. Outline your work history.
Including a section on your resume to showcase your work experience is essential. You should arrange the job history section in reverse chronological order, where the most recent job appears at the top and the oldest at the bottom.
A chronological resume usually includes the job title, the employer's name, the location, and the dates of employment. You should also describe your most impressive accomplishments and tasks in three to four bullet points.
The comparison of these poor and good examples will give you a better picture:
Poor example:
Work History
April 2018 - Current
Art Director | Ad Solutions | Nashville, TN
Supervised graphics
Helped brands with advertisements
Led a team of designers
The candidate barely mentions their responsibilities in the example. It also lacks specific accomplishments and numeric data to back them up.
Good example:
Work History
April 2018 - Current
Art Director | Ad Solutions | Nashville, TN
Supervised and guided designers and illustrators in creating inventive and visually appealing graphics and artwork.
Brainstormed and developed digital advertising campaigns for 15+ brands.
Led a team of 13 designers for a unique project. Guided the team through the entire visualization process and helped them create an incredible campaign.
The candidate's work history is more detailed than the previous one and contains their accomplishments. Consequently, it is a better example. Tasks and statistics give the candidate the required credibility.
To write an impressive work history section, follow these guidelines:
Job duties should be specific to the open position, not generic. You can demonstrate your ability to handle this role by sharing your responsibilities and achievements.
Remember to include measurable accomplishments. Information such as the number of clients gained in a year and the number of team members supervised can provide insight into a candidate's past performance.
Assess your skills to determine if you meet the requirements. If you possess most of the required skills and strategically mention them in your resume, you'll stand out from the competition.
4. Finish with your contact information, educational details and custom sections.
Education
Anyone with the passion, creativity, knowledge and leadership qualities can become an art director regardless of their educational background. However, having a bachelor's or master's in graphic design or fine arts would add more value to your resume. When listing these degrees, always do so in reverse chronological order, with your most recent degree listed first.
When you enter information about your education, you must include the name and location of your academic institution and the date you graduated. However, we recommend that candidates who have high school diplomas or GEDs avoid graduation dates to prevent hiring bias from employers.
You can also showcase your diverse educational preparation by listing any courses or workshops you have taken related to graphic design.
Certifications, licenses and custom sections
Certifications are a great way to add value to your candidacy as they show you've been certified by other professionals or boards. Make a separate custom section on your resume to list any certifications you've earned.
We recommend the following certifications for an art director:
Master of Arts in Art Direction
This course is a remarkable opportunity for students to gain hands-on experience in their field with this master's degree in Art Direction.
This course helps students gain insight into the required tools for creating highly creative outputs and working as a designer in any field.
Photographic and videography knowledge can be beneficial for aspiring art directors. Become a master of photography and videography by taking this course.
Visual Design Undergraduate Certificate
This certificate course allows students to gain experience with design tools and learn design language.
2-Year Art Direction Portfolio Program
This 2-year course can ensure that students learn creative thinking, hone design skills, conceptualize and gain agency experience.
Some other courses an art director might consider taking in the future are:
Certified Graphic Communications Manager
Web and Multimedia Design Certificate (WEBC)
3-D Arts Undergraduate Certificate – Online
Bachelor of Fine Arts in Art Direction
Contact information
Keep the contact information section as simple as possible. Include your name, the city and state where you live, phone number and professional email address.
Free Downloadable Resume Templates for Art Directors
Here are some free art director templates that are easy to download and use. You can download the templates and format them in your word processor of choice. Simply replace the filler text with your information and format it according to your preferences.
Art Director FAQ
Updated: March 06, 2023
What are the top three skills of an art director?
The role of an art director varies from industry to industry. Art directors in the film industry have different responsibilities from their counterparts in graphic design. Nonetheless, a professional seeking a career as an art director in graphic design must possess these three skills:
Creative imagination
Leadership qualities
Visual communication skills
How can an art director stand out?
Being creative is an inherent quality of an art director. However, just being creative and inventive isn't enough to make you shine in today's world. The applicant must have leadership qualities, good time management and digital communication and marketing skills to stand out from other candidates.
What is a good objective statement for an art director?
Any good objective statement will highlight what the candidate hopes to accomplish in the role and their potential to augment its growth. For example, the objective statement of an entry-level art director in an advertising agency might state, "to apply my creative skills and knowledge to deliver top-notch communications as well as develop my skills to advance to a senior role."
Tailor your sentences to highlight precisely how your skills, expertise and experience can contribute to the success of your employer and how the necessary exposure can improve your efficiency and productivity.