Featured In:
Table of Contents
Here are more resources that can help you
A creative director leads their team and overlooks projects from start to finish. This versatile role requires excellent people skills and robust design and marketing knowledge.
So how exactly do you create a standout creative designer resume? We've got your back. Read through our extensive guide filled with practical resume examples and free templates to learn to craft a creative director resume with ease.
Creative Director Resume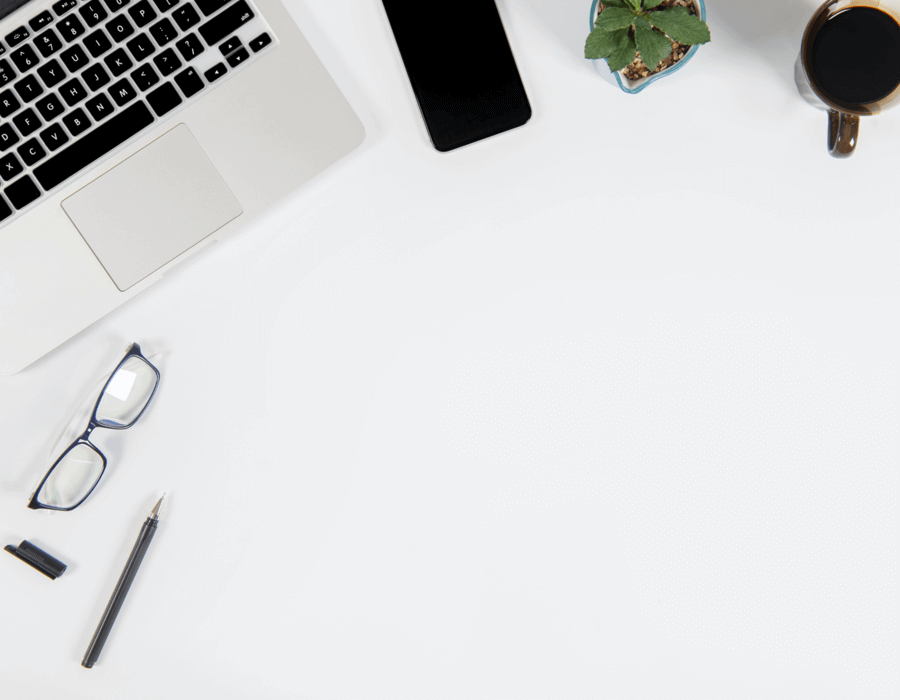 Creative Director Resume
Review this resume example for a creative director position to learn how to format a standard resume and what content to include.

Include the following in your creative director resume:

Contact details, including your name, active phone number, work email and the city and state where you live.
A clear career objective or summary statement.
Work history listed out in reverse chronological format, including quantifiable metrics.
A skills segment with varying soft and industry-specific technical and hard skills.
An education section listing your academic qualifications.
A custom section for certifications, licenses and portfolio information.
Any professional association memberships, educational certifications or special courses in the additional custom sections.
Free Downloadable Resume Templates
Prepare to Write Your Resume
Resume-writing without any preparation can be tricky. We've assembled some writing tips to support you with this task that will prep you to craft a stellar creative director resume. Let's browse through them:
Start by carefully reading through the job description and identifying highly-desirable skills and qualifications. Make a note of the ones you possess and mention them early on your resume. The more you align with the traits mentioned in the job posting, the easier it can be for you to get hired.
Search for creative director resume examples to get an idea of what to include in your resume. Doing so will also provide you with a clear picture of a resume's layout designs and job-specific skills to highlight.
Jot down past accomplishments and incorporate numbers and metrics that substantiate them; for example, the number of projects completed or the percentage of sales.
Recruiters will more than likely scan your resume through an applicant tracking system or ATS. Recruiters rely on this system to eliminate ineligible resumes and make the hiring process more manageable. The ATS could negatively flag any spelling or grammatical errors, flashy fonts or generic keywords.
Choose the Right Resume Format
After completing your resume-writing prep, the next step is to determine a suitable format for you. Resume formats provide an outline or design that helps shine a light on your critical skills while downplaying any limitations. You can opt for either of these resume formats: chronological, combination and functional.
Candidates with a steady career of over 10 years can choose the chronological format, which focuses on the accomplishments detailed in your work history section.
Applicants who lack formal creative direction experience could benefit from a functional format. Functional resumes emphasize the candidate's transferable or industry-specific skills.
A combination resume would be best for candidates that want a balanced emphasis on experience and skills. This is a good option for a candidate vying for a promotion and trying to prove they're a well-rounded candidate.
To get a detailed guide about each resume type and its implementation, you can also visit Hloom's resume formats guide.
Chronological

Functional

Combination
How to Write Your Resume With Examples
1. Craft a convincing career objective or summary statement.
You can lead your resume with a summary statement or a career objective. We recommend utilizing the career objective if you're a professional seeking to get promoted to a creative director position. Career objectives emphasize your job-specific traits and outline your professional aspirations. On the other hand, a summary statement would be best suited for already established creative directors with more years of experience.
Let's assume that you're an assistant creative director that wishes to get promoted to a lead director role. Your career objective should highlight past experiences, list key skills or accomplishments and state what you want to achieve with this opportunity.
Compare these excellent and bad objective statement examples for a better idea:
Poor example:
"Assistant creative director seeking a full-time creative director role in your esteemed media house. Equipped with skills required for this role and can adapt to the role in no time."
This poor example of a career objective shows the candidate's enthusiasm for becoming a director and doesn't detail any skills to back up their statement.
Good example:
"Assistant creative director with three years of industry experience. Seeking a full-time creative director role in a boutique media agency. An SEO expert skilled at graphic and web design tools. Equipped with leadership skills and work ethic required to excel in this role."
This career objective works because:
Specifies the industry experience and skills relevant to the role they're seeking.
Lists out critical skills such as SEO and familiarity with design tools that align with recruiters' requirements.
For those crafting a summary statement, refer to these writing tips:
Read the job description thoroughly and find similar skills that you possess. Add those traits to your resume to show recruiters you're the perfect match.
Quantify your accomplishments by adding authentic metrics such as a percentage increase in the client base or the number of projects executed.
Add any specialized certifications or accolades that you think could help you stand out.
Use this summary statement example as a reference for your own:
"Creative director with 9+ years of professional experience conceived and executed over 150 design projects. Skilled in project management and led teams to win print and web ad awards in 2017 and 2019. Gained eight new clients over the last year and raised revenue by 60%."
2. List out your interpersonal and industry-specific skills.
Your resume would be incomplete without a skills section to highlight your professional attributes. You can include six to eight skills and increase this number by incorporating other skills within the content of your work history or summary statement. Refrain from dumping multiple skills on your resume and stick to the skills the recruiter desires in a candidate.
The way you share skills on your resume varies based on the resume format. You can do a listed skills section in a chronological design but it can be expanded in a functional resume due to the dedicated section that also includes tasks and accomplishments for each skill.
Let's look at an example of a skills section to understand better how to format it.
Skills
Project management
Managed 18+ projects from seven clients overlooking the execution and timely delivery of each project.
Pitched new project ideas to the clients, resulting in two International Design Awards in 2015 and 2018.
Collaborated with client management and marketing teams to speed up project deliveries by 40%.
Notice how the detailed tasks incorporate numeric values or metrics to back up the candidate's project management skills.
For a stellar creative director resume, add a blend of soft or interpersonal skills along with job-specific complex and technical skills. Let's look at their definitions and some skills examples:
Soft Skills refer to a candidate's personality or interpersonal traits that can be utilized to excel in the workplace. These are not specific to an industry and apply to most leadership positions. Some critical soft skills for a creative director could be:
Exceptional communication and networking
Critical thinking
Time management
Active listening skills
Mentorship and supervision skills
Innovation
Negotiation skills
Resourcefulness
Delegation and team management
Great work ethic
Hard skills are industry-specific attributes you gain through formal education or past work experiences. These are some essential hard skills that a creative director may possess:
Creative strategy
Business acumen
Concept development
Project management for large-scale projects
Corporate identity design
Awareness of industry standards and trends
Knowledge of print and ad design
Cost or budget management
Relationship management with clients
Photography and filmmaking knowledge
Technical skills pertain to the technical knowledge or expertise in tools and technology needed to perform and excel in a job task. Here are a few technical traits for a creative director:
Proficiency in graphic design tools like Adobe Photoshop, InDesign, Illustrator
Project management tools like Trello, Basecamp, Asana, Smartsheet
Knowledge of online proofing tools such as Filestage, GoVisually, Hive
Visit Hloom's Resume Builder to get more industry-specific skills for a creative director. This versatile program allows you to build your resume faster by utilizing pre-written content and skills suggestions.
3. Craft the perfect resume work history.
Regardless of the resume format you pick, the work history section should outline your jobs in reverse chronological order. State your most recent role first and follow it with former jobs accordingly.
Keep a uniform format for each job entry and always list the job title, name of the workplace, its location and dates of employment. Additionally, include three to four bullet points dictating the tasks and accomplishments within each job title.
Refer to these excellent and poor examples of work history sections for a clearer picture:
Poor example:
Work History
May 2016 - Current
Creative Director | DigiFX Creatives | New York, NY
Designed and led multiple digital campaigns that increased engagement and sales.
Created and supervised my team of 16 professionals.
Acquired new clients and maintained relationships with significant retention percentages.
This job history provides valuable information but falls short in maximizing the accomplishments with more specific and numeric data.
Good example:
Work History
May 2016 - Current
Creative Director | DigiFX Creatives | New York, NY
Designed and led 20+ digital campaigns that increased engagement and sales by 25%.
Built-up a creative team from scratch by hiring and supervising 16 design and writing professionals.
Acquired seven new clients and successfully maintained relationships with 98% client retention up from the previous year.
This detailed work history gives a better and more credible picture of the candidate's skills by utilizing authentic and impressive numbers.
Refer to these writing tips to strengthen your resume's job history section:
Incorporate factual and quantifiable data such as project success rate, number of projects designed or client retention rate to add value to your work tasks.
Review the job posting and mirror the skills recruiters seek in a successful candidate. A selection of skills specifically tailored for your desired role will prove your qualifications for the role.
Make your resume readable by adding bullet lists where needed or using uniform layouts and paragraphs. Readable and grammatically correct text will also make your resume ATS-friendly.
4. Finish by sharing your contact information, education and custom sections.
Education
Your resume's education section should include the name of your degree, college or university name, location and graduation years. You can also add any industry-relevant training or certifications to this section.
Most creative directors are design, marketing, visual communications or fine arts graduates. You can opt for a master's or postgraduate Business degree to add to your qualifications. Some examples of degrees relevant to this role are bachelor's or master's in Graphic Design,associate of Fine Arts or bachelor in Marketing and Communications.
A non-industry degree will be helpful because of specialized certifications in web and graphic design, digital marketing or multimedia design along with hands-on tool experience.
Certifications or specialized training
You can incorporate an additional resume section if you have multiple job-relevant certifications or licenses that you'd like to highlight.
Some certifications that a creative director could possess are:
Advanced Design Communication Arts
This certification includes lessons for typography history and its application, design business, portfolio creation and design industry's best practices.
Transmedia Storytelling: Narrative worlds, emerging technologies, and global audiences
Coursera's storytelling certification teaches you to craft compelling stories and engage with your audience using varied media platforms.
Advanced Digital Marketing Certification
AMA's professional course makes you a digital expert with modules like digital strategy and selling, e-commerce and social media channels along with leadership tips.
Jeff Goodbye & Rich Silverstein Teach Advertising and Creativity
Creative experts Jeff and Rich discuss creativity rules, campaign creation and share innovative advertising tips through this popular master class.
CXL's marketing minidegree includes lessons on growth marketing programs, management, data analysis and conversion.
Consider opting for these additional programs to boost your creative career:
Design for a Living (Pratt)
Art Direction for the Web (Skillshare)
Brand Design and Corporate Identity (Pratt)
Design Thinking (Cornell Certificate Program)
Design Leadership and Innovation (EdX)
Make your resume's contact information section easy to read. Simply include your name, work email, active phone number and the current city and state where you live. You can also hyperlink a professional website or portfolio in digital resumes.
Free Downloadable Resume Templates for Creative Directors
You can utilize these free creative directors' resume templates by downloading and customizing them in your preferred word processor. Replace the sample text with your information, and your resume will be crafted in just a few minutes.
FAQ
Updated: March 06, 2023
What are some job duties expected of a creative director?
A creative director overlooks all the steps undertaken to carry out a creative or design project. Some of their key tasks may include:
Conceiving design strategy or concepts following the client's vision and industry standards.
Mentoring and supervising a creative teams (graphic designers, illustrators and copywriters) for successful project completion.
Overlook drafts or presentations, approve or reject designs and offer feedback.
Collaborate with marketing, client service or advertising teams for campaigns.
What type of skills can make a creative director stand out?
Recruiters may expect varied creative and technical skills from a creative director. However, these are a few attributes that can aid you in standing out from the other applicants:
Expertise in design tools and knowledge of the latest industry updates
Client management and negotiation skills
Ability to manage, supervise and lead a team successfully.
How can I mention a professional guild or organization membership in my resume?
Many creative directors join professional guilds or organizations such as the Graphic Artists Guild, the American Institute of Graphic Arts (AIGA) or the International Council of Design (ICoD). The membership through these organizations provides professionals with networking opportunities and resources for career advancement.
A guild membership could show your dedication toward developing your career. If you're a member of a reputed guild, you can state that in the custom part of your resume.