Featured In:
Table of Contents
Here are more resources that can help you
UX designers are responsible for enhancing a website or application's responsiveness through coding and design elements. A UX designer's resume needs to be on their game to show employers they have the technical abilities and an eye for design needed for the job. We've built a comprehensive guide consisting of resume examples and writing tips to assist you with the task of writing a job-winning UX designer resume.
Discover the best downloadable resume examples and resume templates that will help you write the perfect resume and land your next job.
UX Designer Resume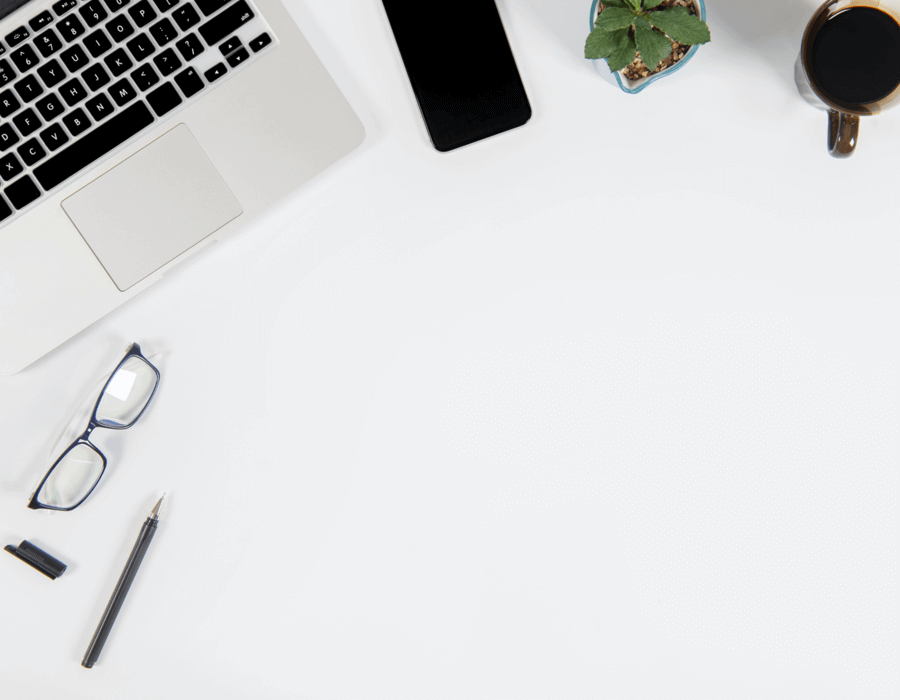 UX Designer Resume
Refer to this UX designer resume example to understand what content you should include and how to format your resume to your benefit.

Include the following in your UX designer resume:

Start with the contact info, including your full name, active mobile number, work email and city and state.
A compelling professional summary or career objective.
Job history listed in reverse-chronological style.
A skills section with a mix of soft, hard and industry-specific technical skills.
An education section with your degree, university name and location.
A custom section for certifications, accolades or a portfolio.
Free Downloadable Resume Templates
Prepare to Write Your Resume
To write a persuasive resume, you should prepare first. To assist you, we have compiled some resume-writing tips and advice. Using these tips will make the resume-writing journey more manageable.
Read your preferred job description carefully and find out what the recruiter wants in a UX designer. The recruiter may want someone with excellent coding knowledge, project management skills, visual design sense and UX software expertise. If you have the skills that the recruiter wants, you're more likely to get hired.
Check out some resume examples online to better understand the resume content and layout. By reading through the examples, you can save time crafting your resume because you'll know what information to add in what section. You can select your preferred resume template and customize it to showcase your professional attributes.
After checking a few resume examples, create a list of your job-specific skills and accomplishments. You will strategically list them in your various resume sections.
Collect numeric data from your previous achievements, such as percentages, project numbers or the number of designs created, wherever possible. This data provides a clear picture of your professional prowess to the employer.
Make your UX designer resume applicant tracking system or ATS-friendly. Most recruiters rely on this software to flush out ineligible or less-qualified applicants. Recruiters add specific keywords to the ATS to find the perfect candidate. So, refrain from generic skills and utilize industry-specific keywords by referring to the job posting.
Most importantly, proofread your resume before submitting it.
Choose the Right Resume Format
After compiling the relevant information for your resume, you'll have to select a suitable resume format. Resume formats are layouts or structures that can assist you in highlighting relevant skills instead of putting a spotlight on your limitations or lack of experience. You can opt for these resume formats: chronological, functional or combination/hybrid.
The chronological resume format is best suited for seasoned experts with a long professional history in the same industry and no work gaps.
Candidates who are recent graduates and have little or no industry experience can make the most of their skills with a functional layout.
Candidates with less than a decade of job experience or those who've switched industries can opt for a combination or hybrid resume. This format puts equal emphasis on your job history and skills.
You can head to our detailed resume formats guide to get more information about each resume type.
Chronological

Functional

Combination
How to Write Your Resume With Examples
1. Amp up your career objective or summary statement.
Your resume can contain either a summary statement or a career objective. We suggest utilizing a summary statement for a seasoned UX designer to shine a light on your design expertise and accomplishments. Meanwhile, design newbies or career changers can choose a career objective to express their ambitions and goals about the job.
Let's assume that you've recently acquired a UX degree and are looking for a full-time professional role. Your resume's career objective should highlight the goals you wish to achieve in the position, the skills you've acquired through your past training, and any industry-specific specializations or accomplishments you have.
Refer to these good and poor career objective examples for a better picture:
Poor example:
"I'm a design novice with a bachelor's degree looking for a full-time job in the UX industry. I have a UX certification and know how to use relevant software. I've interned in a digital agency."
This career objective needs some work as it paints an incomplete picture of the candidate's professional capabilities and intern experience.
Good example:
"A design graduate equipped with a specialized UX certification from Google. Skilled at working with UX prototyping and wireframing tools such as Sketch, InVision, Figma and Photoshop. Completed two design projects as a UX intern in a digital agency."
What makes this career objective better than the first one:
Specifying the degree and industry-specific certification shows the candidate's level of education.
Listing UX jargon and software proves that the candidate is familiar with the essential technology.
Quantifying the project in the internship stint is a bonus.
Refer to these summary statement writing tips to spruce up your designer resume:
Specify any specialized training or certifications completed from famed or reputed organizations.
Quantify your skills or accomplishments to back up your professional expertise.
Read through the job description and include relevant skills that the recruiter may be looking for.
Here's a great summary statement for your reference:
"Creative UX expert with over six years of industry experience. Skilled in envisioning, researching and designing interactive visual elements to enhance user experience with 21+ projects. Trained and mentored 12+ junior designers in the last two years."
2. Add a mix of soft, hard and technical designing skills.
Every resume should contain at least one skills section to showcase a candidate's talents. You can include six to eight attributes in the skills section and add more relevant skills throughout the resume in sections like the work history or summary statement.
A chronological format typically has skills listed in bullet points, whereas the functional resume includes detailed content about each skill.
A functional format can list relevant skills through a "summary of qualifications." Additionally, you can add a few quantifiable tasks to expand on each skill in the "professional skills" section.
Let's look at this skills example for a better understanding:
Skills
Visual communication
Successfully crafted 11+ digital projects utilizing concepts such as typography, color sense and graphics.
Translated the clients' vision to design three user responsive e-commerce websites.
Utilized behavioral psychology and UX research to create multiple infographics, mind maps and presentations.
Notice how this skills section highlights the candidate's design expertise by detailing the tasks with quantifiable metrics.
Refrain from incorporating generic attributes and stick with industry-specific skills instead. A strong resume typically consists of soft, hard and specialized technical skills.
Soft Skills refer to a person's interpersonal attributes that aid in achieving workplace tasks. These aren't industry-specific and can be transferable. A UX designer may possess these interpersonal traits:
Ability to communicate
Creative thinking
Adaptability
Problem-solving abilities
Collaborative skills
Empathy
Active listening
Inquisitiveness
Attention to detail
Storytelling
Hard skills are job-specific traits acquired through formal training or hands-on experience. These are a few essential hard skills for a UX designer:
Visual communication
UX research
Crafting interactive designs
Project management
Application development
User testing
Presentation skills
Data analysis
UX leadership
Basic SEO knowledge
Technical writing
Technical skills are technical specializations learned primarily through formal degrees or certifications. Some critical technical skills for a UX designer could be:
Coding expertise with languages such as JavaScript, HTML, Figma and CSS.
Acing prototyping tools such as Adobe Experience Design, Webflow, Proto.io and InVision.
Mastering software such as Sketch, Photoshop, Illustrator and Figma.
Working with wireframing programs such as Balsamiq, Marvel, Sketch and Wireframe.cc.
Information architecture steps such as grouping content, creating site maps and testing.
If you're having issues finding job-specific skills for a UX designer, head to Hloom's Resume Builder. This resume-writing program gives automated skills suggestions and content tips to aid you in completing your resume faster.
3. List your job history with quantifiable metrics.
The work history section lists jobs in reverse-chronological order, with the most recent role listed first. Follow a uniform format for each job role, including your job title, workplace or company name, location and employment dates. Include two to three tasks under each job entry to detail your duties and accomplishments.
Let's look at good and poor examples of a work history resume section:
Poor example:
Work History
April 2017 - Current
Senior UX Designer | Leo Design Studios | Chicago, IL
Conducted a few usability tests to collect user data and crafted multiple design projects.
Managed a small team of in-house designers for some time.
Achieved design awards and accolades over the years.
This job history example doesn't give us many details about the candidate's design and leadership capabilities. It's essential to detail job tasks, so the recruiters get a better idea of your professional expertise.
Good example:
Work History
April 2017 - Current
Senior UX Designer | Leo Design Studios | Chicago, IL
Conducted usability tests with 250 users to collect data and executed more than 30 design projects.
Trained, mentored and managed a team of 12 junior UX/UI and graphic designers for a year.
Achieved multiple design awards, including Best Application Design 2018 and Best Website Design 2019.
This detailed work history does a great job of backing up the candidate's experience with quantifiable achievements and awards.
To enhance your resume's career history, incorporate these writing tips:
Utilize industry-specific jargon, skills and keywords to show familiarity with the theory and tools.
Don't just include generic job duties in your resume. Specify accomplishments or improvements that occurred due to your work initiatives.
Add quantifiable tasks and accomplishments such as project numbers, the number of employees managed or sales percentage. These values can paint a clearer picture for the hiring manager.
4. Conclude the resume with an education and certification section.
Education
List your degree, college or university date, location and graduation year in the education section. If you've acquired a specialized UX training diploma or associate degree, you can also add that to the education section.
A formal degree in design, computer science or psychology is beneficial to get hired as a UX designer but not mandatory. Some professionals complete a Bachelor's degree and even opt for a relevant Master's program to add to their skills. Examples of UX degrees include Bachelor's in UX/UI Design, Interaction Design Program and Media Arts and Sciences Program.
You can also gain designing skills through self-learning courses or online certifications. Most recruiters look for candidates familiar with UX specific tools and software, which is why hands-on training and theoretical knowledge are essential.
Certifications or additional training
You can include a custom resume section to highlight any certifications, significant projects or your design portfolio.
A UX designer can possess the following industry-specific certifications:
Google UX Design Professional Certificate
Google's famous UX certification teaches you the foundational concepts and techniques to create a full-fledged UX portfolio with three projects.
The NN/g UX Certification Program
Nielsen Norman Group's professional program is equipped with modules such as UX research and management and interactive design to make you an ace UX designer.
UX & Web Design Master Course: Strategy, Design, Development
Udemy's extensive web design and development certification offers on-demand videos and downloadable resources to teach you Information Architecture and how to design e-commerce sites.
User Experience Designer Nanodegree Program
Udacity's short degree is a three-month program to learn basic UX concepts, prototyping and create a Capstone project. You also gain access to the student community and mentor support.
CalArts and Coursera's certification teaches you about UX visual elements, wireframes, prototyping and design fundamentals through course videos, graded assignments and quizzes.
You can add to your UX skills by opting for the following programs anytime in your career:
Google's UX Design for Mobile Developers
HFI's Certified Usability Analyst (CUA)
The Complete App Design Course - UX, UI and Design Thinking
HCI's Human-Computer Interaction for User Experience Design
Innovation Through Design: Think, Make, Break, Repeat
Make sure that your contact information is visible and included precisely at the start of your UX designer resume. Add your name, work email, active contact number and city or state. You can even include your portfolio and professional website link if you have one.
Free Downloadable Resume Templates for UX Designers
Utilize these free UX designer templates by downloading and customizing them for personal use. After downloading, open the resume template with your preferred word processor and add your information in place of the filler text.
FAQ
Updated: March 06, 2023
Do I require a formal degree to pursue a career in UX design?
A formal UX degree is not mandatory but can be beneficial to learn the basic UX concepts and tools. You can even acquire near-relevant skills through a degree in computer science, human behavior and arts or design. Additionally, UX specific certifications can be beneficial in learning concepts like Information Architecture and prototyping.
What are the top three skills to stand out in the UX design industry?
You must possess creative and technical attributes to excel in the UX field. A UX designer stands out with the following three skills:
Expertise in UX software like InVision, Sketch, Figma and Photoshop.
Curiosity and adaptability to keep up with the UX trends.
Knowledge of visual communication elements like typography, branding, color sense and theory.
What are some job duties that a UX designer is expected to carry out?
Depending upon your designation and workplace, your daily tasks may differ. Generally, these are some tasks that a UX designer usually performs:
Conduct user research, analyze data and test product usability.
Design prototypes, storyboards, wireframes and sitemaps to enhance user experience.
Collaborate with the product, marketing, creative and sales team to create a cohesive product that aligns with the client's vision.