Featured In:
Table of Contents
Here are more resources that can help you
Medical assistants require a balanced mix of medical and administrative skills to aid doctors and patients equally. We'll help you portray your skills and experience for the role through our guide, job-specific tips and resume examples.
Discover the best downloadable resume examples and resume templates that will help you write the perfect resume and land your next job.
Medical Assistant Resume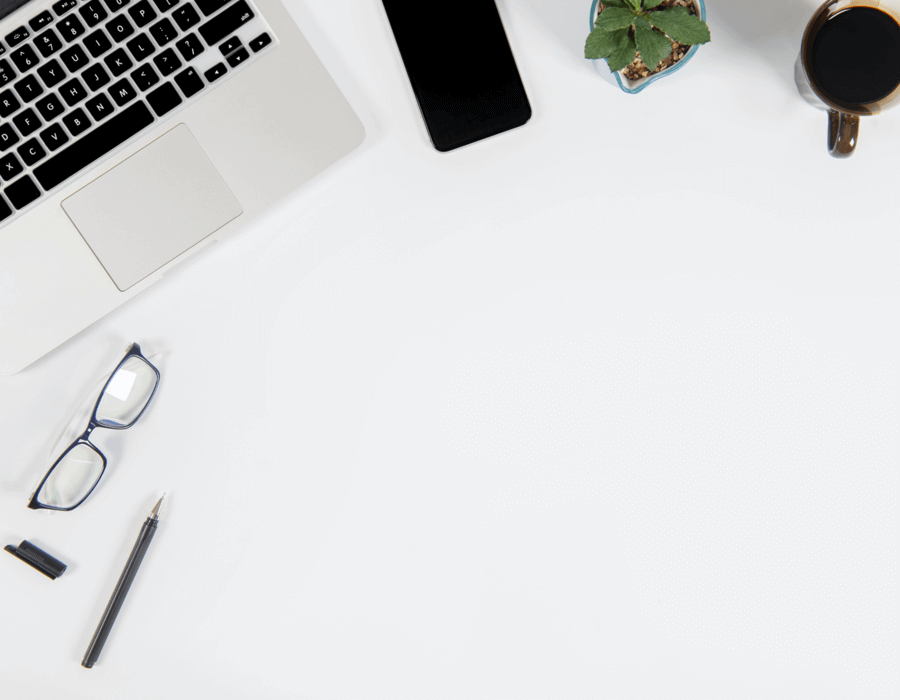 Medical Assistant Resume
This medical assistant resume should serve as a visual guide for you to understand a resume's key sections and familiarize yourself with the contents of your medical assistant resume. As shown in the example above, your resume should include:

A contact information section disclosing your name, phone number, professional email address and your residing city or state.
A summary statement or career objective summarizing your professional qualifications.
A work history section organized in reverse chronological order.
A skills section listing your diverse clinical and administrative skills.
An education section showcasing your academic qualifications for the medical assistant role.
Optional custom sections that highlight your certifications, awards or licenses.
Free Downloadable Resume Templates
Clinical Orthopedic Assistant

Functional Resume For Medical Assisting Field
Prepare to Write Your Resume
We've developed a system to help you gather all the information and tools you'll need before writing a great resume. Instead of diving into writing your resume blindly, follow these steps for a smoother process:
If you possess the required skills, you can confidently apply for the job. Study the job description of your desired role and identify its core requirements, such as scheduling patient check-in and check-out and assisting with clinical duties.
Gather the relevant information to build out your sections, such as achievements from prior roles, certifications, licenses and important dates.
Anticipate the use of tools like applicant tracking system, which scans your resume. Any spelling mistakes, overusing keywords like "driven" and "compassionate" or flashy fonts negatively flag your resume in ATS and will put off recruiters alike.
Keep your references from former hospitals or clinics handy if the need should arise. It's helpful to have a recommendation letter from your former employers, especially for a medical assistant.
Thoroughly research the role, your recruiter and its status in the job market to make an informed choice. For example, find out the average income of medical assistants in the current job market and the best certifications for medical assistants.
Browse through our resume examples to understand how a medical assistant's resume should look, including role-specific suggestions and the use of proper medical jargon.
Choose the Right Resume Format
Resume formats provide a layout on which your resume is drafted and strategically help you highlight your skills and experiences. Choosing the correct fit among the three formats — chronological, combinational and functional — is based on the amount of experience under your belt and your career progression.
Chronological format centers around the work history section and can be perfect for candidates with long, consistent and accomplished careers.
On the other hand, a functional resume benefits candidates with little to no previous experience as it highlights their professional skills while downplaying their work history.
However, a combination format is ideal for career changers, career restarters or candidates seeking a promotion. The combination resume equally emphasizes the skills and work history, therefore, presenting you as a well-rounded candidate.
Visit our resume formats guide for a comprehensive understanding of their differences and implementation.
Chronological

Functional

Combination
How to Write Your Resume With Examples
We'll be your step-by-step guide in the resume writing process helping you create an impactful medical assistant resume. With our practical examples and valuable tips, you can build your medical assistant resume by following these steps:
1. Career Objective or Summary?
Choosing between a career objective and summary statement to begin your resume depends on your accomplishments and where you are in your career. In most cases, we advise using the summary statement since it's structured to display your experience and specialized skill set to meet the recruiter's demands.
Candidates starting their careers, changing roles or returning to the workforce after a break can use the career objective to inform the employer of their skills, experience, career goals and aspirations.
As an exercise, let's assume you are a recently certified medical assistant specializing in office administration looking for a full-time position at a hospital. Refer to these examples to understand the difference between a bad and good career objective.
Poor example:
"An aspiring medical assistant seeking a full-time position in a hospital. I believe the dynamic hospital environment would enhance my skills and learning experience."
This vague and generic objective statement fails to specify the required skills of a medical assistant, rendering the candidate inadequate for this position.
Good example:
"A certified medical assistant specializing in office administration seeking employment at your hospital. Equipped with one year of medical receptionist experience with record maintenance skills and efficient at addressing patients' queries. Highly organized assistant eager to provide structure and efficiency to the workflow."
This career objective represents an excellent example because:
It highlights the administrative skills of the medical assistant.
It specifies the applicants' qualifications and certifications for the role.
It also mentions the experience gained as a medical receptionist, which is relevant to the desired position.
If you instead opt for a summary statement, study this example and decide on your strategy:
"Veteran medical assistant with instructing skills and nine years of experience in a clinical environment. Compassionate COVID-19 Tester who lends extensive knowledge of virus assessment, sample collection and care. Expert oversight of sensitive testing, specimen storage and documentation processes."
Personalize your summary statement with these writing tips:
Mention two or more role-specific skills that match the job description.
Convert the information into quantifiable data wherever possible, such as the number of procedures you have assisted.
Add the required certification, licenses and awards (if any) to this bundle.
2. Select and categorize your skills.
The skills section of your resume carries a considerable weight, particularly for a medical assistant. This section generally includes six to eight skills that describe your abilities as a medical assistant. You can add more skills to the resume by placing them in other parts of the document, like mentioning one or two in the professional summary or using them to describe your achievements in the work history.
The way you format your skills section depends on the resume format you pick. For example, in a chronological resume, the skills section consists of a bulleted list placed after the work history section. However, in combination resumes, the skills section goes before the work history, and you can even include some in a summary of qualifications. Functional resumes, you should expand the skills section with a couple of bullet points per skill. Similar to a work history section, you should describe experiences that demonstrate your ability to use said skill on these bullet points.
If you've never seen a functional resume's skills section before, check out this example to better understand how to build one:
Skills
Patient Care Skills
Assisted patients with various medical concerns by dressing wounds, taking blood pressure, administering vaccines and drawing blood for testing.
Prepared and stocked four exam rooms for each of our 30+ daily patients.
Aided doctor during examinations by providing support to the patient, drafting an overview of their medical concerns and weighing and measuring them.
Controlled risk of infection by keeping the exam rooms, tools and reception areas clean and sterile.
This descriptive skill section mentions the duties performed by the candidate and elaborates on their patient care skills.
A medical assistant's resume should include a balanced mix of soft, hard and technical skills illustrating your role expertise. We've prepared a list of a few skills that may benefit your resume.
Soft skills are essential to medical assistants since they demonstrate your ability to efficiently interact with patients, physicians and peers while performing your role at the highest level. A medical assistant can include the following soft skills on their resume:
Verbal and written communication
Stress management
Anticipating needs
Adaptive
Detail-oriented
Multitasking
Empathetic
Problem-solving
Organizational skills
Hard skills relate to your ability to perform tasks for a specific role or industry. You can learn these skills through practical exposure, specialized education and training; they relate to a particular position or industry. A few hard skills for medical assistant are listed below:
Patient record maintenance
Office management
Knowledge of medical terms and conditions
Clinical skills
Specialization in different medical areas, i.e., dermatology, pediatrics
Adept at using medical equipment
Patient care
Medical billing
Educating patients in individual medical care
Proficient in applying safety guidelines and infection control
Technical skills refer to your proficiency in utilizing the technologies and tools of your industry or role. A medical assistant can list the following technical skills:
Adept with medical equipment, i.e. EKG machines, hemoglobin machines, computerized blood chemistry analyzers
Proficient in handling electronic health records (EHR)
Knowledge of patient management software, i.e. NueMD, Picis Perioperative Suite, athenaClinicals
For more job-specific skills for medical assistants, try our Resume Builder. Hloom's resume-writing tool helps you personalize your resume by providing pre-written content suggestions, skills and writing tips based on your desired role.
3. Showcase your work history
Your medical assistant resume's work history section should include a list of previous positions organized in reverse chronological order or from your current or most recent role and working your way backward. Each job listed needs to be identified by the title, company's name, location and dates of employment.
For chronological and combination resumes, the work history should include three to four bullet points per job that describe specific accomplishments and relevant skills. Since the work history is less critical on functional resumes, you can eliminate these descriptive bullet points.
Compare the following examples to understand how to maximize your work history section:
Poor example:
Work History
February 2018 - Current
Medical Assistant | Baylor Scott & White Health | Frisco, TX
Care for patients and help with their needs.
Assist physicians with their various tasks.
Help with laboratory needs.
This work history fails at specifying the details of the various tasks the applicant claims to perform. Without specific accomplishments, this work history will not convince recruiters to consider the applicant for the role.
Good example:
Work History
February 2018 - Current
Medical Assistant | Baylor Scott & White Health | Frisco, TX
Prepare rooms and assist in examining and treating patients under the physician's direction.
Interview over 30 patients daily, measure vital signs and input patients' medical records.
Collect, label and deliver 60+ specimens daily to the laboratory.
This work history seems more credible because the applicant provides more details about their tasks and quantifiable data to measure their workload.
Adopt these steps to improve your work history section:
When choosing the accomplishments you want to highlight in your work history, make sure you provide relevant examples of what the employer needs. For instance, if the role demands a medical assistant that's more focused on the administrative aspect of the position, mention accomplishments and quantifiable achievements regarding your clerical duties in previous jobs.
Tailor your resume even further by matching the skills on your resume to the solicited skills listed on the job advertisement. Go over the job ad, pick all the skills you possess and add them throughout your resume.
Give more validity to your resume by including quantifiable metrics when sharing your accomplishments. Quantifiable achievements can consist of hours worked, the number of patients attended or productivity increases by percentages.
4. Wrap up your education and add custom sections.
Education
Your education section highlights the qualifications you need as a medical assistant. When writing the part of your resume make sure to state your degree, the institution's name, location and graduation dates for each entry.
Although there is no formal educational requirement for the role, medical assistants generally have an associate degree or postsecondary certificate in medical assistance. You can also get hired with a high school diploma and get on-the-job training. If you want to gain more skills and further your career prospects, consider specializing in pediatrics, cosmetology, general medicine or ophthalmology.
Certifications, Licenses, and Custom Sections
Certifications and licenses are vital for medical assistants, especially to prove their clinical expertise. According to the Bureau of Labor Statistics, the National Commission for Certifying Agencies highlights these five certifications as crucial for a medical assistant:
Certified Clinical Medical Assistant (CCMA)
The National Healthcareer Association awards this certificate once you pass the CCMA exam.
Certified Medical Assistant (CMA)
The American Association of Medical Assistants awards this certification. It requires a graduate or postgraduate degree in medical assistance from an accredited university.
Registered Medical Assistant (RMA)
This certification by American Medical technologists requires up to five years of professional experience in addition to a graduate or postgraduate degree from an accredited university.
National Certified Medical Assistant (NCMA)
This certification is awarded by the National Center for Competency Testing, making you a nationally certified medical assistant.
Free Downloadable Resume Templates for Medical Assistants
Utilize these free resume templates to craft your medical assistant resume. Make sure to use the instructional content in this guide to write each section, proofread it and apply to your desired position.
FAQ
Updated: May 05, 2022
What are the top three skills of a medical assistant?
The top three skills of any medical assistant will depend on their range of duties and specialization. Some medical assistants train to assist doctors in medical procedures, while others take on more clerical responsibilities to keep a medical practice running efficiently. Regardless of the nature of their role, these three skills are necessary for any medical assistant:
Clinical skills (i.e. checking, assisting in patient examinations, administering injections)
Medical office administration
Patient care and monitoring
How can a medical assistant stand out?
Your skill set is the most significant and determining factor to stand out as a medical assistant. You must illustrate your diverse clinical, administrative and specialized skills by strategically tailoring your resume skills to the desired role. Another way to be competitive with your resume is by adding as many quantifiable achievements as possible. This numeric data gives employers a more accurate picture of your impact on the role.
What is a good summary statement for a medical assistant?
A good summary statement informs how your skillset is ideal for the job requirements and how the same can benefit the recruiter.
For example, a summary statement for a medical assistant with a specialized administrative field may say, "Bringing a solid record of accomplishments in medical assistant roles during progressive insurance industry career. Efficiently review documentation and assess properties to determine damage levels, complete cost estimations and control liability. Skilled at balancing business and customer interests by fairly applying all policies."