Featured In:
Table of Contents
Here are more resources that can help you
Applying for the role of a medical receptionist demands crafting an impactful resume that asserts your ability to maintain a medical office and ensure patient satisfaction. Through our practical examples and professional tips found in this guide, we will help you write a personal but highly efficient resume.
Discover the best downloadable resume examples and resume templates that will help you write the perfect resume and land your next job.
Medical Receptionist Resume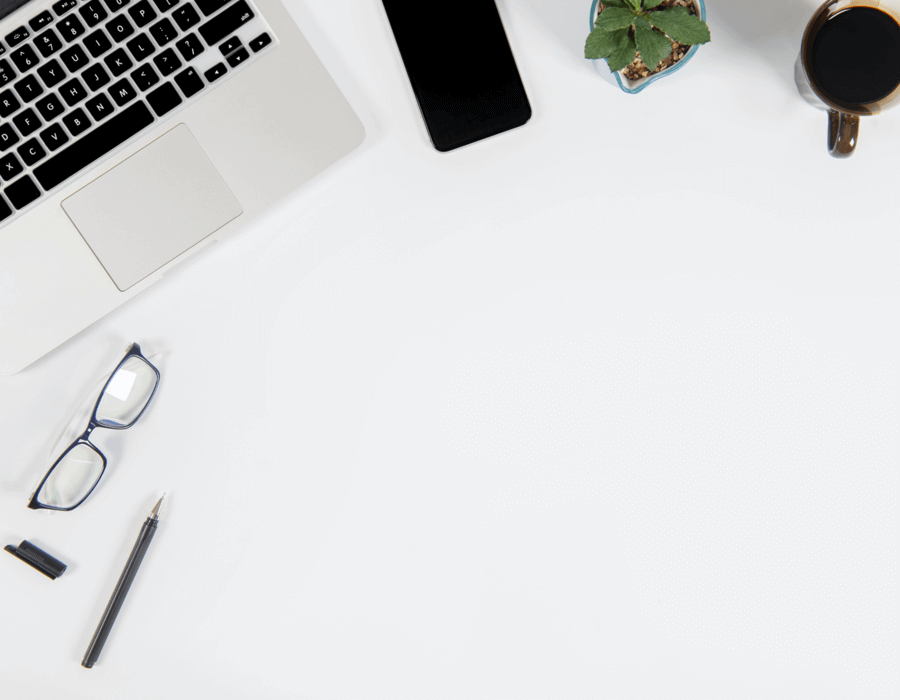 Medical Receptionist Resume
This medical receptionist resume example demonstrates an effective and informative way to showcase your qualifications –– use it as a starting template.

All resumes should include the following elements:

Contact information consisting of your name, email, phone number and location.
A professional summary or an objective statement introducing yourself to the potential employer and giving an overview of your skills and experience.
Work experience listed in reverse-chronological order.
A section dedicated to hard, soft and technical skills.
An education section including your academic degrees, relevant school courses or specialized training programs.
Custom sections for job-relevant certifications, licenses or awards.
Free Downloadable Resume Templates
Prepare to Write Your Resume
Before beginning to write your resume you should prepare yourself by compiling all the necessary information required in the document; this will speed up the writing process and help you focus on the job search. We recommend trying the following tips to help you write the best application materials:
Study the role's requirements and identify which essential skills listed in the advertisement align with your skills. Create a list where you include skills, such as managing administrative tasks, customer service and patient record maintenance, that you can use when you personalize each resume.
Research the position, employer and similar roles on the market to help you understand the role's responsibilities and how to market yourself as the best candidate.
Showcasing diverse skill sets, excluding those mentioned in your job description, bolsters your additional capabilities.
Accumulate the required information for the applied position, such as your degree or diploma certificates, past work achievements, role-relevant certificates, contact information of references from past jobs, and licenses.
Recruiters use technological tools like applicant tracking systems (ATS) to rank your resume based on terms, phrases and qualifications matching the job advertisement.
Review your resume for spelling mistakes, overused keywords like "passionate" and "organized" or distracting fonts to avoid a low ranking by ATS.
Refer to multiple resume examples, including those on this page, to understand how other medical receptionists write their resumes and highlight their accomplishments.
Choose the Right Resume Format
Choosing a resume format helps you control how hiring managers review your skills, abilities and professional experience. There are three formats to choose from: chronological, functional and combination. Your choice of format depends on your level of experience in the field.
Individuals with long, consistent careers should choose the chronological format to showcase their extensive work history.
Individuals with little to no prior experience should choose a functional resume to highlight their skills and qualifications for the role.
The combination format is perfect for individuals changing careers, of mid-level experience or applying for promotions. This format equally emphasizes the work history and skill sections.
If you have questions or concerns related to these formats, our detailed resume formats guide offers more information on each resume format and when to use them.
Chronological

Functional

Combination
How to Write Your Resume With Examples
This step-by-step guide will help you properly write each of your resume's sections through the use of practical advice and examples:
1. Choose an opening statement
Your resume's opening statement should be either a career objective or a summary statement. Our recommendation is to use the summary statement as it offers the opportunity to present a brief overview of your skills, experience and achievements garnered throughout your career.
The objective statement is a valuable tool for entry-level positions or job-seekers with no prior experience or changing careers. Through it you can focus on your intentions and goals for the position you are applying to, as well as presenting skills that will benefit the recruiter.
Here are two examples of certified medical receptionist's objective statements for your reference:
Poor example:
"I'm seeking a full-time job as a medical receptionist at your hospital. I wish to polish my skills and grow as a medical receptionist in the dynamic hospital environment."
Although this example expresses interest in a role, it does not show relevant skills and abilities of which an employer could benefit.
Good example:
"A certified medical receptionist seeking a full-time position at your hospital. Equipped with excellent data entry, documentation and other administrative and clerical skills necessary for the smooth functioning of any medical institution."
In this objective statement, the person clearly expresses their intentions for joining the medical institution but at the same time presents skills and abilities for recruiters to properly gauge their worth.
If you opt for the summary statement, here are a few other tips to keep in mind:
Mention one or two skills highlighted in the job description to appeal to potential employers.
Use numbers from goals or accomplishments you fulfilled, such as the years dedicated to patient service, and explain how that experience can aid your potential workplace.
Include one or two relevant certifications.
Here is an example of a summary statement:
"Bilingual medical receptionist with over nine years of experience in a private medical office. Skilled at coordinating appointments, organizing mail and collecting messages to facilitate office communication. Positive and upbeat with strong relationship-building abilities."
2. Categorize and project your skills
The skills section of your resume summarizes job-relevant skill sets. In this section you'll want to summarize all the abilities you employ throughout your role as a medical receptionist
Your dedicated skills section should contain six to eight skills, however, when using a functional resume format you can expand upon three of these in a separate section.
The following example shows you how to write a detailed skill section for a functional resume format:
Skills
Patient Reception
Maintained an understanding of all patients, diagnosis, and scheduling needs.
Scheduled clinic appointments and ancillary procedures and provided directions and wayfinding assistance to patients and visitors.
Greeted staff and patients, answered the main telephone line providing a positive first impression of the institute.
This detailed skills section lists one key skill, patient reception, and offers clear examples of that skill in professional action.
Medical receptionists, like all professionals, rely on a combination of soft, hard and technical skills. This list provides some examples of the most common skills included in a medical receptionist resume:
Soft Skills facilitate smooth interaction with peers, visitors and patients. The following soft skills are essential for a medical receptionist:
Interpersonal skills
Communication (verbal and written)
Task prioritizing
Organizing
Scheduling appointments
Telephonic skills
Patient assistance
Multitasking
Adaptive to dynamic clinical environment
Hard skills are gained through focused education, training and practical exposure. The following hard skills are found in many medical receptionist resumes:
Medical billing
Medical transcribing
Fluent in medical vocabulary
Patient record maintenance
Data entry
Insurance verification
Patient reception
Clerical skills
Medical office management
Hospital policy knowledge
Working knowledge of internal telephone systems.
Operating knowledge of printers, scanners and other devices.
Technical skills refer to your degree of technological inclination and operation of digital tools. A medical receptionist can list the following technical skills:
Computer proficiency
Proficient MS Office (Word, Excel and PowerPoint).
Trained in Medical Office EMR and EHR Software.
Medical scheduling software like NueMD and Qgenda.
Familiarity with digital gateways such as UPI, Paywave and credit/debit cards.
You can find additional skills specific to medical receptionists through our Resume Builder. This resume-writing tool suggests specific skills for every unique job title.
3. Showcase your work history
The work history section documents your accumulated professional experiences in reverse-chronological order, from your most recent role to your last.
Regardless of the resume format, each entry under this section includes job title, company name, location and employment duration. The combination and chronological resumes add descriptions of each job's responsibilities and any achievements in a bulleted list.
These two examples of work history sections should show you how to properly write yours:
Poor example:
Work History
February 2018 - Current
Medical Receptionist | Crystal Run Health Care | Middletown, NY
Schedules appointments.
Keeps track of patient files and updated spreadsheets when necessary.
Answers in-bound and out-bound calls.
This work history entry lacks detail or specific examples of crucial medical receptionists tasks. As such, it fails to share unique qualifications with hiring managers and isn't likely to create a lasting impression.
Good example:
Work History
February 2018 - Current
Medical Receptionist | Crystal Run Health Care | Middletown, NY
Scheduled all patient appointments, follow-up visits and reminders of upcoming appointments.
Maintained patient confidence and protected operations by keeping information confidential.
Made sure all new patients were given the necessary paperwork upon arrival, checked referrals and collected co-payments.
This work history includes specific tasks and displays professional expertise.
Follow these tips to further enhance your work history:
Prioritize accomplishments and duties requested for relevant roles. This attention to detail can help you market yourself as the best applicant.
Ensure the description under each job title showcases how you employed the essential skills necessary for the position.
Quantify your achievements and accomplishments, facilitating employers' visualization and increasing the value of your candidature.
4. Contact information, education details, and any custom sections.
Education
Your education section summarizes your formal medical or administrative education and training. This information includes your degree, institution's name, location and graduation dates. We'd advise you to mention the highest level of degree or diploma in your possession.
In addition to formal degrees, you can add specialized information related to medical and administrative tasks. For example, adding your certifications in database management, medical laws and ethics and medical transcribing can make you look like a valuable and trained addition to a medical office.
Certifications, licenses and custom sections
Although these certifications can live under your education section, consider creating a dedicated certification section if you hold two or more. The following certificates can bolster your medical receptionist resume:
Health Care Office Administration
This certification makes you eligible to perform non-clinical administrative duties in a clinical environment.
Certified Medical Receptionist
This certification identifies you as a certified medical receptionist equipped with scheduling appointments, telephonic management and patient record maintenance.
Certifies you as a medical billing specialist in three stages of skill development starting from entry-level.
This certification can equip the candidate with transcribing ability, i.e., converting doctor's dictation into medical reports.
Certified Electronic Health Records Specialist (CEHRS)
This certification enhances the electronic record maintenance skills of a medical receptionist.
The following courses can also improve your resume:
Bachelor's Degree in Health Administration
Medical Coding
Medical Office Procedure
Medical Terminology Course
Medical Practice Management
Finally, your contact information should include your full name, city and state of residence, phone number, and professional email address.
Free Downloadable Resume Templates for Medical Receptionist
These free downloadable templates can help you elevate and finalize your resume.
FAQ
Updated: June 22, 2022
What are the top three skills of a medical receptionist?
The top skills of a medical receptionist vary by the range of duties, responsibilities and medical environment. Nevertheless, the top three most common skills in a medical receptionist resume include the following:
Patient service
Medical billing and data entry
Record maintenance
How can a medical receptionist stand out?
Your skills and abilities will set you apart from others. To make sure your resume stands out include certifications, degrees and licenses quantifying your worth and credibility. Also, represent your work expertise and professional exposure with quantifiable metrics to add to your worth.
What is a good objective statement for a medical receptionist?
A good objective statement for a medical receptionist presents the role aspirations, the skill set proving the ability for the role and the attitude to learn and improve.
For example, an objective statement for an entry-level medical receptionist would read: "Aspiring medical receptionist accomplished in providing unsurpassed support to demanding customers. Upbeat and energetic with grace in handling difficult situations through resourcefulness and adaptability. Eager to acquire new skills increasing patient satisfaction and loyalty. "