Featured In:
Table of Contents
Here are more resources that can help you
A patient coordinator closely works with patients, physicians, and fellow medical staff to confirm the best healthcare plan. A job-winning patient coordinator resume highlights these qualities. We'll guide you through this process with practical examples facilitating your understanding.
Patient Coordinator Resume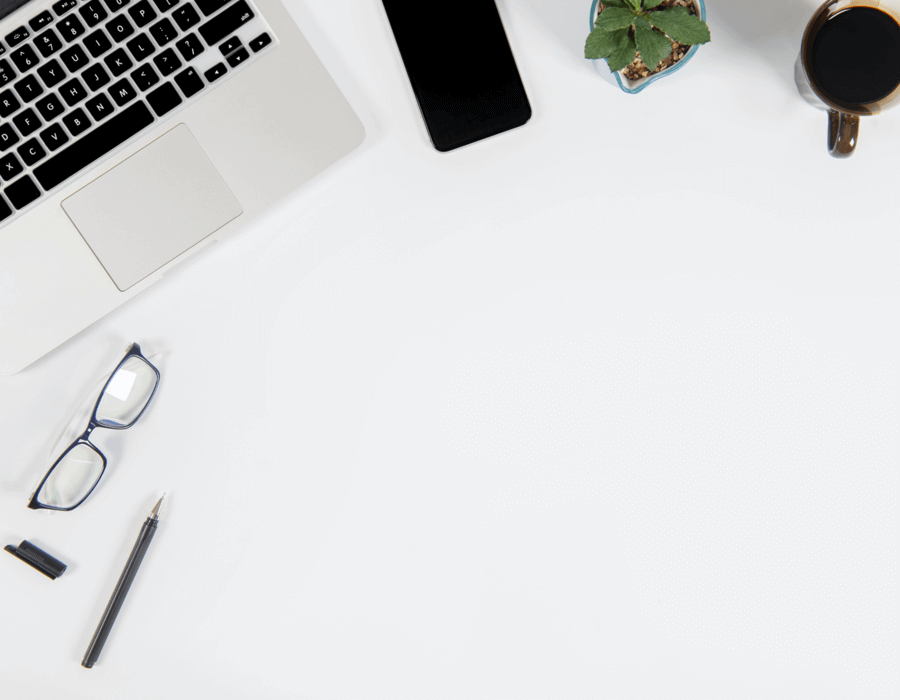 Patient Coordinator Resume
This patient coordinator resume example follows a typical chronological format to demonstrate relevant skills, work history and education. You can use the document as a template and guide while writing your resume.

It is ideal for most resumes to have the following sections:

Contact information consists of your name, email, phone number and location.
A professional summary showcases one or two career accomplishments related to the open role.
Detailed work history and roles starting from the current one.
Work experience emphasizes your quantified achievements and accomplishments.
A combination of all skills accumulated with training and job experience.
An education section with relevant academic qualifications for the role.
Customized optional sections that mention professional certifications, licenses or awards.
Free Downloadable Resume Templates
Plus It

Professional Orange
Prepare to Write Your Resume
Resume writing can be a smooth experience if you are well-prepped for the task. We have gathered helpful tips to ensure you have the required information and tools to design a great resume. Following these steps can help you in the resume writing process:
Understand the job demands and list its essential requirements and skills — document all job-related skills on paper for future reference. For example, adding skills such as patient counseling, scheduling appointments and organizational skills to your resume can make you a top job candidate.
Explore the advertised role by researching the job market, the employer, the average income and the roles and responsibilities of that position to give you a better understanding.
Make sure your skills align with the skills mentioned in the job description to help you develop a job-specific resume. Additional skills will prove to be an advantage.
Make a list of all achievements and accolades from past roles. Keep ready all important and relevant certifications and recommendation letters from past jobs. These career wins can enhance your resume.
Recruiters use tools like applicant tracking system (ATS) to filter your resume. Avoid common grammatical errors, overused keywords like "compassionate," "team player" or self-made abbreviations and off-putting fonts to prevent negative flagging of your resume.
Check out our resume examples for a patient coordinator. Our resume example displays the skills and accomplishments of a patient coordinator and provides ideas to present your content impressively.
Choose the Right Resume Format
Resume formats provide the design on which your resume is documented — selecting the most appropriate format among chronological, functional and combinational is informed by your work experience.
The chronological format is ideally suited for candidates with long, steady and accomplished careers to showcase their extensive work history.
The functional format would be a good choice for candidates with little to no prior experience as it focuses on their overarching skills and qualifications.
The combination format is apt for candidates with mid-level experience, individuals switching or restarting their careers, equally highlighting their skills and professional accomplishments.
Check out our resume formats guide for a detailed understanding of these formats, their features, differences and execution.
Chronological

Functional

Combination
How to Write Your Resume With Examples
We'll be your step-by-step guide on writing an impressive patient coordinator resume with practical examples and valuable tips. You'll learn the ins and outs of developing a personalized resume and master this art in no time.
1. Career Objective Versus Summary Statement
The opening statement of your resume can be the manifestation of a summary statement or career objective. We suggest using the summary statement to highlight your vast experience, abilities and skill set, befitting the role and employer's demand. An objective statement is better suited to iterate your role aspirations and goals to the employer. An objective statement is ideal for entry-level positions, career re-starters or individuals with less experience.
Let's review the following poor and good examples to understand better how you should write a patient coordinator's objective statement.
Poor example:
"I'm seeking a full-time job as a patient coordinator and very eager to work at your hospital. Through this opportunity, I want to refine and develop my skills."
This objective statement fails to capture the skills possessed by the candidate for this role, and it only informs the employer about the aspirations for most open jobs, painting an incomplete picture.
Good example:
"Dedicated patient coordinator successful at confidential information management, interdisciplinary coordination and team leadership: looking for a full-time position at your hospital. Excellent knowledge of care options, financial impacts and insurance, acquired through two years of experience."
This summary statement overcomes the flaws in the last example in the following ways:
The skills of the patient coordinator are specified, aligning with the role aspirations for the same.
Projection of diverse skill sets renders the candidature more desirable.
The curated skills compensate for the small but considerable work exposure.
To individualize your resume, follow these tips:
Include two or more skills highlighted in the job description.
Quantify your achievements and accomplishments for efficient representation and more impact.
Ensure to mention qualifications or certifications aligning with your role.
Review the following summary statement and decide on your strategy:
"Proficient patient coordinator with nine years of experience committed to providing superior patient care and implementing methods to reduce the burden on hospital systems during inpatient treatment and readmissions. Have achieved consistent success in creating solutions that meet or exceed requirements."
2. How to document your skills?
Every resume has a skills section portraying your skills for the applied role — make sure your section consists of six to eight skills. Skills can be strategically found in different resume sections, including work history and summary statement but the skills section consolidates key skills for easy consideration.
Depending on the internalized format, the nature of this section varies. The chronological format generally lists the skills precisely in bullet form, while the functional format gives a detailed description of your skills.
Review the following example for a better understanding of how to document your skills in a functional patient coordinator resume:
Skills
Insurance Management
Maintained a clear understanding of insurance plans and communicated insurance information to patients.
Trained to prepare insurance claims and run reports to ensure all charges are correctly billed and filed.
Verified eligibility before the appointment and assisted with allocating balances to insurance as needed.
This example reveals the specific duties and tasks supplementing insurance management skills.
Avoid the same skills from repeating in your resume. Expand the range of your skills with a balanced blend of soft, hard and technical skills.
Soft Skills are necessary for a patient coordinator irrespective of the industry. These skills enable smooth communication with patients, their family, doctors and other hospital staff. The following soft skills are deemed necessary for a patient coordinator:
Efficient in written and verbal communication
Interpersonal skills
Empathy and compassion
Patience
Active listening
Thriving under pressure
Attention to details
Resilience
Problem-solving ability
Ability to relate to circumstances
You earn hard skills through focused training, education and applied experience. The following hard skills are relevant for a patient coordinator:
Patient care management
Proficient in medical terminologies
Insurance knowledge
Document filing and sorting
Scheduling appointments
Chart pulling
Client service and satisfaction
Multilingual
Educating patients and their family
HIPAA compliant
Technical skills are an advanced form of hard skills associated with the technological expertise incorporated in your role. For a patient coordinator, the following technical skills are significant:
Microsoft Office proficiency
Knowledge of EMR and EHR software
Google Workspace proficiency
Patient case management software like SR Health, Cerner and Halo.
Booking online appointments via various hospital apps or websites.
For more role-specific skills, check out our Resume Builder. Our resume-writing tool consists of pre-written content and skills for your desired role.
3. Your work history documentation
Your work history brackets your cumulative professional experience in reverse-chronological order, starting from your most recent or current job.
Regardless of the chosen resume design, each entry in your work history should follow a particular syntax- job title, employer details, location and duration of employment. Each job title should enlist your duties, accomplishments and role-specific achievements.
Refer to these poor and good examples to learn how to draft the work history section:
Poor example:
Work History
February 2019 – Current
Patient Care Coordinator | Longwood Manor Convalescent Hospital | Los Angeles, CA
Perform clinical supervision of patient care.
Provide strong communication to ensure appropriate patient care.
Assist with orientation, in-service and counseling.
This example of work history fails to elaborate the task performed in-depth.
Good example:
Work History
February 2019 – Current
Patient Care Coordinator | Longwood Manor Convalescent Hospital | Los Angeles, CA
Perform clinical supervision of patient care with ongoing competency evaluations.
Exchange and interpret communication between physician, resident and responsible party consultants to ensure a patient receives appropriate care and meets their needs.
Assist with orientation, in-service, counseling and evaluation of the performance of sub-acute staff initially, ongoing and annually.
This extensive work history mentions the duties and tasks performed as a patient care coordinator, emphasizing the individual's expertise.
These tips can help you enhance your work history further:
Bracket relevant and role-answering work experience. Ensure your work history aligns with the job requirement, making you an ideal fit.
Ensure that your work history includes the skills demanded in the job requirement to display your level of professional expertise.
Always quantify your achievements and accomplishments to enhance the worth of your candidature and efficient representation of your skills.
4. Give your resume the finishing touch by including your contact information, education and custom sections.
Education
This section consists of your educational qualifications that are in sync with the role of a patient coordinator. Mention your degree, institution's name, location and graduation dates. If you have higher educational qualifications, we advise against not including your high school diploma or GED. Also, mention other certifications or courses undertaken by you.
Qualifications for a patient coordinator can fluctuate based on the role's extent. It's beneficial to have a degree in nursing but an associate or bachelor's degree in health care administration or associated fields would also suffice. You can acquire specializations in public relations, medical care and hospital administration and expand your career path.
Certifications, Licenses and Custom Sections
As with most skilled jobs, certifications are vital for career advancements and credibility for patient coordinators. The following certifications will support your career expansion and growth:
Certified Medical Administrative Assistant (CMAA)
This certification from National Healthcareer Association (NHA) would enable you to perform routine administrative and clinical tasks.
This certification gives you more knowledge to monitor patients' conditions under the supervision of doctors or nurses.
Certified Health Unit Coordinator
This certification makes you eligible to carry out the administrative task for the smooth functioning of the clinical environment.
Certified Medical Manager (CMM)
This certification is awarded by the Professional Association of Health Care Office Management once the candidate completes the CMM examination.
Certified Medical Insurance Specialist (CMIS)
This certification is awarded on the passing of CMIS, enabling you to handle medical reimbursements issues, claims and denials.
For expanding the scope of your career, courses or programs in the following fields may help:
Medical insurance
Coding theory
Patient satisfaction and care
Medical terminology
Privacy training
Counseling
Lastly, your contact information should be practical and usable. Mention your full name, the city and state, phone number and professional email address.
Free Downloadable Resume Templates for Patient Coordinator
We'll provide free and downloadable patient coordinator resume templates customizable to your requirements. Download this template and insert your individualized content and information to craft your resume.
FAQ
Updated: April 25, 2022
What are the top three skills of a patient coordinator?
A patient coordinator's top skills rely on the depth of the role, nature of the clinical environment and the amount of experience. Nevertheless, the top three skills of a patient coordinator include the following:
Excellent communication skills to mediate between patient and medical staff.
Health care planning and coordination.
Case handling skills.
How can a patient coordinator stand out?
To stand out as a patient coordinator, you need to polish your skills that add more value to your role. Enhancing and refining your patient care management, clinical and coordinating skills with professional exposure would render you desirable to the recruiter.
What is a good objective statement for a patient coordinator?
What is a good objective statement for a patient coordinator?
"Hardworking patient care coordinator with customer service experience. Outgoing and dedicated professional with excellent verbal and written communication skills. Enjoys direct interaction with customers and advocating clients on health care needs."
This example illuminates the candidate's skills and experiences for the role of a patient coordinator.