Featured In:
Table of Contents
Here are more resources that can help you
Phlebotomists are trained to identify the healthiest veins and the best way to draw blood samples, effectively monitoring each patient's health. This challenging and detail-oriented job requires a resume focused on crucial skills and experience. We'll provide some practical resume examples and tips to help you accomplish this task easily.
Discover the best downloadable resume examples and resume templates that will help you write the perfect resume and land your next job.
Phlebotomist Resume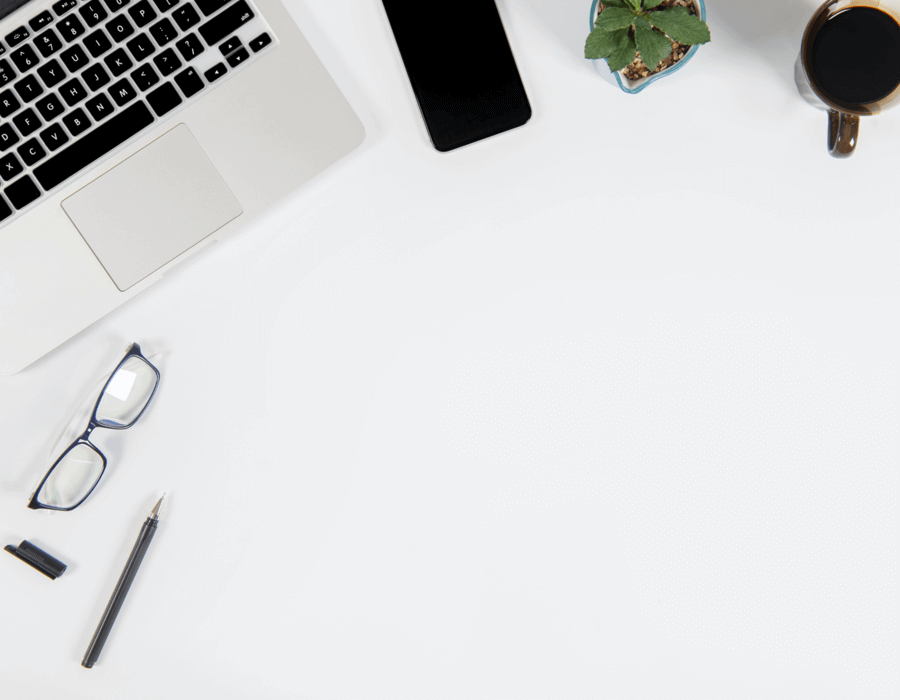 Phlebotomist Resume
You can refer to this phlebotomist resume example to understand the different resume sections.

Your resume should consist of the following information:

Your contact details, which include your name, professional email, phone number and the city you currently live in.
Either a persuasive objective statement for a newbie or a summary statement for a seasoned professional.
Your work experience listed in reverse-chronological order, paired with quantifiable tasks and accomplishments.
A skills segment emphasizing relevant hard, soft and technical skills such as "venous draws," "sanitation procedure" and "general knowledge of human biology."
An education section that highlights your academic details, including the institution's name and year of graduation.
Custom sections for any specialized certifications, licenses or awards you've achieved.
Free Downloadable Resume Templates
Non-traditional Traditional

Self Assessment
Prepare to Write Your Resume
Before you begin your resume writing journey, we suggest accumulating the required tools and resources. Follow our tips to learn how to craft a resume effortlessly:
Carefully review your preferred role description to identify key job requirements and essential skills. For example, for a phlebotomist "drawing blood samples," "lab administration," "attentiveness to patient comfort" and "general biology" could be beneficial.
Try researching market trends and updates on the role and the recruiting company to understand the job better.
Align your skill set with what the job ad is looking for to create a customized resume.
Create a list of your information, such as your educational details, prior work achievements, relevant certification or licenses, and recommendations or references — if any.
Most recruiters rely on tools like an applicant tracking system or ATS to scan the candidates' resumes. To make your resume ATS-friendly and prevent negative flagging, check for spelling errors, avoid using generic terms like "hardworking" or "driven," and refrain from incorporating flashy fonts to your resume.
A good practice is to browse through some job-specific resume examples online. Following this practice can give you a better picture of how to personalize your resume to emphasize your skills and expertise.
Choose the Right Resume Format
When strategically used, resume formats can emphasize essential information related to your skills, abilities and professional experience. You can opt for a resume format based on factors like your work history or the existence of career gaps. Each format offers specific pros and cons. You can select between these resume formats: chronological, functional and combination.
The chronological format is ideal if you have a consistent work history of 10+ years to showcase your professional growth.
Consider a functional format if you have limited or no industry experience. This format focuses on showcasing the candidate's skills and qualifications for the role.
Choose the combination format if you have midlevel experience, are switching career industries, or you're pursuing external promotion opportunities. This format gives you a resume with equal emphasis on your work history and skills.
You can also read through our resume formats guide to get more details on these resume formats and their implementation.
Chronological

Functional

Combination
How to Write Your Resume With Examples
Now that you wrapped up the resume prep, let's go through this step-by-step guide to develop a persuasive phlebotomist resume. Follow these resume-writing tips and practical examples to customize your resume.
1. What should your opening statement contain?
You can approach your resume's opening statement in two ways: a career objective or a summary statement. Opt for the summary statement to highlight your work history, career growth or key accomplishments from your five or more years of experience in a relevant field.
Meanwhile, a resume objective is perfect to shine a light on your job aspirations. Write an objective statement if you're applying for entry-level roles, switching careers or re-entering the workforce after an extended leave.
For a deeper understanding, you can compare these poor and good examples to know what a phlebotomist's objective statement can display.
Poor example:
"Hardworking phlebotomist seeking a full-time position and very eager to join this hospital. I am looking for an opportunity to enhance my phlebotomy skills in a fast-paced medical environment."
This career objective doesn't give you much information about the candidate's skills or what they can offer through their role. We suggest refraining from using vague and generic statements as they may not work in your favor.
Good example:
"A nationally certified phlebotomist with expertise in microbiology, chemistry and hematology testing, seeking a full-time position at your hospital to strengthen my technical skills. Six months' experience with maintaining blood-draw equipment, and knowledge of venipuncture and capillary blood collection."
How does this career objective work better than the first, poor example we shared?
The priority of the candidate's certification overshadows their limited experience.
The candidate specifies phlebotomy skills that align perfectly with most open role requirements.
The candidate shares a diverse skill set that renders the candidate desirable for the role.
Follow these tips to individualize your summary statement:
Identify and feature one or two skills mentioned in the job description to hold the employer's attention.
Quantify your tasks and achievements, such as the number of patients handled or samples collected to demonstrate your core competencies.
Mention a role-supporting certification or license related to the role.
Refer to this summary statement example to decide on your approach:
"Diligent phlebotomist and medical screening expert with over eight years of experience. Talented at reviewing lab test orders and clarifying questionable entries with physicians. Available 42 hours per week, including overnights, weekends and evenings."
2. How do you categorize your skills?
Each resume consists of a skills section reflecting your traits for the applied position. If you choose a chronological or combination resume, add six to eight skills in this section. You can feature additional skills by incorporating them into your varied resume sections, such as your work history or professional summary.
The composition of this section can vary depending on the resume format. List your skills in a bulleted form for chronological or combination resumes. However, the functional layout has multiple skills sections that vary from an extensive description of your skills or task-based skill sets.
For example, a phlebotomist functional resume would include a detailed skills section that would follow this format:
Skills
Phlebotomy
Collected human clinical specimens efficiently using approved laboratory methods.
Assisted with obtaining medical history and vitals from donors and patients under physician supervision.
Interacted with patients, physicians and hospital staff members in a professional manner to reduce blood donor stress.
This descriptive section adds detail to a relevant skill by including specific duties and accomplishments related to the skill.
As a phlebotomist, you'll require particular soft, interpersonal skills along with industry-specific hard and technical skills. Check out our list of skills to find the attributes best suited for you.
Soft Skills are vital irrespective of your role or industry as they aid in interactions with peers or patients. These soft skills can be beneficial for a phlebotomist:
Interpersonal patient skills
Communication (verbal and written)
Maintaining a pleasant attitude
Persuasion skills
Empathy and compassion for the patients
Dependability with the job tasks
Maintaining calm
OrganizaMultitaskingtional
Working with other medical staff
Soothing skills
Hard skills are usually acquired through specific education, training and practical knowledge. These are some hard skills that can be essential for a phlebotomist:
Drawing blood samples
Specimen collection and labeling
CPR and first aid
Lab administration
Donor identification
Checking vitals
Patient education and care
Data entry
Insurance verification
Infection control
Computer proficiency
Technical skills imply the technological inclination demanded by your role. A phlebotomist should possess the following technical skills:
MS Office (Word, Excel and PowerPoint)
Familiarity with EMR and EHR software
Lab equipment knowledge and maintenance
Measuring vitals using digital tools
Processing payments via digital gateways such as UPI or Prepaid cards
Use our detailed Resume Builder to find additional phlebotomy skills related to your fellow job seekers. This resume-writing tool supplements you with prewritten content and job-specific skills for your preferred job role.
3. How to showcase your work history?
The work history section includes your collective professional experiences in reverse-chronological order, from the most recent job entry to your first one.
Regardless of your resume format, your work history section needs to include the following basic information: your job title, employer details, location and employment duration.
However, chronological and combination resumes expand this by having duties and responsibilities performed under each role in bullet forms. These expanded sections may look like the following examples.
Poor example:
Work History
February 2018 – Current
Phlebotomist | Crystal Run Healthcare | Middletown, NY
Collected specimens.
Maintained records and files.
Followed appropriate guidelines while collecting samples.
This work history gives a general idea of the candidate's work but fails to specify tasks performed as a phlebotomist.
Good example:
Work History
February 2018 - Current
Phlebotomist | Crystal Run Healthcare | Middletown, NY
Obtained blood specimens and collected nonblood specimens such as urine for laboratory testing.
Checked the test requisition or computer label to assure correctness and completeness before collecting the sample.
Followed all safety, infection control, and OSHA Bloodborne Pathogen guidelines.
This descriptive work history highlights the job-specific tasks performed, thereby backing up their professional expertise.
Follow these tips to enhance your resume's work history further:
Make sure that your work history content intersects with the job requirement, rendering you an ideal fit. Avoid documenting any irrelevant or unrelated experiences.
Try to align the skills emphasized in your work history with the requested skills listed in the job post.
Quantify your achievements, wherever possible, so that the recruiter gets a clear picture of your professional qualifications.
4. How do you document your contact information, education and any custom sections?
Education
All education, training and certificates that indicate your phlebotomy proficiency should be added to a dedicated education section. Each education entry should follow this structure — the name of your degree or certificate, institution's name, location and graduation dates or dates of completion. We suggest listing your highest degree level first, followed by any relevant entries.
The essential qualification to become a phlebotomist includes completing an accredited phlebotomist program followed by certification. Although the certification is not necessary, it enhances the worth of the candidate and the confidence of the employer. You can add to your career path by acquiring a degree in nursing or for a lab technician, and completing a donor phlebotomy program.
Certifications, licenses and custom sections
Certifications can be beneficial for phlebotomists as it directly impacts their salary. The U.S. Bureau of Labor Statistics (BLS) suggests the following organizations to acquire phlebotomy certifications:
National Center for Competency Testing's PTC:
The National Center awards this certification for phlebotomy technicians for Competency Testing.
The National Healthcareer Association Certified Phlebotomist Technician, or CPC:
The National Healthcareer Association awards this certification for phlebotomy technicians.
The American Society of Clinical Pathology PBT Certification:
The American Society awards a Certified Phlebotomy Technician PBT certification in Clinical Pathology.
American Medical Technologists Registered Phlebotomist Technician (RPT):
The American Medical Technologists, or AMT, awards this certification for phlebotomy technicians who pass a rigorous exam, graduate within four years of their first exam, and provide documentation of 60 successful procedures.
National Phlebotomy Association's CPT:
The National Phlebotomy Association issues a Certified Phlebotomist Technologist accreditation to dedicated phlebologists and certified nursing assistants, medical assistants, nurses and emergency medical technicians.
In addition to specialized certificates, you can pursue the following academic courses or programs to aid your career advancements:
Bachelor's Degree in Nursing
Associate Degree in Medical Lab Technician
Donor Phlebotomy Technician
Degree in Medical Assistance
EKG Technician
Finally, your contact information should consist of your full name, residing city and state, active phone number and email address for professional use.
Best Free Downloadable Resume Templates for Phlebotomist
These free downloadable phlebotomist resume templates can be customized for personal use. Download any template and replace the filler text with your information to craft your resume faster.
Phlebotomist FAQ
Updated: March 06, 2023
What are some top skills of a phlebotomist?
A phlebotomist's top skills vary depending on the range of tasks or the nature of the clinical environment. Irrespective of these factors, the top three skills of a phlebotomist would include:
Drawing blood or sample drawing
Data recording
Patient care
How can a phlebotomist stand out?
The scope of the skills listed out in your resume could increase your chances to stand out among other phlebotomists. Diversifying and refining your clinical or patient care and lab administrative skills will add to your expertise and be translated into your resume through specialized training or licenses.
What is a good objective statement for a phlebotomist?
A good objective statement for a phlebotomist would emphasize the candidate's career aspirations, skills, and what they wish to achieve through the role they're opting for.
For example, an objective statement for a recent graduate may read as, "Aspiring medical student seeking experience in phlebotomy. Competent at communicating with patients via phone and in person; excellent at building rapport and manual dexterity. Considered hard working, punctual and driven."