Featured In:
Table of Contents
Here are more resources that can help you
Scrum masters act as liaisons between the team and management. They are in charge of applying Agile project management techniques to lead a team through a project to its conclusion. Scrum masters require leadership and management skills to get the job done. In this guide, we will present you with tips, examples and tools to help you craft a professional resume highlighting your abilities in this field.
Discover the best downloadable resume examples and resume templates that will help you write the perfect resume and land your next job.
Scrum Master Resume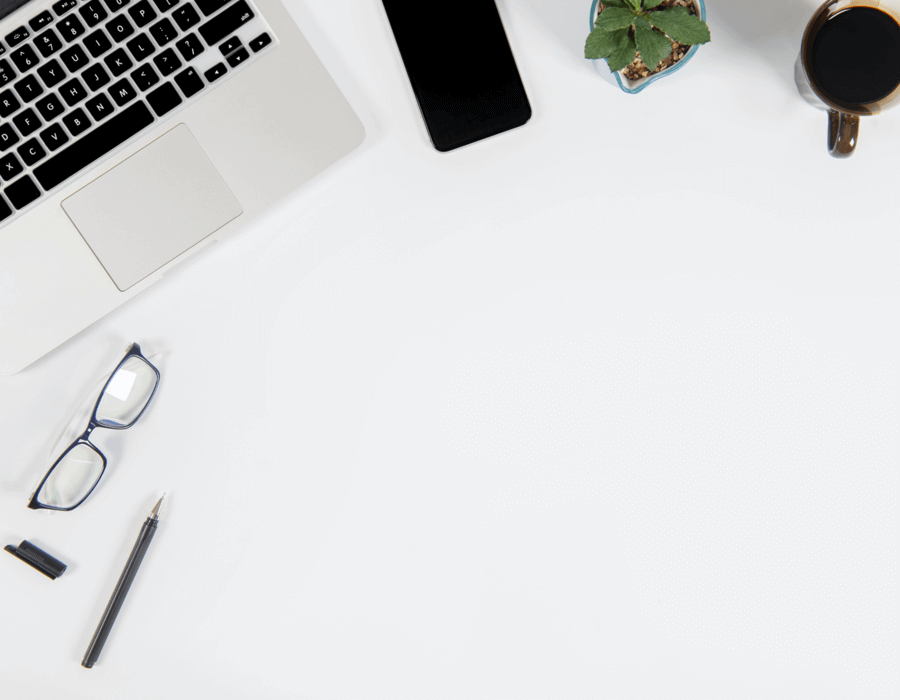 Scrum Master Resume
These are some of the essential elements all resumes should have:

Your name, location, contact number and email address in the topmost section of your resume.
An impressive opening statement in the form of a professional summary or career objective.
Your job titles in reverse-chronological order in the work history section.
Relevant soft, hard and technical skills in the skills section.
Your academic details in the education section.
Essential certifications and licenses in custom sections.
Free Downloadable Resume Templates
Prepare to Write Your Resume
As one of the top emerging roles, getting a job as a scrum master can feel like a daunting task. To help ease the resume-writing process for this role, we recommend you read through the following tips to help you prepare what you'll need to write a competitive document.
Read the job description thoroughly. Identify which skills, experience and qualifications apply to you and ensure you include them in your resume to tailor the document to the requirements of the role.
While reading the job description, note down all the frequently used keywords related to the role. Include these keywords in your resume to ensure that applicant tracking systems (ATS) approve your document and send it to human hands. For example, pay attention to keywords such as "Agile methodology," "strong mentoring skills" or "strong conflict resolution skills."
Keep your resume concise. Employers hardly spend more than a few seconds on each resume, and a long document can make them lose interest. To grab their attention, showcase your most impressive skills, duties and accomplishments, such as "mentored a team of four scrum masters from different departments."
Ensure that your resume looks neat and is efficient. Use distinct headings, subheads and professional fonts. Your resume should not look too cluttered or too empty or have spelling and grammatical errors.
Look at our scrum master resume examples to understand how to display the essential skills and accomplishments needed to impress recruiters.
Choose the Right Resume Format
Resume formats help you organize your document in a way that showcases your talents and expertise above all else so recruiters can see your fit for the role clearly. There are three well-known formats: chronological, combination and functional.
The most popular among the three is the chronological format which provides a comprehensive overview of your career history and is an excellent option for seasoned professionals.
The functional format is also called a skills-based resume as it focuses on your skills and abilities for a particular role or industry. This format works well for entry-level applicants because it can downplay a lack of work experience.
The combination format focuses on skills and work experience equally. This is ideal for midlevel professionals, employees seeking a promotion or those who are returning to the workforce after a short break.
Visit our resume formats guide to learn more about each type of resume.
Chronological

Functional

Combination
How to Write Your Resume With Examples
Here, we'll walk you through what to include in each section of your scrum master resume. Follow our tips and suggestions to create a competitive document that will wow recruiters.
1. A well-written opening statement for your resume.
A compelling opening statement can easily have managers interested in what you can offer them. Make sure you focus on presenting your skills, achievements and intentions for the role in one paragraph. There are two types of opening statements you can employ: the summary statement and the career objective.
The summary statement describes your skills and experiences in a particular role or industry. It is the best tool for introducing yourself, especially if you are a seasoned professional with years of service in the industry. On the other hand, the career objective helps focus your opener on your potential for a specific role as well as what you wish to accomplish. When you lack professional experience, the best choice is to use a career objective to show our skills and motivation for the position to the recruiters.
Here are a few examples of a career objective in practice:
Poor example:
"Extremely passionate individual looking for the scrum master role. Eager to bring impactful solutions for the team members and increase business value. Aiming to hone my skills and expertise."
While this example does present an interest in the role, it lacks the necessary mentions of skills which recruiters are scanning for as they begin reading a resume. Without those, hiring managers may easily dismiss your resume as unqualified and end your opportunity there.
Good example:
"Passionate and enthusiastic software engineer looking for the scrum master position at Mars Communications. Experienced in an Agile environment. Worked with three scrum teams for over four years, delivering fast results. Excellent communication and conflict-resolution skills. Eager to facilitate easy-to-follow methodologies to increase business value."
In this example, the candidate manages to make a good case for themselves by pointing out their: significant experience as part of scrum teams, two crucial skills and their career goals.
If you already have ample experience in the field, create a unique summary statement for the scrum master resume using the following tips:
Include two to three skills relevant to the job description that you can prove you master by matching them to examples of quantifiable achievements in your work history section.
Add achievements such as the number of years worked or the number of junior scrum masters you have mentored.
Keep your statement concise and showcase any significant accomplishments or certifications.
Here is an example of a summary statement to help you visualize how to write it for your resume:
"A hardworking and certified scrum master with more than four years of experience in resolving impediments and increasing company revenue. Contributed to a 53% increase in earnings in two years. Mentored three teams of scrum masters at an interdepartmental level. Eager to contribute to cost reduction as a scrum master at Mars Communications."
2. A well-organized skills section.
The skills section on your resume will include around six to eight of your skills relevant to the position you are applying for. You can add more skills in different sections, such as your work history section and opening statement. However, make sure not to repeat any skills throughout the document. Use the job ad as reference to ensure you include their desired skills.
If you are writing a functional resume, you must select your top three to four skills and add descriptions for each in bullet points. This allows you to back up your skills through examples of tasks and accomplishments in which you've applied them.
Here is an example of an expanded skills section entry in a functional resume format:
Skills
Project management
Implemented Kanban to increase team productivity, resulting in a 25% improvement in completion times and quality.
Identified and addressed areas of opportunity in the project life cycle by streamlining and automating various processes that led to saving 10 hours a week which were then reallocated to performing more important tasks.
Led or assisted daily scrum meetings with the development, research and production teams.
Adding numbers and more details to the description of tasks and accomplishments is a great way to highlight your expertise.
To ensure an effective and diverse skills section make sure to add a good mix of soft, hard and technical skills.
Soft skills, also called personal attributes, allow you to work more effectively in a team and ensure a smooth working environment. A few soft skills for scrum masters are:
Excellent communication
Ability to collaborate with team members
Problem-solving attitude
Conflict resolution
Great time management
Attention to detail
Ability to adapt
Ability to mentor
Negotiation
Relationship building
Hard skills are job-specific skills that allow you to accomplish the role's tasks. A few hard skills for scrum masters are:
Agile coaching
Meeting facilitation
Agile planning
Reducing impediments
Customer service
Cost reduction
Implementing rules and procedures
Keeping the team on track
Agile estimation
Technical knowledge
Technical skills refer to the knowledge of digital tools and software that are necessary to do your job efficiently. A few technical skills that we recommend are:
Project management software like Monday, Nutcache, Jira and Asana.
Task management software like ClickUp and Trello.
Microsoft Office applications like Word, Excel and PowerPoint.
Google Workspace applications like Docs, Sheets and Drive.
Email platforms like Gmail, Outlook and Yahoo.
Find more job-specific skills for scrum masters in our Resume Builder. Our Builder offers premium resume templates you can easily fill out with suggested skills and accomplishments for your specific role, helping you create an effective resume within minutes.
3. Showcase your experience comprehensively.
The work history section includes your relevant jobs in reverse-chronological order with your job title, name of workplace, location and employment dates. Each job title must also include one to three bullets explaining duties, responsibilities and accomplishments — except in a functional resume format where you add those descriptions under your skills.
Here are a few examples of an effective and ineffective work history entry:
Poor example:
Work History
February 2018 - Current
Scrum Master | Mars Communication | Miami, FL
Work on several projects in three years.
Train various teams efficiently.
Implement Kanban to ensure an increase in productivity.
While this example uses the proper format, it lacks details and measurable achievements to impact hiring managers positively.
The following example builds up on this previous one.
Good example:
Work History
February 2018 - Current
Scrum Master | Mars Communication | Miami, FL
Work on several projects with three interdepartmental teams which has led to achieving a 57% increase in company revenue in two years.
Handle two scrum teams of four to five members in Agile training.
Implement Kanban, which led to a 49% increase in team productivity and a 30% reduction in project completion time.
In this case, the work history entry is more detailed. It includes specific duties supported by numbers and percentages, making it easier to communicate the candidate's efficiency for the role.
Follow these tips for a well-curated work history section:
Add keywords from the job description to convey your capabilities and potential clearly.
Instead of focusing on just duties and responsibilities, communicate your accomplishments and what contributions you can make using your expertise.
Add quantifiable achievements such as the percentage of increase in team's productivity or the number of teams you have mentored.
4. Complete your resume with an education, custom and contact information sections.
Education
Your education section lists your academic degrees in the following format: name and level of degree, institution, location and graduation date.
While there are no degrees specifically necessary for a scrum master, candidates in the field tend to come prepared with business, engineering or computer science degrees. If you earn a master's degree in any of these fields, it can enhance your opportunities as well.
If you prefer more short-term education, you can find various courses for the scrum master position on Coursera, EDX and Udemy.
Certifications and licenses
Whether you are an entry-level scrum master or experienced, showcasing certifications is always a plus, especially if a role calls for one. We have compiled a few certifications to help you facilitate professional growth and improve your opportunities:
Increase your expertise as a scrum master with this helpful certification which includes validation of the scrum values and techniques.
The PSM certification validates your Scrum framework and implementation knowledge.
Project Management Professional Certification
Understand project planning, project scope, initiation and management with this certification.
Showcase your expertise, knowledge and skills as a scrum master through this certification issued by Scrum Alliance.
A few more certifications are:
Certified Scrum Product Owner (CSPO)
Scrum Master Certified (SMC)
Certified Scrum Developer (CSD)
Scrum Alliance Certified Agile Coach
Google Project Management: Professional Certificate
Contact information
Finally, make sure your resume header includes your name, city and state of residence, contact number and email address.
Free Downloadable Resume Templates for Scrum Masters
If you want an impactful resume ready within minutes, download these unique and creative templates. You can replace the preloaded content and format sections to personalize them for your next job application.
FAQ
Updated: September 01, 2022
What are the top three skills of a scrum master?
Among the varied range of scrum master skills, the top three that we recommend you to acquire and add to your resume are: meeting facilitation, resolving impediments and excellent mentoring skills.
How can a scrum master stand out?
The qualities that make a scrum master stand out from the rest are their ability to plan and implement methodologies that increase team productivity and business value. A standout scrum master puts team goals above everything else and ensures a smooth process to achieve them.
What is a good professional summary statement for a scrum master?
The professional summary statement on your resume serves to communicate your expertise and experience to the hiring managers concisely. It is important to grab their attention in two to three sentences. If you have significant experience in the role, consider adding the following statement in your summary: "A dependable scrum master with four years' experience training and mentoring team members from different departments. A certified scrum master with great decision-making and conflict-resolution skills."