Technical Support Representative Resume Examples for 2023 (Template and Guide)
Use This Template
Featured In:
Table of Contents
Here are more resources that can help you
Technical support representatives assist companies in identifying and solving technical issues employees or users may face with technological tools. In this guide, we aim to help you highlight your expertise in a competitive resume for prospective employers. You will find examples and explanations which will help you understand the essential information you will want to have in your resume to make an impression and get the interview.
Discover the best downloadable resume examples and resume templates that will help you write the perfect resume and land your next job.
Technical Support Representative Resume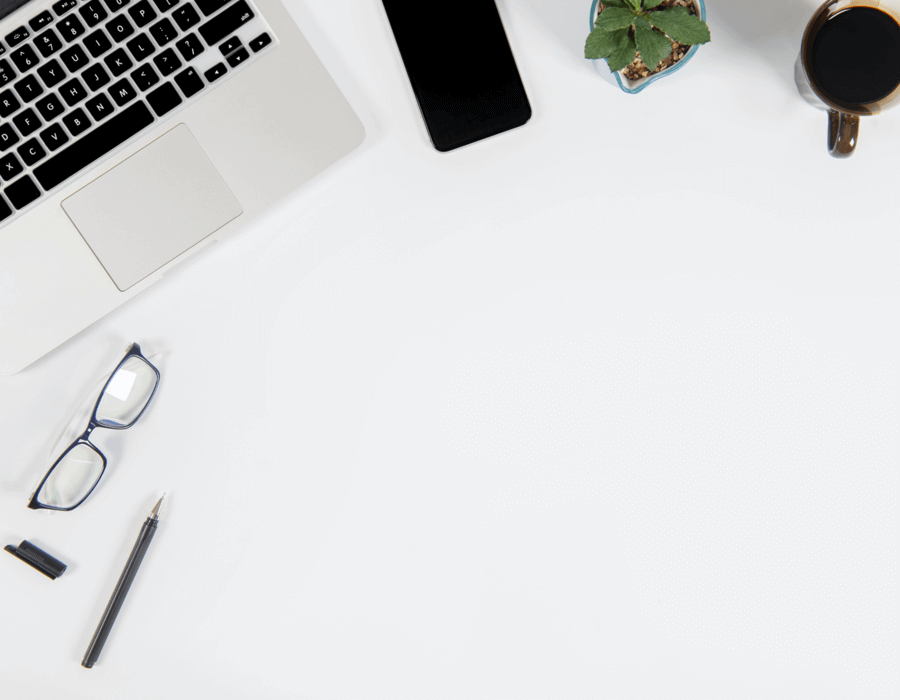 Technical Support Representative Resume
In the example above, you may find the following sections, which are essential parts of a resume:

The topmost section includes your name, location, contact number and email address. Make sure you use a professional email address.
The opening statement section briefly explains your skills, experience, accomplishments and intentions in either a career objective or professional summary.
The work history section includes previous job experiences in reverse-chronological order.
The skills section showcases your relevant soft, hard and technical skills.
The education section includes your degrees and related academic achievements.
You can additionally include certifications, licenses, language skills or awards in custom sections.
Free Downloadable Resume Templates
Background Shadow

Bar Chart
Prepare to Write Your Resume
Prior to writing your resume, keep in mind some of these tips to maximize your time and improve your chances in the job-hunt:
It is imperative that you read the job description carefully. This helps you pinpoint the skills, years of experience and accomplishments hiring managers expect from the ideal candidate. Including the details from the job ad in your resume will let the recruiter clearly see that you're a good fit for the role.
Include keywords from the job description in your resume to make it easier for applicant tracking systems (ATS) to scan it. Also, be sure to omit irrelevant information to make your resume concise.
In the opening statement and work history section, showcase your impressive accomplishments, tasks and responsibilities. Employers want to know the impact of your work and how you can contribute to the new role. For example, enhance your customer service skills by mentioning your customer satisfaction percentage and what you did to achieve that number.
Double-check your resume before submitting it to make sure there are no typos or errors. A grammatical mistake is enough to disqualify you in the eyes of many employers.
Browse through resume examples for the technical support representative position to understand what details should be included in yours and how to best display your credentials.
Choose the Right Resume Format
While your resume's content is important in conveying your abilities, the way you present the information also matters. Job-seekers without enough work experience could be passed over if they submit a resume focusing on their career history. However, resume formats allow you to circumvent some of your weaknesses to improve your chances of getting a callback.
These are the main resume formats you'll want to employ during your job-search:
Chronological format: Highlights your work history. This format is an excellent option for professionals with an extensive career history in a specific role or industry.
Functional format: Highlights your skills. It is the perfect format for entry-level candidates or freelancers to downplay employment gaps or lack of work experience.
Combination format: Focuses on skills and work experience in a balanced way. This format works well for mid level professionals applying for a promotion or new job.
To learn more about each one, go through our resume formats guide.
Chronological

Functional

Combination
How to Write Your Resume With Examples
Follow along our guide as we explain step-by-step the essential information to include in your resume, as well as how to best present it:
1. Prepare your opening statement.
The opening statement on your resume is a summary of your skills, accomplishments and experiences that will compel hiring managers to continue reading. There are two standard openings for a resume: the summary statement and the career objective.
The summary statement provides a concise outline of your professional skills, experience and notable achievements. This is ideal for professionals with extensive careers.
The career objective lets you focus on skills and what you hope to achieve from a specific job. This is a great strategy for entry-level professionals with limited work experience.
Here is a comparison of a poorly executed career objective and a well-written one:
Poor example:
"A hardworking individual, looking for the technical support representative position at Tech Solutions. Eager to hone my skills and expand my knowledge through this position."
An effective career objective should have two to three skills to allow the employers to assess your potential for the position. This example mentions no skills.
Good example:
"Highly motivated computer science graduate with considerable knowledge of database and information security management as well as excellent attention to detail and time management skills. Eager to secure the technical support representative position at Tech Solutions to improve and expand my skill set."
This example is much more effective as it:
Talks about the candidate's educational qualification and specific areas of knowledge.
Lists essential skills valuable for the technical support representative position.
Communicates their interest in the role.
If you are a technical support representative professional with considerable experience, follow these tips to write an efficient summary statement:
Always add quantifiable metrics to measure your achievements to help position yourself as the best candidate for the role.
Mention two to three skills along with your areas of expertise in technical support.
Mention any other kind of certifications or licenses you've accrued as a technical support representative such as Google IT support, Microsoft support, Apple specialist, among others.
Consider the summary statement given below:
"Knowledgeable IT technical support representative professional bringing over four years of experience and providing unmatched software and hardware support to customers at Tier 2. Excellent communication skills and technological understanding. Looking for the opportunity to work as technical support representative at a Tier 3 level for Tech Solutions."
2. Showcase the relevant skills.
The skills section on your resume ideally includes six to eight bullet points highlighting your relevant abilities for the position you are seeking. Any other essential skills you may have can be included in the opening statement or the work history section.
Unlike a chronological or combination resume, a functional resume allows you to expand your skills and describe them in three to four bullet points after each entry, elaborating on how you've implemented them in the workplace.
Here is an example of a functional resume skills section entry:
Skills
Customer Service
Solved customer issues by listening and implementing smooth procedures for timely solutions.
Identified customer requirements to provide accurate product analysis.
Researched various technical issues to provide the best service to customers.
This same format can be emulated in your resume to further impress employers.
When deciding on which skills to include, you'll want to add a healthy mixture of soft, hard and technical skills into your resume's skills section to prove your well-rounded abilities in the workforce.
Soft skills are natural abilities that you can acquire and develop through work, interaction and socialization. A few necessary soft skills for support technicians are:
Verbal and written communication
Organizational skills
Time management skills
Critical thinking
Good decision-making skills
Ability to work in a team
Great listening skills
Conflict resolution
Attention to detail
Ability to work under pressure
Hard skills are job-specific skills essential to undertaking the tasks and duties of a role effectively. A few hard skills for the technical support representative position are:
Sound technological knowledge
Customer service skills
Analyzing technical issues
Performance optimization
Technical support
Troubleshoot software and hardware issues
Database management
Customer relationship management
Transmission control protocol
Desktop component repair
Knowledge and implementation of digital tools and software are highly crucial to the technical support representative position. A few technical skills that we recommend are:
Proficiency in operating systems such as Linux, Windows, Apple macOS.
Email management such as Gmail, Yahoo and Outlook.
Proficiency in database management such as Oracle, MySQL and IBM DB2.
Programming languages such as Java, SQL, C++ and Python.
Computer management technology such as Active Directory by Microsoft.
Our Resume Builder can help you find more job-specific skills for the technical support representative position. It helps you compile the correct skills and accomplishments you need, then includes the ones you select in your resume to stand out from the competition.
3. Highlight your impressive work history.
The work history section on your resume shows your relevant work experience which will help you in the applied role. You need to include your job titles in reverse-chronological order following this format: job title, name of the company or workplace, location and employment dates.
Each work history entry is followed by three to four bullet points describing your tasks and accomplishments.
Here is an example of a poor work history and a properly written one:
Poor example:
Work History
February 2018 - Current
Technical Support Representative | Tech Solutions | Miami, FL
Troubleshoot issues in various operating systems.
Fix complex operational problems.
Monitor and review system usage.
In this example, the candidate opted for a concise presentation of their abilities but ended up making them general and vague, which leaves recruiters questioning the extent of the candidate's capabilities.
Good example:
Work History
February 2018 - Current
Technical Support | Tech Solutions | Miami, FL
Troubleshoot issues in various operating systems such as Windows, Linux and Apple macOS with precision.
Resolve complex operational issues by prioritizing feedback and customer requirements.
Manage and update security systems and troubleshoot problems within 16 to 17 hours.
On the other hand, this candidate presented their skills more thoroughly and left nothing to the recruiters' imagination, landing this candidate in a better position down the line in the recruiting process.
Here are some additional tips to write an excellent work history section:
Emphasize the job requirements by showcasing tasks and accomplishments that align with what the employer is looking for. Be as detailed as possible to help employers understand what solutions you can bring to the role.
Include quantifiable achievements along with duties and responsibilities, such as the number of hours it takes you to troubleshoot issues.
To make your work history section more tailored, add keywords from the job description.
4. Add sections for your academic details and certifications.
Education
The education section on your resume includes all of your degrees and significant achievements in higher education. When listing each degree, make sure to also follow a reverse-chronological order.
Technical support representatives should graduate with a degree in technology, such as in computer information systems or information technology, or have relevant certifications.
You can also pursue online courses on technical support to advance your career. This includes online educational platforms such as Udemy and EDX.
Certifications and licenses
One great way to ensure professional development and increase your employability is through certifications. We have compiled a few certifications for the technical support representative position that you can look into:
Cisco Certified Network Associate (CCNA)
Get certified to install, configure and efficiently operate LAN, WAN and dial access services.
Associate Certified Electronics Technician (CETa)
This certification is designed for technicians having less than two years of experience and teaches the basic electronics theory and applications used in all electronics disciplines.
ETA Information Technology Certifications
ETA International offers a variety of certifications for this field, including: Computer Service Technician (CST), Information Technology Security (ITS), Network Computer Technician (NCT), Network Systems Technician (NST) and Wireless Networking Technician (WNT).
This certification allows you to showcase your skills and expertise in automating Red Hat® Enterprise Linux® tasks for efficiency and innovation.
Contact information
Complete your resume with your contact information in the header, including your name, city and state, contact number and a professional email address where hiring managers can get in touch with you.
Free Downloadable Resume Templates for Technical Support Representatives
Download these effective and unique technical support representative resume templates on your favorite word processor. Afterward, you can reformat the template with your personal information and prepare a standout resume for your application.
FAQ
Updated: August 29, 2022
What are the top three skills for technical support representatives?
The top three skills that we recommend for technical support representatives are: technical knowledge, excellent communication skills and problem-solving skills.
How can technical support representatives stand out?
The qualities needed to stand out as a technical support representative go beyond job-specific skills and accomplishments. Prioritizing tasks, being committed to promptly solving customer issues and concerns, being up-to-date on the latest advancements and communicating with team members help technical support representatives stay ahead of the curve.
What is a good professional summary statement for technical support representatives?
A good objective statement for the technical support position should communicate what you want to achieve in that role and what you can offer to the company with your skills, experience, expertise and accomplishments. For example, your objective statement can include something like this: "Detail-oriented technical support representative with five years of experience. Effective at solving customer issues promptly and with a friendly disposition, earning a five-star customer service rating. Looking for the opportunity to work as a technical support representative for High-tech Solutions where I can further implement my expertise to ensure your customers' quickly resolve their technical difficulties."