Inventory Management Resumes: Overview
Professionals involved in inventory management are responsible for overseeing inventory, coordinating with suppliers, managing the transportation of goods, handling transactions, and enhancing operations.
Different positions in inventory management include:
Inventory Manager
Warehouse Associate
Inventory Control Specialist
Materials Planner
Supply Chain Analyst
Essential skills in this field depend on the profession but include competencies like data analysis, process optimization, attention to detail, and effective communication.
Naturally, your resume should highlight these skills and qualifications for the best chance at job search success. Ready to get started? Simplify the process of building your inventory management resume with our large selection of professional resume examples and downloadable templates.
Inventory Manager Resume Example
This inventory manager resume sample showcases a number of best practices to follow when compiling a resume. It highlights the candidate's extensive experience, skills, and qualifications in a clear and compelling format.
Effective Contact Header:

Contact details are clearly presented in their own section at the top of the resume, making it easy for hiring managers to reference them and get in touch, while a stylistic flourish of a circle around the candidate's initials provides adds a unique touch.

Software Skills:

Mention of online systems like Oracle NetSuite and equipment like scanners in the work history section demonstrates knowledge of inventory management software and tools.

Engaging Color Scheme:

Splashes of color in a tasteful, subdued hue complement the content, call out specific details, and elevate the aesthetic appeal of this inventory management resume example.

Relevant Certification:

The candidate highlights a well-respected certification that aligns with inventory management requirements by creating a custom section separate from the standard education section.
Inventory Resume Example: Logistics Assistant
This second example offers a different perspective on how to create an effective inventory management resume thanks to choices in its design and content.
Strong Career Objective:

A clear and concise objective statement at the top of the resume conveys the candidate's career goals and aspirations, while also highlighting her strengths and commitment to growth in inventory management.

Clear Section Headings:

The use of color, capitalization, and a clean, professional layout make it easy to pick out section headings and find relevant qualifications in this inventory management resume example.

Value-Driven:

Descriptions like "improved processes to increase efficiencies and reduce expense" highlight key accomplishments, illustrating the candidate's potential to add real value as an employee.

Creative Design:

The inclusion of a simple lettermark logo featuring the candidate's initials conveys professionalism and suggests that the applicant has put effort into building a strong personal brand.
How to Write an Inventory Management Resume: A Step-by-Step Guide
Any position in inventory management will need a resume that brings your qualifications to life. Learn more below and consult our detailed step-by-step resume-writing guide to ensure you perfect every part of this all-important document.
Choose a Format:

There are three different resume formats to choose from, and the right one for you will depend on your needs and experience. The chronological format is ideal for professionals with an extensive work history as it highlights work experience and career progression.

A combination resume gives equal importance to skills and work history. It is best for slightly less experienced candidates or career changers who want to show they have the required skills and knowledge. Finally, the functional format is a good option for entry-level professionals with zero experience or those with employment gaps as it focuses heavily on skills and achievements, shifting attention away from a sparse work history section.

Contact Information:

Provide accurate and up-to-date contact information in a neat header at the top of your resume. Include your full name, phone number, professional email address, and location (city and state). Consider providing a a link to a LinkedIn profile as well.

Summary or Objective:

At the top of your resume, craft a three- to four-sentence professional summary or objective statement that gives potential employers a clear sense of your career intentions and the value you could bring to the inventory management position. If you have relevant work experience, write a resume summary and focus it on your key qualifications, skills, and accomplishments that are specifically relevant to the job position, such as warehouse management or safety protocols.

Alternatively, opt for an objective statement if you've recently graduated or are shifting your career focus. Here, briefly describe your professional goals – such as a desire to make a career in inventory management, and draw parallels between your aspirations and the open position.

Work History:

Outline your work history in reverse chronological order, listing your current or most recent job first. For each position, specify your job title, the name and location of the company where you worked, and your dates of employment, followed by bullet points detailing your core responsibilities and achievements. Use quantifiable metrics to strengthen your accomplishments like optimizing procurement processes, minimizing costs, and reducing excess inventory.

Skills:

List key inventory management-related skills in a separate skills section that gives readers a quick snapshot of your most relevant abilities. Try to use keywords from the job description when describing your skills to meet criteria used by applicant tracking systems (ATS).

Education:

Include your educational qualifications in a dedicated section to give hiring managers insight into your training and academic background. Note the title of your degree or diploma, your major if relevant, and the name of the institution where you studied. If you recently graduated, you can mention relevant coursework or projects to compensate for a lack of experience.

Additional Sections (optional):

To further showcase your suitability for an inventory management role, think about adding one or two additional sections over and above the standard inclusions. For example, you could include sections for certifications, professional affiliations, volunteer work, or languages spoken if this extra content helps to prove your commitment to the position.
Key Skills and Certifications For Inventory Management Resumes
Employers of inventory management professionals look for a specific set of skills and qualifications to ensure efficient supply chain operations and cost-effective inventory control. Here are some of the most valuable hard skills and soft skills for this industry, as well as several key certifications that can boost the impact of your resume.
Top 5 Hard Skills for Inventory Management Resumes
Data Analysis: Proficiency in analyzing and interpreting data supports informed decision-making about stock levels and enables inventory optimization.
Vendor Management: Effectively managing supplier relationships facilitates timely deliveries, good quality control, and cost-effective procurement.
Mastery of Inventory Control Software: Strong computer skills and expertise in using Warehouse Management Systems (WMS) and inventory management tools, like SAP and Oracle, help to streamline processes and improve order fulfillment.
Demand Forecasting: The ability to predict demand patterns ensures stock levels are optimized, shortages are avoided, and the risk of overstocking is mitigated.
Transaction Management: Knowing how to handle and document all inventory-related transactions effectively supports the creation of accurate inventory records, contributing to efficient supply chain operations.
Top 5 Soft Skills for Inventory Management Resumes
Attention to Detail: A meticulous approach to managing inventory records prevents discrepancies, boosts accuracy, and ensures compliance with inventory control processes.
Problem-Solving: Strong problem-solving skills ensure the quick and effective resolution of issues like disruptions to the supply chain and fluctuations in demand.
Communication: Effective communication with team members, suppliers, and other stakeholders promotes smooth operations and reduces the risk of misunderstandings and inefficiencies.
Teamwork: The ability to work well with cross-functional teams helps align multiple departments' efforts to optimize inventory control collectively.
Adaptability: A talent for quickly adjusting to changing market conditions, technology advancements, and industry trends is vital for remaining relevant and effective in a dynamic environment.
Top 5 Certifications for Inventory Management Resumes
Certified in Planning and Inventory Management (CPIM): Offered by APICS, this designation focuses on demand, supply, distribution, and technology in inventory management, making it valuable for inventory specialists.
Certified Inventory Optimization Professional (CIOP): This sought-after credential demonstrates expertise in supply chain management and inventory processes, giving you a competitive advantage in the industry.
Certified Supply Chain Professional (CSCP): A globally recognized credential, this certification covers various aspects of supply chain management, including demand forecasting and inventory control.
Certified Professional in Supplier Diversity (CPSD): Ideal for professionals who manage supplier relationships and sourcing strategies, the CPSD designation recognizes expertise in leveraging diverse suppliers to promote innovation and minimize expenses.
OSHA Forklift Certification: Valuable for warehouse workers involved in inventory management, this certification validates your ability to safely and effectively operate a forklift.
Remember these skills, especially technical skills, and certifications, when writing your resume so that you can highlight your top qualifications for whatever inventory management position you apply to. Just remember to choose the most relevant skills and certifications related to the job.
Here's What People Are Saying About Us
10 Tips For Writing An Inventory Management Resume
Embed Industry-Specific Keywords: Include keywords from the job description throughout your resume to improve its visibility in ATSs.
Highlight Relevant Software: Emphasize your proficiency in inventory control software programs and tools like SAP, Oracle, and WMSs and provide specific examples of how you used these tools to achieve tangible results in past positions.
Include Professional Memberships: If you're a member of industry-related bodies like the Association for Supply Chain Management (ASCM), include them in a separate custom section in your resume.
Avoid Clutter: Keep your layout clean and well-organized, with ample margins, so the document is easy on the eyes.
Tailor Your Skills: Don't include a laundry list of every competency you possess in your resume. Rather, only highlight hard, soft, and technical skills that are 100% relevant to the job you're applying for.
Stick to an Appropriate Length: As a general rule, your document shouldn't exceed one page, but if you're an experienced candidate crafting a senior inventory control manager or inventory executive resume, you can write up to two pages.
Proofread and Edit: Review your document carefully before you submit it to ensure it's free from typos, grammatical errors, and formatting inconsistencies. Play it safe and also seek feedback from someone you trust – a fresh pair of eyes might catch an issue you've missed.
View Similar Resume Examples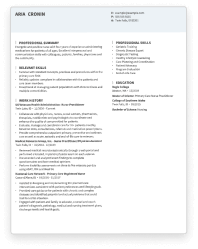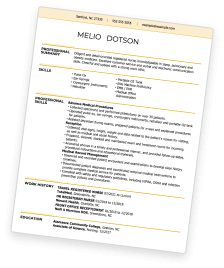 Save Time With Hloom's Resume Builder
Key Takeaways
Never submit a generic resume – always tailor your content to the specific job you're applying for so employers can see why you are a perfect fit for the position.

Use action- and achievement-oriented language to make your resume more dynamic and communicate that you're a proactive employee who's made an impact in previous roles.

Highlight relevant hard skills like data analysis, supplier management, and demand forecasting, and balance them with pertinent soft skills like attention to detail and teamwork to show you're a well-rounded candidate.

Showcase your ability to stay ahead of technology advancements by emphasizing your proficiency in specific inventory management software systems and tools.

Elevate your resume by including a custom section (over and above the primary sections for contact information, resume summary or objective, work history, skills, and education) for industry-relevant certifications, like CPIM and CIOP.
Save Time With Hloom's Cover Letter Builder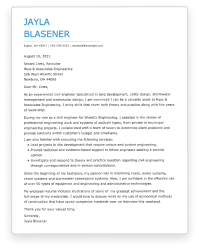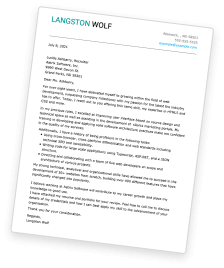 Inventory Management FAQ
Updated: October 20, 2023
Tailor your inventory management resume by carefully analyzing the job description to identify the skills, attributes, and qualifications the employer is seeking. Customize each section of your resume to emphasize those qualifications. Also, consider using industry-specific keywords found in the job description to further customize your resume and optimize it for ATSs.
Unless you have a rich history of work behind you, your resume should be no longer than
one page
. If you have extensive experience and many achievements, it's acceptable to create a two-page resume. However, even then, it's important to prioritize brevity and relevance. Ensure that every piece of information included directly supports your candidacy for the specific job.
Top inventory management resume skills include data analysis, supplier management, budgeting, production planning, quality control, and sales forecasting. Familiarity with inventory management software and technology is typically important too. Alongside hard skills, employers in the field also value soft skills like critical thinking, attention to detail, communication, and problem-solving as they enhance productivity and are critical for success in the industry.
The most obvious place to highlight inventory control skills on your resume is in your dedicated skills section. List them using bullet points so they can be easily scanned and identified by hiring managers. You should also mention two or three of your most notable skills in your resume summary or objective. The third place to showcase skills is in your work history bullet points. Here, you can illustrate how you applied your inventory control skills in previous roles to achieve specific results that added value to the company.
It might not always be mandatory to include a cover letter, but it's certainly recommended. A well-crafted cover letter allows you to convey your motivation for applying, highlight qualifications not covered in your resume, and express your genuine interest in the position and the company. Even if the job application instructions don't mention a cover letter, you should still write one to set yourself apart and boost your chances of securing the position.