Featured In:
Table of Contents
Here are more resources that can help you
Inventory managers supervise the stock of warehouses to ensure efficient supply for consumers. You'll need to showcase skills like budget control, supply tracking, customer service and more. To help you with this task, we've created a resume writing guide with practical examples so you can articulate your knowledge as effectively as possible.
Inventory Manager Resume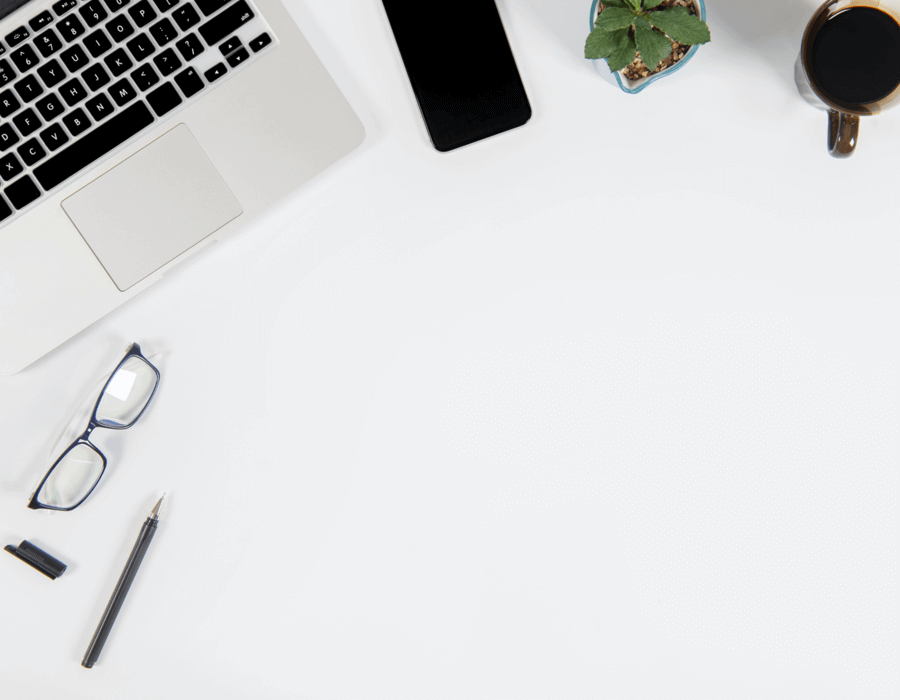 Inventory Manager Resume
Refer to the example above to familiarize yourself with what an inventory manager's resume should look like and the essential sections that should make up your resume:

Contact information with your name, phone number, email address and the city and state of residence.
An opening statement detailing your professional qualifications.
A reverse-chronologically ordered work history section.
Skills section with a list of your top soft, hard and technical skills.
Education section to showcase your academic background.
Optional custom sections for certifications, licenses or awards.
Free Downloadable Resume Templates
Proficient

Ready for More
Prepare to Write Your Resume
Preparation is key to crafting the perfect resume. Having your past records at hand makes the whole process a lot easier, giving you time to get creative and stand out from the rest of your peers. Follow the provided tips below to be as prepared as possible to write your resume:
Read your preferred role's description and requirements in the job description. Companies usually list the skills and experience they expect from their ideal candidate. Incorporate these keywords into your professional summary or skills section to increase your chances of getting hired.
Search for notable tasks and achievements from previous work and academic documents. What might've seemed insignificant at the time, might end up being beneficial for your current job search. Collect accomplishments from performance reviews that you can quantify, such as percentage increases in productivity, number of pallets of supplies you restocked daily, etc.
Know your audience before writing your resume. Some offices assign hiring firms with the task of weeding through resumes. They use software like the applicant tracking systems (ATS) to scan your resume for font inconsistencies, spelling and grammatical errors. Some ATS also detect overused attributes like "very hardworking" and "inclined to encourage teamwork."
Browse through resume examples to get a realistic view of resumes. These examples offer perspective by showcasing a standard candidate's resume, helping you decide ways to structure and format your resume.
Choose the Right Resume Format
All resumes are categorized under three formats; chronological, functional and combination. Each formats caters to individuals based on their work experience and overall capabilities. Choosing a suitable layout boils down to what you aim to highlight on your resume.
An inventory manager that's spent over 10 years in the industry should go for a chronological format to showcase their long career in the work history section.
An entry-level candidate, or an applicant with career gaps, equipped with the skills and knowledge to thrive as an inventory manager would benefit from the skills-based functional format.
Midlevel experienced stockers or warehouse workers applying for a more senior role as inventory manager should use a combination format to display their past work experiences and new and transferable skills required for their current position.
Learn more about these formats by heading to our resume formats guide. Make a more informed choice before you start writing your resume.
Chronological

Functional

Combination
How to Write Your Resume With Examples
All five main sections of the resume are essential. Each section should present the most valuable information about the candidate's competency while remaining concise. You'll be able to achieve this and more with the help of our resume-writing guide.
1. Summarize your career in the opening statement.
A resume's opening statement is a quick summary of all your top skills and abilities required to function well at the job. This statement is structured using either a career objective or summary statement strategy. A career objective approach relays your career aspirations and passion for the job. A summary statement approach highlights your previous experience and skills to reflect a specific role's requirements.
An experienced inventory manager should use a summary statement as recruiters primarily look for a high level of expertise in the subject matter. Below are examples of poor and good summary statements to compare:
Poor example:
"I am a competent inventory manager with the required skills to handle a team of warehouse workers. I have a few years of experience in the field and know how to manage the stock supply."
The example above vaguely describes the candidate's work-related skills, failing to verify their capabilities.
Good example:
"Versatile inventory manager equipped with knowledge of warehouse operations, clerical tasks and supply chain management. Bringing over seven years of expertise in smoothly managing the stock flow and business administration. Adept at critical thinking and time management."
This summary statement improves on the errors of the previous example by mentioning the crucial skills required for the job and incorporating the number of years worked in the industry.
If you'd prefer the career objective approach, follow these tips to ace your career objective statement:
Include experiences from your degree, internship or workplace to prove you have some practical knowledge as an inventory manager.
Avoid listing basic goals like "I wish to work as a manager" or "willingness to learn more about inventory management." Instead, get specific by describing the skills you wish to attain.
Mention certifications and accolades relevant to your job.
For better reference, go through the following career objective example:
"Adaptable inventory specialist skilled at leading employees to meet the required goals. Adept at creating malleable processes to handle employee scheduling and daily planning. Eager to expand my business administration and customer servicing skills."
2. Categorize your skills.
Every resume has one skills section with six to eight of the candidate's top skills. A simple bulleted list of skills is sufficient for a chronological or a combination resume. However, a functional format requires a more detailed and descriptive skill section to highlight the candidate's capabilities properly. This is where an expanded skill section comes into play.
A functional skills section consists of three core skills followed by three to four bullet points describing tasks and achievements accomplished with the help of their skill.
Below stated is an example entry regarding the social skills of an inventory manager:
Skills
Staff Management
Trained recruits and existing employees on the various new inventory procedures and processes to increase work efficiency.
Overlooked the entire staff's compliance with inventory and financial regulations with the operation manager's help.
Collaborated with warehouse management and sales teams on new logistics plan to decrease out-of-stock materials and late deliveries by 45%.
This section describes instances where the candidate used their staff management skills to succeed in his role as inventory management independent of the workplace.
When selecting your skills, you must have a varied skill set that shows you can take on multiple job areas. Check out our examples of soft, hard and technical skills catered explicitly to an inventory manager role below:
Soft skills are a set of social and personal attributes that define individuals' interaction with their work and co-workers. Soft skills you should have as an inventory manager are:
Communication
Critical thinking
Organization
Leadership
Attention to detail
Prioritization
Delegation
Problem-solving
Flexibility
Reliability
Hard skills are the knowledge you have of a particular job's tasks. You acquire these skills through education, training or work experience. An inventory manager should learn the following hard skills:
Supervision
Development and updating of inventory tracking systems
Inventory and supply management
Warehouse organization
Stock shortage prevention procedures
Records management
Stock forecasting
Daily stock analysis
Staff training
Customer care management
Technical skills are your understanding of the various software and tools that help you complete your regular job tasks. Some necessary skills for an inventory manager are:
Proficiency in warehouse management software, i.e., Infor WMS, Oracle NetSuite, Deposco Warehouse.
Expertise in MS Office, i.e., Word, Excel.
Specialization in inventory management system software, i.e., Orderhive, Megaventory, Zoho Inventory.
Advanced understanding of database management software, i.e., Oracle RDBMS, My SQL.
Adept at inventory forecasting software, i.e., Streamline, SAP Integrated Business Planning, Blue Yonder Demand Planning
Get access to more job-related skills using our Resume Builder. We even write the resume for you with pre-written content for any job profile you choose — you'll finish writing your resume in no time!
3. Outline your work history.
Your work history section should include a list of all the roles you've had during your career in inventory management. A work history entry consists of the job's title, company name, location and dates of employment. These entries are organized in reverse-chronological order, starting with the individual's most recent job.
Following each work entry are a few bullet points listing the work achievements of the candidate. These are the notable accomplishments that comprise their overall experience in the office.
Let's look at two example entries for an inventory management position:
Poor example:
Work History
December 2016 - Current
Inventory Manager | McDonald's | Covington, KY
Managed inventory tracking and noted items to reorder.
Looked after inventory control needs.
Trained new employees about the inventory system.
The absence of quantifiable achievements or distinguishing work experiences makes this entry sound bland and generic.
Good example:
Work History
December 2016 - Current
Inventory Manager | McDonald's | Covington, KY
Track inventory list of over 1500 records daily, conducted cycle counts and resolved issues to maintain accuracy.
Set up a centralized inventory control and purchasing program for the branch and sync it with other franchise locations to maintain an overall record.
Created plans based on sales forecasts, product trends and historical usage using SAP Integrated Business Planning.
The example above improves the previous entry's mistakes by including skills and numeric figures to describe the candidate's work achievements.
Follow these tips to create a more robust work history section:
Add relevant figures and percentages to your achievements, like the warehouse inventory you controlled or the number of people you managed.
Instead of mentioning generic tasks that could apply to any inventory manager applicant, highlight personal achievements that display sizable contributions to the company.
Include one or two skills when describing how you achieved specific accomplishments to add more value to this section.
4. Wrap up with your education, contact information and custom sections.
Education
This section contains details about your academics, such as the title of the degree, graduation year, school and location. Individuals with a high school degree or a GED should avoid mentioning their graduation year to prevent hiring bias.
To become an inventory manager, you can do with an associate degree in finance, business or management. Candidates without a formal degree can also apply for an inventory manager role, but they need to have substantial years of experience working in a warehouse. You can also complement your years of work experience with certifications and online programs that validate your inventory management skill set.
Certifications, Licenses and Custom Sections
Once you've made sure you have the five main resume sections: contact information, professional summary, work history, skills and education, you can further personalize your resume by adding custom sections. If you've completed more than two certifications, have a professional license or can boast multiple professional awards, consider adding a custom section to house these accomplishments.
New and experienced inventory manager candidates can benefit from a course certification on their resumes. It shows their knowledge and willingness to work in the position.
A few certifications we recommend getting for an inventory manager are:
Certified in Planning and Inventory Management
With this certification, you'll be able to manage any disruptions in the stock flow, anticipate variations in demand and effectively assess the supply chain risk.
Certified Manager Certification
This credential certifies you to properly manage a team of individuals working toward the same goal.
Certified Supply Chain Professional
Managing a supply chain requires technical knowledge and practical strategies to maintain it. This certification displays your understanding of the emerging technologies and the new concepts and strategies needed to handle the supply chain.
Certified in Security Supervision and Management (CSSM)
Learn about successfully managing employees and reducing liability by improving interpersonal relationships with your team and more by enrolling in this program
The following courses will improve your ability to manage people and inventory:
Supply Chain Management Specialization
Inventory Analytics
Distribution and Warehouse Management Course
Strategic Leadership and Management Specialization
Business Foundations
Dedicate an area of the resume to mention your contact information. This section should include your full name, phone number, current location and email.
Free Downloadable Resume Templates for Inventory Managers
Download the templates below for free and edit them using any word processing software. Choose a template that is to your best liking and use the Hloom Pro Tips to fill in your resume sections accurately!
FAQ
Updated: June 09, 2022
What are the top three skills of an inventory manager?
An inventory manager has to manage the supply chain and forecast stocks to avoid inventory shortages. They're also responsible for training new employees and supervising existing warehouse workers. The three essential skills to help you function better in this role are excellent written and verbal communication skills, effective problem-solving and great attention to detail.
How can an inventory manager stand out?
Performing the daily tasks of recording incoming and outgoing stocks and searching for any discrepancies in the inventory are enough to function as an inventory manager. But, predicting stock shortages and making preventive measures by analyzing the data will surely make you stand out.
What is a good objective statement for an inventory manager?
Showcasing your capabilities and past experiences, along with your career goals and aspirations, are what make an objective statement great. An example objective statement for an inventory manager would say, "Adept at creating inventory control plans using Infor WMS and Oracle NetSuite. Eager to learn forecasting techniques and strategies to prevent a stock shortage."