Featured In:
Table of Contents
Here are more resources that can help you
Stockers are responsible for putting the products on display in stores and supermarkets, arranging them according to the ongoing trends. They also interact with customers, solving their product and store-related inquiries. To help you highlight all this in your resume, we've created an easy-to-follow guide filled with practical examples and sample resumes.
Stocker Resume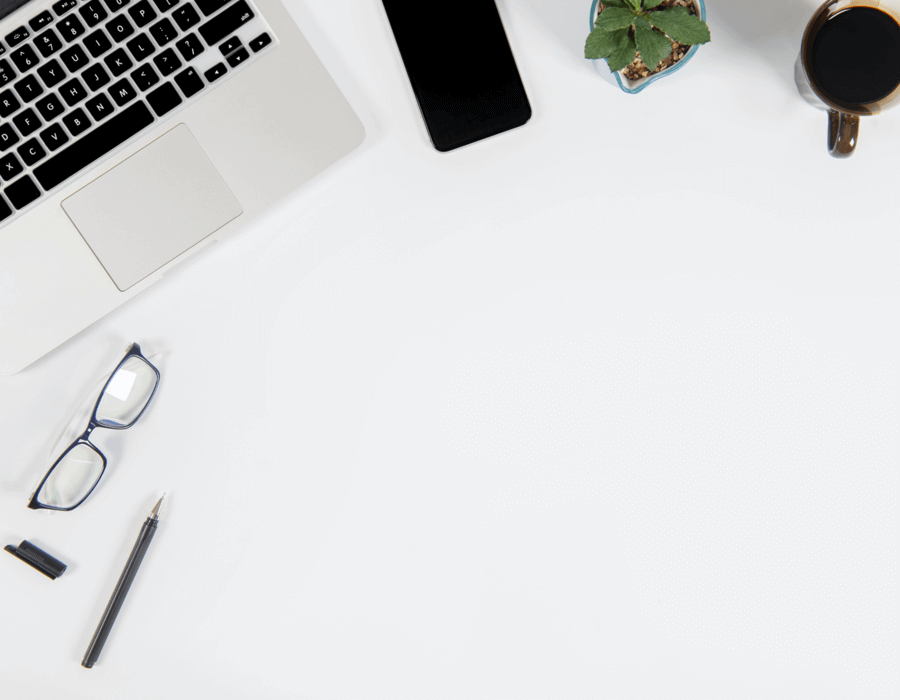 Stocker Resume
Refer to the stocker resume example above and look at the contents of each section. All resumes must include the following:

A straightforward personal information section with full name, phone number, professional email address and city and state where the candidate is located.
An introductory statement, a summary or objective statement, highlighting the candidate's competency for the job.
Past employment records stated in reverse chronological order.
Quantifiable work tasks and achievements.
A skills section with a list of soft, hard and technical skills.
An education section listing the institution's name, degree and location details.
A custom section displaying work-related licenses and certifications.
Free Downloadable Resume Templates
Packed Classic

Performance
Prepare to Write Your Resume
Before you start writing your resume, make sure you have all the necessary data and documents on hand. Use the following tips as a preparation checklist to make sure you're ready to work on your resume:
Read job descriptions and go through the role requirements for the position you desire. Take note of the skills and specific keywords they use, and try to incorporate them into your resume.
Recalling your work achievements from memory might not be the most reliable method. Gather all your past employment and education documents. These records help you with quantifiable accomplishments, proving your accolades.
Stay updated on the current applicant tracking systems (ATS) used to scan resumes. These applications are developed for the sole purpose of thoroughly checking your resume for spelling mistakes, grammatical errors and language inconsistencies. Very few systems read acronyms as errors, so make sure to use full terms along with the abbreviation, such as Computer Service Technician (CST).
Search the resume examples for your desired role. By going through an average candidate's resume, you can assess where you stand and can make any improvements to your own, if necessary.
Choose the Right Resume Format
Resume formats act as layouts that serve the candidate's needs. All resume structures fall under chronological, functional or combination formats. These layouts are divided based on the candidate's capabilities.
A chronological format is the most recommended among the three as it highlights the candidate's work experience in detail. Individuals with over 10 years of work history use this format.
A functional resume displays the candidate's skill set, describing it informatively to mask their lack of work history. Recent graduates, individuals with less than three years of experience or applicants looking to reenter the workforce will find this format helpful in their job search.
A combination resume combines the two formats by displaying both the skills and work history of the candidate descriptively. Individuals with over three years of experience or those looking to change industries can use this layout.
Read up more on these formats by heading to our resume formats guide.
Chronological

Functional

Combination
How to Write Your Resume With Examples
Now that you've collected all your job-related data, it's time to make it appealing. With our resume-writing guide, you can frame your skills and achievements to craft an interview-ready resume and grab the recruiter's attention.
1. Define your goals in your career objective.
Your resume's professional summary uses either a summary statement or a career objective strategy. A summary statement approach highlights the candidate's professional experience to prove their competency for the job. A career objective statement uses the candidate's career aspirations to showcase their willingness to learn and grow in the position.
Candidates seeking a stocker role should use a career objective approach as this position doesn't require many years of experience. They can use this opportunity to display their knowledge of the field and their future goals in the industry.
Let's look at examples of career objectives for candidates seeking a stocker role.
Poor example:
"I am a recent graduate looking for a stocker position in your store. I have good communication skills and am looking to learn how to interact with customers properly."
The example above describes the skills required for the job but fails to provide any instance or accomplishment to prove their capabilities.
Good example:
"Efficient worker capable of smoothly handling shipment evaluation and customer care management. Experience in providing customer satisfaction in a fast-paced environment working as a cashier in a local supermarket. Eager to expand knowledge in cataloging fashion products according to the latest market trends."
The career objective above improves on the earlier example's mistakes by:
Being concisely informative about their skill set.
Showcasing recent job-related experience gained from working in a different role.
Being clear with their intentions from the job.
If you have a long work history filled with delectable achievements, use a summary statement approach and refer to the following tips:
State at least one quantifiable achievement, like the stock you move around daily or the size of the inventory you handle.
Mention the soft and technical skills used in the tasks you accomplished.
Be specific with your tasks instead of generalizing them.
Go through the summary statement example below and decide which approach suits you best:
"Resourceful stocker bringing over seven years of experience contributing up to $12,000 in sales monthly. Adept at using trucks and pallets to unload merchandise in their respective departments. Experienced in dealing with customers' needs and helping them with product information and store regulations."
2. Distribute your skills to every section of the resume.
A standard skills section consists of six to eight of the individual's top job-relevant skills. This list is usually placed next to or below the work history section in a chronological format.
A combination resume has an additional skills section called the summary of qualifications. It contains two to three statements describing the candidate's ability and competence to perform well at the job.
A functional format has an expanded skills section that comprises detailed entries of the candidate's essential skills. Each entry has the individual's achievements from various formal and informal experiences.
Look at the following example of a merchandising entry from a stocker's resume:
Skills
Merchandising
Updated the signs and price tags of over 150 products every month for promotional strategies.
Followed the appropriate stock rotation processes to remove outdated items from shelves.
Restocked 40 shelves on upfront display with new and trending merchandise.
The expanded skill entry above highlights accomplishments from possibly different part-time jobs and internships but arranges it under one heading, making it seem coherent.
Ensure your soft, hard and technical skills are scattered throughout the resume. Make sure you don't repeat while mentioning them in other areas of the resume. To help you out, we collated the top skills for a stocker job profile from each category.
The attributes that define your work style and sociability are called soft skills. Below you can find a few soft skills required for a stocker role:
Verbal and written communication
Organization
Attention to detail
Anticipate customer needs
Empathy
Prioritization
Flexibility
Adaptability
Problem-solving
Physical endurance
Hard skills are the work related tasks that are usually learned on the job. A stocker must have the following hard skills:
Stocking and replenishing
Logistics handling
Product handling and transportation
Product knowledge
Equipment monitoring
Product labeling
Database management
Calendar management
Scheduling
Inventory stock management
Technical skills are derived from the knowledge of the tools, devices and applications required to work efficiently. The recommended tools to learn for a stocker are:
Expertise in MS Office, i.e., Word, Excel.
Operation of package scanning tools, i.e., RFID Scanner, Barcode Scanner.
Basic knowledge of database management software, i.e., MongoDB.
Adept at inventory management software, i.e., Megaventory, Zoho Inventory.
Operation of forklifts, pallets and other transport machinery.
Find more job-specific skills using our Resume Builder. You can customize your resume with over a dozen templates to choose from our selection. Use the writing tips provided in each template to craft your ideal resume!
3. Display your work experiences in reverse-chronological order.
The work history section of your resume lists your past employment records in reverse chronological order. Each work entry starts with the job title, time of employment, dates, company name and branch location. This is followed by a few lines detailing your work accolades. These are the notable tasks and accomplishments that display you as an asset to the company.
Refer to the following comparison of a poor and good work history entry:
Poor example:
Work History
January 2019 - Current
Stocker | Staples | Reno, NV
Stocked the shelves with the assigned products.
Solved the customers' product related queries.
Labeled new products with price tags.
This entry blandly states the daily chores of every stocker. Not mentioning any personal work instances makes this work entry unimpressive.
Good example:
Work History
January 2019 - Current
Stocker | Staples | Reno, NV
Monitored over 30 product shipments and cross-checked quantities against the invoices.
Realigned the merchandise to give the shelves a more professional appeal, increasing product sales by 10%.
Moved over 15 loaded shipments every quarter-day using a forklift.
The use of quantifiable achievements in the example above makes the recruiter assess your capabilities with provable metrics.
Follow the tips below to create a more robust and appealing work history entry:
List quantifiable achievements when describing tasks that require a specific skill set. This backs the skills you mentioned with figures, making it easier to evaluate your capabilities.
Clearly state all the steps you took to complete a task instead of compressing the chore to a generic statement.
Incorporate keywords from the job descriptions and requirements for the role.
4. Wrap up with your education, contact information and custom sections.
Education
Fill this section with entries stating the standard degree details such as the degree title, graduation dates, institution name and location. A stocker doesn't need to get a college degree to work. Having a high school diploma or a GED is enough to get hired for the job.
Certifications, Licenses and Custom Sections
While you don't need a lot of formal education for a stocker role, certifications in the industry will help you climb up the ladder faster, ensuring a higher position with fewer years of experience.
Here are a few certifications that can benefit you as a stocker:
OSHA Safety & Health Fundamentals Certificate
This certification deems you Occupational Safety and Health Administration (OSHA) certified to work in the store.
Individual Forklift Certification
This license to operate a forklift will grant you the official rights to safely handle the vehicle.
Certified in Logistics, Transportation and Distribution (CLTD)
This credential proves you have an in-depth understanding of a warehouse's logistics and transportation operations.
Facility Assessment & Certification Program
Get a better understanding of the core warehouse functions with this certification.
Take the courses below to expand your knowledge beyond the role of a stocker:
Supply Chain Principles
Strategic Leadership and Management Specialization
Distribution and Warehouse Management Course
Inventory Analytics
Business Foundations
Contact Information
Dedicate a section of your resume for your personal information. This area should have your full name, phone number, professional email address and the state and city you're currently residing in.
Free Downloadable Resume Templates for Stockers
Browse through the following stocker templates and download the ones that suit the contents of your resume. Insert your data by editing the templates using the word processing software of your choice.
FAQ
Updated: June 06, 2022
What are the top three skills of a stocker?
A stocker is responsible for placing items on store shelves. They must have a keen eye for merchandising and displaying attractive products. So, the top three skills required as a stocker are excellent organization skills, sharp attention to detail and good communication skills to help out inquiring customers.
How can a stocker stand out?
A stocker equipped with excellent scheduling skills and a knack for organizing stuff will perform well on the job. Using your communication skills and extensive product knowledge to help customers will help you stand out.
What is a good objective statement for a stocker?
A stocker using an objective approach in their opening statement must clearly state their goals and aspirations from their career. Mentioning job experiences will improve your objective statement, even if they are part-time, unpaid or even informal employment. An example of this would be, "Gathered extensive knowledge of the store products to help with customer queries. Keen to learn the merchandising strategies needed to highlight special sales or on-demand products."