Featured In:
Table of Contents
Here are more resources that can help you
Warehouse associates are necessary to keep a manual track of the warehouse inventory. They need to have sharp attention to detail while doing repetitive tasks. Employers look for these properties in a candidate's resume, so we've created a resume-writing guide to ensure you hit all the right marks.
Warehouse Associate Resume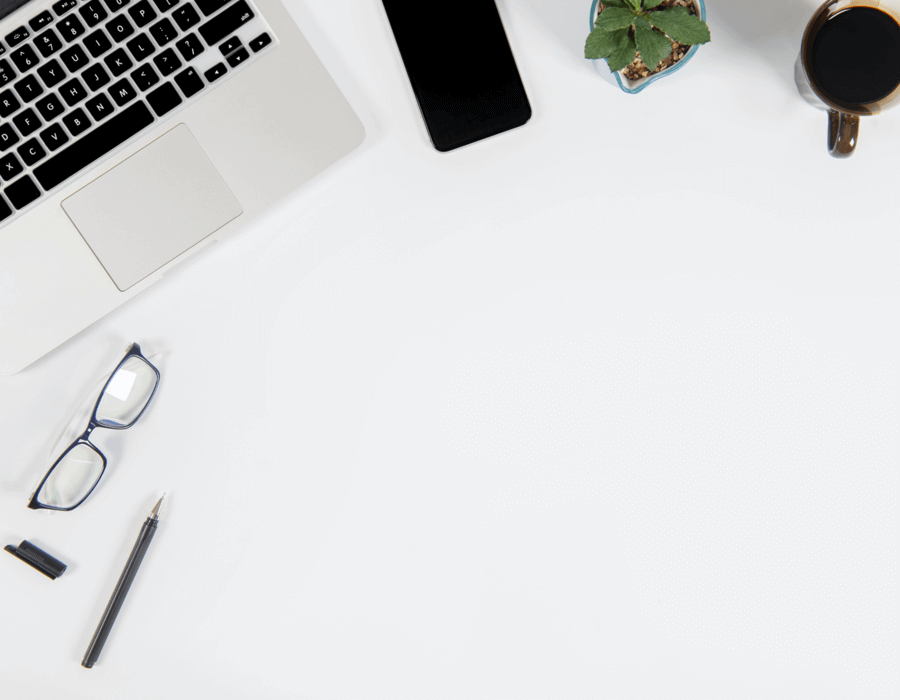 Warehouse Associate Resume
The resume above is a classic example of a warehouse associate's resume. You can use it as a starting point when writing your own.

Make sure you include these in your resume:

Standard contact information, including your name, phone number, email and city and state of residence.
A concise career objective or summary statement.
Work history section stating your previous employment experiences.
A list of soft, hard and technical skills.
Education section for your academic background.
Optional custom sections for certifications and licenses related to your job profile.
Free Downloadable Resume Templates
Self Assessment

Simple Red
Prepare to Write Your Resume
Writing a resume involves curating a lot of information and being informed on the latest resume-industry trends. With the following tips, we hope you can prepare and gather all the data you need to build your resume:
Study the job posting with close attention. You should be determining if you possess the majority of the job requirements in order to apply. Make a note of skills and keywords that relate to your experience as a warehouse associate so you can include them on your resume.
Search through old employment and academic records for necessary information like degree names, schools you attended and graduation dates. You may even find important achievements you've forgotten over the years in the search. Look for quantifiable information to support your claims, for example, the amount of merchandise you handled daily or any percentage increases in productivity.
Research your audience. Recruiters are known to nitpick at minor errors made on your resume. They check for grammatical errors, font inconsistencies and misspellings to assess your capabilities. Use a trusted spell-checker or get help from a friend that can review your resume and fix any errors in the content.
Employers also use an applicant tracking system (ATS) to filter out low-scoring resumes. Things that can make your resume receive a bad score is using unnecessary keywords like "team player" or "hard worker," using hard-to-read elaborate fonts or complicated resume layouts.
Check out resume examples for your desired role to understand how your final document should look. Sample resumes offer real-life scenarios of warehouse associates from which you can draw inspiration when writing your resume.
Choose the Right Resume Format
Every resume follows one of three formats: chronological, functional or combination. These formats provide a layout for your resume based on what the candidate wishes to highlight. Each resume format showcases your strengths and downplays your weakness, which will differ depending on the type of candidate you are.
The chronological format showcases your accomplishments in the work history section, so warehouse associates with over 10 years of experience will benefit from this resume.
The functional format focuses on your skills section to mask your lack of work history. This format is beneficial for entry-level candidates, applicants looking to reenter the workforce and recent graduates who are just getting into working as warehouse associates.
The combination format equally focuses on the skills and work history, which is great for career changers or individuals applying for a promotion that want to prove they excel in all job areas.
Learn which resume is appropriate for you and how to build one on our resume formats guide.
Chronological

Functional

Combination
How to Write Your Resume With Examples
There is a lot to cover when writing a resume, making it seem like a daunting task before you even start working on it. To ease you into the process, we've created a simple guide paired with practical examples, so you can get to finishing your resume in no time.
1. Choose an opening statement strategy.
Your resume should open with a brief paragraph describing your top qualifications. It should be concise and informative and follow two approaches: the career objective and the summary statement. A career objective states the candidate's professional goals and aspirations. A summary statement gives a more direct overview of your skills and experiences related to the position.
For most cases, the summary statement is the best approach for your resume since it directly answers the employer's requirements. However, let's assume you don't have much formal experience in a warehouse but are applying for an entry-level position as a warehouse associate. Let's check out a couple of examples of a career objective, so you can learn how to create one.
Poor example:
"I am eagerly looking for a warehouse associate role in your company. I have the qualifications to perform well at the job and possess the willingness to learn if faced with any hardship."
The example above doesn't display any knowledge of the roles' tasks, so the employer can't determine whether they have the skills to succeed.
Good example:
"Resourceful warehouse associate with an in-depth knowledge of product shipping operations. Experience handling the inventory management of a bodega store for a year. Looking to learn the procedures of handling records for a bigger warehouse and expand my leadership and managerial skills."
This candidate improves their career objective by establishing they've had other professional experiences where they've acquired relevant skills for the warehouse associate position, such as inventory management and product shipping operations.
A summary statement can come in handy for more experienced candidates. If you choose to use that approach, remember to include the following:
Mention quantifiable achievements like the number of shipments you packed every day.
Incorporate keywords from job descriptions.
Keep the description of your skills and experiences concise.
Use this warehouse associate resume example as a reference when writing yours:
"Reliable warehouse associate with expertise in performance optimization and team building. Experienced in overseeing storehouse operations for over eight years while following the OSHA safety standards. Well-versed with the supply chain management and inventory management operations."
2. Select and categorize your skills.
The skills section is a pillar of your resume since it provides employers with keywords that summarize your expertise for the job.
A chronological format, primarily based on the candidate's work experiences, can suffice with a single listed skills section. But a functional format emphasizes the individual's skill set, which is why an expanded skills section is required.
An expanded skills section takes the top three skills and pairs them with descriptions of accomplishments that reflect each individual skill. For example, check out this functional skills section entry for "logistics."
Skills
Logistics
Helped in logistics operations, including shipment transportation and package retrieval for over 110 food products daily.
Assisted in negotiation with five different freight companies to decrease transportation costs and provided them with contracts, increasing cost savings by 30%.
Conducted comprehensive research to track shipping and packaging errors.
The entry above succinctly details all the candidate's accomplishments regarding their logistics skills and experience.
You should never repeat skills across your sections when selecting your resume skills. To have a diverse skill set, make sure you have a balanced mix of all skills categories.
Soft Skills are innate abilities that help you interact with co-workers and perform your job efficiently. Some key soft skills for a warehouse associate are:
Organization
Written and verbal communication
Logical reasoning
Time management
Physical endurance
Punctuality
Attention to detail
Patience
Leadership
Adaptability
Hard skills describe the knowledge you acquired through education or training related to a specific job or industry. Essential hard skills a warehouse associate needs are:
Logistics handling
Supply chain management
Transaction management
Database management
Product handling and transportation
Shipping procedures
Freight operation
Inventory stock management
Product tracking and monitoring
Shipment record management
Technical skills define your ability to use the digital tools and software your daily tasks require. For example, a warehouse associate would have the following skills:
Expertise in MS Office, i.e., Word, Excel, Outlook.
Proficiency in warehouse management software, i.e., Unicommerce, Oracle NetSuite, Infor WMS.
Understanding different conveyor machinery, i.e., Belt Conveyor, Chain Conveyor, Spiral Conveyor.
Operation of forklift, hand trucks and other warehouse transport machinery.
Advanced knowledge of database management software, i.e., Oracle RDBMS.
Head over to our Resume Builder to get more job-specific tips and skills for your warehouse associate resume. Use our online tool to choose from a ton of resume templates and access our writing tips and pre-written content catered to any job profile you pick!
3. Outline your work history.
You should list your professional experiences in reverse chronological order in the work history section. First, mention your current or most recent job and work your way to your first position relevant to your warehouse associate career.
A standard work history entry consists of your job title, company name, work location and dates of employment. In chronological and combination resumes, each entry is followed by three to four bullet points describing your workplace achievements.
Let's compare these poor and good examples of a work history entry:
Poor example:
Work History
March 2020 - Current
Warehouse Associate | Target | Springfield, MO
Received and loaded packages from trucks.
Organized the products on the shelves.
Closely inspected multiple packages.
This entry states the everyday tasks of a warehouse associate but doesn't showcase the candidate's unique accomplishments and skills.
Good example:
Work History
March 2020 - Current
Warehouse Associate | Target | Springfield, MO
Processed shipments by scanning their contents and updating them to the system using ShipHero.
Replenished shelves with products every day according to the provided instruction.
Streamlined inspection processes and package processing, leading to a 55% productivity increase for a 10-person team.
This work entry provides a more descriptive overview of the candidate's achievements. It complements them with skills such as their proficiency with ShipHero and a quantifiable figure that legitimizes their claims.
Make use of the following tips to improve your overall work history section:
Avoid listing basic job tasks. Instead, use this opportunity to showcase skills and unique achievements that benefit the company.
Mention accomplishments that you can back with figures. Including the number of people you worked with or measuring your impact at work will give the recruiters a better assessment of your capabilities.
Tailor this section to the specific role by including keywords from the job description and choosing achievements that are relevant to the desired position.
4. Wrap up with your education, contact information and custom sections.
Education
This section consists of a list of your academic achievements, so for each degree or diploma, you will mention the school you attended, its location and graduation year.
A warehouse associate doesn't need to have a college degree or any other specialization to find work but they must have graduated high school or hold a GED.
A warehouse associate can climb the ladder to become a manager in the establishment but this would require some business certifications to acquire the credentials and knowledge.
Certifications, Licenses and Custom Sections
If you lack a robust education section, you can add custom sections to list relevant licenses or certifications.
A few certifications beneficial to a warehouse associate are as follows:
OSHA Safety & Health Fundamentals Certificate
With this program, you will be well versed in occupational safety and health policies to reduce accidents in the workplace.
Certified in Logistics, Transportation and Distribution (CLTD)
Authorized by the Association for Supply Chain Management, this credential validates your understanding of inventory and warehouse management.
Facility Assessment & Certification Program
This certification proves your overall capabilities to perform the core warehousing functions.
Individual Forklift Certification
This credential will grant you a forklift license for three years to enable you to operate it and use all its functions.
Take the courses listed below to perform better at your job:
Supply Chain Principles
Distribution and Warehouse Management Course
OSHA - Fire Safety
Strategic Leadership and Management Specialization
Business Foundations
At the top of your resume goes the contact information, which consists of your full name, phone number, email and the city and state of residence.
Free Downloadable Resume Templates for Warehouse Associates
You can use these free resume templates to build your resume from scratch. Simply download it, customize it on your preferred word processor and use the instructional tips to write your resume sections accurately.
FAQ
Updated: June 07, 2022
What are the top three skills of a warehouse associate?
The tasks of a warehouse associate generally consist of handling the inventory and maintaining records. In addition to this, they perform many other functions that require several skills. But the top three skills needed to complete the common everyday tasks are excellent organization skills, a proper understanding of the logistic operations of a warehouse and the physical endurance to transport boxes all day.
How can a warehouse associate stand out?
As mentioned previously, a warehouse associate is assigned many small tasks along with general inventory handling. Taking the initiative whenever necessary and stepping forward reflects your leadership skills which will catch the eye of your supervisor. Also, being punctual and orderly makes a huge difference.
What is a good objective statement for a warehouse associate?
A good objective statement combines your goals with your knowledge and experience in the field. An example objective statement for a warehouse associate would look like this, "Experienced in checking product records, creating daily reports and handling inventory transactions. Looking to implement these skills in a bigger workplace and aspiring to manage a team of workers." Letting the recruiter know your strengths and career aspirations builds trust in your capabilities to function on the job.