Featured In:
Table of Contents
Here are more resources that can help you
A warehouse manager is required to supervise the workers and associates handling the dispatching and storage of shipments. A manager's resume should reflect their leadership skills and provide instances where they trained recruits to increase efficiency. To help you create a warehouse manager resume, we've created an easy-to-follow writing guide paired with examples and resume templates.
Warehouse Manager Resume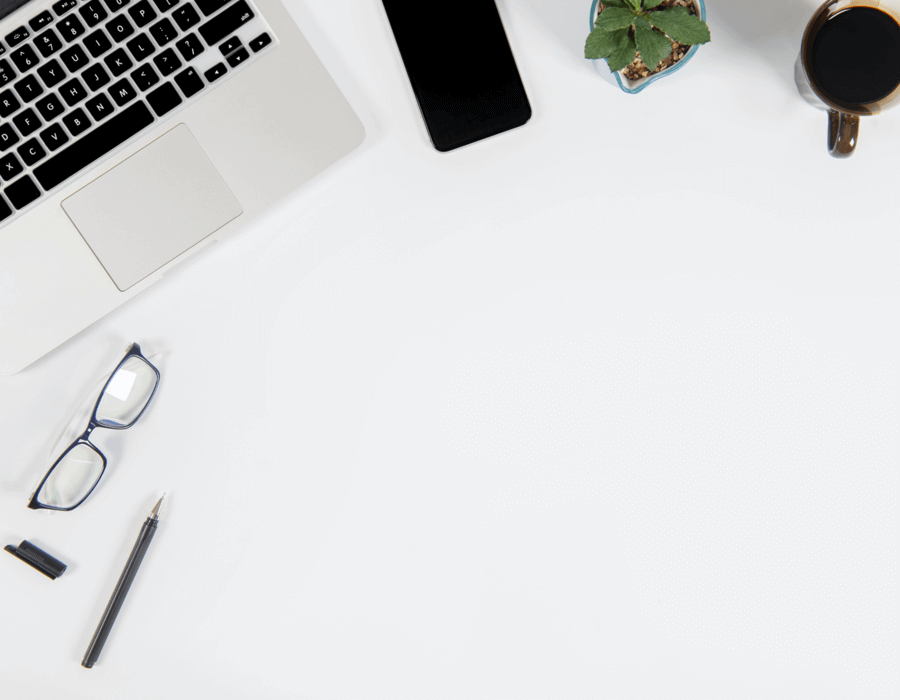 Warehouse Manager Resume
You can use this resume as a starting point to get familiar with the resume's required sections and the accomplishments and skills you should showcase for your preferred warehouse manager role.

As seen in the example above, include the following sections on your resume:

Standard contact information with your name, email, phone number and location.
Professional summary stating your qualifications or career goals.
Work history in reverse chronological order.
A section for soft, hard and technical skills.
Education section to list your academic achievements.
Optional custom sections for certifications, licenses, awards, etc.
Free Downloadable Resume Templates
Solid Segments

Subtle Creativity
Prepare to Write Your Resume
Crafting an interview-ready resume takes time and effort. However, you can simplify the resume-writing process by organizing all your professional information beforehand and preparing for the obstacles you will come across. Prep accordingly by following these pointers:
Browse through the job descriptions for your role and identify the required skills and experiences. Pick out these essential keywords and incorporate them into your resume whenever they apply.
Gather data such as relevant achievements and accolades from past academic and employment records. Have at least one quantifiable accomplishment from each workplace. This information will help you maximize and tailor your resume for a particular job.
Prepare for applicant tracking systems (ATS) to scan resumes for spelling mistakes, grammatical errors and font inconsistencies. Some advanced ATS detect overused keywords like "teamwork" and "innovative," so scratch them from your resume. The more mistakes you have, the lower the ATS will rank your resume and your candidacy for the position.
Make sure your resume has accurate and verifiable information. Keep a record of employment dates, graduation dates, promotions, certifications and license numbers on hand so you don't have to go back and forth between research and resume writing.
Employers might do a background check on you, so clean up and update your social media accounts. Provide a phone number where they can reach you and ensure your email address is not associated with any other company.
Reference resume examples for your desired job to visualize how an optimal resume looks. Sample resumes offer hypothetical scenarios for candidates like you, which help craft a good resume.
Choose the Right Resume Format
Resume formats provide a layout to start structuring your resume. They showcase your strengths and capabilities upfront while mitigating the impact of your shortcomings. The three types of resume formats you can use are chronological, functional and combination, and each caters to a particular group of candidates.
A chronological resume prioritizes the work history section; therefore, it's best for warehouse managers with a long and detailed work history spanning over 10 years.
Functionalresumes are ideal for candidates with little to no formal experience in warehouse jobs, or candidates looking to reenter the workforce, since it focuses on the skills you bring to the role instead of previous employment.
A combination resume equally displays the work history and skills, so if you're changing careers into warehouse management and want to prove you're competent, opt for this format.
Get a more detailed explanation of each format by checking out our resume formats guide.
Chronological

Functional

Combination
How to Write Your Resume with Examples
Follow these step-by-step instructions to learn everything about each section of a resume. This guide is equipped with practical examples and tips tailored for the warehouse manager position that will help you create an outstanding resume.
1. Open with a professional summary.
The resume's opening statement introduces the candidate's qualifications for the role. You can follow two approaches for this section: the career objective or the summary statement strategy.
A career objective insists on the candidate's goals and aspirations for the job and complements these with skills and qualifications acquired through education and experience. This approach is less common but works great for entry-level positions or applicants returning to the workforce after a long break.
The summary statement is the most trusted approach since it tailors the candidate's skills, experience and qualifications to the desired role. This strategy works well for all types of candidates.
As a warehouse manager, you should generally have plenty of experience and skills, meaning you want an approach that allows you to showcase your most relevant skills briefly. A summary statement is the best strategy for you.
Let's look at a comparison of two summary statements for a warehouse manager position:
Poor example:
"I am an experienced manager who has previously overseen the work of various teams assigned to me and achieved the goals the executive leadership established. I'm a strong leader, team player and problem solver."
This summary statement fails to mention the candidate's unique accomplishments as a warehouse manager and provides ambiguous qualities that don't demonstrate they're qualified for the position.
Good example:
"Seasoned warehouse manager, adept at overseeing internal operations, such as inventory and supply chain management. Bringing over six years of leadership expertise, recognized by executive leadership for maximizing performance by 45% by implementing new logistics and updating roles based on warehouse's needs."
The example above succeeds in its messaging by:
Stating specific achievements relevant to the job of a warehouse manager.
Mentioning the years of experience in the field.
Keeping the language concise and informative.
Entry-level job seekers with minimal experience can opt for a career objective. If you choose to do the same, here are a few tips to make the most out of it:
List experiences from your college internships or related part-time jobs.
Specify the areas you wish to improve in your work. Clearly describe your eagerness to learn.
Include the skills you've acquired and phrase them according to the role's description and requirements posted on job boards.
Check out the career objective example below and decide which approach suits you best:
"Reliable professional with a two year background in warehouse operations and product management. Accrued experience in managing inventory and overseeing workers help achieve the client's goals. Eager to handle larger teams to maintain the demands of the supply chain."
2. Select a diverse resume skill set.
Every resume should have a section that lists the candidate's top job-relevant skills. You can format your skills section as a simple bulleted list in chronological and combination resumes. However, when writing a functional resume, where the skills make up the primary section, you need to be more descriptive.
Functional resumes have an expanded skills section that lists three core skills paired with accomplishments demonstrating their skill set. For example, check out how this candidate expanded on their supervision and management skills for a warehouse manager resume:
Skills
Supervision and Management
Supervised over 30 employees across multiple departments, including warehouse, shipping and inventory handling.
Assisted in plan layout creation for two warehouses and a few other storage facilities.
Calculated a storage facility's feasibility for a client by estimating the size, weight and overall turnover required to maximize profits.
Despite not associating these accomplishments with a specific job, the candidate demonstrates they have experience in critical skills required for the warehouse manager position.
Regardless of the format, make sure you have a diverse skill set with the three skills categories: soft, hard and technical.
Soft skills enable your interaction with employees, customers and clients and help you perform your job efficiently. A warehouse manager should mention the following soft skills on their resume:
Verbal communication
Prioritization
Delegation
Problem-solving
Critical thinking
Organization
Leadership
Multitasking
Flexibility
Reliability
Listening skills
Hard skills refer to the practical knowledge you need to work as a warehouse manager. You learn hard skills through specialized education or on-the-job training. The following are essential hard skills for a warehouse manager:
Shipping and receiving management
Supervising warehouse workers
Warehouse organization
Database documentation
Budgeting
Planning production
Inventory and supply management
Purchasing management
Training warehouse associates
Customer care management
Technical skills are the knowledge of tools and applications required to function efficiently at your job. A warehouse manager can benefit from the following technical skills:
Proficiency in warehouse management software, i.e., Deposco Warehouse, Oracle NetSuite, Infor WMS.
Advanced understanding of database management software, i.e., Oracle RDBMS, My SQL.
Adept in transport management system software, i.e., 3Gtms, BluJay, Descartes.
Knowledge of different conveyor machinery, i.e., Belt Conveyor, Spiral Conveyor, Chain Conveyor.
Expertise in MS Office, i.e., Word, Excel.
Check out our Resume Builder for more skills and tips catered to every job profile. With over a dozen resume templates and pre-written content catered to each role, you can build your ideal resume from scratch in minutes!
3. Describe your work history experiences.
In the work history section, you list your prior employment relevant to the warehouse manager position. This section lets employers know you are familiar with the day-to-day tasks of a warehouse manager and can tackle the position's challenges.
A work history is organized in reverse-chronological order, meaning you begin by listing your current or most recent job and work your way to your first warehouse job. For each role, you should mention your official job title, the company name, location and dates of employment. In addition, you should list three to four noteworthy accomplishments that show the employer how you excelled at each position.
Compare and go through the following example work history entries:
Poor example:
Work History
April 2017 – March 2020
Warehouse Manager | Amazon | Atlanta, GA
Reviewed checked-in and checked-out packages.
Monitored recruits to maximize their efficiency and productivity.
Created schedules for employees involved in package delivery.
This work history entry vaguely describes the tasks and doesn't add any essential skills or quantifiable accomplishments that can differentiate the candidate from other applicants.
Good example:
Work History
April 2017 – March 2020
Warehouse Manager | Amazon | Atlanta, GA
Reconcile daily inventory using Infor warehouse management system for over 800 SKUs.
Help in the recruitment and staffing of new employees and train them to maintain the supply chain demands.
Develop schedules for employees and use routing knowledge to plan delivery routes for maximizing efficiency.
The example above makes excellent use of the work history section by showcasing specific accomplishments and relevant skills that made them successful as a warehouse manager.
Use the tips below to get more out of your work history entry:
Incorporate skills from the job description to add more details to your accomplishments. Mentioning the technical skills you used or your successful leadership strategy will build confidence in your management ability.
Include at least one quantifiable achievement per job, for example, the size of the team you managed or the number of shipping orders you handled daily.
Describe your unique job experiences instead of listing the primary duties required to perform your role.
4. Finish by adding the education, contact information and custom sections.
Education
Your education section should consist of your academic accomplishments and include the degree title (like a bachelor's in management), the name and location of the college you attended and your graduation date. Candidates whose highest level of education is a high school degree or a GED shouldn't write their graduation date to avoid bias during the hiring process.
A bachelor's degree in business or management isn't necessary to become a warehouse manager but it can give you an advantage over other applicants.
Certifications, Licenses and Custom Sections
You can further personalize your resume by including extra sections to showcase more of your professional achievements, whether they be certifications, licenses, awards, volunteer work, etc.
Warehouse managers can build up their skills by gaining certifications and taking training courses, such as:
Certified Manager Certification
This certification verifies your ability to manage and lead a team across industries by teaching you about the current ethical standards for managers, project management, building high-performance teams and organizational conflict and politics, among many other learning materials.
OSHA Safety & Health Fundamentals Certificate
Get trained in safety operations to decrease the incident rates for warehouse workers. Many warehouses make this a mandatory certification for their employees.
Supply Chain Warehousing Certificate
The Association for Supply Chain Management developed this certificate to educate workers in the distribution inventory management, packaging and shipment, logistics and sustainability. Get prepared to face the challenges of today's supply chain with this certification.
Individual Forklift Certification
A recommended certification for any individual working in a warehouse, this program offers you a license to operate a forklift safely.
The following courses can also help you gain relevant skills for your warehouse manager role:
Supply Chain Management Specialization
Leading People and Teams
Distribution and Warehouse Management Course
Strategic Leadership and Management Specialization
Business Foundations
Include a section for your contact information with your full name, phone number, email, and city and state of residence.
Free Downloadable Resume Templates for Warehouse Managers
Are you looking for a free template to build your resume? These downloadable templates offer pro tips to help you write each of your resume sections. All you have to do is download them and edit your information in your favorite word processor.
FAQ
Updated: June 20, 2022
What are the top three skills of a warehouse manager?
A warehouse manager has to be well versed with the contents of the warehouse inventory while simultaneously overlooking the workers. A warehouse manager needs a lot of skills to succeed in this job, but the three crucial skills recruiters look for are:
Excellent written and verbal communication
leadership skills
Inventory and supply management skills
How can a warehouse manager stand out?
A warehouse manager with great organization skills can increase overall team productivity. Knowing the technical warehouse tools and employing them appropriately will make you stand out. Reliability and trustworthiness are two factors that play a crucial role in enhancing a warehouse manager's reputation.
What is a good objective statement for a warehouse manager?
A good objective statement combines the candidate's goals and knowledge and experience in the field. For example, "Reliable warehouse manager adept at handling a team of stockers in a grocery shop. Looking to expand knowledge of inventory management and group management within a bigger warehouse." is an excellent addition to your career objective.