Featured In:
Table of Contents
Here are more resources that can help you
Companies dealing with the manufacturing and shipping of products require warehouse workers to safeguard and oversee the various packaging processes. These workers are essential to the flow of businesses. To help you secure a job, we've created a resume-writing guide with practical examples, so you can effectively showcase your physical and logistical strengths.
Warehouse Worker Resume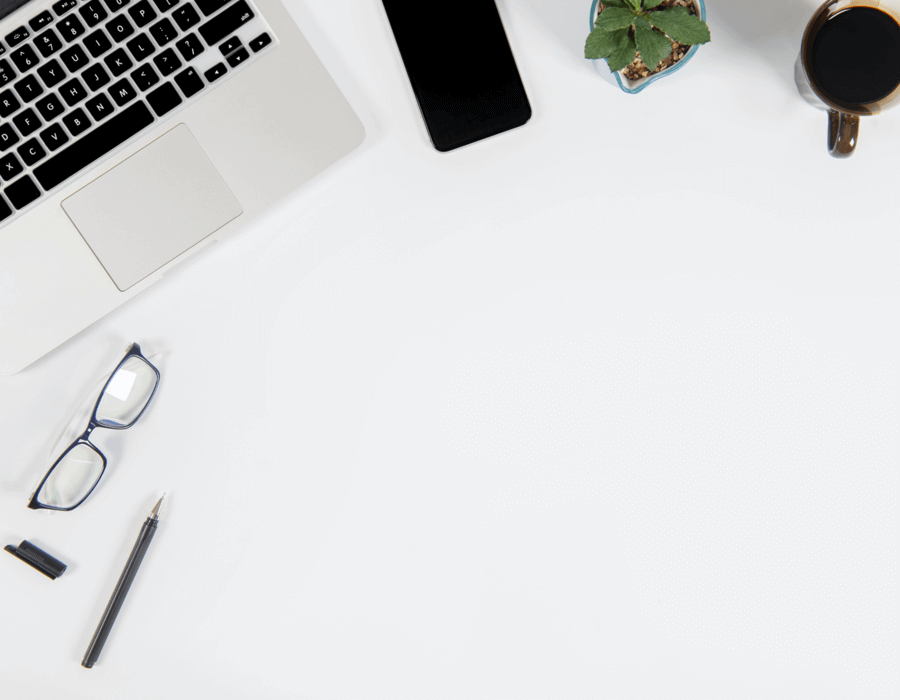 Warehouse Worker Resume
The example above displays all the standard sections in a resume. Use it as a reference point while building your resume.

The following sections are necessary for any resume:

Contact information, i.e., name, location, phone number and email address.
An opening statement summarizing your career achievements and goals.
Work history section listed in reverse-chronological order.
Skills section with soft, hard and technical skills.
Education section to list your degree and other academic details.
Optional custom sections for certifications and licenses.
Free Downloadable Resume Templates
Technical Specialist

Upfront
Prepare to Write Your Resume
A lot goes into writing a resume, so it is crucial to prepare for it ahead of time. Follow the preparation tips below to make the resume-writing process much smoother:
Go through the general role requirements from online job postings and company websites. Most hiring firms put helpful information and keywords in their job descriptions. Look out for skills like scheduling, time management and forklift operations and incorporate them into your resume.
Gather all the previous employment records and educational details that can be of relevance to your resume. Especially note the achievements and tasks you've accomplished before, as they can help you validate your skills in the field.
Read up on the different applicant tracking systems (ATS) recruiters use to scan the resume. These systems can detect grammatical and spelling errors in your resume and decrease your chances of getting hired. Also, avoid using overused terms like "hardworking" and "motivated."
Look for resume examples for your job profile. Browsing through different resume formats, structures and designs catered to your role will let you make a more informed decision. It'll also help spark ideas for ways to customize your resume.
Choose the Right Resume Format
You can use three resume formats to build your resume: chronological, functional and combination. Each format organizes and formats your resume sections in different ways to bring out your strengths and minimize your weaknesses. Let's briefly define the approach of the three formats so that you can choose the right one for you.
The chronological format is ideal for warehouse workers with more than 10 years of experience, as this resume highlights their work history in detail.
The functional format is the best option for applicants with little to no work experience or candidates looking to reenter the workforce. Since they don't have the professional experience to note on their resume, this format expands the candidate's skills section.
The combination format showcases your skills and work history sections equally, making it an excellent option for midlevel warehouse workers or those applying for a promotion.
Read more about these formats using our resume formats guide.
Chronological

Functional

Combination
How to Write Your Resume With Examples
This easy-to-follow guide will teach you to write each section of your resume in great detail. You'll learn how to format each section for your type of resume and unique needs and reference examples to help you visualize the result. Let's start!
1. Craft a compelling opening statement.
Your resume's opening statement should convey why you're the ideal candidate for the job by listing your top skills and accomplishments. This section can follow two different approaches you can choose depending on your career situation.
A career objective approach displays what the candidate aims to achieve from the job. It benefits warehouse workers applying for an entry-level position, switching careers or returning to the workforce after a long break.
A summary statement approach is tailored to the employer's needs, meaning you need to choose skills, accomplishments and other qualifications that directly respond to what the role requires.
A warehouse worker should use a career objective to open their resume as it doesn't require the candidate to have prior experience, just sufficient knowledge of the work to be done.
Suppose you are an entry-level job seeker looking to make some cash as a warehouse worker. Use the following examples to note the differences between a good and a poor career objective.
Poor example:
"I am a recent graduate, looking for work as a warehouse worker in your company. I am physically capable of lifting heavy packages and am eager to learn the know-how of a warehouse."
The candidate from the example above doesn't share any relevant skills that would help the candidate complete the tasks of a warehouse worker.
Good example:
"Resourceful worker capable of operating a forklift with over a year of experience in storage organization and inventory management, starting as an intern at a local supermarket and getting hired after three months. Looking to expand logistical knowledge and learn shipping and packaging procedures."
This example tackles the mistakes of the poor example by:
Mentioning specific skills relevant to the job.
Describing instances from internships and part-time jobs.
Clearly stating the candidate's aspiration.
If a summary statement suits your resume better, use the following tips to make it stand out:
Have at least one quantifiable achievement from previous experiences.
Include two to three of your top role-relevant skills.
Share instances where you used a specific skill to complete the task.
Refer to the summary statement example below:
"Industrious warehouse worker with six years of experience in supply chain management. Experienced in directing the private warehouse operations and skilled in recruiting and training new employees. Adept at packaging various boxes, crates and materials while adhering to the high-quality standards."
2. Organize your soft, hard and technical skills.
Every resume has a dedicated skills section, generally with a list of six to eight of the candidate's top job-related skills. For chronological resumes, you can simply do the bulleted list skills section. However, for functional resumes, you should expand this section a bit more.
In functional formats, the candidate highlights their top three skills and accompanies them with detailed descriptions of their achievements. They can pull these achievements from multiple job opportunities, internships, projects, etc. Instead of tying them to a specific job, organize according to the skill they demonstrate.
The following is an example entry of an expanded skill section:
Skills
Inventory Organization
Organized and kept track of more than 400 wrapped product packages in a furniture and decorations warehouse.
Transported more than 50 light to heavy packages from storage to the transportation bay daily.
Assisted warehouse associates with their duties and goals to maintain overall organizational efficiency.
Remember to keep your skills unique throughout the resume, and make sure not to repeat them. To help you out, we've selected a few soft, hard and technical skills that can be useful for a warehouse worker:
Soft skills are the abilities that determine your work style and interaction with co-workers. The essential soft skills for a warehouse worker are:
Organization
Verbal and written communication
Physical endurance
Logical reasoning
Time management
Punctuality
Flexibility
Patience
Leadership skills
Adaptability
Hard skills describe the knowledge you've acquired through education or training that enables you to do a particular job or task. The top hard skills required to know as a warehouse worker are:
Logistics handling
Product handling and transportation
Supply chain management
Shipping procedures
Transaction management
Database management
Freight operation
Inventory stock management
Product tracking and monitoring
Shipment record management
The knowledge of the tools used to increase work efficiency are technical skills. The recommended technical skills for a warehouse worker are as follows:
Expertise in MS Office, i.e., Word, Excel, Outlook.
Proficiency in warehouse management software, i.e., Deposco Warehouse, Oracle NetSuite, Infor WMS.
Advanced knowledge of database management software, i.e., Oracle RDBMS.
Understanding different conveyor machinery, i.e., Belt Conveyor, Chain Conveyor, Spiral Conveyor.
Operation of forklift, hand trucks and other warehouse transport machinery.
Get access to more skills for any job profile by using our Resume Builder. With multiple templates filled with pre-written tips and job-specific content, you can craft your ideal resume quicker than the average candidate!
3. Make a list of your work experiences.
When listing your previous jobs in your work history section, you should include each role's job title, company name, work location and employment dates. Organize these roles in reverse chronological order, from your latest position at work to your first job.
Along with the generic work details, each entry contains three to four work accomplishments describing the candidate's value to the office and their skills on the job.
Let's take a look at two examples of work history entries and compare their quality:
Poor example:
Work History
December 2019 - Current
Warehouse Worker | The Pepsi Bottling Group | Somers, NY
Shipped products according to the orders given.
Managed and organized warehouse inventory.
Helped co-workers with their duties.
This work history entry is too general and doesn't give the employer unique achievements or abilities that set the candidate apart from other applicants.
Good example:
Work History
December 2019 - Current
Warehouse Worker | The Pepsi Bottling Group | Somers, NY
Pack, weigh and ship more than 80 shipments per provided specifications every month.
Use Oracle NetSuite to record and track products and access the necessary order information.
Help with the training of forklift and pallet jack operations while adhering to the safety protocols for over 25 employees.
This example uses technical skills and numeric figures to provide a more detailed and substantial work history entry. It conveys that the candidate was an essential part of their work ecosystem.
Spruce up your work history entries by using the following tips:
Instead of mentioning any warehouse worker's generic tasks, list unique accomplishments that show you can produce equal or better results in your new role.
Include skills and keywords from the job description to further tailor your resume for the specific role and increase your chances of being considered for the job.
Emphasize quantifiable achievements; for example, mention the number of employees you worked with or the time it took you to do a particular task when describing accomplishments.
4. Finally, add your education, contact information and custom sections.
Education
Your education should showcase any schooling you've had. If you have any sort of postsecondary education, mention the name of the degree, the school you attended and the graduation date. If you're listing your high school diploma, refrain from mentioning the graduation year to avoid any potential hiring bias from employers guessing your age.
It isn't necessary to have a college degree to work as a warehouse worker. Still, it is preferred to know the shipping procedures and a few specialized certifications before applying for a job.
Certifications, Licenses and Custom Sections
Here are some certifications that can train you to be a better warehouse worker:
OSHA Safety & Health Fundamentals Certificate
With this certificate program, you will be trained in occupational safety and health to reduce incidents and possible setbacks in the workplace.
Individual Forklift Certification
This certification will grant you a forklift license for three years that will deem you capable of operating a forklift.
Certified in Logistics, Transportation and Distribution (CLTD)
Authorized by the Association for Supply Chain Management, this certification validates your understanding of inventory and warehouse management.
Facility Assessment & Certification Program
This credential proves your overall capabilities to perform the core warehousing functions.
Consider taking the following courses to extend your warehousing knowledge:
Basics: Forklift Safety
Supply Chain Principles
OSHA - Fire Safety
Saskatchewan Polytechnic's Warehouse Worker Course
Distribution and Warehouse Management Course
Be clear and straightforward with your contact information. Provide your full name, phone number, email, and city and state of residence.
Free Downloadable Resume Templates for Warehouse Workers
Download these free resume templates and customize them on any word processor. Use the writing tips on each resume section to accurately write your resume and once you tweak the formatting to accommodate your accomplishments, get ready to apply to those warehouse worker jobs.
FAQ
Updated: June 09, 2022
What are the top three skills of a warehouse worker?
A warehouse worker in any industry has to wrap, ship and maintain the assigned products. The top three skills required for them to successfully perform their work are:
Good organization skills
Great physical endurance
Understanding of logistical operations
How can a warehouse worker stand out?
The tasks of a warehouse worker are pretty simple. Standing out in this profession would require the individual to be punctual when working and be prepared to take on extra work when necessary. Showing a sense of reliability and loyalty toward your work will surely grab your employer's attention.
What is a good objective statement for a warehouse worker?
The goal of an objective statement is to state the candidate's career aspirations. A good objective statement pairs this sentiment with your knowledge and experience in the field. For example, a warehouse worker's statement should say, "Practical experience with implementing shipping procedures. Aspiring to get better at inventory, warehouse and group management."