Featured In:
Table of Contents
Here are more resources that can help you
Consulting and representing clients as an attorney in a court of law requires a deep understanding of the current legal system. Follow our resume-writing guide to showcase your academic accreditations and job-related skills properly. With practical examples and tips for every section of your resume, you can build your ideal resume easily.
Discover the best downloadable resume examples and resume templates that will help you write the perfect resume and land your next job.
Attorney Resume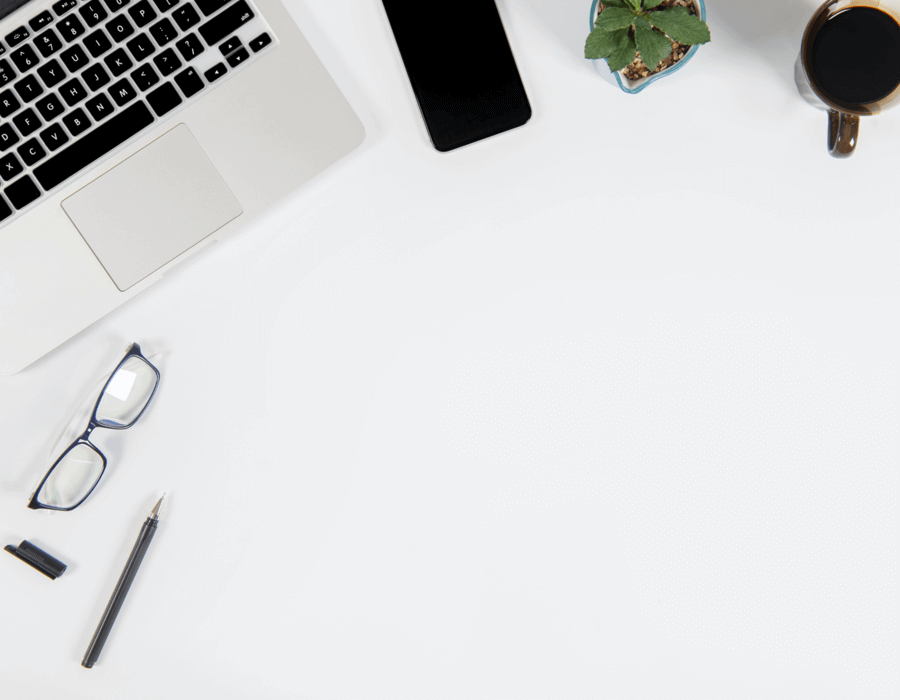 Attorney Resume
Refer to the example above and note the contents of the resume. A standard resume has the following sections:

A personal information section consisting of your full name, phone number, email address, city and state.
A professional summary to start your resume.
A detailed work history section with entries listed in reverse-chronological order.
A list of six to eight soft, hard and technical skills.
Your degree details like the title of the course and the graduation date.
A custom section for your licenses and credentials.
Free Downloadable Resume Templates
Newsletter

Traditional Elegance
Prepare to Write Your Resume
As an attorney, you need to prepare for the case before defending your client in court. Similarly, a resume requires research beforehand on the candidate's data and desired job profile. To help you with this, we've collated a few tips to ensure you're ready before you start writing your resume:
Go through job descriptions and requirements posted on job boards and company websites. The qualifications and attributes required for the role should be highlighted in your resume. Include a few necessary skills and keywords from these descriptions to increase your chances of getting noticed.
Sort through your educational and employment records. The accomplishments you've achieved in your past that might've seemed insignificant then will come in very handy when writing your resume. Try collecting a few quantifiable achievements as they provide a metric to judge your capabilities.
Read up on the applicant tracking system (ATS). This software scans a resume for spelling and grammatical mistakes as well as keywords and position related language. When using an acronym, make sure to include the full term as a few ATSs might see it as an error.
Search resume examples for your job profile online. They will give you a better idea of an average candidate's resume structure. Looking through multiple examples will help you decide on a suitable resume format.
Choose the Right Resume Format
Resumes follow a resume format based on your skill set and experience to either highlight their strengths or mask their weaknesses. The three types of resume formats are chronological, functional and combination.
A chronological format gives more weight to the candidate's job experience by having a long and detailed work history section. It is best suitable for applicants with more than 10 years of experience.
A functional format showcases the individual's job-related skills descriptively to hide an inconsistent job history. It is best for recent graduates with less than three years of experience or individuals with employment gaps or those who want to reenter the workforce.
A combination format equally displays the skills and work experience, making it suitable for candidates with a decent and varied work background with more than three years of experience.
Learn more about these formats in our resume formats guide and choose the layout that best fits you.
Chronological

Functional

Combination
How to Write Your Resume with Examples
Collect information about your prior employment records. Use this information to supplement our resume-writing guide. We can help you craft an interview-ready resume with our practical examples and job-specific tips.
1. Summarize your achievements and capabilities in the professional summary.
The professional summary of your resume showcases a summation of all your most vital skills and job-related accolades. There are two approaches to writing an opening statement: a career objective or a summary statement.
A career objective strategy uses the candidate's career goals and aspirations to describe their passion and willingness to excel at the job. A summary statement strategy highlights the candidate's achievements and skill set acquired through working in the field.
Candidates with a few years of experience in law would benefit from a summary statement as recruiters usually look for attorneys with both technical and practical knowledge. A good summary statement can describe the individual's interaction with clients and presence in the courtroom.
Let's compare a good summary statement with a poor one:
Poor example:
"I'm a working attorney looking for a job in your firm. I have previous experience consulting for criminal cases and have also attended the court a few times to defend my client."
The example above doesn't prove the candidate's abilities in any way. It generalizes their tasks on the job.
Good example:
"Dedicated attorney offering six years of expertise in divorce cases and civil law. Specialized in analyzing statutes, ordinances and data used in pleadings and legal proceedings. Successfully acquitted over 50 clients by offering them clear legal advice and defending them in court whenever necessary."
The summary statement details the candidate's competency by:
Listing quantifiable achievements like the number of people acquitted by the candidate.
Specifying the tasks of the job.
Highlighting the individual's specific expertise in the field.
If a career objective approach suits you more, use the following tips to enhance it:
Mention achievements from college internships and part-time jobs.
List at least one or two role-related skills.
Avoid being vague when stating your career goals and achievements.
Study this career objective statement and decide which strategy to choose:
"Resourceful law student, well-versed in conducting comprehensive research and drafting legal documents. Supported senior attorneys through all the phases and court procedures. Eager to specialize in real estate law."
2. List your skills in all areas of the resume.
Every resume has at least one skills section listing the candidate's soft, hard and technical skills. The sections differ from format to format. Some resumes need only a few keywords, while others require descriptive explanations.
Chronological resumes usually have a section with six to eight of the candidate's top skills. A combination resume sometimes includes a summary of qualifications, in addition to the standard skills section. This summary consists of three or four statements describing accomplishments related to the skill.
A functional format, specifically used to highlight the candidate's skills and attributes, requires an expanded skills section. It consists of the individual's top three skills, followed by detailed entries filled with tasks and achievements requiring the skill.
An example expanded skill section entry looks like the following:
Skills
Legal Services
Initiated and maintained an accurate record of the entire case using a case management system and developed division procedures for a team of 12.
Composed and issued over 30 case-related summons, writs and subpoenas when required.
Prepared 10 cases on a monthly average within the assigned deadline.
The specific job-related tasks and quantifiable achievements in the example above are similar to a work history entry. The difference is that they are from a collated mix of different jobs and internships.
Enhance your work history and professional summary with a few soft, hard and technical skills. Your skills should not be solely confined to one or two sections. Use the skills provided below for each category in your resume.
Soft Skills are a qualitative metric for the individual's ability to perform and maintain office relations. A few critical soft skills an attorney should have are:
Written and verbal communication
Attention to detail
Problem-solving
Negotiation skills
Organization
Persistence
Public speaking and presentation skills
Critical thinking
Empathy
Flexibility
Hard skills refer to the knowledge you require to function on the job. The following hard skills are acquired while learning and working to be an attorney:
Case research and analysis
Legal document preparation
Legal writing
Preparing pleadings, contracts and wills
Providing legal advice
Client representation in court trials
Witness interviewing
Oral debate preparation
Scheduling
Familiarizing with new changes in the law
Technical skills are the applications used to improve and enhance your work. The knowledge of tools and applications beneficial to an attorney are:
Adept at handling document drafting tools, i.e., Microsoft Word and Google Docs.
Expertise in presentation creation tools, i.e., PowerPoint and Prezi.
Understanding of legal databases, i.e., LexisNexis and Westlaw.
Knowledge of e-signature tools, i.e., DocuSign and PandaDoc.
Familiar with video conferencing applications, i.e., Zoom and Google Meet.
Get access to more skills and attorney-related content by using our Resume Builder. With over a dozen customizable templates suited for every listed job profile, you can build the perfect resume without breaking a sweat!
3. Highlight your work experiences.
A typical work history section contains multiple entries in reverse-chronological order with a brief list of details such as job title, employment dates, company name and location. Following every entry is a description of the tasks and accomplishments achieved at the workplace. This showcases the candidate's competency in the field.
Below are examples of work history entries for an attorney:
Poor example:
Work History
August 2017 — Current
Attorney | Navajo County | Halbrook, AZ
Consulted with the client and appeared in court to defend them.
Wrote legal documents for multiple cases.
Researched and prepared for the cases.
The example above vaguely describes the tasks of an attorney. It fails to spark confidence in the candidate's capabilities.
Good example:
Work History
August 2017 — Current
Attorney | Navajo County | Halbrook, AZ
Prosecuted and defended over 10 cases in the justice and supreme courts daily.
Filed complaints on felony and misdemeanor cases, including first-degree murder involving a death penalty case.
Conferred with clients and advised them regarding legal rights, courses of action and case strength.
This work history entry details the types of cases the candidate worked on and the consultation they provided to the client, making them a good fit to work in a law firm.
Improve your work history section by following these tips:
Dig out quantifiable achievements from previous employment, such as the number of clients you helped or the number of cases you won.
Mention the hard and technical skills you require to do specific tasks.
Be clear when describing any work-related accomplishments. Stating generic statements won't help you stand out from your competition.
4. Create custom sections for academic details, certifications and licenses.
Education
Briefly mention your academic background in your resume. Include your diploma details like the degree title, course duration, institution's name and location.
Recruiters often look for candidates with a bachelor's degree in law and related fields. Candidates can later opt for a master's degree or a doctorate to improve their knowledge and standing.
Attorneys can further specialize by getting into business, criminal, environmental and various other kinds of laws. These specializations can be achieved either by degrees or in a more cost-effective way with the help of online courses and certifications.
Certifications, licenses and custom sections
Add a section below your education details to showcase your extracurricular credentials and required licenses relevant to your role.
The licenses and certifications that can spruce up your resume are as follows:
Board Certification in Criminal Trial Law
With this National Board of Trial Advocate (NBTA) approved certification, you can get an edge over other contenders. You need to be practicing law for at least five years before applying for this credential.
Estate Planning Law Specialist Program
Attorneys certified under this program are deemed adept at demonstrating a high level of commitment and professionalism toward the concept of specialization in law.
Paralegal CORE Competency Exam® (PCCE®)
This credential proves your ability to perform the different types of paralegal work. Candidates can apply for the examination during their bachelor's degree in any subject.
Accredited Legal Professional (ALP)
This accreditation helps demonstrate your ability to perform business communication tasks and understand legal terminology and complexities.
The following training courses will help further your career as an attorney:
A Law Student's Toolkit
Corporate & Commercial Law I: Contracts & Employment Law
Successful Negotiation: Essential Strategies and Skills
An Introduction to American Law
Intellectual Property Law and Policy: Part 1
Contact information
Dedicate a small section of the resume for your personal information. Include your full name, phone number, email address and residence area. This should essentially be the basic information required by the recruiter to contact you.
Free Downloadable Resume Templates for Attorneys
Edit these downloadable templates for free using any word processing software. Refer to the provided tips in each section and replace them with your content.
FAQ
Updated: August 02, 2022
What are the top three skills of an attorney?
The top skills depend on the specialization chosen by the attorney. For instance, corporate law has different requirements in comparison to criminal law. So instead, the three essential skills common to all domains that an attorney needs are a keen eye for details, excellent problem-solving skills and exceptional negotiation skills.
How can an attorney stand out?
An attorney must know all the nooks and crannies of the judicial system to help defend the clients and organizations assigned to them. Many attorneys forget to keep themselves updated with the new laws and legislations. Constantly reading and learning will help you stand out. Keep enhancing your communication skills, research skills and analytical skills. The most critical aspect to be a successful attorney is in being creative to find ways to maneuver through court cases.
What is a good objective statement for an attorney?
An objective statement for any job profile aims to relay the candidate's goals in the field of study. It is used to showcase a willingness to reach an advanced understanding of the subject. A good objective statement for an attorney would include the individual's experience with the law from college and work, in addition to their aspirations. For example, an attorney could open their resume with, "Dedicated and discrete attorney with over six years of experience, skilled at analyzing ordinances, statutes and data for legal proceedings. Eager to expand my expertise in real estate law."